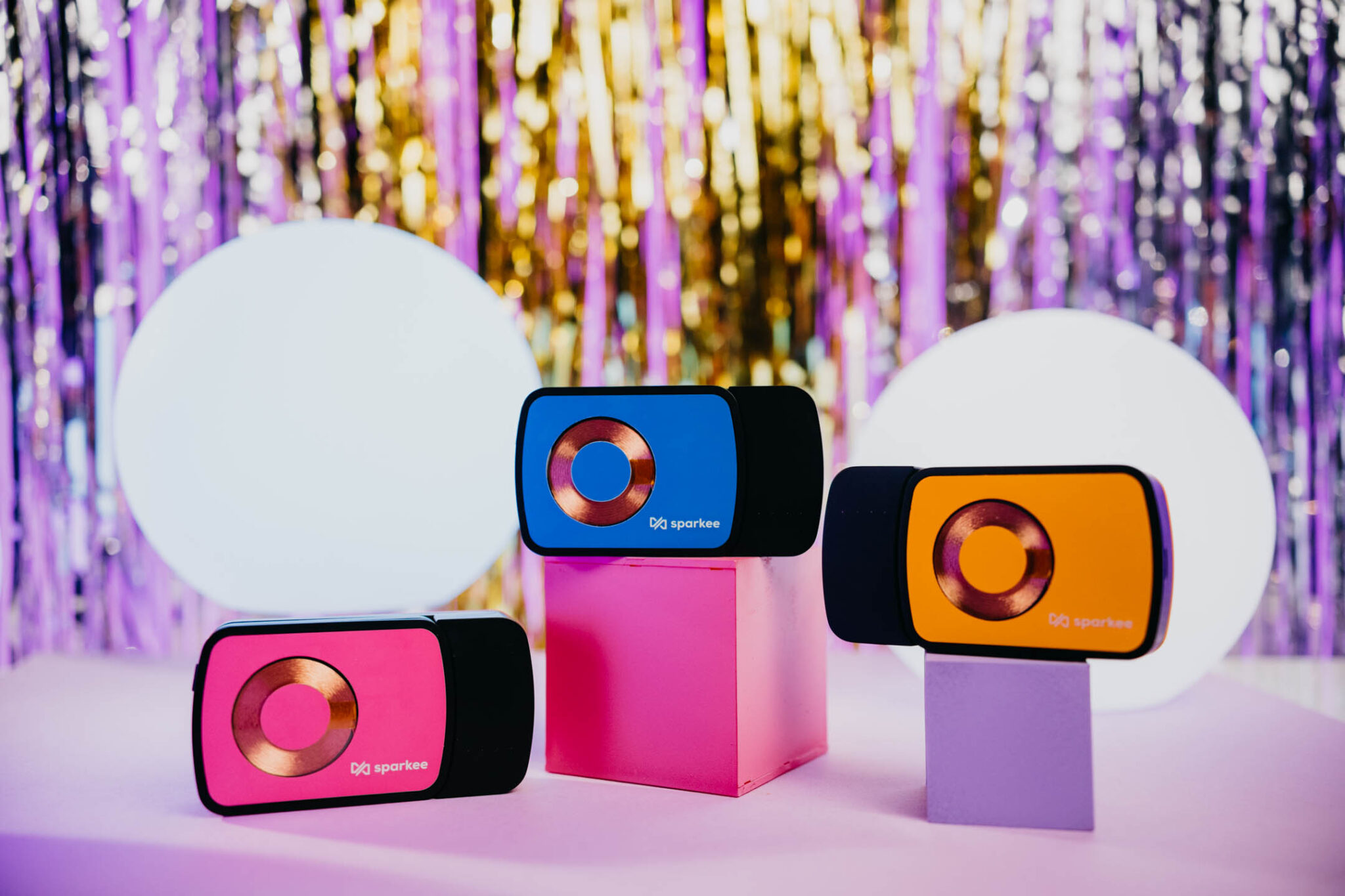 SPARKEE PORTABLE CHARGER
There's a lot of talk about wireless chargers but, truth be told, they are often not wireless in the literal sense and that's an issue the Sparkee Portable Charger is aiming to remedy. Funding on Kickstarter now, the Sparkee Portable Charger offers two ways to charge with no cables at all required and that makes it the perfect piece of kit for tech enthusiasts living life on the go.
The Sparkee Portable Charger on Kickstarter is available for the great introduction price of $69 – down from the expected final retail price of $150 – so make sure you support this crowdfunding campaign if you want to get yours for a bargain price. With Sparkee you don't just enjoy experiences absolutely wire-free, you also get multiple ways to charge your device.
So you double the charge capability and double the battery life of your device. Plus, you never have to "put your phone down" to power it up. Win, win in our book. Sparkee's innovative and patent pending design provides the ideal combionation of convenience and power. Most competitors on the market only give you up to a 75% charge and only one way to charge. With Sparkee you're able to charge multiple ways and multiple times. What's not to like?
The Sparkee wireless charging pad (known as the puck) allows you to charge any wireless charging capable device attached either via MagSafe, disc, or by simply placing your device on top of it. Once you finish using the puck, place it back into the base and it will automatically recharge, giving you an extra charge in the process. This is a simple but effective change that really sets this portable charger apart from the competition in our book here.
Sparkee is not your average wireless charger – it's a 2-in-1 self charging system that powers your phone wirelessly or with a fast charging USB-C cable – whatever you need at any given moment or location. Sparkee gives you more battery power than any other portable wireless charger because of its innovative two-part charging system and if you're in the market for a great looking, affordable and incredibly efficient charging solution, you've just found it. Head on over to Kickstarter now to score yours for just $69.