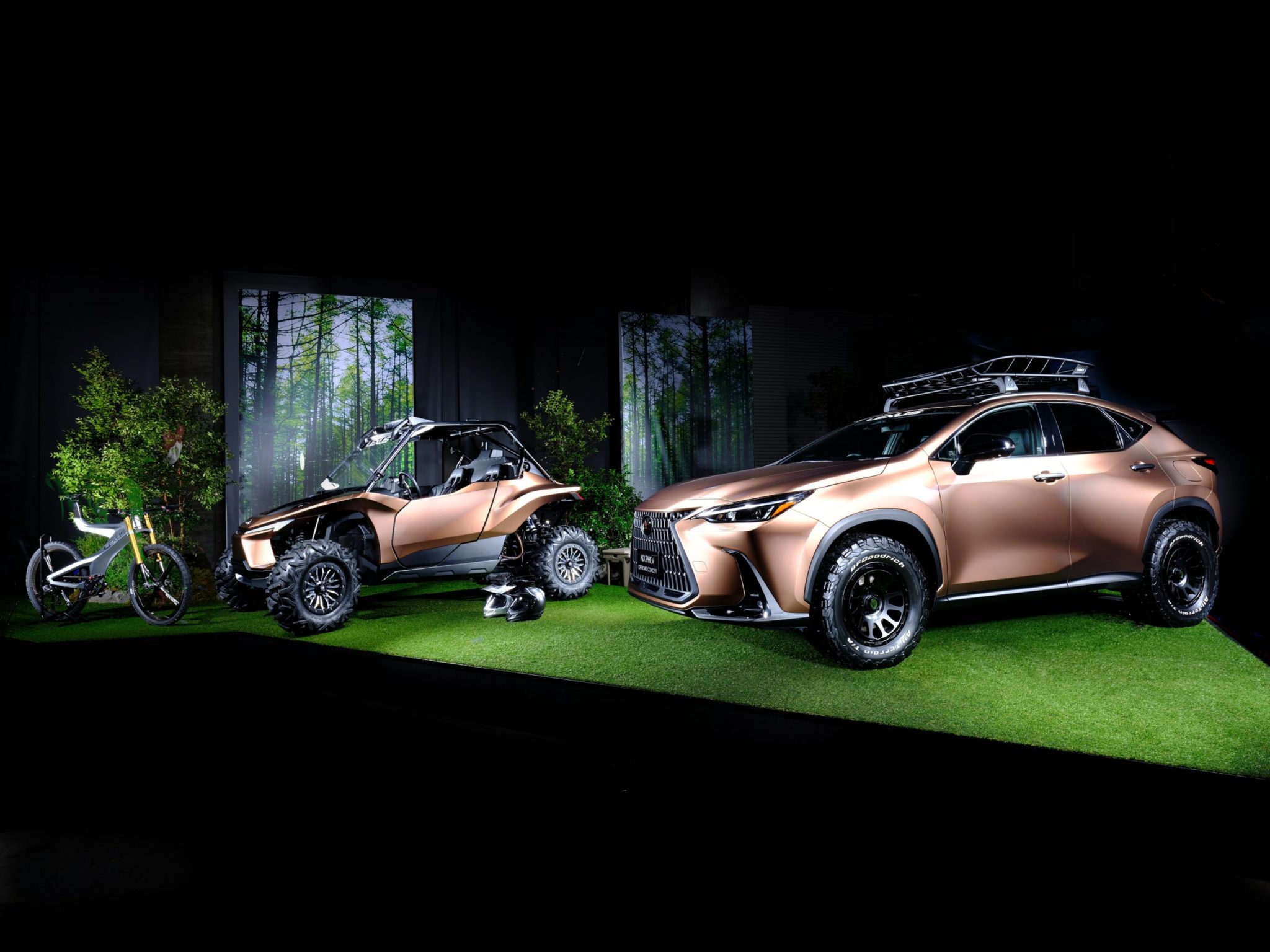 Lexus Debuts NX PHEV OFFROAD and Hydrogen ROV Concepts at the 2022 Tokyo Auto Salon
Lexus is presenting the debuts of its NX PHEV OFFROAD and hydrogen-powered ROV concepts at the 2022 Tokyo Auto Salon, which opens today.
The display models embody Lexus's efforts towards realising a carbon neutral society, while giving customers a wider choice of vehicles, suitable for more diverse lifestyles.
NX PHEV OFFROAD
The NX PHEV OFFROAD is based on Lexus's first plug-in hybrid electric model, the NX 450h+, which went on sale at the end of last year, a car that delivers both refined performance and lower CO2 emissions. The bodywork design inspires adventure, with its lifted platform, large diameter all-terrain tyres and customised bronze and matt black paint finish.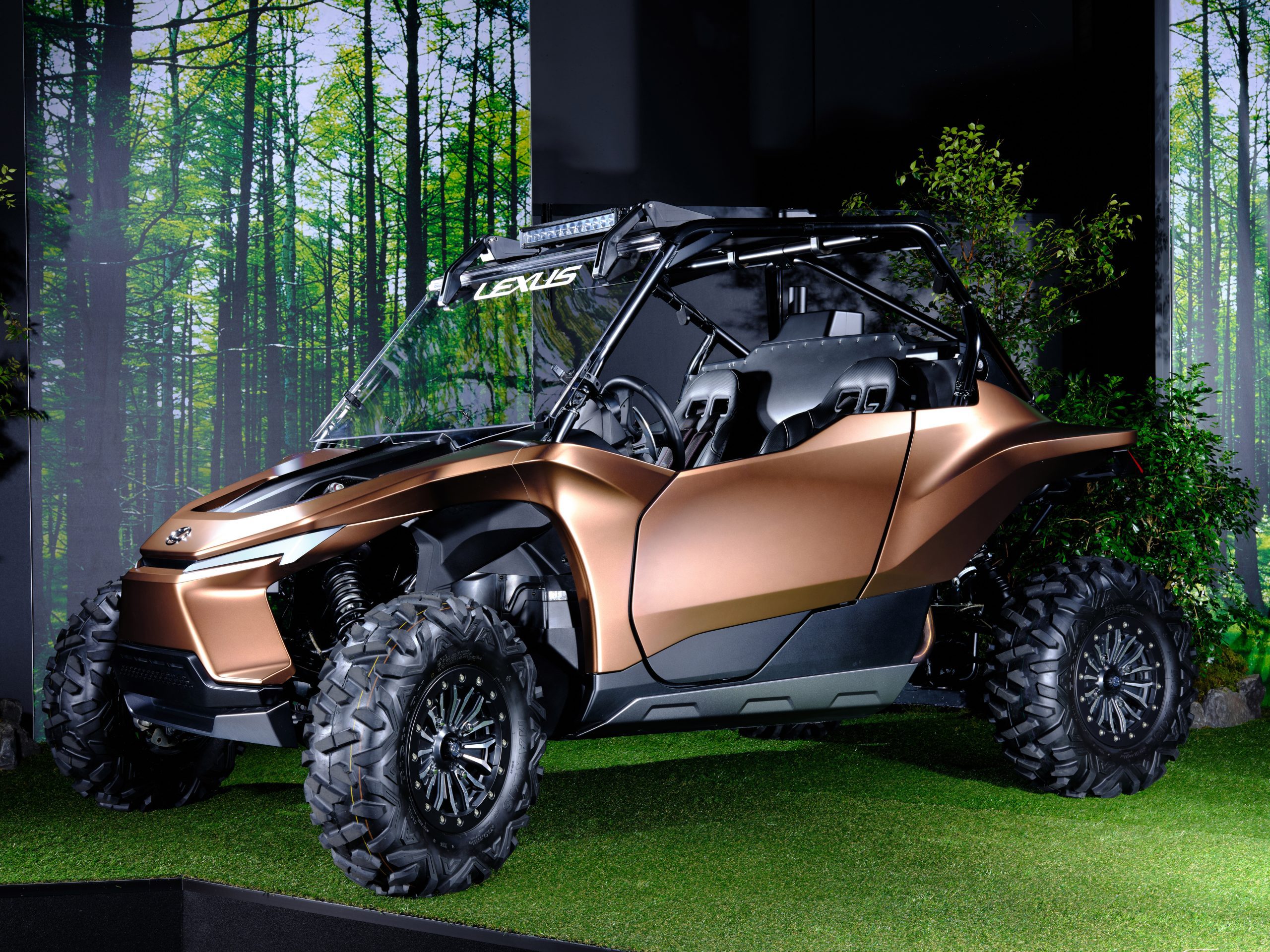 ROV Concept
The Lexus ROV (recreational off-road vehicle) goes beyond traditional on and off-road driving capabilities with a compact body that brings you closer to nature in a driving experience unlike any conventional passenger vehicle. It is the first Lexus to use a hydrogen-powered engine, giving it excellent environmental credentials as well as the pleasure generated by the sound and feel of an engine.
Compressed hydrogen fuel is stored in a high-pressure tank and introduced into the engine using precise direct injection. The result is an environmentally efficient engine that produces high-response torque from the hydrogen's rapid combustion. It also maintains the stimulating feel of an engine-powered vehicle. With engine oil consumption kept to a minimum, there are virtually no CO2 emissions when driving.
The ROV Concept has a rugged pipe frame and a lightweight, compact body. It is fitted with a protection cage suitable for any off-road environment and a front grille to protects occupants; as well as being practical, its styling expresses Lexus's next-generation design. The front wings prevent stones and mud from splashing upwards, while a suspension cover connected to the rear-mounted hydrogen fuel tank both protects the ROV's functional components and references the durability inherited from Lexus SUVs. The L-shaped headlights and rear combination lamps and the LEXUS name on the rear are adopted from the all-new NX. The bodywork is finished in an Iron Oxide colour.
Inside, simple metrics are used to give the driver instant access to key driving information. The seats are upholstered in a sturdy synthetic leather, while high-quality leather is used for the steering wheel and shift lever.
The dynamic performance delivers the Lexus Driving Signature, giving precise handling, throttle, brake and steering response faithful to the driver's inputs. The sequential transmission is operated using paddle shifts; the drivetrain allows the driver to select two or all-wheel drive and features a locking differential.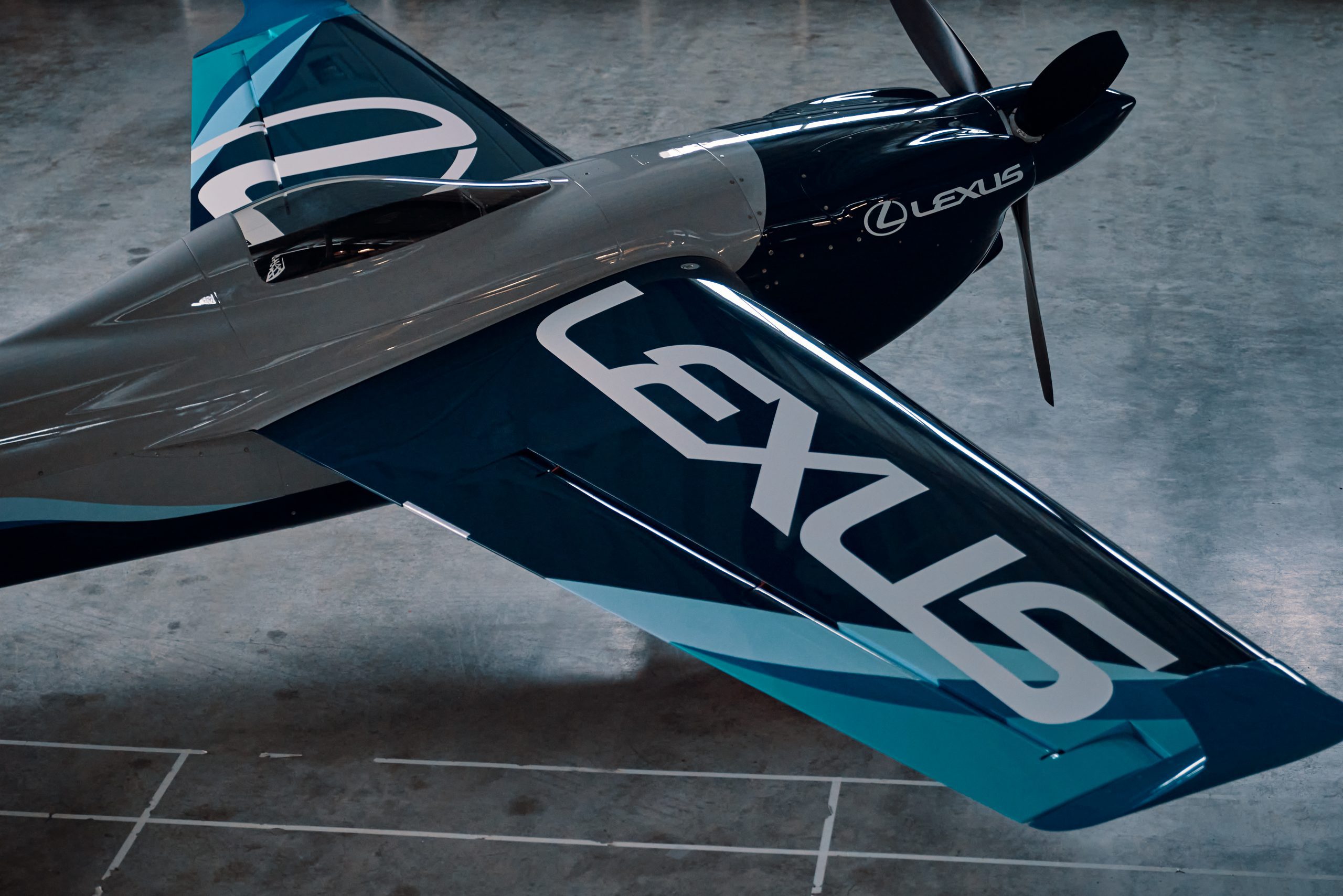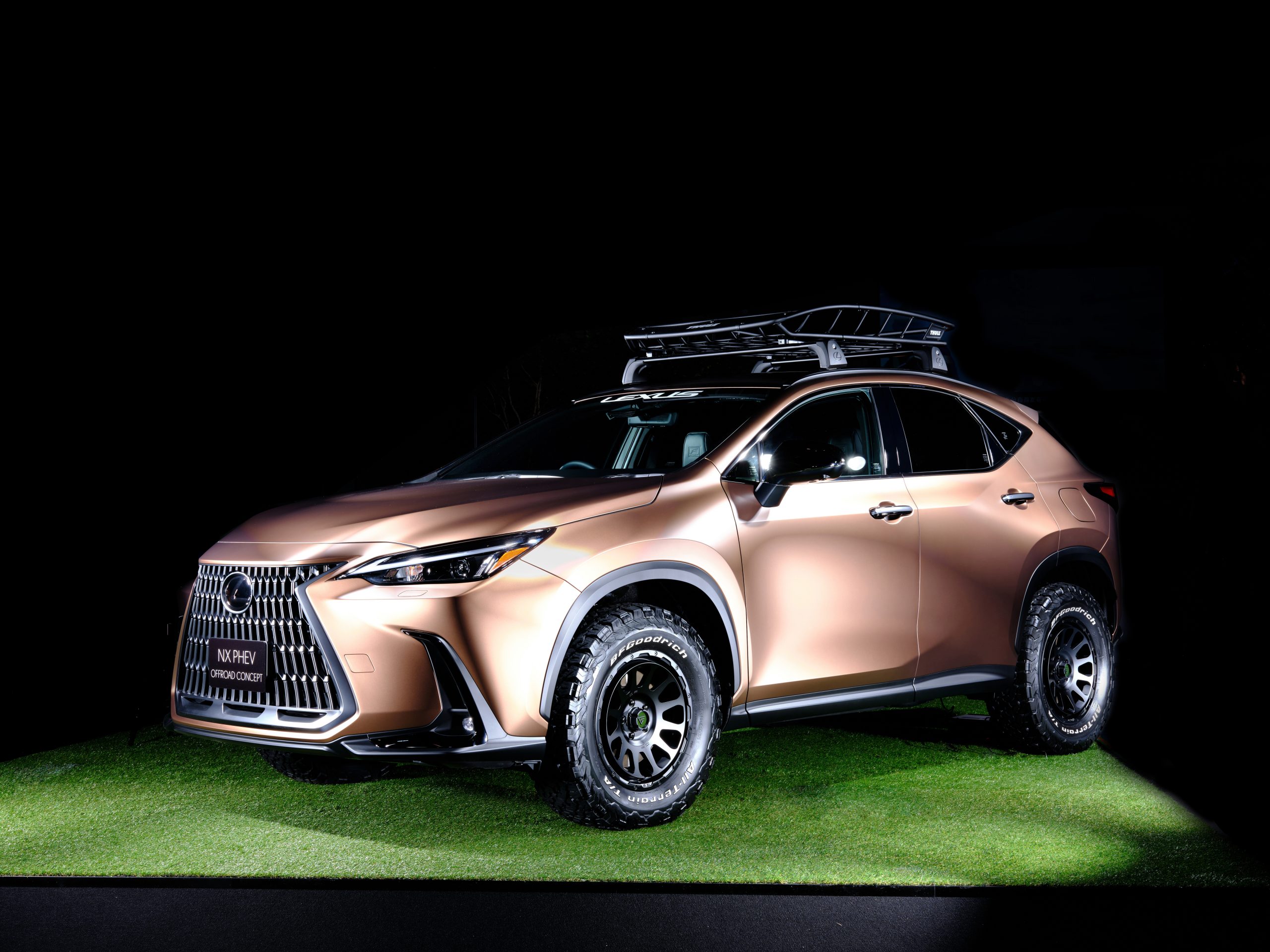 Lexus and competition pilot Yoshihide Muroya
Lexus is supporting the competition pilot Yohsihide Muroya who is participating in the Air Race World Championship this year with the Lexus/Pathfinder Air Racing team.
A one-third scale model of his Zivko Edge 540 V3 aircraft will be on display at the salon. The partnership agreement between Lexus and Muroya includes acceleration of their joint efforts to link technologies from both sides to develop racing machines and an effective team operation. Lexus will apply aerodynamic, cooling and weight-reduction technologies and know-how gained from the highly demanding air race competition to produce ever-better cars for the road and progress further towards carbon neutrality.
Outline specifications – Lexus NX PHEV OFFROAD Concept
| | |
| --- | --- |
| Base vehicle | Lexus NX 450h+ |
| Overall dimensions (mm) | 4,660 L x 1,865 W x 1,675 H |
| Powertrain | Plug-in hybrid electric system with 2.5-litre in-line four-cylinder engine |
| Front motor – max. output (bhp/DIN hp/kW) | 180/182/124 |
| Front motor – max. torque (Nm) | 270Nm |
| Rear motor – max. output (bhp/DIN hp/kW) | 54/54/40 |
| Rear motor – max. torque (Nm) | 121 |
| Total system output (bhp/DIN hp/kW) | 305/309/227 |
| Body colour | Iron oxide |
| Front features | Lexus emblem with smoked finish; grille with matt black finish |
| Side features | Smoked finish for door mirror casings and window and belt mouldings; matt black door handles |
| Wheels and tyres | 17inch wheels with 265/65R17 all-terrain tyres |
| Rear features | Name and Lexus logo with smoked finish |
| Roof | Matt black roof rails and carrier basket |
Outline specifications – Lexus ROV Concept
| | |
| --- | --- |
| Overall dimensions (mm) | 3,120 L x 1,725 W x 1,800 H |
| Powertrain | 1.0-litre in-line three-cylinder DOHC 12-valve |
| Powertrain features | Compressed hydrogen is stored in a high-pressure tank and precisely injected into the engine using direct injection the result is an environmentally efficient engine with high torque response from |
| Fuel | Compress hydrogen gas |
| Transmission | Sequential with paddle shift + reverse |
| Drivetrain | Selectable 2WD/AWD with diff lock |
| Accommodation | Two people |