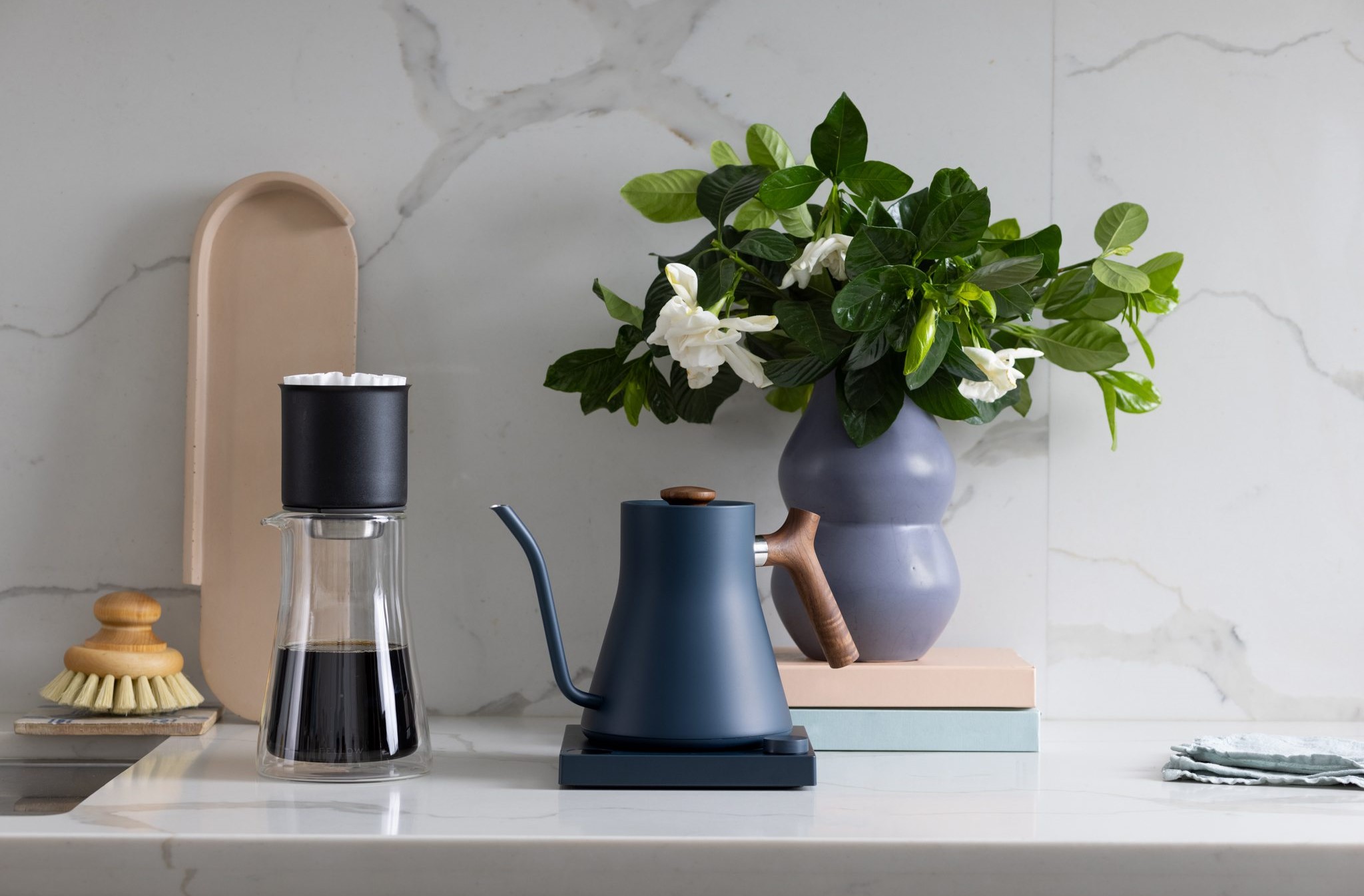 STAGG EKG ELECTRIC KETTLE
Let's face it, you can't beat a good ol' cup of coffee or tea to serve as a mid-afternoon pick-me-up and if you want to make your favourite beverage in style, you need this Stagg EKG Electric Kettle in your life. Classy in the extreme, this fantastic kitchen accessory is a minimalist's dream.
The Stagg EKG Electric Kettle will set you back $195 and it can be snagged from the guys at Huckberry. Know a design-loving coffee or tea drinker? You've just found the perfect gift. Kudos. This pour-over kettle comes with a pleasingly understated, contemporary design aesthetic that will ramp up the style of any kitchen in 2023.
Perfect for the tech-lovers out there, the Stagg EKG Electric Kettle delivers precise variable temperature control, quick heat time thanks to a 1200-watt heating element, and a world of features for ultimate control over your cup.
The precision pour spout on this stylish-looking kettle makes it easy to get the perfect pour every time with the optimal pour-over flow rate. It also offers temperature control from 135°F to 212°F down to the exact degree so you can get your hot beverage exactly how you like it.
Whether you're a Brit or American (other nationalities are available), this kettle has got you covered because you can effortlessly toggle between Fahrenheit or Celsius. The blazing-fast 1200-watt heating element means less time spent waiting for your coffee.
If you plan on imbibing multiple coffees, this kettle is a winner because its Hold mode will maintain your desired temperature for 60 minutes so you can keep topping yourself up until you've drunk a kettle full of coffee. Win, win.
It has an LCD screen for a clear, easy-to-read display and the scratch-resistant matte exterior finish alongside the walnut handle, which is extremely comfortable to use, adds a real touch of class and visual gravitas to proceedings.