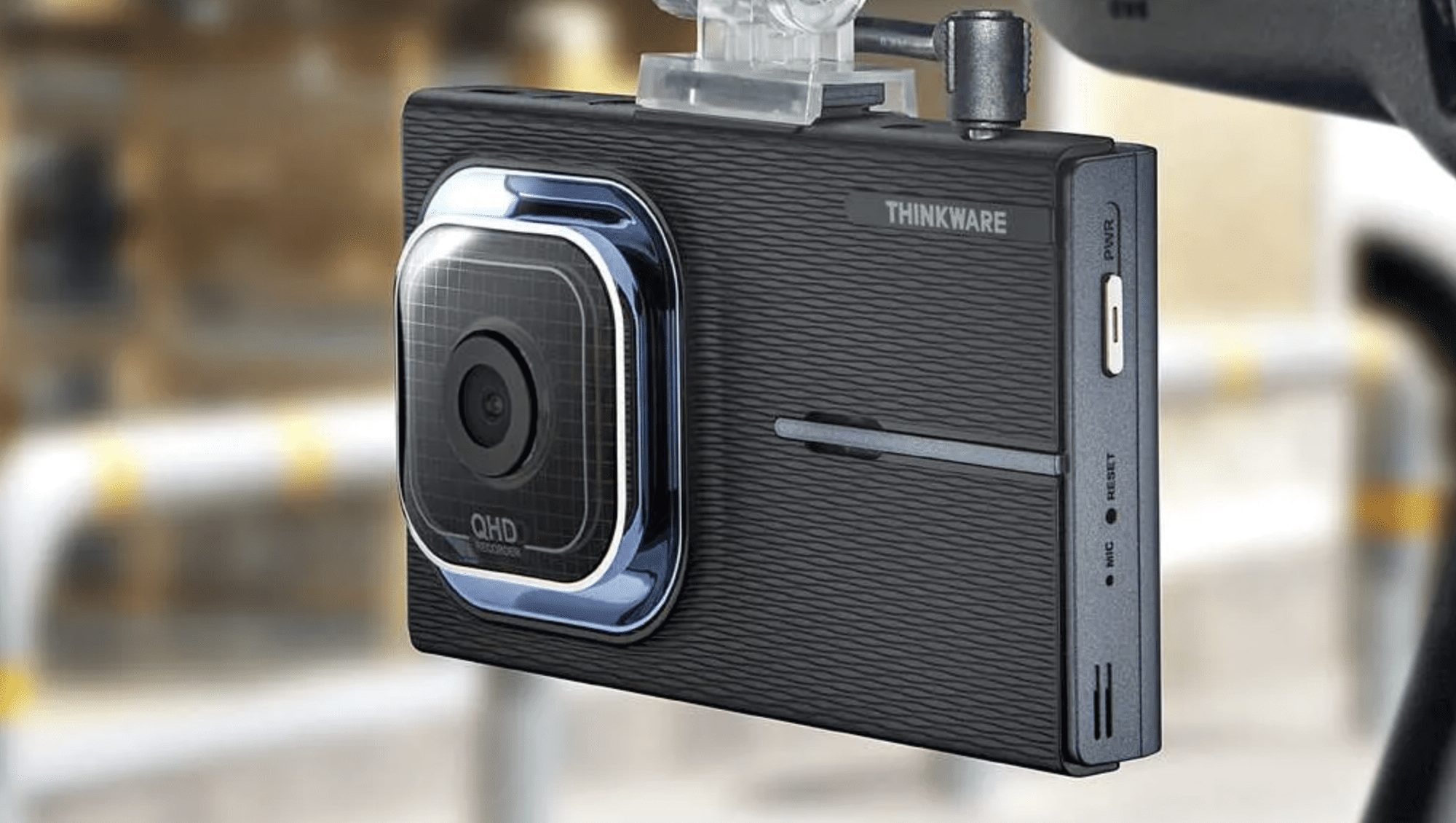 THINKWARE Announce Valentine's Day Dash Cam Sales Discounts
Valentine's Day is one of the best times of the year to show gratitude for loved ones by gifting them presents as a token of your appreciation and love.
THINKWARE, the world-leading Dash Cam manufacturer, has today announced a range of very special Valentine's Day promotions for their most popular Dash Cams in the lead up to this year's event.
Dash Cams are undoubtedly effective tools for keeping your loved ones safe and secure, making them a very practical yet sophisticated Valentine's Day gift.
The discounted Dash Cams will be on sale between 13 – 19 February and will have a range of discounts of up to 40% off. Some of THINKWARE's most advanced and trusted models will be up for grabs in the sale, including their hugely impressive and feature rich T700. Other models that will be on offer include the X700, and the X1000. These offers will be available across the UK, from online retailers including the official online THINKWARE UK store, Amazon, RAC, and independent specialists (re-sellers).
Their products on sale with the Valentine's Day discount include:
X1000 (2CH): The latest touch screen dashcam from THINKWARE, featuring front and rear 2K QHD (Quad High Definition) recording, Ultra Night Vision 3.0, and Ultra-low Power Parking Mode Technology. Features include:
2K QHD Recording with Auto HDR: Capture flawless front and rear 2K QHD footage whether it's night or day, thanks to the X1000's 5.14MP Sony STARVIS IMX 335 image sensor enhanced with Ultra Night Vision & Auto HDR technology.
Road Safety Warnings System – Includes Lane Departure Warning System (LDWS), Front Collision Warning System (FCWS), Urban Front Collision Warning System (uFCWS), and Front Vehicle Departure Warning (FVDW)
3.5″ LCD Touchscreen
Energy Saving Mode 2.0
T700: The Connected dashcam T700 has intelligent user accessibility at the forefront of its design with its brand new THINKWARE 'Connected Service' feature with connectivity enabled by the Vodafone Smart SIM. The new feature boasts a number of key capabilities including:
Remote Live View: a feature that enables users to view real-time footage of their vehicles in both 'continuous recording mode' and 'parking mode' with a click of a button.
Real-Time Parking Impact Video: a feature capable of detecting all forms of vehicle contact and relaying footage of incidents directly to users via notifications on the THINKWARE Connected app.
Emergency Contact Messaging: In the event of an emergency due to an accident, the location and alarm information is automatically communicated via an SOS message or manually via the SOS button on the dashcam via SMS to the registered mobile emergency contact number.
Vehicle Status & Driving History: a feature that monitors the vehicle's motion status including vehicle battery voltage check.
X700: Equipped with easy to navigate touch screen, full HD two-channel, advanced driver assistance, parking surveillance mode, and more. A mid-range choice offering many top-line features, including:
Front and rear 1080p Full HD recording
Road Safety Warning System
SUPER NIGHT VISION with new ISP (Image Signal Processing) technology(Only parking mode)
2.7-inch resistive full touch LCD screen
Tim Sagar, Business Development Manager, THINKWARE said: "For many consumers, Valentine's Day is the perfect occasion to show their loved ones how much they mean to them in the form of a gift, and what's more appealing than offering those you care most about the safety and security of a dashcam? For this Valentine's Day, we are pleased to be able to offer consumers the opportunity to net themselves a great deal on one our high-quality dash cams."