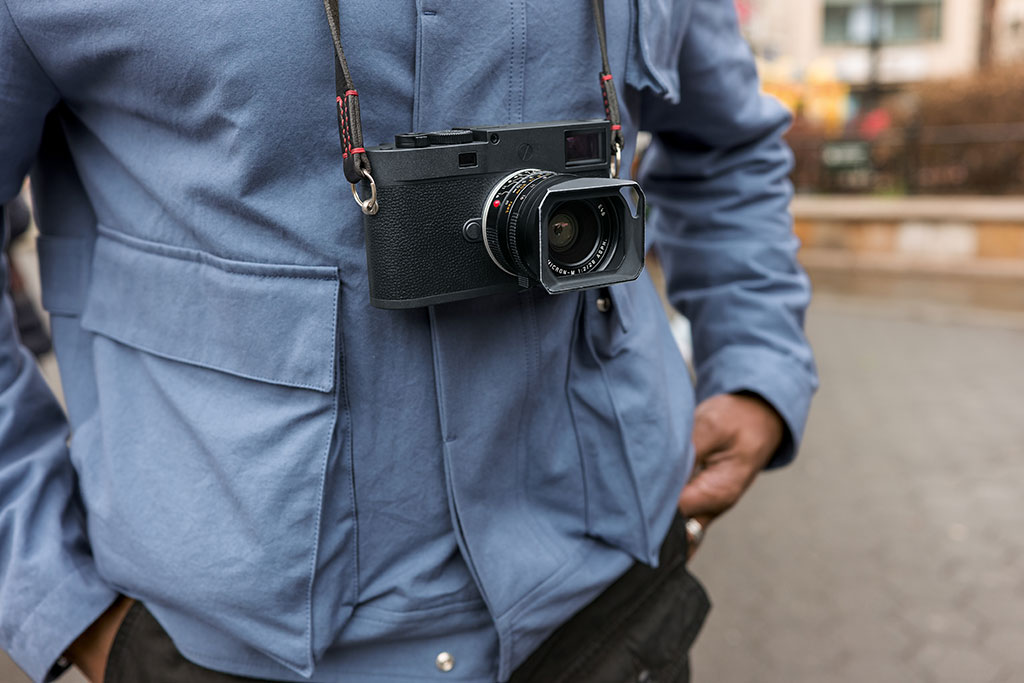 LEICA M11 MONOCHROM CAMERA
It's fair to say that Leica are pretty much in a league of its own when it comes to high-end cameras and it's because of releases like the M11 Monochrom Camera that they are held in such esteem by photographers the world over. With its sensor completely orientated to black-and-white photography, the Leica M11 Monochrom focuses like no other camera on the most basic photographic practices: namely, the composition of pictures solely through light and shadow.
As with most Leica cameras, the M11 Monochrom doesn't come cheap with a price tag of €9,450 but, as always, the quality you're getting from your device is pretty unparalleled. The full-format sensor has been exclusively developed for the new M generation of cameras from Leica and the M11 Monochrom delivers truly extraordinary black-and-white images that will showcase your photography talents in a whole new light.
In conjunction with the massive ISO range of 125 to 200,000, the Monochron provides extreme creative freedom when taking pictures. As a result, you get photos with an unprecedented rendition of even the most minute details, an exceptionally natural-looking definition even in less than ideal light conditions and an exceptionally low noise even when used in the high ISO range.
The 256 GB internal memory on the M11 Monochrom Camera and the convenient connectivity to the Leica FOTOS app makes sure an optimal mobile workflow can always be achieved. Via Bluetooth or the USB-C port, pictures can be rapidly and effortlessly transferred to the app and processed further from there.
With an aesthetically pleasing, all-metal body and a top plate crafted from high-quality aluminium, with a sapphire glass display and solid leather covering as well as a black, scratch-resistant paint finish, the M11 Monochrom has a timeless and unobtrusive design. Details like the deliberate omission of the Leica logo and the dark chrome-plated coating of the optical viewfinder really showcase the reduced, iconic design of the new addition to the legendary Leica M family.