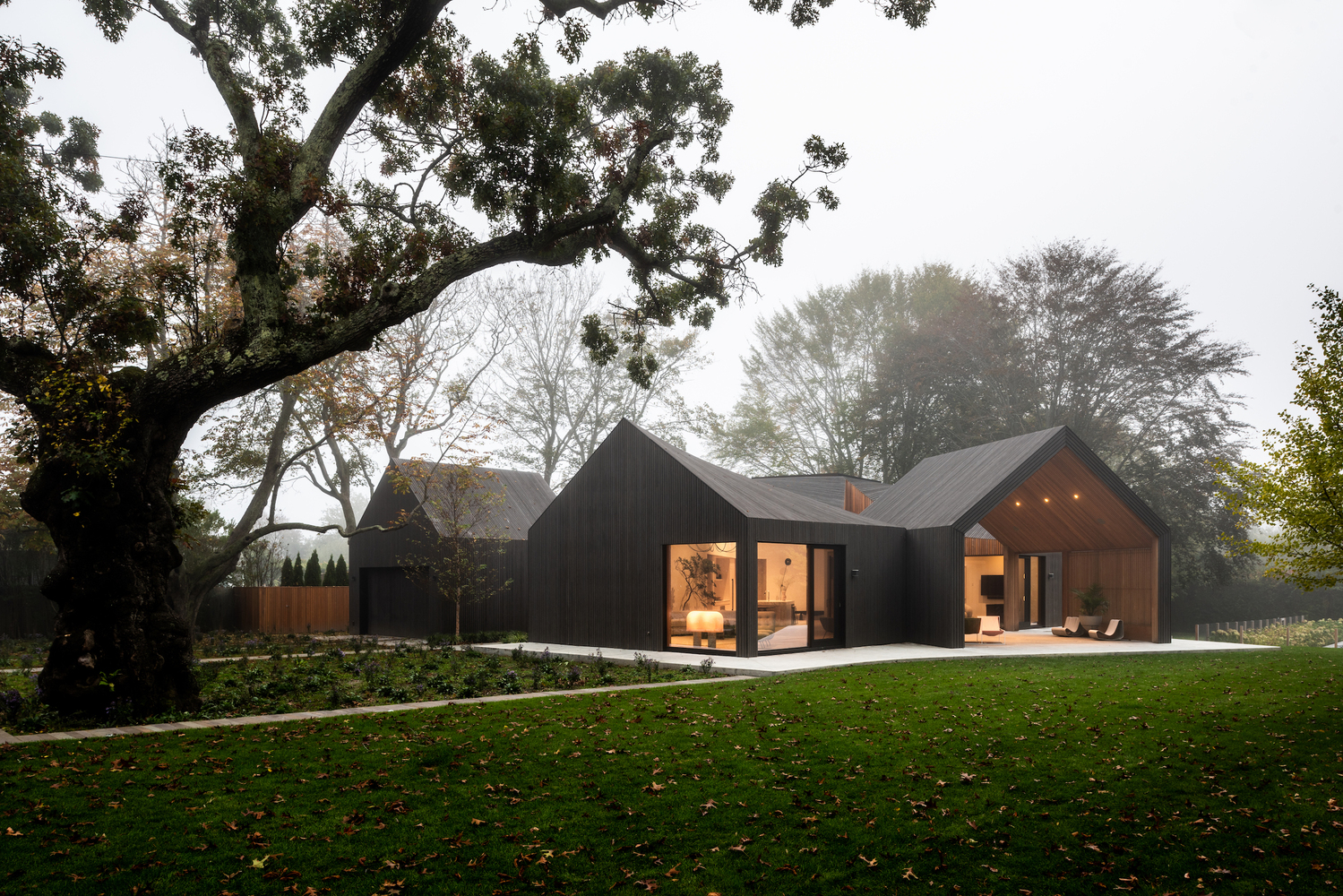 SIX SQUARE HOUSE
Modern architecture forever amazes us here and there are some seriously impressive designs to be appreciated in the United States with Six Square House from Young Projects chief amongst them.
Boasting an impressive 3500ft² of living space, Six Square House was completed in 2021 and can be found in the town of Bridgehampton. The stunning property is clad in deep grey, slatted Accoya wood, whose striations really do elevate the roofscape's dynamic edges and arcs and deliver a striking visual impact upon arrival.
The completion of Six Square House coincides with Young Projects' addition to the lot's historic 1850 farmhouse, which can be found at the front of the property, and a brand new pool house, gunite pool, and ipe deck located at the property's rear.
Young Projects cleverly designed Six Square House as a modern counterpart to the lot's majestic farmhouse, which the client had outgrown. The studio set out to deliver a new residential dwelling that subtly nods to the historic architecture of Long Island, while purposively reimagining a traditional barn typology as a sophisticated, groundbreaking property.
When approaching Six Square House from the front of the home gives a view of the garage and living room sections, separated by a polished concrete path that leads straight into Six Square House's focal point: a triangular courtyard. The deep-grey rain screen facade is as striking as it is well designed and built.
So far as the plan is concerned, the six modules that form Six Square House tessellate around the central triangular courtyard. For Young Projects, this arrangement made sure of a compelling visual balance between symmetry and asymmetry, depending on the inhabitant's point of reference in the home.