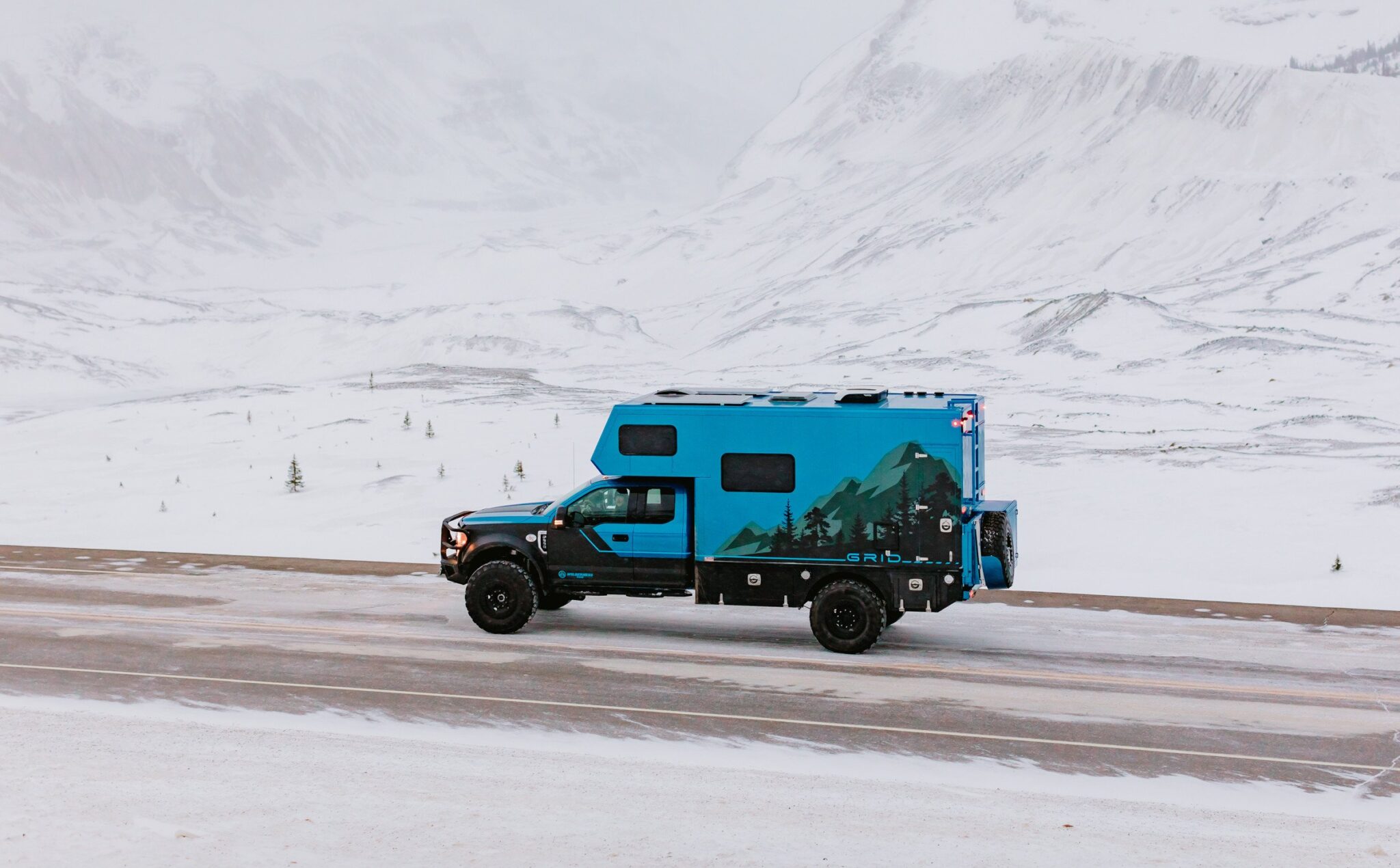 WILDERNESS GRID SERIES CAMPERS
Hitting the road in search of adventure is one of life's simple pleasures but knowing that you'll always have a roof over your head and a comfy bed at the end of the night increases the enjoyment exponentially and that's why we've had our heads well and truly turned by the Wilderness GRID Series Campers. Offering premium off-the-grid capability and comfort with a heavy-duty truck chassis, off-road suspension, and strong aluminium body, these are not your average camper.
With prices starting around the $270k mark, the Wilderness GRID Series Campers certainly don't come cheap but they are amongst the most functional and well-made conversions on the market and will enhance any road trip significantly. With no-nonsense exteriors and luxurious interiors, the GRID Series from Wilderness Vans really are the best of both worlds.
There are loads of amazing features to appreciate with the Wilderness GRID Series of campers and this includes a highly impressive interior with an attention to design detail that is second to none. These campers have 11-ply birch cabinets for abundant storage, soft close heavy duty slides and hinges, solid surface countertops and laminate flooring to name but a few of the luxuries to be enjoyed within.
If you love to cook, the GRID Series is for you as it has an impressively designed and amply stocked kitchen built in. The kitchen has a sink with an electric water pump, a convection cooker top, a fridge/freezer, 68L of freshwater storage and an enclosed and heated grey water tank compartment. So, if you're planning to cook up a storm on your next road-trip adventure, you'll be able to do so in style here.
Sleep is crucial to the enjoyment of road trips and the GRID Series from Wilderness Vans has a mighty comfortable space in which to lay your head at night. It offers over-the-cab sleeping with custom mattresses and bed springs and there are also folding seat bed options in a variety of sizes. Last but not least, these campers come equipped with a stainless steel shower and bathroom with a sliding door so you can always tackle the day feeling refreshed.