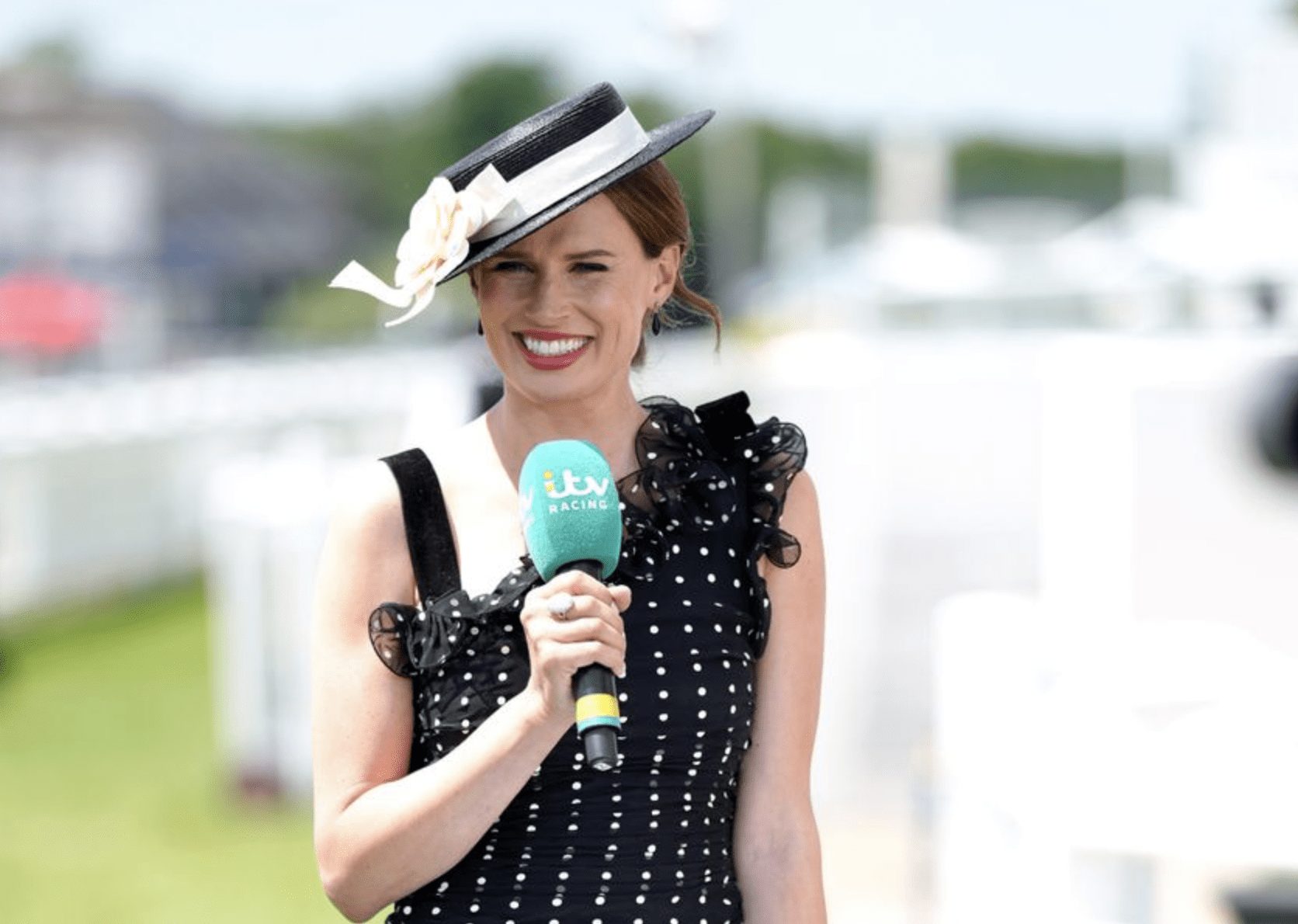 DRESS TO IMPRESS AT THE RACES
CAZOO ST LEGER FESTIVAL STYLE GUIDE - SARAH KATE BYRNE
For those attending the Cazoo St Leger Festival from the 8-11th September and especially Ladies Day on day two of the meeting, we asked Sarah Kate Byrne, stylist to ITV Racing's Francesca Cumani for her tips on how to dress to impress. 
Sarah Kate Byrne on the St. Leger Festival 
The Cazoo St. Leger Festival in Doncaster plays host to one of the most prestigious race weeks of the British horse racing calendar, set against the backdrop of Town Moor. Excitement is mounting ahead of this meeting both in anticipation of the quality of the racing as well as a return to glamour, fashion and fun. Ladies Day on Thursday 9th September attracts stylish folk from across Yorkshire as well as further afield and this year's prize is well worth making a bid for! That said, no matter which day of the meeting you plan to attend, embrace the #FearlessFashion style theme and make sure you let your personality shine. Bring forth a rainbow of colour as a nod to the work of the NHS heroes and to make sure the course is a feast for the eyes with a riot of hues. 
The whole Cazoo St Leger Festival is one not to be missed and each year attendees bat it out of the park with their ensembles. This years Style Awards is open to all and its theme of #FearlessFashion speaks particularly to me. I have never been one to toe the line, favouring timeless looks for both myself and my clients, shunning trends and often re-working a much loved piece in my wardrobe. So I would encourage racegoers to think outside the box, choose a look that makes you look and feel fabulous and above all, is comfortable so you can make the most of your day at the track. The Style Awards judges will be looking for racegoers who have made a special effort with their looks and evidently want to put their best fashion foot forward. Bold colour combinations, statement jewellery or stylish hats all work to elevate a look for great to prize worthy.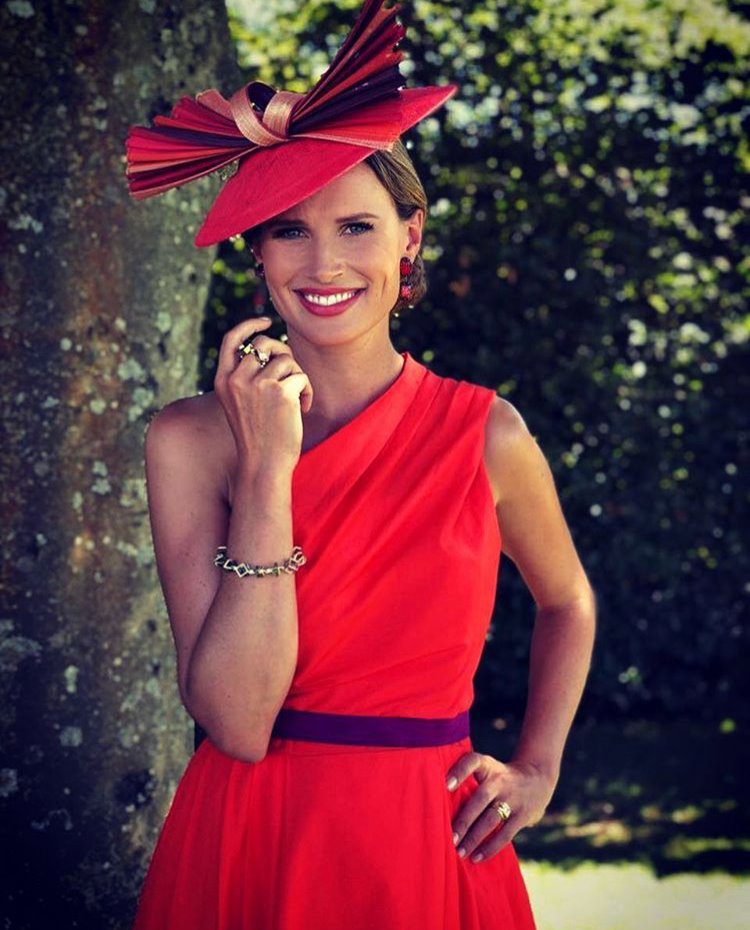 ITV's Racing Francesca Cumani (styled by @sarahkatebyrne) and some of her most striking looks 
Know Your Dress Codes
As Doncaster Racecourse has differing dress codes depending on the enclosure, do bear them in mind when choosing your ensemble. The Premier Enclosure and Mallard/Lincoln Restaurant asks men to wear a jacket and tie and smart attire for ladies while the County, Hospitality and Owners and Trainers asks for a collared shirt for gentlemen and smart attire for ladies. Of course for anyone making a bid to be crowned Style Award winner 2021  these codes are a no brainer!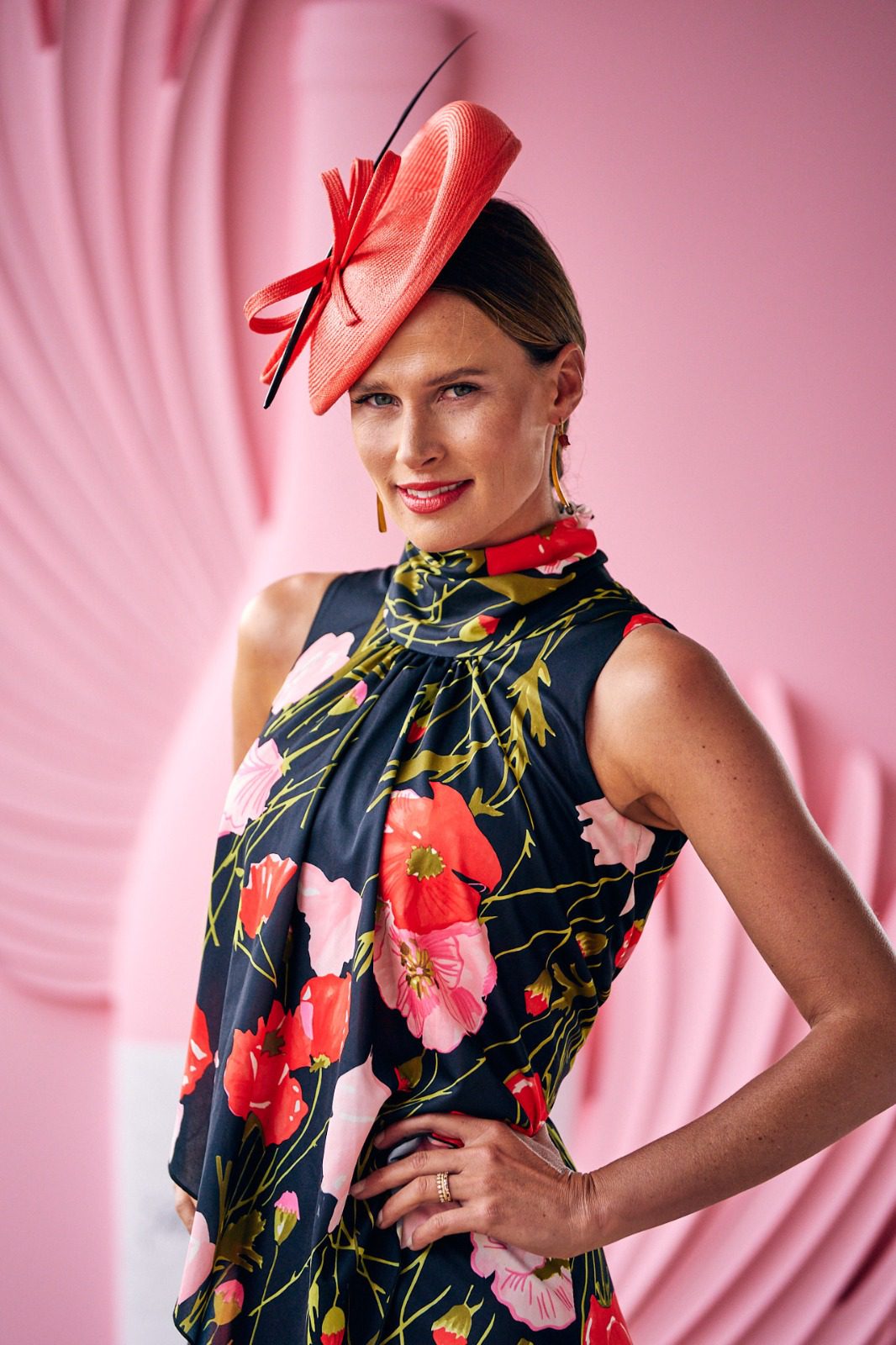 Push The Boat Out
For me, a winning look typically has a terrific hat or headpiece that sets it off and ensures you stand out from the crowd. This applies to both the chaps and the gals so, for the menfolk, you can't beat a swish Panama hat or trilby. For the ladies, seek out a stylish headpiece to compliment your look and don't be afraid to push the boat out though for me its statement hat or dress but not both. Choosing a hat can be daunting so check out hat rental agencies such as The Cotswold Hat Club, run by effervescent blonde Rachel Hawkins. This hat rental agency offers a premium collection of millinery where you can rent one off millinery, fascinators and headbands with styling help from Rachel herself.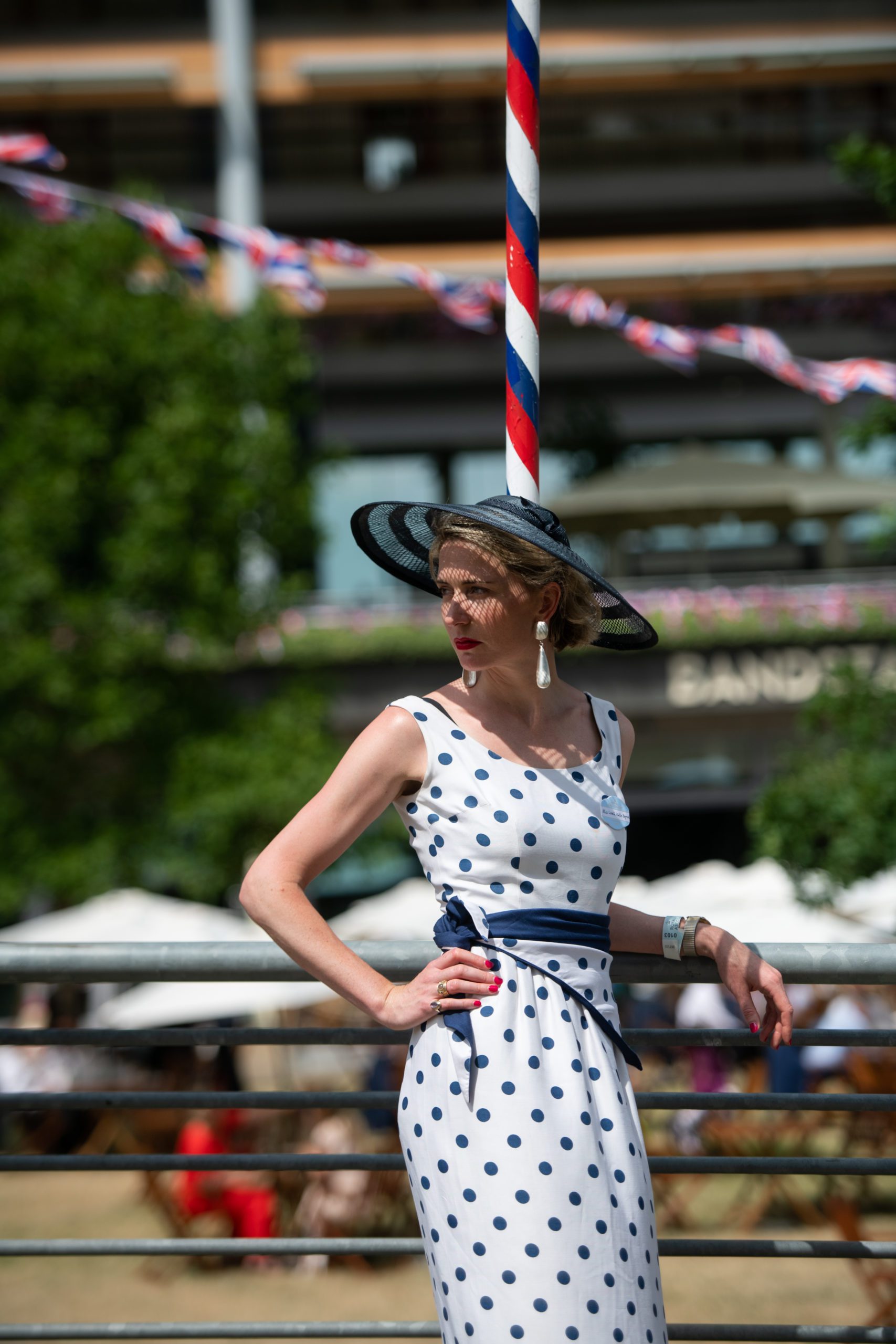 Borrowing Over Buying
Rather than buy something new, have a look through your wardrobe (or even your friends' collections) with fresh eyes and embrace the move towards more sustainable fashion. Think about how you can re-wear an old favourite by pairing it with a new headpiece or clever accessory. And if you really want to don something "new" get on the bandwagon of fashion rental services such as Hurr, My Wardrobe HQ and The Bag Butler who offer daily/weekly loans of sought after pieces for a fraction of the cost of buying. And make fashion more circular with less waste – www.mywardrobehq.com || www.bagbutler.co.uk || www.hurrcollective.com.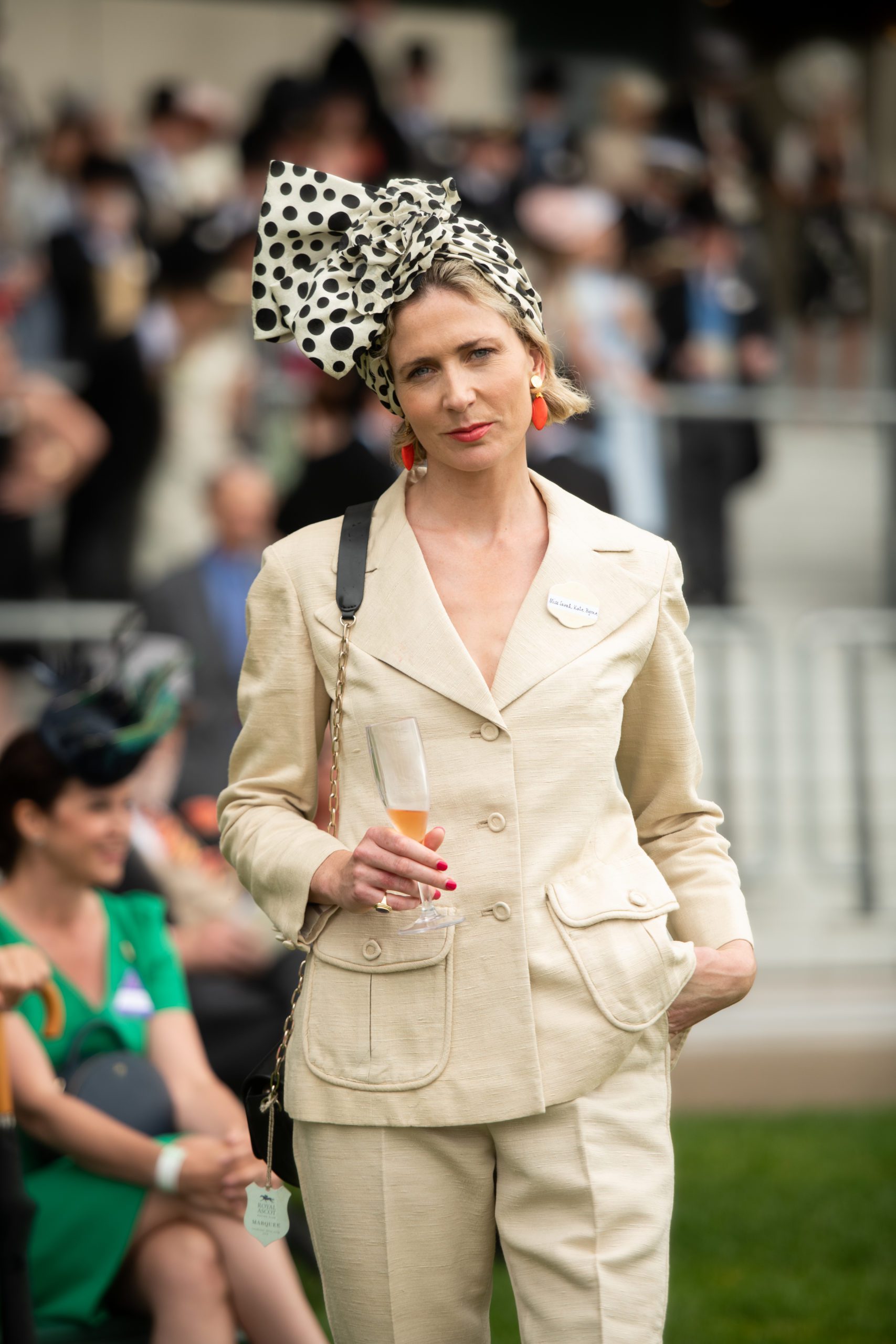 ITV's Racing Francesca Cumani (styled by @sarahkatebyrne) and some of her most striking looks 
Prepare For All Weathers
A winning look is an elegant one and to ensure this, never scrimp on footwear for a long day at the races, especially after more than a year of comfy slippers and loungewear! Opt for a stylish espadrille or block heel which both work on and off the grass. And for the chaps, don't wear a brand new pair of shoes without socks or blisters will abound! After so long cooped up indoors, we might have all forgotten the unpredictability of the British weather so dress appropriately for an outside event – a smart jacket that compliments your look or a fun umbrella will make sure you are prepared in case the sun gods aren't smiling on your day at the races.
Enjoy It!
But most importantly, my best advice is to have fun and to come together at an historic event with terrific sport on show. We all deserve a little light relief, a (hopefully winning) flutter on the gee gees and a glass of fizz to lift our spirits and toast the future, a future hopefully filled with many more days filled with friends, family and glamour. If you haven't booked your ticket, what are you waiting for?! For more details about the Cazoo St Leger Ladies Day and tickets visit www.doncaster-racecourse.co.uk