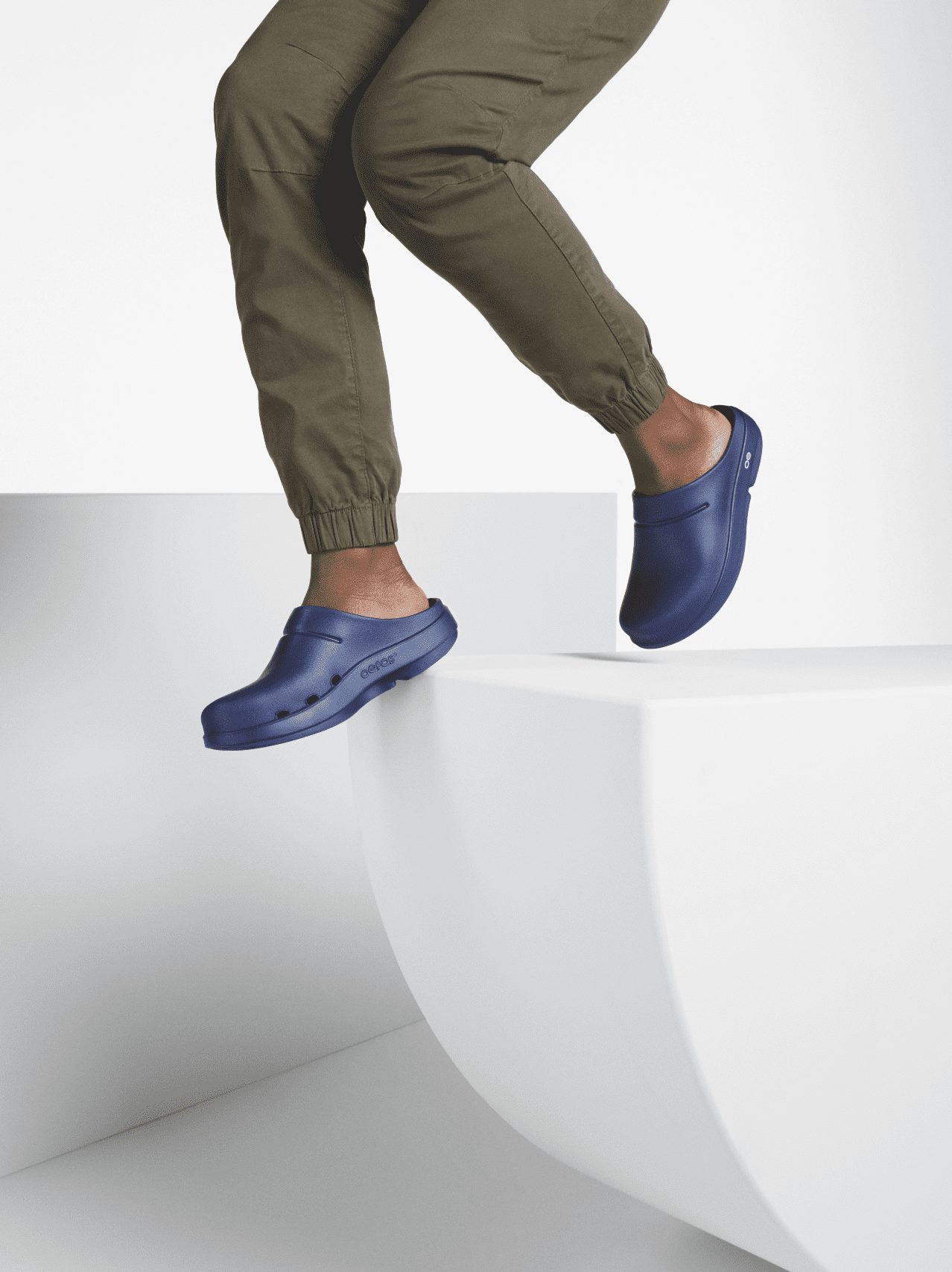 OOFOS
GROUND-BREAKING FOOTWEAR WITH FUNCTION Innovative, pioneering and contemporary
When a team of passionate veterans of the 1970s athletic shoe boom came together, the OOFOS story began. Noticing that most athletic shoes all performed in the same way, in springing the foot forward and offering rebound and energy return, their shared purpose was imagined. Their mission – to positively disrupt the long-standing athletic shoe principle and create an entirely new category of footwear that would break barriers and raise the bar for work-out recovery shoes. Ten years on, OOFOS is recognised as the ground-breaking creator of scientifically proven technology.
At the very core of the founders' thinking was the notion of a material that could facilitate recovery post workout and make yOO feel better. After tireless development and prototyping, OOFOS's brainchild was born – its innovative OOfoamTM technology.
Coupled with a bio-mechanically engineered footbed, the result was a shoe that could absorb 37% more impact than traditional footwear foams and a patented footbed design that cradled and supported the arches. Today, this pioneering technology elevates OOFOS to a scientifically proven recovery solution and one that reduces stress on the body by decreasing energy exertion in the ankles by up to 20%.
OOFOS sold its first pair in 2011, the all-black OOriginal. Using an OOfoamTM single-piece injection mold, the patented footbed design of this first model has become timeless, remaining constant throughout every shoe in the OOFOS line. The year 2017 saw another breakthrough with the release of the OOmg, the first-ever OOFOS shoe. With a patent-pending two-piece OOfoamTM, the first fully enclosed OOFOS shoe gave wearers the same foot-hugging, experiential comfort and relief they had come to love about the OOriginal.
Today, OOFOS continues to innovate, expanding styles and models all ensuring its wearers feel better faster. For performance sportsmen and women, OOFOS is a kit essential; for health and fitness enthusiasts, it's a brand and product that positively impacts work-out recovery and promotes wellbeing and self-care; and for today's tastemakers, it's iconically designed footwear with function that inspires every day wellness.
Feel The OO,