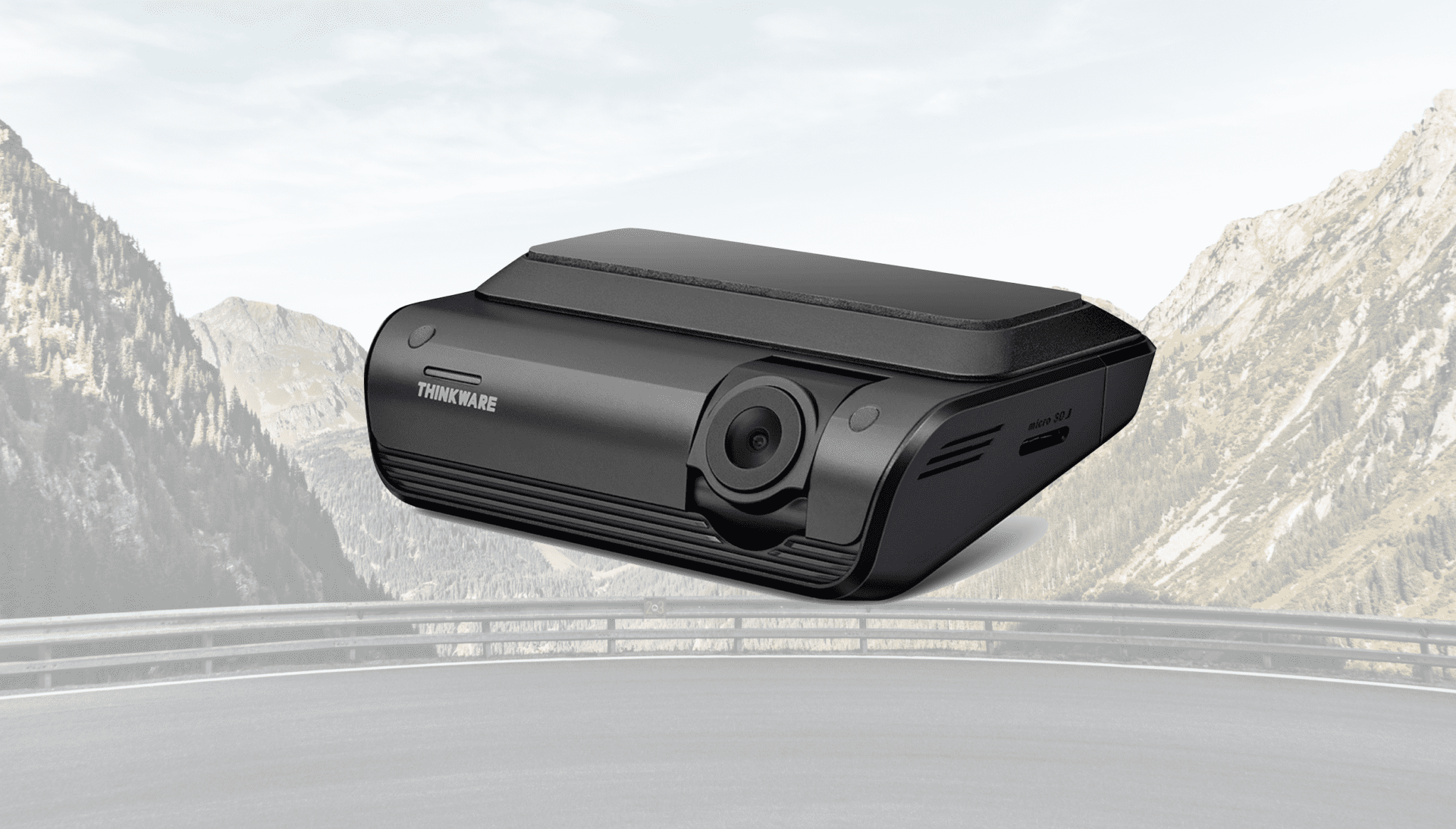 THINKWARE launch Q1000
With SOS alert feature for safer driving this summer
The Q1000 dash cam boasts an ultra-clear 2K 1440P QHD 30 FPS or FHD 60 FPS recording to capture more detailed dash cam footage even while parked
World-leading dash cam manufacturer, THINKWARE announces the launch of its latest Q1000 dash cam to the UK market.
THINKWARE's award winning dash cams help make roads safer by making drivers more aware, deterring road rage incidents, and providing vital evidence for insurance claims. Nobody can predict what will happen on the road but a THINKWARE dash cam can give drivers added peace of mind.
The Q1000 dash cam boasts an ultra-clear 2K 1440P QHD 30fps or FHD 60fps recording to capture more detailed dash cam footage in all road conditions including number plate detail capture.
It is equipped with continuous recording mode, which records videos in one-minute segments at 30fps using real-time image signal processing. The super night vision feature ensures all videos benefit from improved brightness for night-time recording.
If an incident does occur while driving, the dash cam will record the accident, which stores the recording as a separate file for safe keeping.
If connected to the THINKWARE Connected service, the Q1000 is also equipped with an impact notification system, which will notify a pre-programmed mobile via SMS with footage if a large impact is detected by the cameras G-sensor. A video (10 seconds before and after the incident) will be uploaded directly to the THINKWARE Connected server with an alert sent to the user via the THINKWARE CONNECTED app.
Additional key features include:
Super Night Vision 3.0 with HDR for recording brighter videos
Built-in WiFi and Bluetooth connectivity lets you upload saved footage to your mobile phone using the Thinkware Link app, so you can easily view, edit, and share videos.
UK safety camera alerts using a database provided by our partner Cyclops with free lifetime updates
Geo-fencing – get alerted when your vehicle travels out of a set area with the optional Connected Service
Road safety warning system – alerts the driver to forward collisions, forward vehicle departures and lane departures
Remote live view – access the dash cam remotely through the optional Connected service to view a live video feed
With more of us holidaying in the UK and spending more time with families in the car this summer, a dash cam is a fantastic way to have peace of mind while on special road trip adventures.
Users can even monitor their vehicle in real-time via the THINKWARE CONNECTED app when it is parked using the smart parking recording features. The parking modes allow the dash cam to act as a CCTV to monitor your vehicle and its surrounding while you are away:
Parking Surveillance Mode with hardwiring installation enables parking protection against potential mishaps and hit-and-run incidents
Motion Detection: Monitor and capture any motion around the vehicle for potential vandalism attempts.
Impact Detection: Monitor any impact to the vehicle while it is parked to catch any hit-and-run driver in the act while you are away.
Time Lapse photography: By reducing the recording frame rate from 30fps to 2fps, Time Lapse Parking Surveillance mode enables the dash cam to record continuously while parked, and make the most of the SD card capacity.
Energy Saving Mode 2.0: By only providing minimal power to essential components while in Parking Surveillance mode, THINKWARE's proprietary Energy Saving 2.0 technology sets the bar high among its competitors by enabling the Q1000 to remain on standby for up to 576 hours*, or 24 days, while the vehicle's ignition is off (Based on THINKWARE's BAB-50 4,500mAH External Battery).
Radar accessory (Optional Radar required): Pair the Radar Module with the Q1000 to extend its parking surveillance duration while reducing power consumption when set to Energy Saving Mode 2.0*. The Radar will detect motion and allow the dash cam to prepare to save an event clip. If an impact is detected, a 20 second video (10 seconds before and 10 seconds after the impact) is stored to a dedicated folder
Tim Sagar, THINKWARE's Business Development Manager, said: "The dash cam market has been growing exponentially due in part to an increased awareness of the effectiveness of dash cams. As a market leader in this space, THINKWARE is continuing to push the boundaries of innovation with newer and smarter dash cam products. We are pleased to announce the launch of our new Q1000 dash cam"
The Q1000 is available on Amazon, and independent specialists for a RRP of £259 with a 32GB SD card or£349 with 32GB SD card. https://thinkwaredashcam.eu/