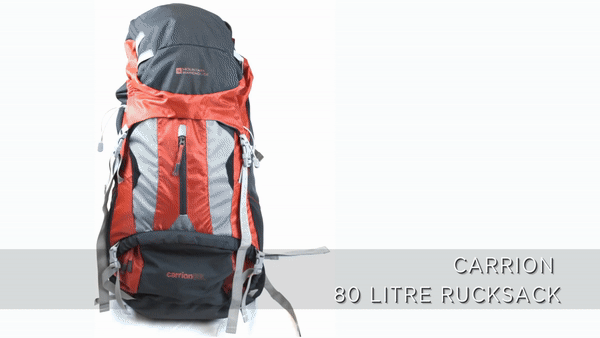 Mountain Warehouse Carrion 80 Litre Rucksack
The Ultimate Trail Companion
I recently took the Carrion 80 Litre Rucksack on a week-long hiking trip and was thoroughly impressed with its performance. It is lightweight and comfortable, making it the perfect companion for long journeys on foot. The rucksack was able to perform admirably even in demanding situations, proving its durability while keeping me comfortable and stylish throughout my travels.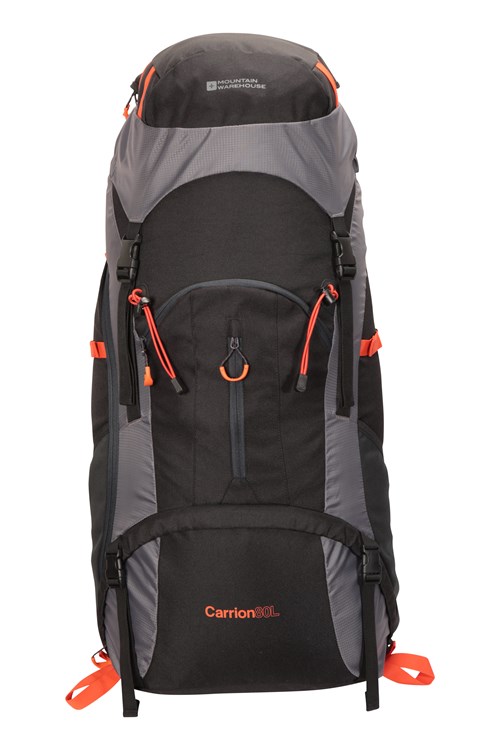 The dimensions of the bag are 84 (H) x 43 (W) x 36 (D) cm, making it spacious enough to carry all my essentials, and the multiple pockets helped me keep everything organized and easily accessible.
One of the standout features of the Carrion Rucksack is the Padded Airmesh Back. It is soft, breathable, raised, and contoured to provide maximum comfort. This feature was especially beneficial on warmer days as it helped to minimize sweating and kept my back cool throughout the day.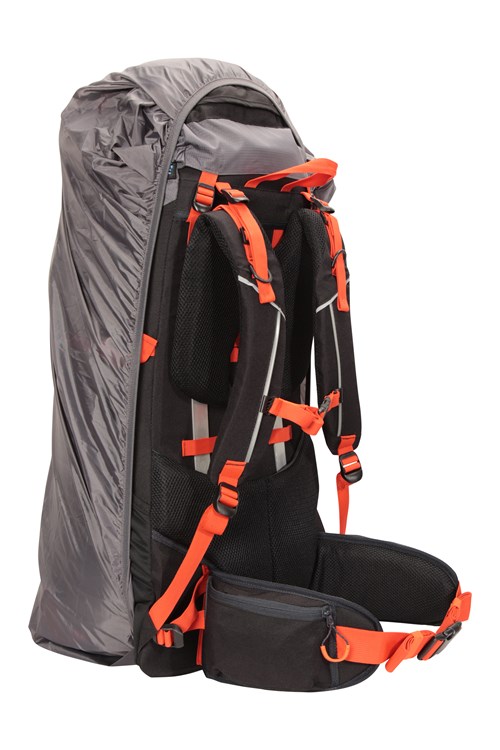 The Ladder Lock feature allowed me to easily adjust where the straps sit to fit my height, providing maximum comfort and support. This is particularly important on long hikes as it helps prevent back and shoulder pain. In addition to this, the chest and hip straps helped to evenly distribute the weight of the bag, making it much more comfortable to carry for extended periods of time.
The Load Balance Adjusters, adjustable tension straps secured on the hip belt, can be tightened to distribute pressure more evenly across the hips and back. This feature was crucial in helping me manage the weight of the bag, especially when it was fully packed.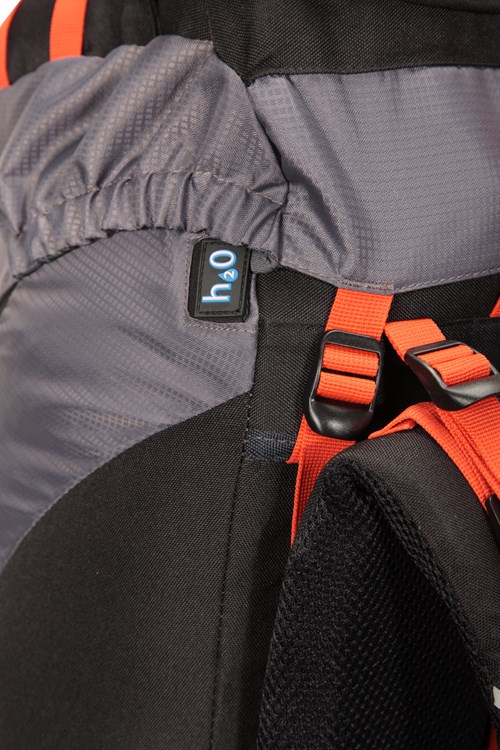 The multiple pockets were incredibly useful for keeping my valuables safe and organized. I was able to keep my phone, wallet, and keys in separate, easily accessible pockets, while the larger compartments were perfect for storing clothes, food, and other essentials.
Another key feature of the Carrion Rucksack is the rain cover, found in a concealed pocket usually at the bottom of the bag. The rain cover folds out to protect the rucksack from the rain, keeping all my belongings dry even in a downpour.
In summary, the Carrion 80 Litre Rucksack is a top-notch bag that performed excellently on my week-long hiking trip. It is comfortable, durable, and stylish, with a range of features that make it a great choice for any adventure. I highly recommend it to anyone in need of a reliable and comfortable rucksack for their travels.
Available here – https://www.mountainwarehouse.com/rucksacks/rucksacks-backpacks/large-backpacks/carrion-80l-p12287.aspx/charcoal/