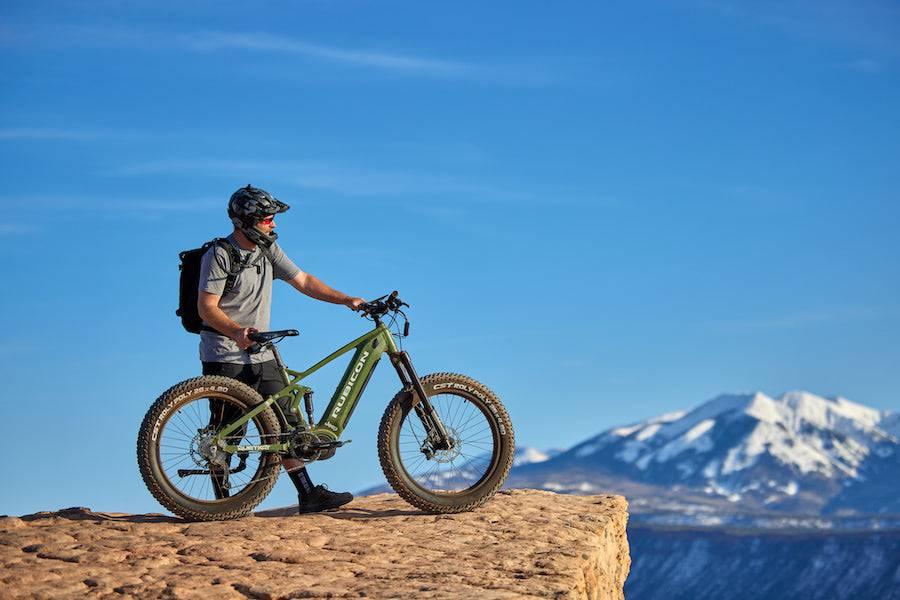 5 OF THE BEST ELECTRIC BIKES FOR 2023
Check out our pick of 5 of the best electric bikes for 2023 from the guys at QuietKat below
APEX SPORT E-BIKE ($3999-$4599)
This no-nonsense Apex Sport Electric bike is purpose-built for ultimate utility and all-terrain capability, which makes it ideal for conquering off-road challenges, venturing deep into the backcountry, and handling heavy-duty tasks at the job site. It comes equipped with a high-performance mid-drive motor, meaning the Apex Sport provides unparalleled torque and speed to effortlessly tackle steep inclines and rough terrain. Its 12.8Ah lithium-ion battery makes sure of a long-lasting performance, allowing you to venture further on your eBike adventures, and can be upgraded to QuietKat's longer range 17.5Ah battery.
---
PIONEER E-BIKE ($1999-$2599)
Embrace the eBike revolution and conquer all-terrain commutes with the Pioneer from QuietKat. It make jobs easier and ensures exploring the great outdoors can be done without breaking a sweat. Experience minimal maintenance and maximum trail time with the Pioneer's efficient hub-drive motor and single-speed drive train. This all-terrain electric bike is made with a heavy-duty frame and components that withstand the most uncompromising conditions and boasts Tektro mechanical disc brakes, all-terrain fat tires, and our latest long-range battery technology.
---
RUBICON E-BIKE ($6499)
The Rubicon E-Bike takes QuietKat's partnership with Jeep® to a whole new level. It is packed with an impressive 45% more range, updated geometry, and an all-new fine-tuned 150mm inverted front suspension fork for the smoothest rides on the roughest terrain. The Jeep® Rubicon E-Bike is built tough with a powerful torque-sensor motor system that delivers 1000W of nominal power and the performance you need to tackle tough climbs with large loads.
---
RANGER E-BIKE ($2999-$3599)
The Ranger E-Bike from QuietKat boasts an eye-catching array of features that includes an integrated long-range swappable battery and powerful motor system that delivers extended range and power, while the innovative hub-drive motor ensures a consistent performance in all gears, ensuring a smooth and comfortable ride. With built-in redundancy, the Ranger can be operated simply by pedalling if you don't have power, as well as under throttle operation only allowing you to get back home even without a chain.
---
VILLAGER E-BIKE ($2899)
At the heart of the QuietKat Villager E-Bike you'll find a robust 500w motor, providing the power you need to tackle steep inclines and rough terrain. With 5 levels of pedal assist, you can customise your riding adventures to suit your preferences and optimise energy efficiency. Want to take a break from pedalling? No problem. The built-in thumb throttle lets you cruise effortlessly, giving you the freedom to sit back and enjoy the ride. The Villager E-Bike has a high-capacity 12.8Ah internal battery, making sure you never run out of power on your journeys. With long-lasting battery life, you can confidently embark on extended trips, knowing your e-bike is ready to go the distance.