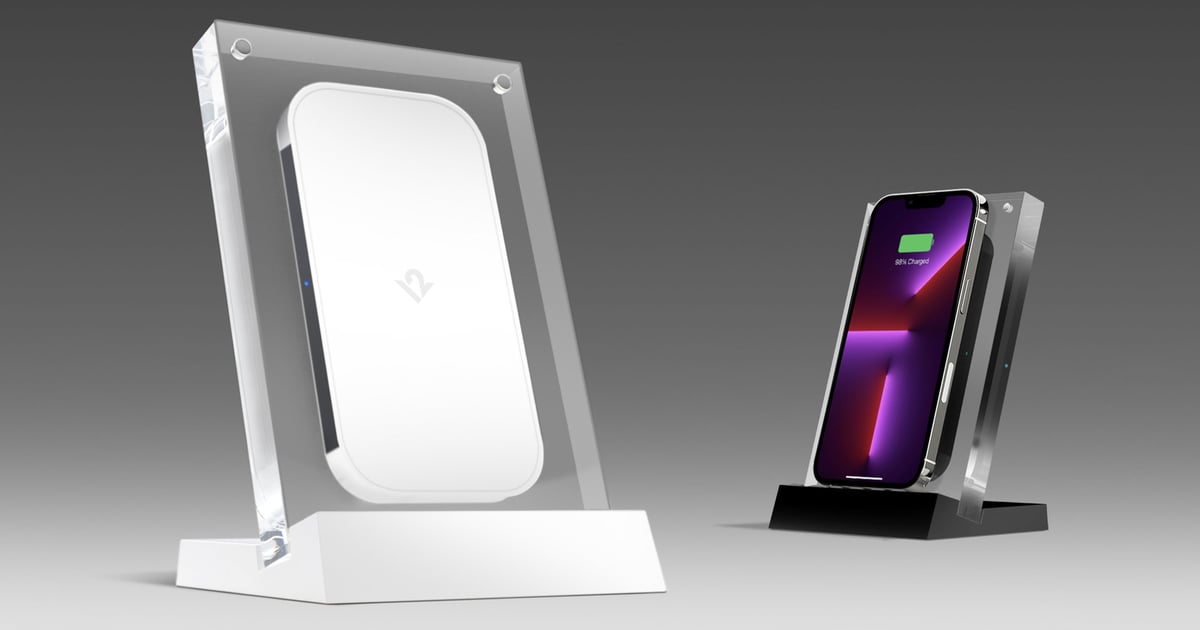 Twelve South – PowerPic mod
Twelve South introduces PowerPic mod, a stylish wireless charger for phones and AirPods
Twelve South, an innovative Apple accessories designer, today introduces the PowerPic mod Wireless Charger. The lucite-framed PowerPic mod can be positioned vertically or horizontally and is customisable with any 4×6 photo or room matching graphic. Looking more like a work of art than a typical charging dock, the PowerPic mod blends into any environment and charges any MagSafe and QI-compatible phones.
PowerPic mod features a weighted base in black or white, to suit the decor of any room in the home or workplace. The lucite frame is stylish in its own right and simply disappears once your phone is in place, however users can also use it as a photo frame by simply removing the front cover, inserting their favourite 4×6 photo and replacing the magnetic front. The frame can be displayed in portrait or landscape and allows charging in either orientation.
The 10-watt charging stand is compatible with all wireless charging phones (not just iPhone) old and new, as well as AirPods Pro. No need to remove phones from cases either, charging is compatible with cases up to 3mm thick.
The versatility of PowerPic mod makes it perfect for the home — forget messy charging cables in the home office or on bedside tables. The frame also offers an innovative way for businesses to display branding, QR codes, marketing messages or promotional offers while providing a convenient charging station for customers.
The PowerPic mod is available now for £54.99 from Amazon.co.uk.