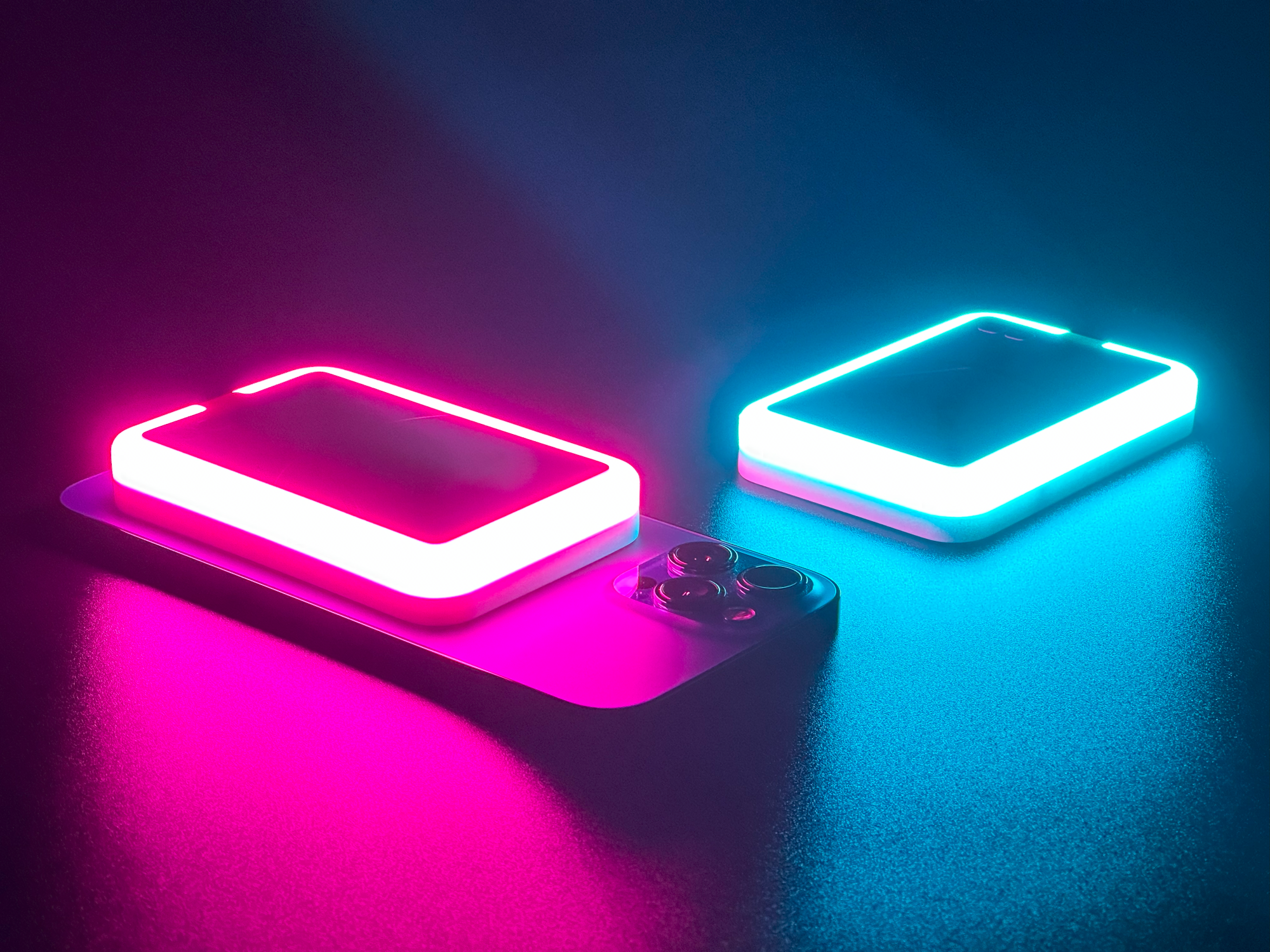 MOONSIDE DESIGN MAGLIGHT / MAGSAFE SMART PHONE CAMERA LIGHT
For those of you who are serious about your tech and love innovative bits of design, there is a Kickstarter campaign that is going to be right up your street in the shape of this MagLight Smart Camera Light from the team at Moonside Design. This impressive bit of kit is a Smartphone Camera RGB light that is MagSafe and Qi-compatible, 4000mAh battery power bank, wireless charger, and smart home lighting. Impressive stuff indeed.
Early bird pricing of just $75 (some 37% off the final retail price) make this Moonside Design MagLight Smart Camera Light all the more appealing and we're fully expecting it to take Kickstarter by storm. MagLight is billed as the world's first 6-in-1 MagSafe smart camera light that has been purpose-built for your phone.
The Moonside Design MagLight Smart Camera Light effortlessly combines the best of RGB LED camera light, MagSafe and Qi compatibility, 4000mAh power bank, wireless charger, phone stand, and smart home lighting features all in one game-changing accessory that is a must for any tech aficionados out there looking for a versatile addition to their everyday carry lineup. It boasts two separate dynamic lighting zones with 67 RGB LEDs on its front and back and it can be used as a camera light for both back and front selfie shoots.
MagLight has Apple MagSafe and Qi-compatible wireless charger built-in so it can help you out in a pinch when your other devices need a bit of juice. It can charge your iPhone and Android phone wirelessly with up to 15 Watts of power and it possesses an impressive 4000mAh high-grade battery. It can charge your iPhone 14 to 100% additional power and it can also light up for 6 hours at 75% brightness. What's not to like?
This top-notch tech accessory from Moonside Design comes with two additional MagSafe-compatible accessories outlined below:
MagPod: The MagPod is an aluminium MagSafe-compatible adapter that comes with an adjustable tripod designed for your MagLight and MagSafe phone. It will help to enhance both your productivity and professional camera work to the next level.
MagFlip: The MagFlip is an ultra-thin flip that is compatible with MagSafe technology. Not only does it serve as a phone stand, but it also transforms your MagLight into a smart lamp. With the MagFlip, the possibilities for your MagLight and MagSafe phone are endless.