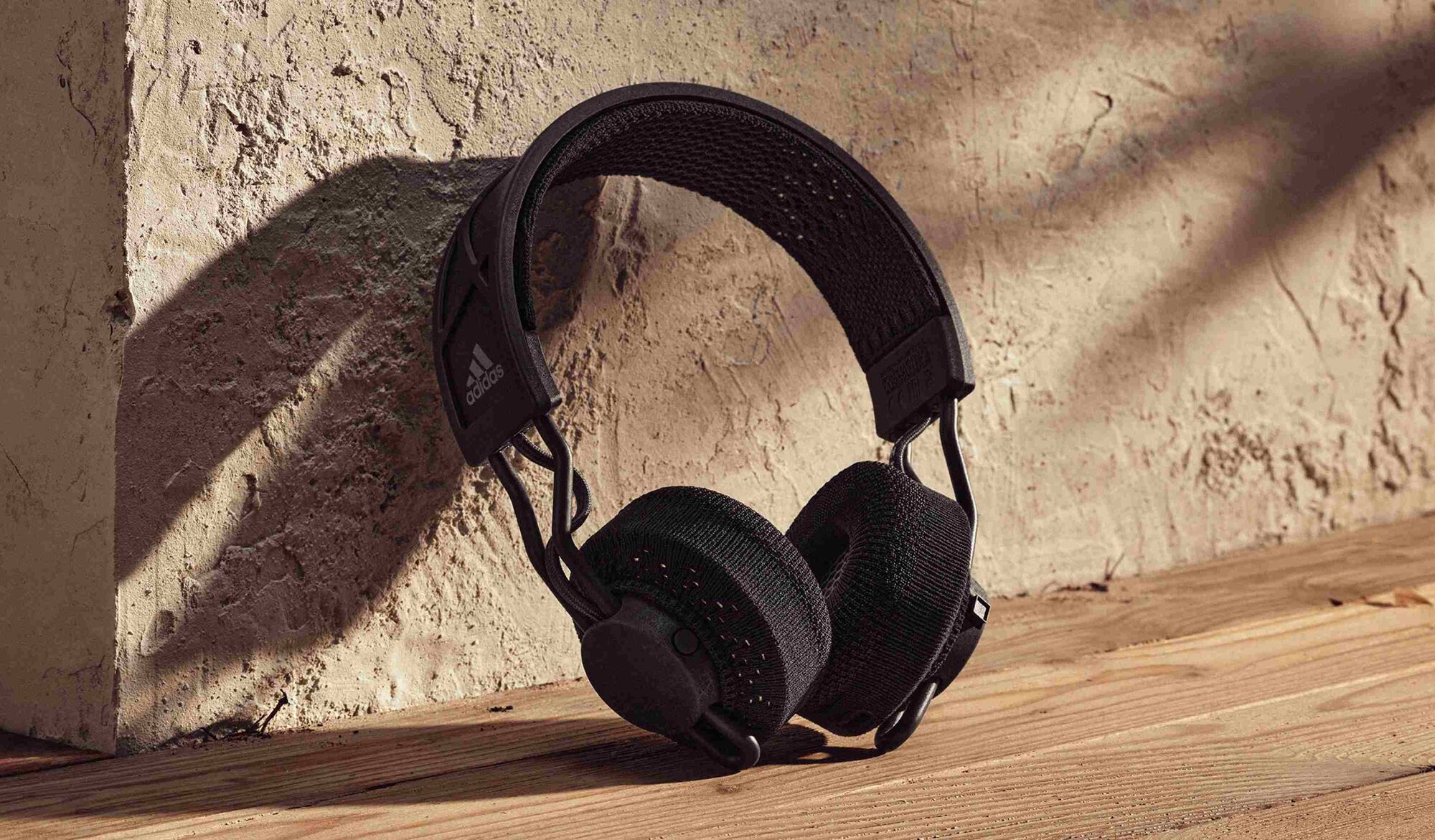 ADIDAS RPT-02 SOLAR POWERED HEADPHONES
If you listen to music a lot and you're sick of always having to charge your audio accessories, Adidas have just come up with the ideal solution for you in the shape of their awesome looking RPT-02 Solar Powered Headphones. These self-charging headphones are powered by light to power your performance day in, day out. Built in part from 87% recycled plastics, you get all the playtime you need to charge up or recharge. Sweat-proof and splash-proof, they can handle the sweat from your toughest workouts.
the Adidas RPT-02 Solar Powered Headphones are great value for money and will deliver the sort of audio performance you'd demand whilst commuting, travelling or heading to the gym. Available in a Night Grey / Solar Yellow colour way, these top notch headphones are designed to turn heads and it's hard not to be won over by their eco-friendly credentials. They use Exeger's Powerfoyle™, a groundbreaking light cell material that converts all forms of natural and artificial light into battery life.
---
They boast up to 80 hours of stored playtime so you can worry less about battery life when the light goes dark. Focus on your performance while listening for longer. The intuitive controls of the Adidas RPT-02 Solar Powered Headphones allows you to manage your listening experience with ease using the control jog and find the best light with the innovative light indicator. The washable parts of these headphones means you can throw the inner headband and ear cushions in the wash after a hard workout and head into the next day's challenge ready to go again.
---
---
Tech friendly in the extreme, these headphones can be used alongside an accompanying app that will help take your workouts to the next level. You can use the adidas Headphones app to conveniently control and customise your adidas headphones features, which allows you to focus on your run or workout and not lose your flow whilst trying to sort out your music. At just $229 and with solar powering technology which means you'll seldom ever run out of battery, it's easy to see why these headphones are flying off the shelves.