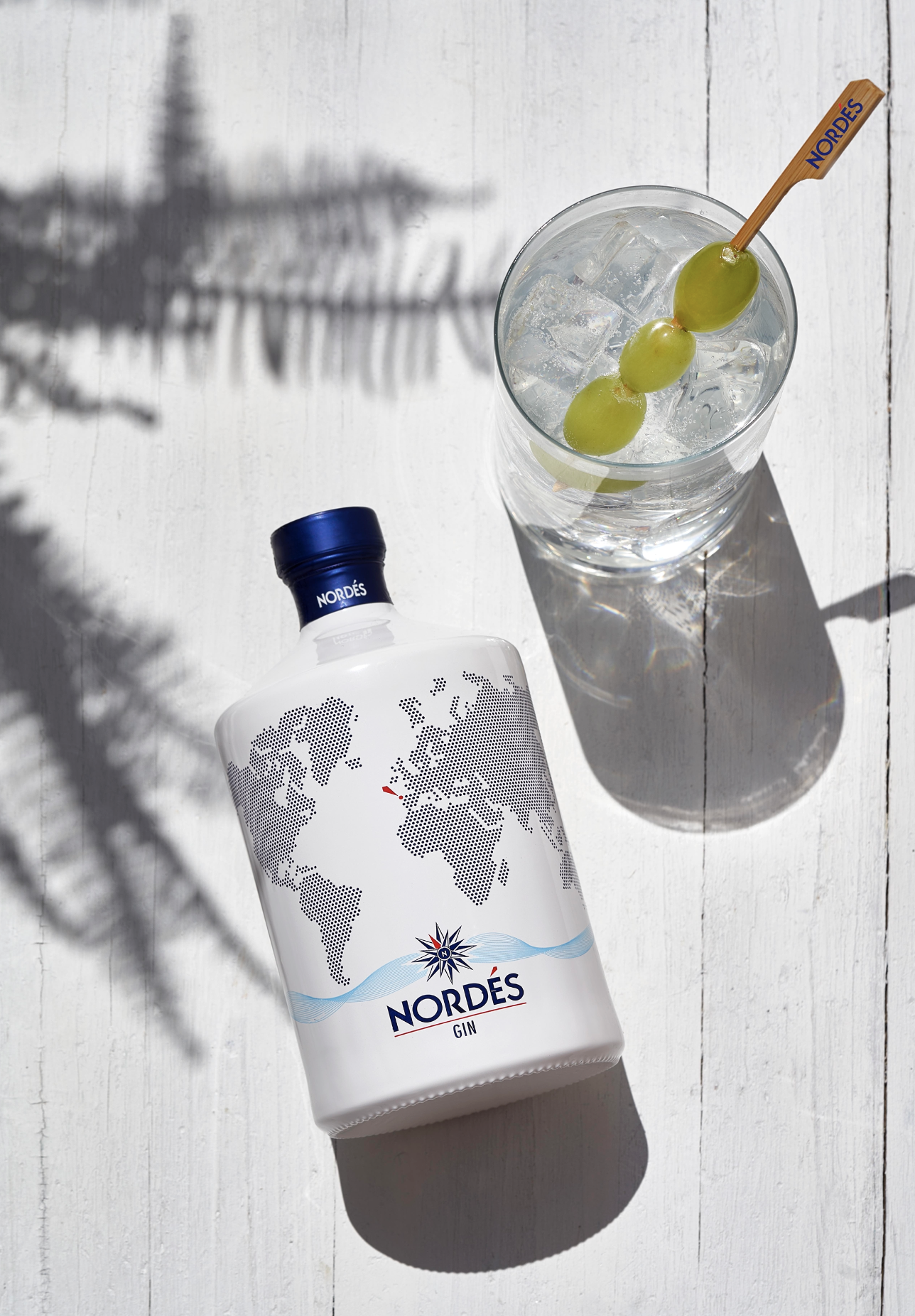 Explore An Array Of Gins This World Gin Day
This World Gin Day (June 10th), why not try a new Gin from different countries around the world.
The first G&T this World Gin Day should be Jaisalmer Indian Craft Gin. As far back as the mid-17th century, members of the Raj in India sought to combat malaria by combining the medicinal benefits of juniper with that of quinine, often dissolved in tonic. The invention of the carbonated quinine drink, tonic water, saw the birth of what we know as the G&T, which is how the majority of us still consume our gin today. 
Your gin journey then moves to Europe, to the North West tip of Spain, the home of Nordés Gin from Galicia – a contemporary Spanish gin made from Albariño grapes so it is not juniper forward and makes for a well-balanced and subtle gin. 
Travelling across the Atlantic next to the home of Aviation American Gin – crafted in small batches in Oregon. Co-owned by Hollywood actor, Ryan Reynolds, this deliciously smooth gin makes for a great cocktail mixer as well as a delicious G&T. 
Returning to the UK, why not enjoy Cotswolds Dry Gin and Mermaid Gin from England, 57 ˚ Skye earth + sea gin from Scotland, Katherine Jenkins' Cygnet Gins from Wales and Micil Gins from Ireland.  Each gin offers a delicious but different flavour experience. 
Jaisalmer Gold Indian Craft Gin from India 
Jaisalmer Gold Indian Craft Gin is the second gin in the range from Jaisalmer Gin. Distilled at one of India's oldest distilleries, Jaisalmer Gold encapsulates the rich heritage and history of Jaisalmer, known as the jewel in India's crown and likened to a golden canvas.
Jaisalmer Gold Indian Craft Gin is infused with 18 handpicked botanicals, of which 14 have been sourced from India. Jaisalmer Gin is enhanced by Gold filtration to produce Jaisalmer Gold Indian Craft Gin. This unique production process occurs wherein the Gin slowly passes through a filter made of intertwined golden silk filament, enriching the Gin with gold ions and providing a clean and smooth tasting experience and balanced taste.
Nordés Gin from Galicia, North West Spain 
Bottled at 40% ABV, Nordés Gin is unusually made with a grape-based spirit, native to Galicia.  Albariño grapes form the base spirit which are white wine grapes that are noted for the botanical aromas their wine produces.  Nordés is made using 11 natural botanicals, six of which grow wild in Galicia including sage, bay leaf, lemon verbena, eucalyptus, peppermint and saltwort, also known as sea asparagus. The five other botanicals are sourced overseas and include juniper, ginger, cardamom, hibiscus and black tea, giving Nordés subtle notes and a well-balanced flavour.
Aviation American Gin from Portland, Oregon, USA
Aviation American Gin, owned by Hollywood actor and producer Ryan Reynolds, has been voted the world's highest rated gin and has helped establish a new style of American gin. Softer and smoother, with juniper in the background and citrus and floral notes in the front, Aviation is a really well-balanced gin that is a great base for cocktails. 
57˚ Skye earth + sea gin from the Isle of Skye, Scotland
Launched to consumers in November 2022 this beautifully crafted range of gins, distilled on the Isle of Skye is inspired by the natural unspoilt beauty and fertile waters that surround the island.  It comes in two expressions, 57˚ Skye earth + sea London Dry Gin and 57 ˚ Skye earth + sea Banyuls Cask Finished Gin. 
57˚ Skye earth + sea London Dry Gin marries local botanicals from earth and sea such as heather, blossom, rowan berry and yarrow with coastal botanicals including smoked kelp seaweed and is balanced with other botanicals such as juniper, rowan, angelica and lemon peel.  This gin has recently received global recognition winning a Gold Outstanding award at the IWSC awards in 2023. A huge accolade for a small local distillery on the Isle of Skye that has been recognised for its world-class gin.
57˚ Skye earth + sea Banyuls Cask Finished Gin is the London Dry Gin but aged in French oak casks which previously contained Banyuls. Banyuls is a fortified apéritif or dessert wine made from old vines cultivated in terraces on the slopes of the Catalan Pyrenees in the Roussillon county of France, bordering to the south, the Empordà wine region in Catalonia in Spain. The gin has a golden-orange hue from the cask influence which also provides the spirit with a depth of flavour. A well balanced gin with fresh citrus notes combined with waxy vanilla, aromatic spice and sweet butter apple notes. 
Cotswolds Dry Gin 
The award winning Cotswolds Dry Gin is a full strength gin, made with nine carefully-considered botanicals including lavender from the Cotswolds and freshly peeled grapefruit and lime zest. Due to the unusually high volume of botanicals that are used, the gin causes a pearlescent cloud to appear when ice and tonic is added. A juniper-led gin with fresh citrusy notes and a hint of lavender. 
Mermaid Gin from the Isle of Wight 
Mermaid Gin is a small batch, beach to bottle London Dry Gin hand-crafted on the Isle of Wight using ten ethically sourced botanicals. Mermaid Gin delivers a smooth yet complex blend of fresh organic lemon zest and peppery grains of paradise, with a hint of sea air from locally foraged, fragrant rock samphire foraged from the Isle of Wight shoreline. The rock samphire is foraged mindfully at its peak, with an eye to preserving the native plant for the next season. Other botanicals include handpicked elderflower from local fields and Boadicea hops harvested from Ventnor Botanic Gardens along with English coriander, angelica root, liquorice root, juniper and orris root. 
Micil Spiced Orange Gin from Ireland 
Micil Spiced Orange Gin: A reimagining of Micil's classic Irish Gin, crafted with 17 botanicals and distilled with handpicked Connemara flowers and herbs. It is enriched with vibrant orange zest and warm rounded spice. With distinct warming orange notes and classic Micil heather and floral tones. Balancing sweet and tart textures lead to a round, spicy finish.
Micil Distillery produces a range of multi- award-winning Irish spirits on the shores of Galway Bay, made using 100% Irish grains, local Connemara botanicals and unique family recipes.