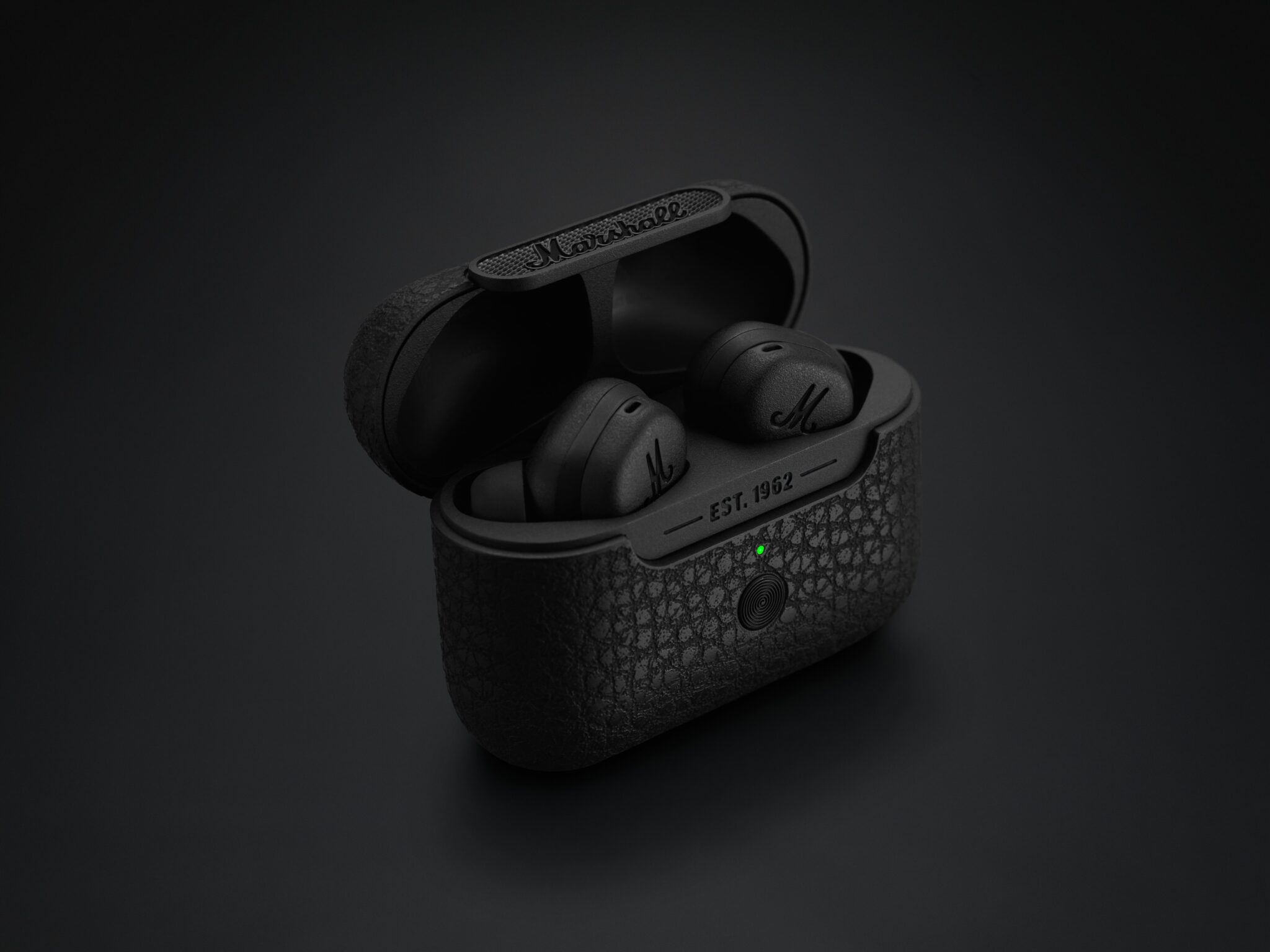 MARSHALL MOTIF A.N.C. DIAMOND JUBILEE EARPHONES
When it comes to purchasing audio apparatus here, Marshall are invariably one of our first ports of call and the quality of their wares always leaves us impressed. This is especially true of one of their latest offerings, the Marshall Motif A.N.C. Diamond Jubilee Earphones which gives you all the control you want over your sound. Carry the big stage in your back pocket with 20 total hours of wireless playtime and active noise cancellation.
Priced at £199, the Motif A.N.C Diamond Jubilee Earphones from Marshall come with 6mm drivers, custom-tuned to deliver Marshall's recognisable thunderous audio performance. Enjoy an amplified audio experience in a well-fitting design that is purpose-built for all-day listening. Stealthy in style but showy in performance, these earphones from Marshall are the best of both worlds in our opinion.
When you really want to cancel out the noise around you and deep dive into your music without distraction, these Motif A.N.C. earphones have got your back. Set your own level of active noise cancelling and Transparency for a truly personal listening experience that will ensure you always get the best sound when listening to your favourite playlists.
Motif A.N.C. is the true wireless you can rely on when you want to ramp up the volume for hours on end. Each earbud holds 4.5 hours of wireless playtime with full A.N.C. and the portable charging case delivers 20 total hours of playtime on a single charge. Impressive stuff indeed. Offering the biggest sound in the smallest package, this Diamond Jubilee release from Marshall delivers on its promise. These truly wireless headphones know that your music is everything, and that's why their design puts it first.