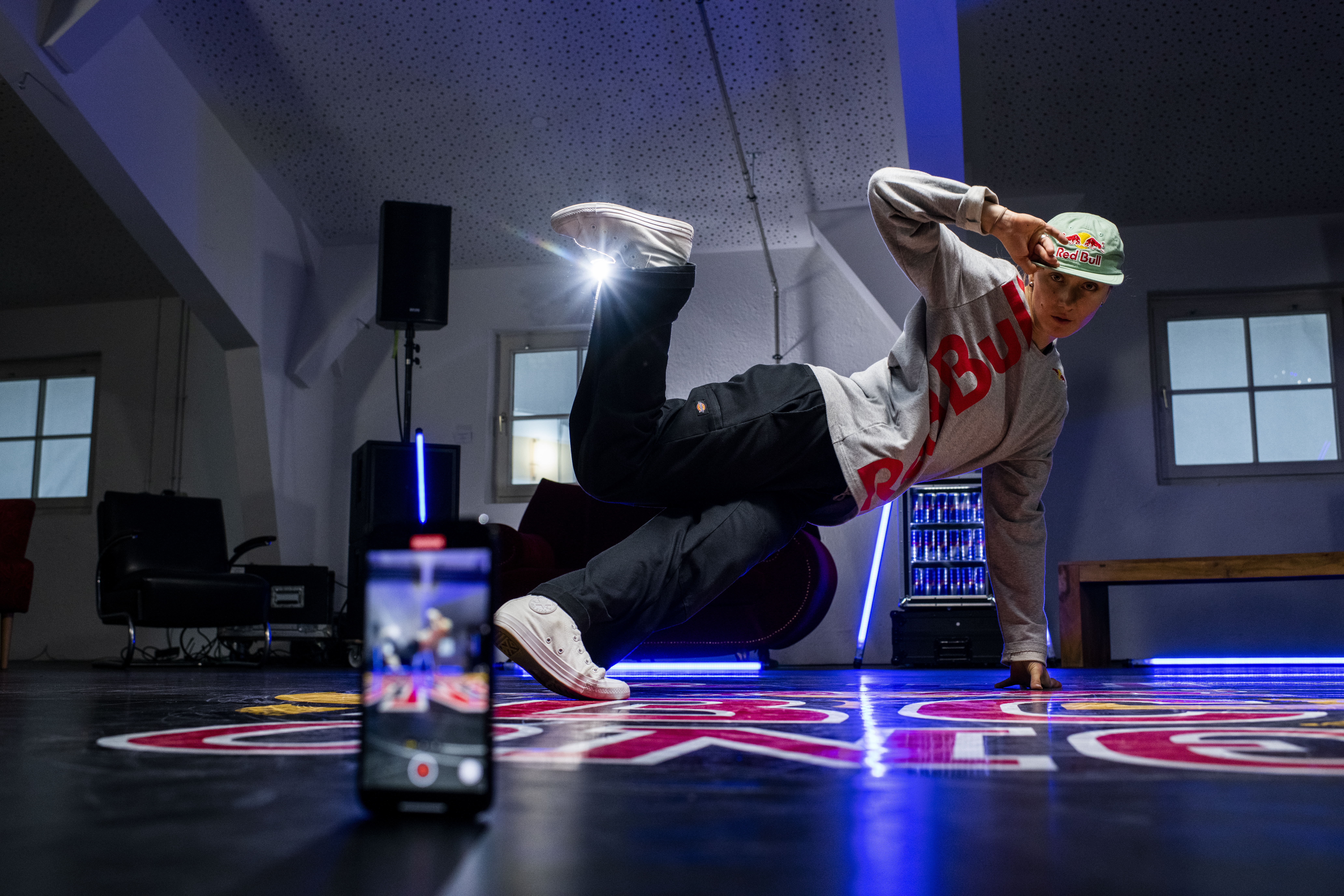 RISE OF THE B-GIRLS
THE WORLD'S BEST B-GIRLS TO BATTLE FOR WORLD TITLE IN POLAND
As the world's best breakers head to Poland this November 6th for the Red Bull BC One World Final 2021, fans celebrate the return of the biggest one-on-one breakdancing competition and the inclusion of the first ever full b-girl line up, with an equal number of b-girls and b-boys competing for the first time ever.
The Red Bull BC One World Final is the climax of 30 national competitions – known as "cyphers" – held in countries from America to Europe, the Middle East to Asia Pacific throughout the year. The winners are then further whittled down in the Last Chance Cypher (held this year on 4th November) for the opportunity to represent their nation in the championship, alongside a selection of invitational wildcards. There, in front of thousands of fans in Gdansk's Ergo Arena, 16 b-boys and 16 b-girls will compete in epic breaking battlesfor the ultimate prize in the discipline of competitive breaking.
British b-girl Anna "Stefani" Ponomarenko, winner of the Red Bull BC One UK Cypher in August believes b-girls, finally, are a force to be reckoned with.
"We've always been made to feel like b-boys are more important than b-girls," she says. "But I feel like for b-girls it's much more difficult to be at the top levels – because our bodies are different it can be harder to do some of the moves that require real upper-body strength. So when we do pull them off, it's all the more impressive. If anything, b-girls are better because they can do the same things as the b-boys despite finding them harder to do."
As she prepares for the biggest challenge of her breaking career to date. She says: "I'm excited about the changes and being given the chance for b-girls to be taken more seriously."
Russia's B-Girl Kastet is the current world champion and is also the first ever Red Bull BC One World Finalist to win back-to-back after winning the title in both 2019 and 2020. She will be competing in the World Final again this year as she attempts her third consecutive title win next month. She says, "Being a part of the first ever solo b-girl competition was a dream come true, not just for me, but for female breakers all over the world. It felt like b-girls were finally being taken seriously after so many years." 
Looking ahead to the 16-strong b-girls World Final on November 6th, Kastet continued, "The women in this scene are here because they have something to say, I have something to say. The Red Bull BC One World Final was the biggest platform to include girls four years ago, and I've seen the changes made since then. Suddenly, girls saw it was possible to reach this stage and be seen, be heard."
Of course, none of these women learned to dance in a vacuum. Indeed, they toprock, spin and freeze at the end of a long line of trailblazing female breakers, one of which is American veteran B-Girl Beta Rawk, who is one of the two female judges presiding over this year's competition.
Beta says, "When I was young, I was always told that I couldn't dance because dancing is for boys. But I did it anyway. And for years, I used to be the only girl at the cypher. I was always the only girl. It was isolating, and a lot of pressure. I had to be tough in order to fit in back then. But I'm glad to say times have changed. Now, the b-boys have stopped taking the b-girls for granted. And I couldn't be more proud of the current generation for getting us to a place where b-girls are accepted and respected. It will be so exciting to see them performing next to the boys on the biggest stage in breaking."
To watch this year's breakdancing battles at the Red Bull BC One World Final, it is available to stream on Red Bull TV and the Red Bull BC One channels.
To buy tickets or to find out more information about the livestream of the 2021 Red Bull BC One World Final taking place in Gdansk on 6th November visit: www.redbullbcone.com