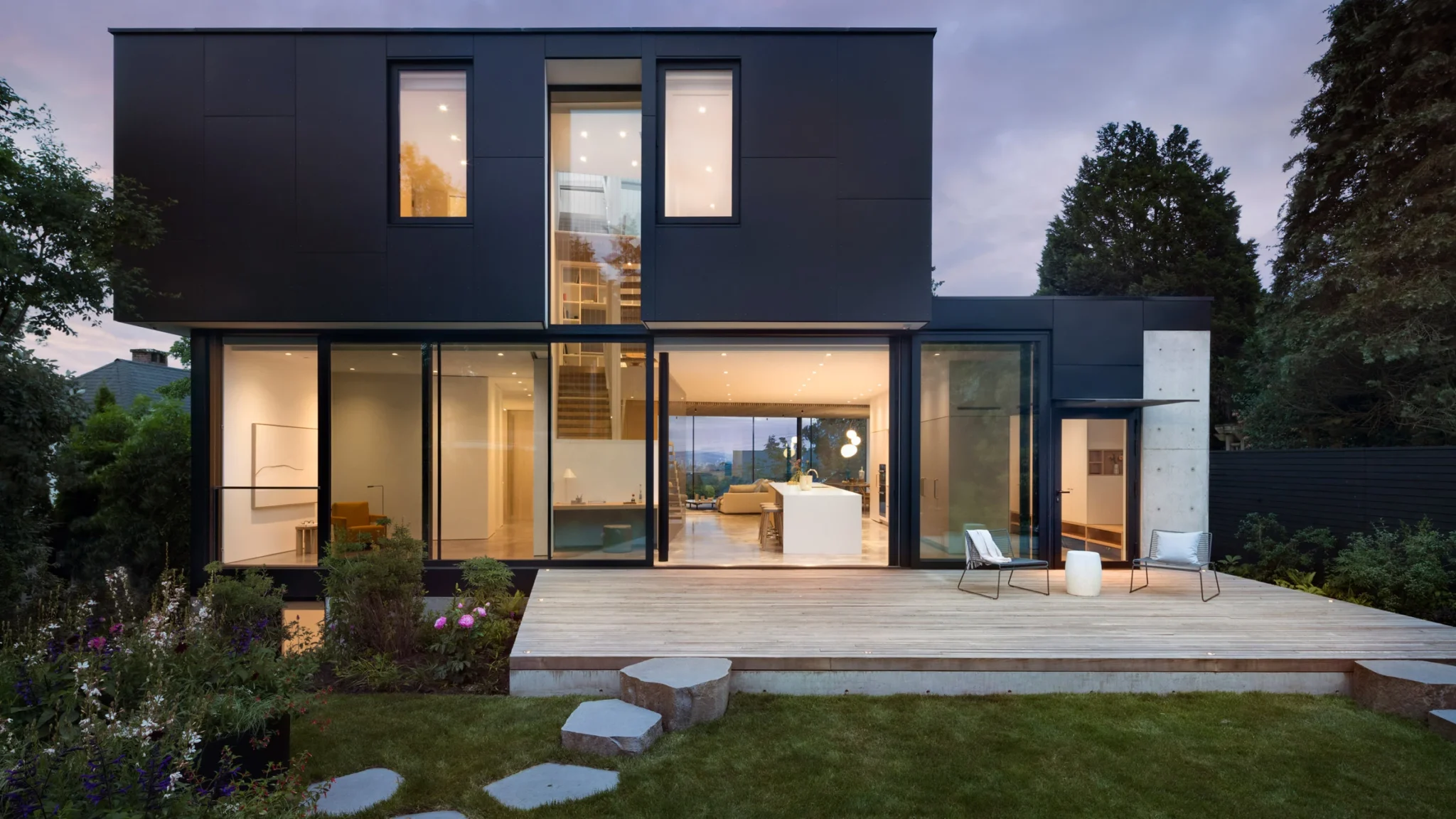 YIELD HOUSE
There's a lot to be said for understated design in architecture and interior design and that's something that Splyce Design have showcased wonderfully well with Yield House in Vancouver, Canada. This magnificent piece of modern design is a light-filled, angled home with glazed corners and a spectacular sculptural staircase which offers amazing views of the Burrard Inlet in Vancouver.
Brilliantly minimalistic both inside and out, Yield House from Splyce Design has a hefty 5,700-square-foot (530-square-metre) of living space and it is oriented east-west and responds to the varied setting in both directions. The front of the glorious-looking property which functions like stacked viewing platforms with wall-to-wall, floor-to-ceiling windows – has views out over the city, mountains and ocean, while the more understated rear part of the home does a great job of framing the views of Douglas firs and western red cedars in the coastal rainforests of Vancouver.
Nestled in a quarter-acre plot, Yield House sits 17 feet above the sidewalk, which elevates it above the street's sightlines. A concrete retaining wall with a cantilevered stair is one of the visual focal points of this striking property and defines the pedestrian route to the entrance of the home. The glazed exterior is brought to life by a deep triangular covering with a thin structural shell, while there is a continuous dark band of cementitious panels that defines the outline of the east elevation.
Within Yield House you'll find that it has been cleverly orientated around a minimalist central stair that divides public and private spaces of the home and acts as both a circulation method and a sculptural focal point for the home. On the principal level, the kitchen, dining and living rooms come together, fading to the exterior through the slanted window wall with concealed window frames that enhance the home's panoramic views expertly.