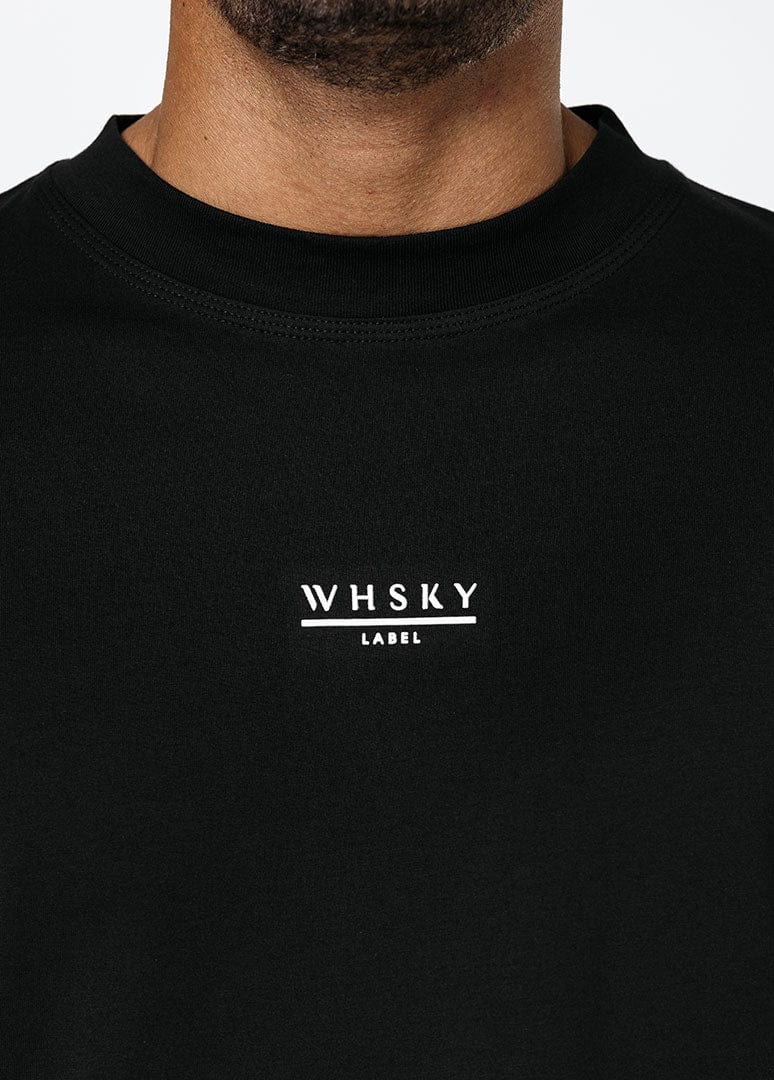 WHSKY LABEL RELEASES NEW LIMITED EDITION DROP
Created by ITV2's The Cabins contestant, Bertie Garratt, Whsky Label is the high fashion, sports luxe brand that's turning the heads of hypebeast celebrities - and now you can nail the look too…
Looking for an effortless wardrobe capsule that will nail the I-just-threw-this-on look? Then look no further than the luxury clothing label, WHSKY. The brand's been turning heads among celebrities since it launched and its latest limited edition drop is no different.
From super-soft sweatshirts and trackpants to tee's that fall just right, what sets Whsky Label apart is not just the meticulous attention to detail but the fabric and design too. With just three colours in the latest capsule, black, white, and orange, each piece is designed to be mixed and matched, bringing that effortless comfort and style to any outfit. There's nothing quite like a fresh, crisp white tee – it goes with pretty much every outfit.
With sporty silhouettes and loungewear dominating the industry, founders Bertie Garratt of ITV2's The Cabins and business partner Michael Beckford created Whsky Label to show that sports luxe can be blended with high fashion to create luxury athleisure that you'll want to wear every day.
The brand has already gained quite the cult following, so it's no surprise celebrities like Kemar Roofe, Wayne Lineker, Ibiza Weekender's Jordan Davies and Aisleyne Horgan Wallace, and Geordie Shore's Nathan Henry are all donning the luxury athleisure-wear. When it comes to creating the 'I-just-threw-this-on-look', these celebrities have it down, how? Because they invest in brands that last, brands that make simple and effortless look easy. 
To help you nail the effortless I-just-threw-this-on look, here are our top tips from fashion expert,
Oriona Robb
:
Invest in quality over quantity: Instead of buying a bunch of affordable items that will clog up your wardrobe, opt to save up and invest in pieces that you know you'll always reach for and ones that will stand the test of time. Every clothing piece you plan to purchase should fit with the rest of your current wardrobe. If you can't put together an outfit you like right away with your new investment, it's a sign to avoid it.



Buy matching sets: Tops, trousers and matching sets are our best friends when it comes to throwing something on and feeling immediately stylish and polished. If putting together complicated, layered outfits isn't your cup of tea, opt for options that do the work for you like a two-piece workout set that you can wear just about anywhere.



Have go-to uniforms: When you create an outfit you like, make note of it and have it ready to go for the next time you're in a rush or a time when you can't be bothered to put much effort into looking nice at all.
Less is more: When it comes to looking refined and current, simplicity is the answer. Not only does keeping things simple save time and the hassle of matching far too many pieces, but it also ends up looking neater, cleaner, and more put together.
Shop the collection here