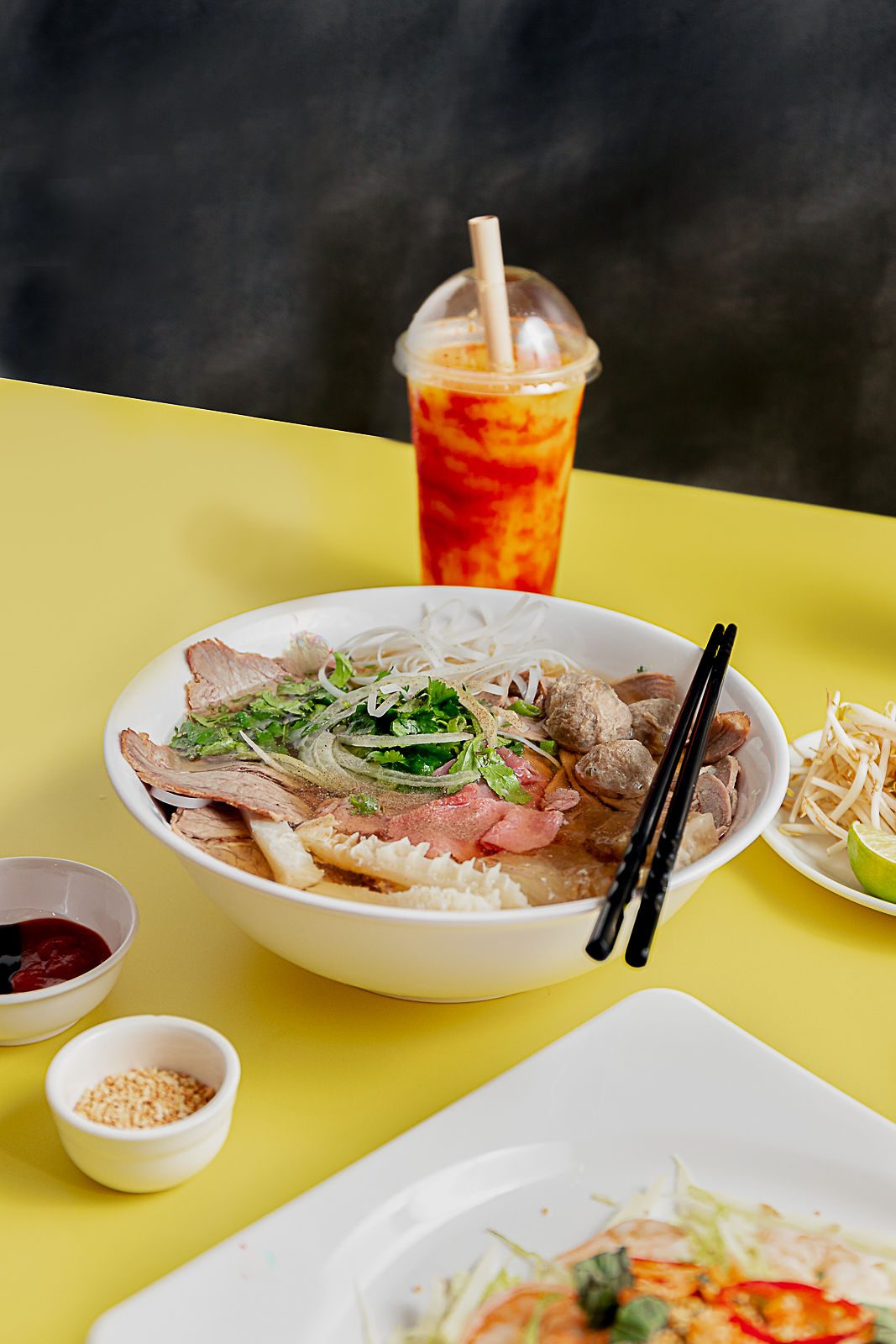 Delicious Pho – Launch In Spitalfields
Open now - Delicious Pho is bringing its authentic dishes to London following Canadian success
Delicious Pho has launched their brand-new 134 seater restaurant in the heart of Spitalfields Market and is available for both eat-in and takeaway. 
With the usual debate about how you actually pronounce the word Pho, we headed off to sample the fresh and healthy Vietnamese Pho menu. We discovered a laid back yet buzzy restaurant, brightly coloured decor, a great addition to the ever-evolving restaurant scene in the vicinity of the market.
Founded by Chau Tran – who is Vietnamese by origin – Delicious Pho will offer authentic Pho at the core of its menu. Centred on a homemade broth where the flavour has developed over 12 hours, rice noodles and protein are then added along with a side of fresh herbs beansprouts, lime and chilli.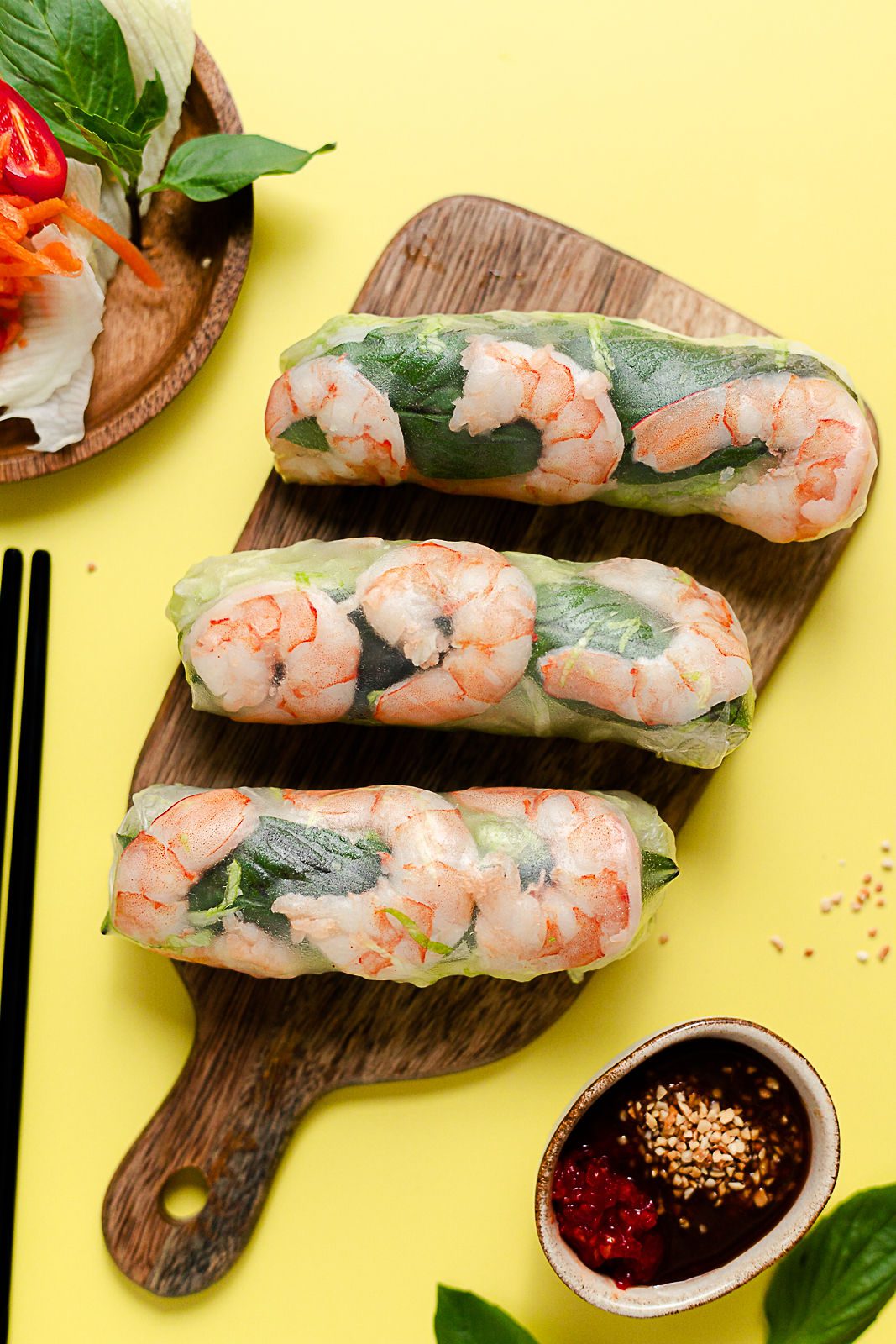 On the Delicious Pho menu, protein options are divided into 'The Simple' where one protein is added and ranges from ten combinations including beef, chicken, prawn, veggie and tofu.  'The Regular' is centred on just beef protein and includes six combinations of beef cuts such as sliced steak, flank and tendon, or sliced steak and tripe. And finally, The Pho Master which comes in three beef combinations of varying cuts and can also be supersized.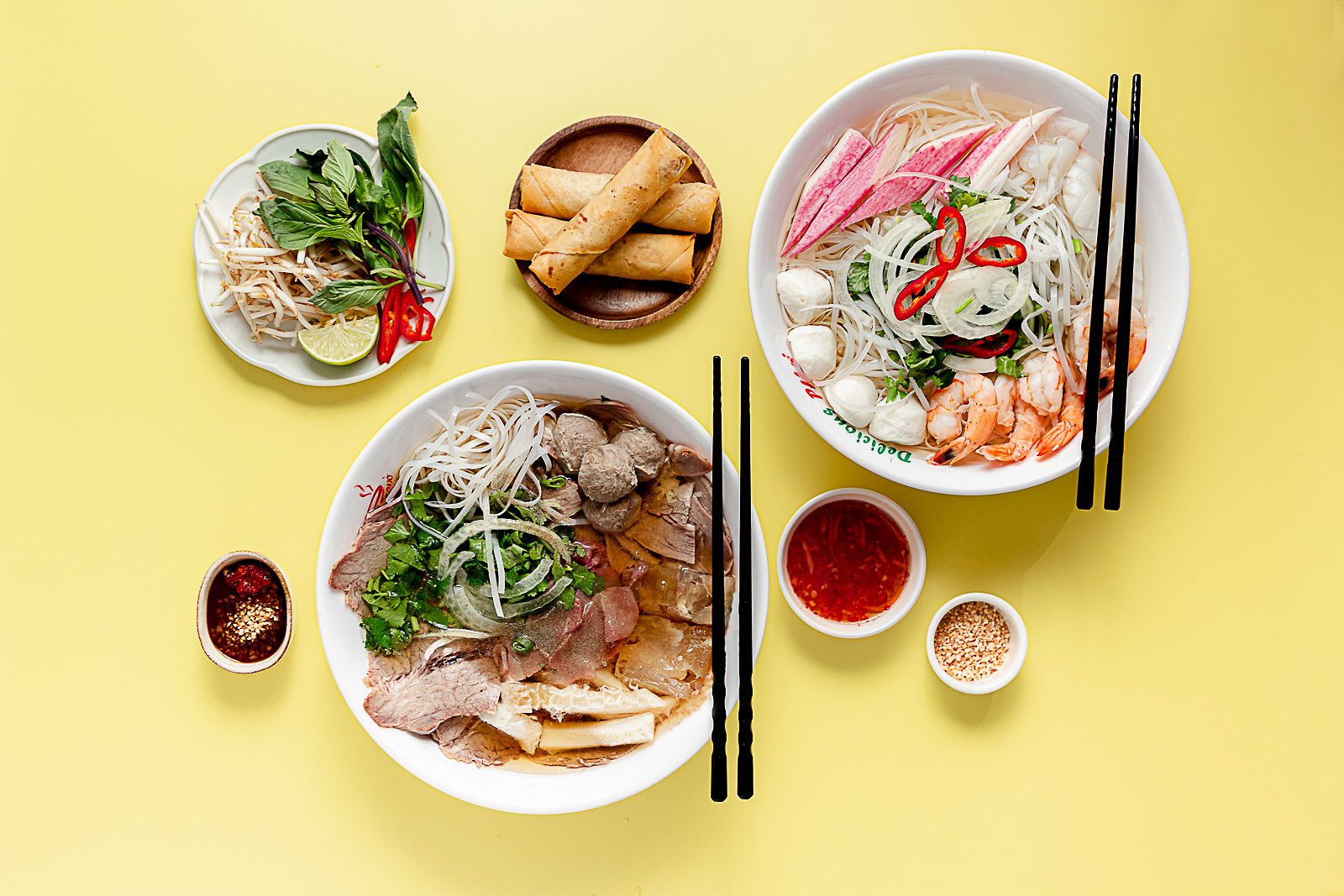 Supporting the core Delicious Pho menu is a variety of starters including zingy salads, chicken wings and summer rolls, as well as sharing platters – a medley of all the various starters. Curries, Rice and Noodles in multiple forms also feature, and include classic fried rice and stir fry's through to vermicelli bowls and rice plates.
Chau has already gained a reputation for Delicious Pho in Canada, where she emigrated to in 1992 and worked as a chef in numerous Vietnamese restaurants before embarking on her own solo venture. Over the decades, her passion for cooking has grown exponentially, and after many years in the hospitality industry, she found she had a natural talent for Vietnamese cooking and flavours. 
Having opened her first restaurant in 2003, a 120-cover restaurant, which became an instant success, today, she oversees 12 restaurants throughout Canada and is striving for the same track record when she opens her first UK branch this February. 
In keeping with Lunar New Year celebrations and to celebrate their opening, Delicious Pho will be giving out lucky red envelopes complete with rewards, prizes and discounts. Be it a free bowl of Delicious Pho, free starter, 50% off your meal, a free drink or free desert, there will be rewards for everyone who visits. And to add to the celebrations the store will be decorated in celebratory style with staff in traditional dresses and even a dragon dance ….
The service was impeccable. The waiting staff were friendly, helpful and attentive but gave us enough space to enjoy our meal in peace.
Bringing an authentic taste of Vietnam to the streets of Shoreditch, Delicious Pho's UK journey will officially begin on February 1st. Heralding the start of an exciting voyage for this thriving restaurant group, it looks set for Pho-nominal success.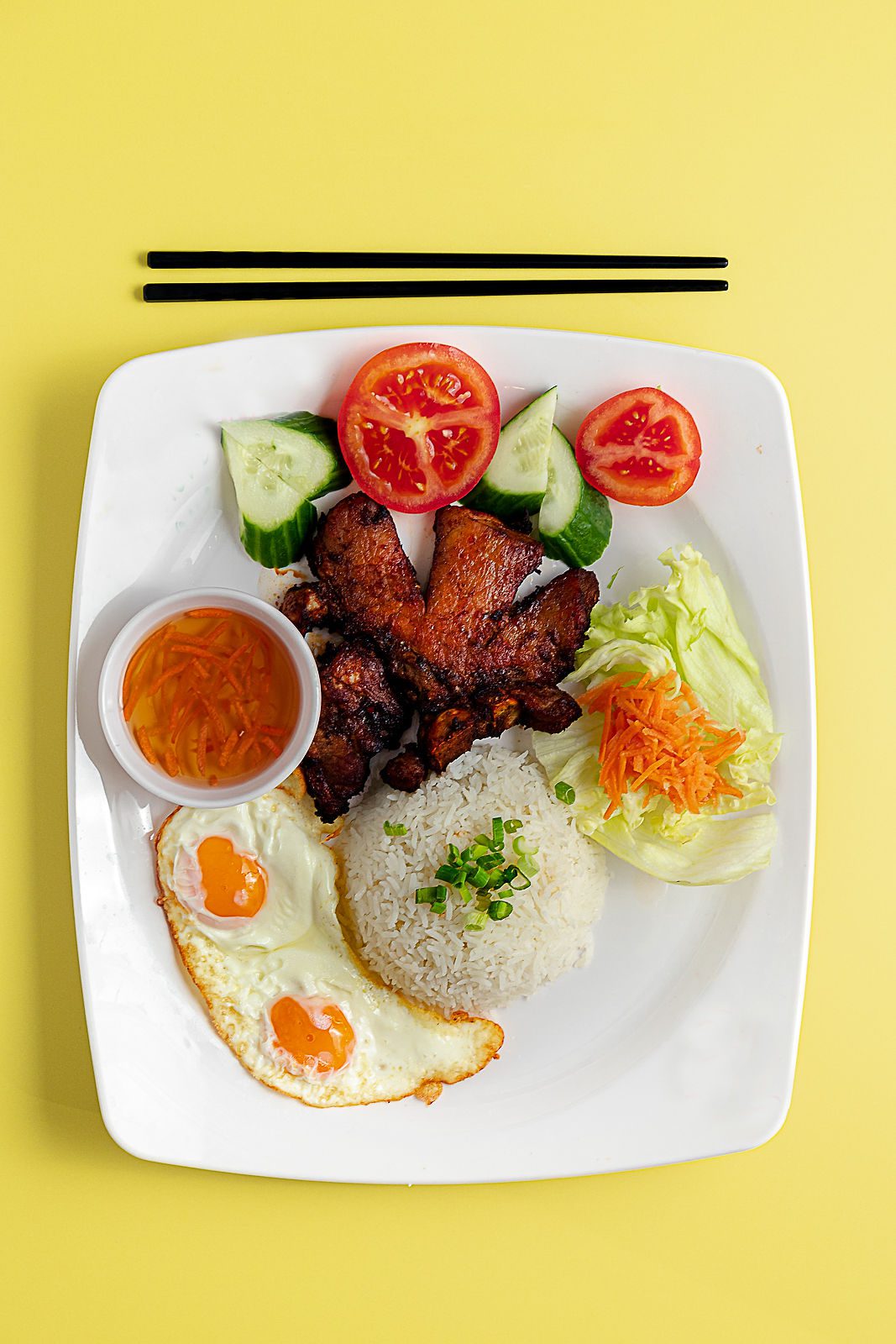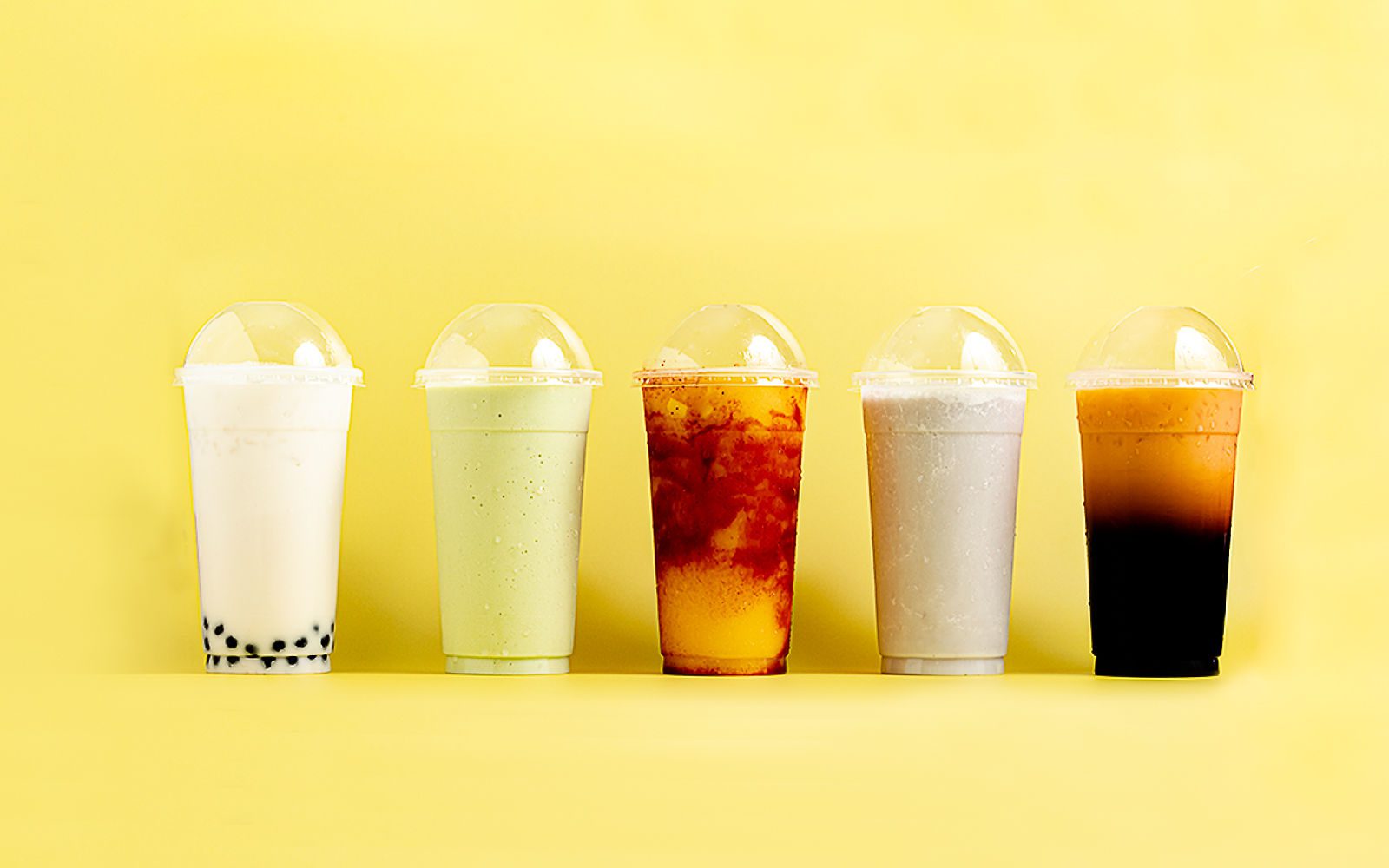 3-6 Steward Street, Spitalfields, E1 6FQ
http://www.deliciouspho.co.uk/
https://www.instagram.com/deliciousphouk/