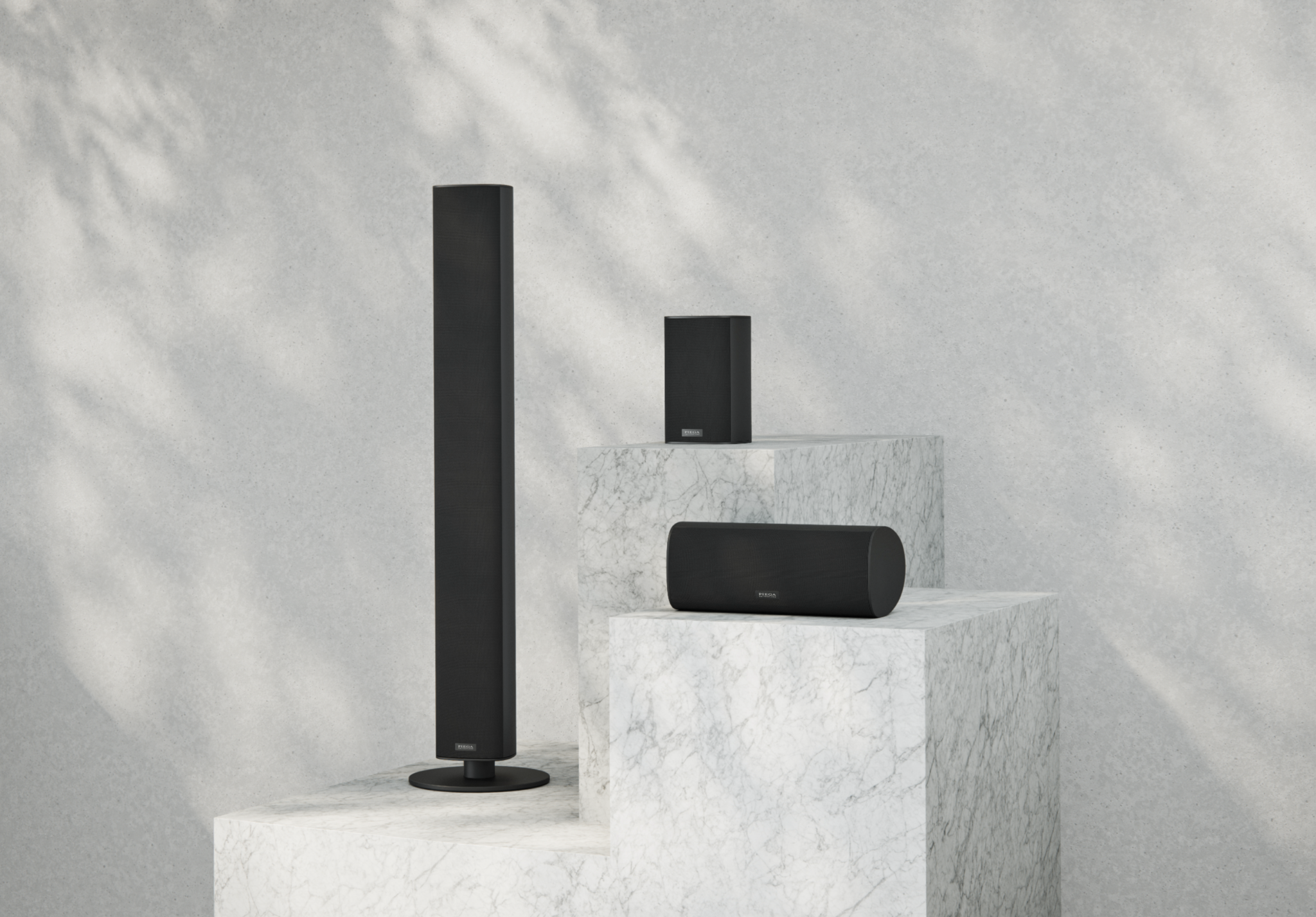 PIEGA ACE WIRELESS SERIES NOW WITH AIRPLAY 2
Following the successful launch of PIEGA's first all-in-one hi-fi system, Ace Wireless now adds Apple AirPlay 2 to its features.
PIEGA, the Swiss loudspeaker manufacturer based on the shores of Lake Zurich, had set itself the task of perfecting the wireless listening experience – without compromise. The Ace Wireless series is PIEGA's entry-level wireless loudspeaker line, offering built-in streaming clients and easy TV integration with PIEGA's outstanding sound quality.
Ace Wireless speakers now support AirPlay 2. The long-awaited function allowing Apple users to play their favourite music directly via an iOS device and use multi-room streaming now completes the Ace Wireless list of premium streaming clients.
Existing owners of Ace Wireless will also benefit from this exciting new feature as all Tx variants will be enabled for Apple AirPlay 2. An over-the-air update automatically brings the latest firmware to the speaker, provided a WiFi connection is available. PIEGA not only delivers timeless design and premium sound performance but also offers customers extended functions and continuous improvements after purchase.
THE ACE WIRELESS SERIES
This innovative series includes the Ace 50 Wireless floorstanding speakers and the surprisingly largesounding yet compact Ace 30 Wireless bookshelf speakers. Common to both models is a comprehensive list of built-in streaming platforms including Apple AirPlay 2, Google Chromecast, Spotify Connect (incl. Spotify HiFi), Bluetooth and integration with leading music management system, Roon. HDMI eARC allows easy connection with a TV and via WiSA you can enjoy home cinema with up to 7.1 channel surround sound. The Ace Center Wireless and the Sub Medium make the perfect partners to ACE 30 Wireless and Ace 50 Wireless for home cinema systems.
PIEGA's Ace Wireless speakers are very simple to install, creating a high-performance all-in-one hi-fi system that can be conveniently controlled via smartphone, tablet or TV remote control.
A stereo Ace Wireless system consists of a Tx and an Rx speaker. The Tx (= transmitter) speaker sends the music in lossless high-definition quality wirelessly to one (or more) Rx (= receiver) speakers. A multichannel system consists of only Rx speakers as the transmission function is taken over by a WiSAcapable TV or a WiSA hub. PIEGA dealers will put together the ideal combination of Ace Wireless speakers for each customer.
Despite its compact size, the PIEGA Ace 30 Wireless surprises with large-scale performance. The combination of a 120 mm bass-midrange driver, PIEGA AMT tweeter, digital signal processing (DSP) and powerful 100-watt amplifier delivers amazingly powerful bass and a balanced, detailed sound.
Even more impressive are the elegant and slim Ace 50 Wireless floorstanding speakers. These are designed as a classic 3-way loudspeaker system. In addition to the AMT tweeter and 120 mm midrange driver integrated into a separate cabinet chamber, four 120 mm MDS woofers are available to deliver exceptional bass depth and power. DSP ensures optimal sound tuning, while potent 200-watt amplifiers dynamically stage any music or cinematic content.
The elegant aluminium housings impress with their modern, sandblasted surface and are available in silver, black and white. The PIEGA Ace Wireless series' iconic elliptical shape and sophisticated beauty are the work of designer Stephan Hürlemann.
PIEGA SA PIEGA was founded in 1986 in Horgen on Lake Zurich by Leo Greiner and Kurt D. Scheuch and is already in its second generation. For over 35 years, the company has been meticulously handcrafting loudspeakers that aim to reproduce music in customer homes clearly and faithfully. With the development of the LDR tweeter ribbon and the coaxial ribbon system as well as the use of seamless aluminum housings, the Swiss company has achieved a quantum leap in loudspeaker development. The timelessly simple design comes from the pen of Swiss designer Stephan Hürlemann.