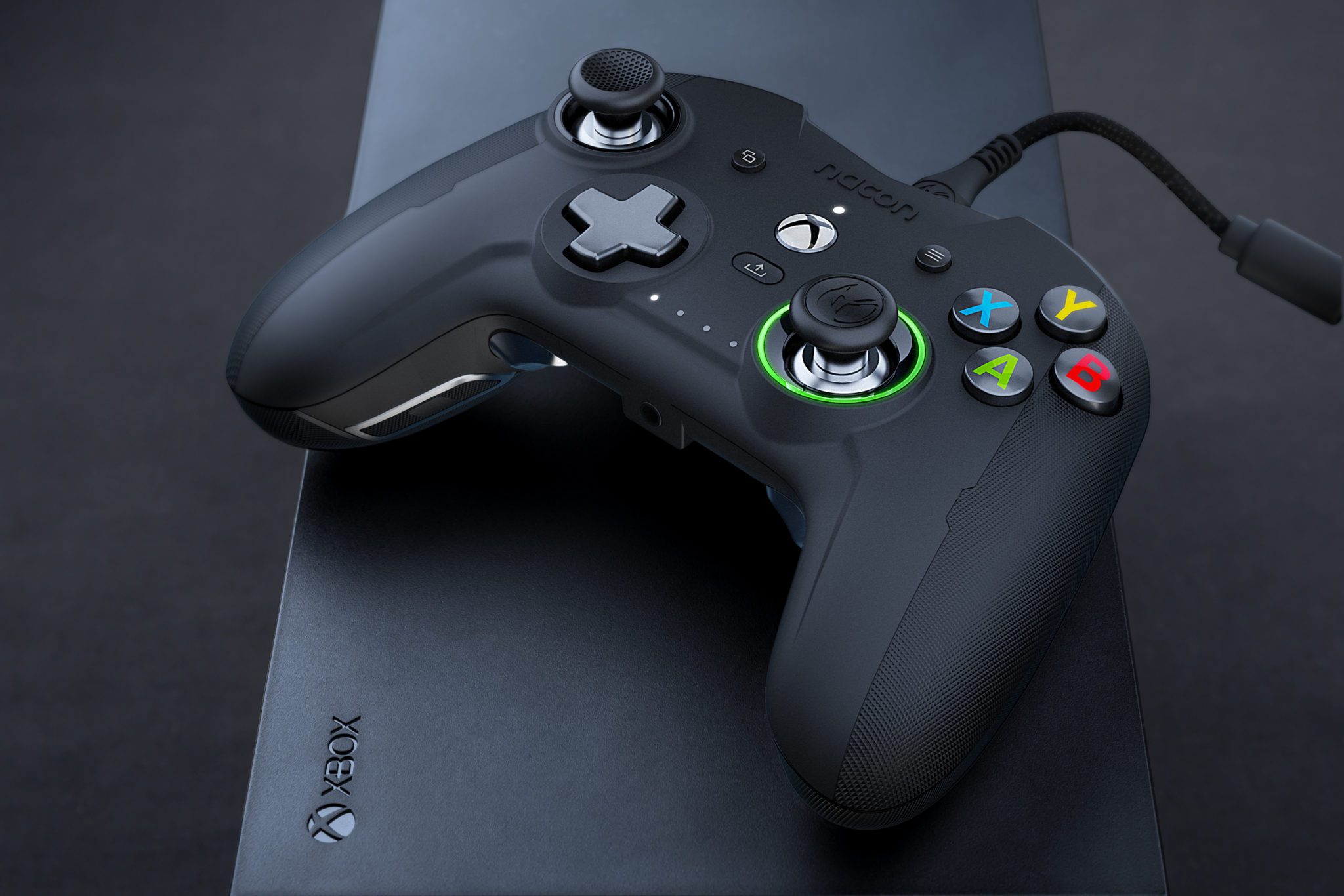 Revolution X Pro Controller
NACON is pleased to announce that the Revolution X Pro Controller, official wired controller made for competitive gaming on Xbox, will arrive October 13th in Europe. It is available for pre-order now, at a recommended retail price of £99.99.
With a reputation for creating controllers of superb quality, NACON has drawn on both its own expertise, and its community's feedback to create the Revolution X, designed for competitive gaming on Xbox Series X|S, Xbox One and Windows PC. After extensive development in collaboration with Microsoft, the Revolution X will be NACON's first eSports controller for new-gen, offering new featuresand pushing the limits of customisation with an extensive dedicated App.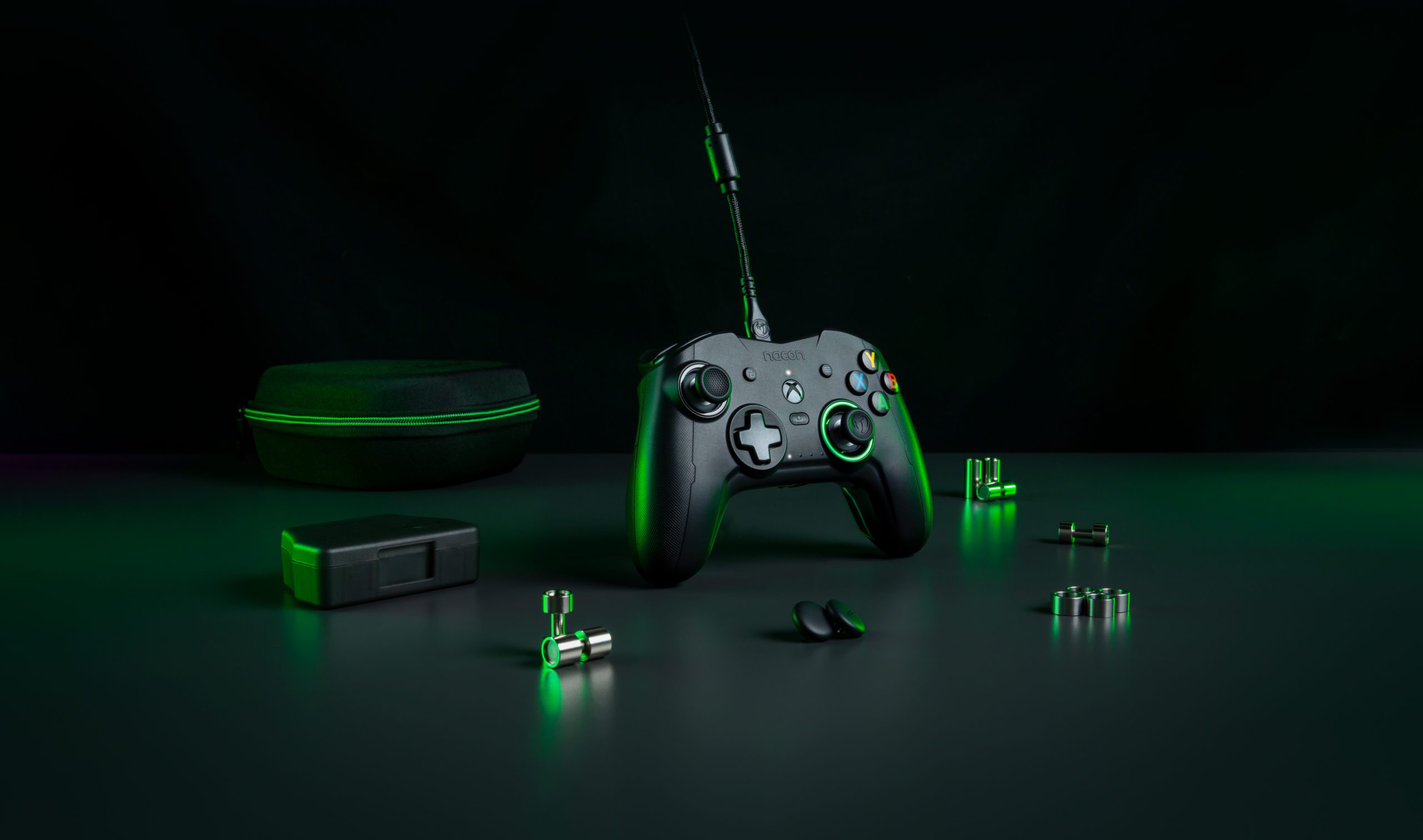 Fool-proof ergonomics
The Revolution X Pro Controller's design provides comfort and responsiveness to even the most competitive gamers. Its robust structure sports all the functionalities of an Xbox controller, such as the new Share button, haptic feedback triggers and a headphone jack optimized for vocal chat. At the core of NACON's expertise, both sticks of the Revolution X stand out for their ability to adjust amplitude on the fly, thanks to a range of interchangeable shafts. Several concave and convex thumbsticks are also included to fit all types of gameplays.
At the back of the controller, 4 shortcut buttons with optimized ergonomics give a competitive advantage in-game, while the textured grip on the handles offers perfect stability  even after long use. Two compartments concealed in the hand grips of the controller allows tailored ergonomics thanks to the inclusion of additional removable weights. The Revolution X Pro Controller, all its accessories and its 3m-long detachable cable (USB-C) can be easily stored and carried thanks to the included case.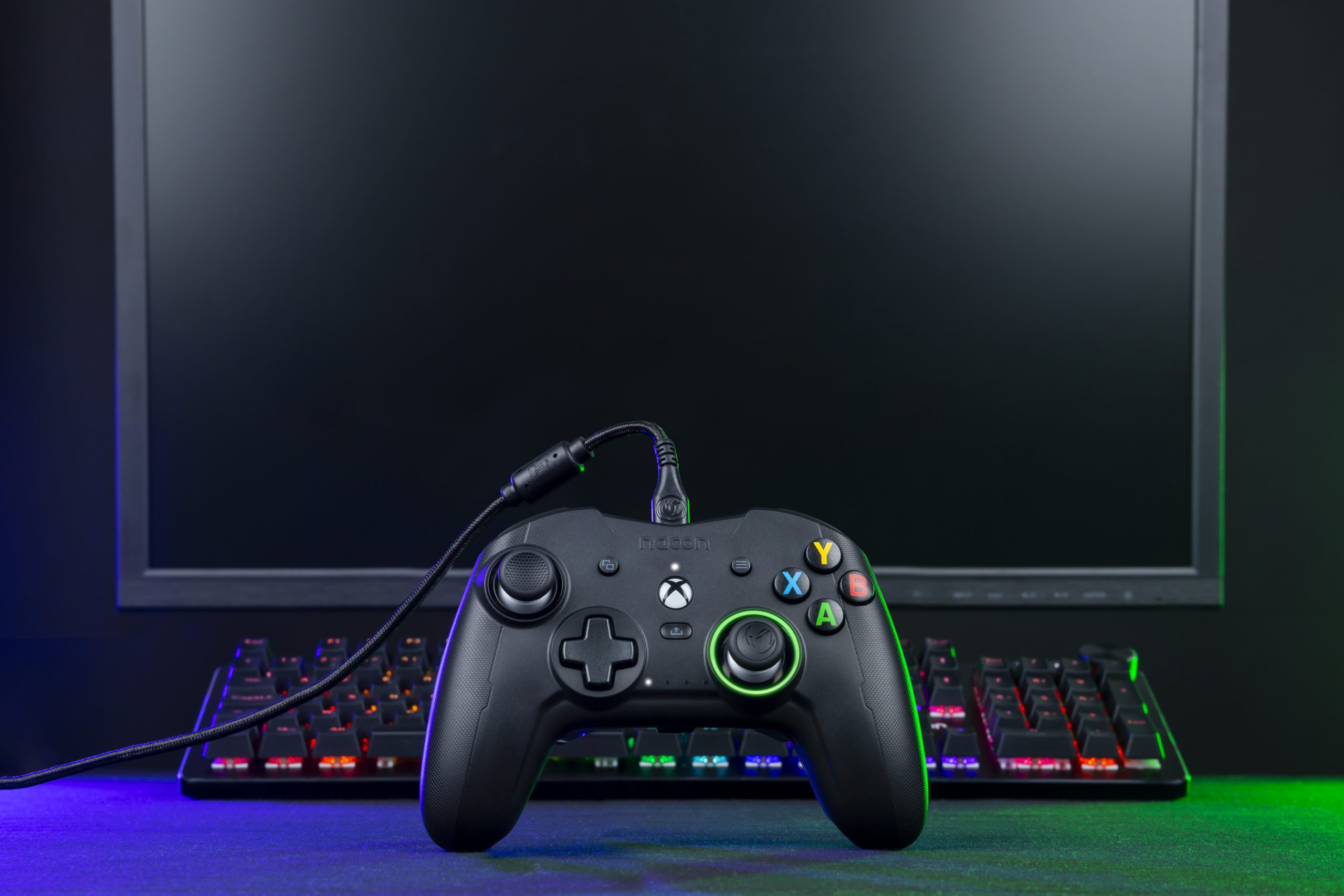 Revolution X App – Control your way
Available directly from the Microsoft Store for Xbox or Windows PC, the Revolution X's dedicated App unveils the controller's full potential. Through a comprehensive and user-friendly interface, players can access many customisation options to create their advanced game profiles, including adjustment options for: full button mapping, shortcut assignment, response curve and dead zone for both sticks, trigger sensitivity, inversion of the stick's axis, 4 or 8-way D-pads, settings of the 4 vibration motors or even light effects of the right stick. Set each of the parameters directly, or opt for the different presets suggested by NACON to suit your game type. Up to 4 profiles can be stored in the Revolution X Pro Controller's internal memory.
 
Dolby Atmos for Headphones – Experience multidimensional audio precision
For total immersion in your favourite universes, NACON teamed up with Dolby Atmos to allow every  Revolution X user to benefit from  Dolby Atmos for Headphones technology. Simply plug the Revolution X to your Xbox Series X|S, Xbox One or PC to activate the power of Dolby Atmos spatial sound with any wired or wireless stereo headset (installation of the Dolby Atmos App required).
In addition to Dolby Atmos for Headphones, the Revolution X App includes complementary audio settings to adapt the equalizer to your game, set the audio gain of the microphone, as well as activate noise cancellation for chat.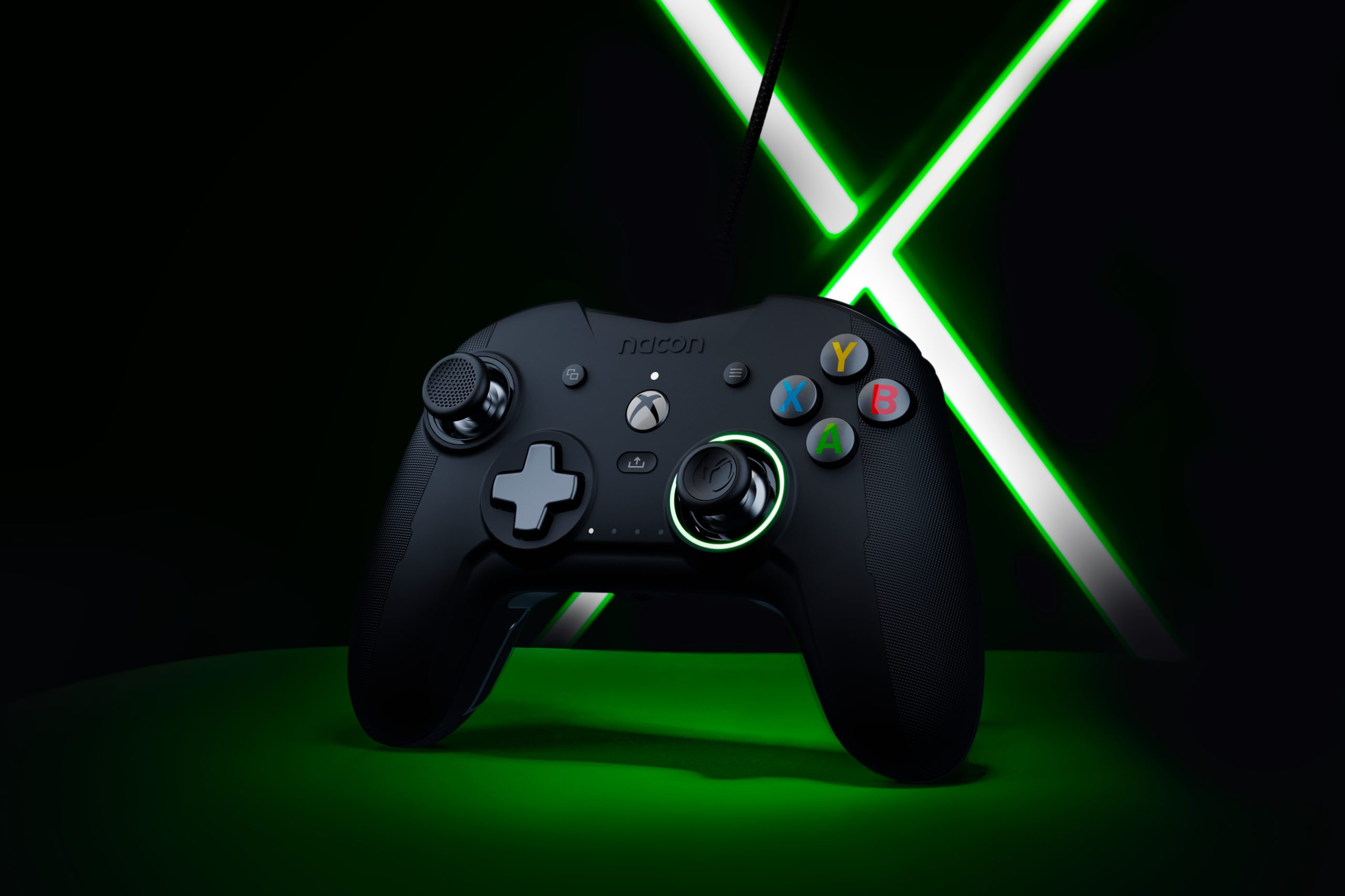 Revolution X Pro Controller main features:
Designed for Xbox: Officially licensed wired controller for Xbox Series X|S, Xbox One and Windows 10 PC.
Enter the arena: Unveil your potential with the Revolution X professional ergonomic and patented sticks, offering an adaptable level of precision for all types of games.
Optimized comfort: Choose between concave or convex heads for each stick, and use the different shafts to change their sensitivity on the fly. Both handles include concealed weight compartments for a tailor-made gaming experience.
Revolution X App: Available on Microsoft Store for Xbox and Windows 10 PC. Create and store up to 4 game profiles in the controller to fit every type of game.
Dolby Atmos® for Headphones: Unleash the power of Dolby Atmos® on your game. Download the Dolby Atmos® App, plug your headphone into your controller and make audio precision your competitive edge.
Pre-order the Revolution X Pro Controller and access exclusive bonuses:
https://www.nacongaming.com/en-GB/revolution-x-pro-controller