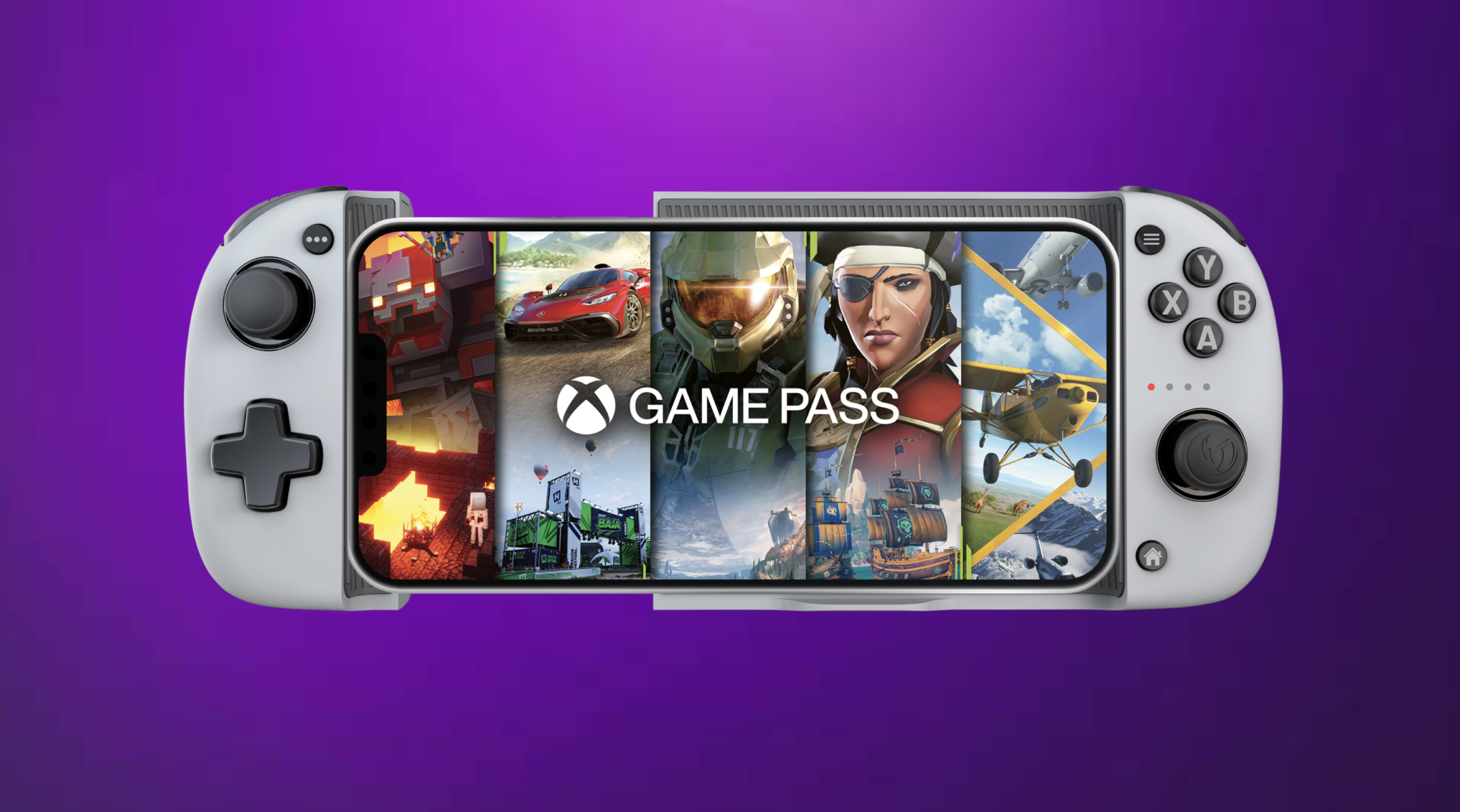 NACON – Made For iPhone MG-X controller 
NACON ANNOUNCES LAUNCH OF MG-X MADE FOR iPHONE® CONTROLLER
The premium gaming accessories designer NACON is pleased to announce the launch of its new MG-X Made For iPhone® controller. The officially licensed Xbox MG-X Made For iPhone® cloud-gaming controller is the ideal accessory for subscribers of Xbox Game Pass Ultimate™.
Like the MG-X, which critics have praised since its release in September 2021, the MG-X Made For iPhone® provides gamers with all the classic controls of a controller while playing mobile games. And like the MG-X Pro Made for iPhone® released in December 2022, it is compatible with a wide range of iPhone® models, from the 6S to the latest, thanks to its adjustable holder and Bluetooth® connectivity. The controller connects easily to an iPhone® in mere seconds and lets you play all games available on Xbox Game Pass Ultimate™.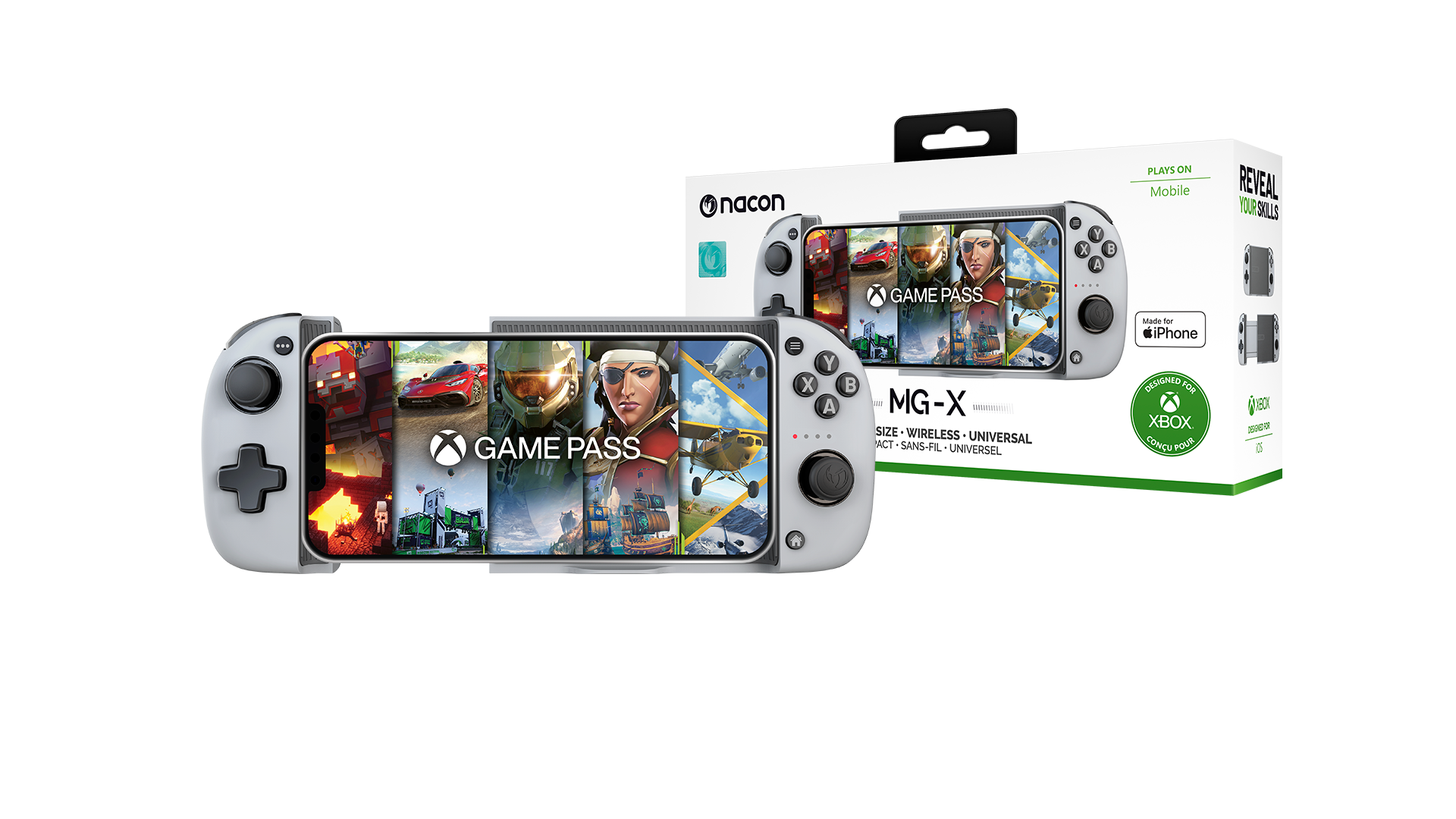 NACON MG-X features:
• The Xbox experience wherever you are: designed for Xbox and Made For iPhone® – ideal for playing Xbox Game Pass Ultimate™ games and other compatible games in the Apple Store
• Pocket-sized controller: compact and durable, the MG-X Made For iPhone® is ideal for gamers on the go. Its textured surface guarantees maximum comfort
• Fully secure: the adjustable holder holds iPhones® securely and ensures maximum stability
• Wireless connection: easy to pair an iPhone® with the MG-X Made For iPhone® via Bluetooth®
• 20 hours battery life: powerful rechargeable battery for long gaming sessions, charges via the included USB-C cable. LED indicator shows the battery level
• Universal compatibility: compatible with all iPhone® models from the 6S to recent models running iOS 14
▪ Xbox Game Pass Ultimate not included.
▪ Battery life will vary according to the game being played.
The MG-X Made For iPhone® is available now for a recommended retail price of €120.