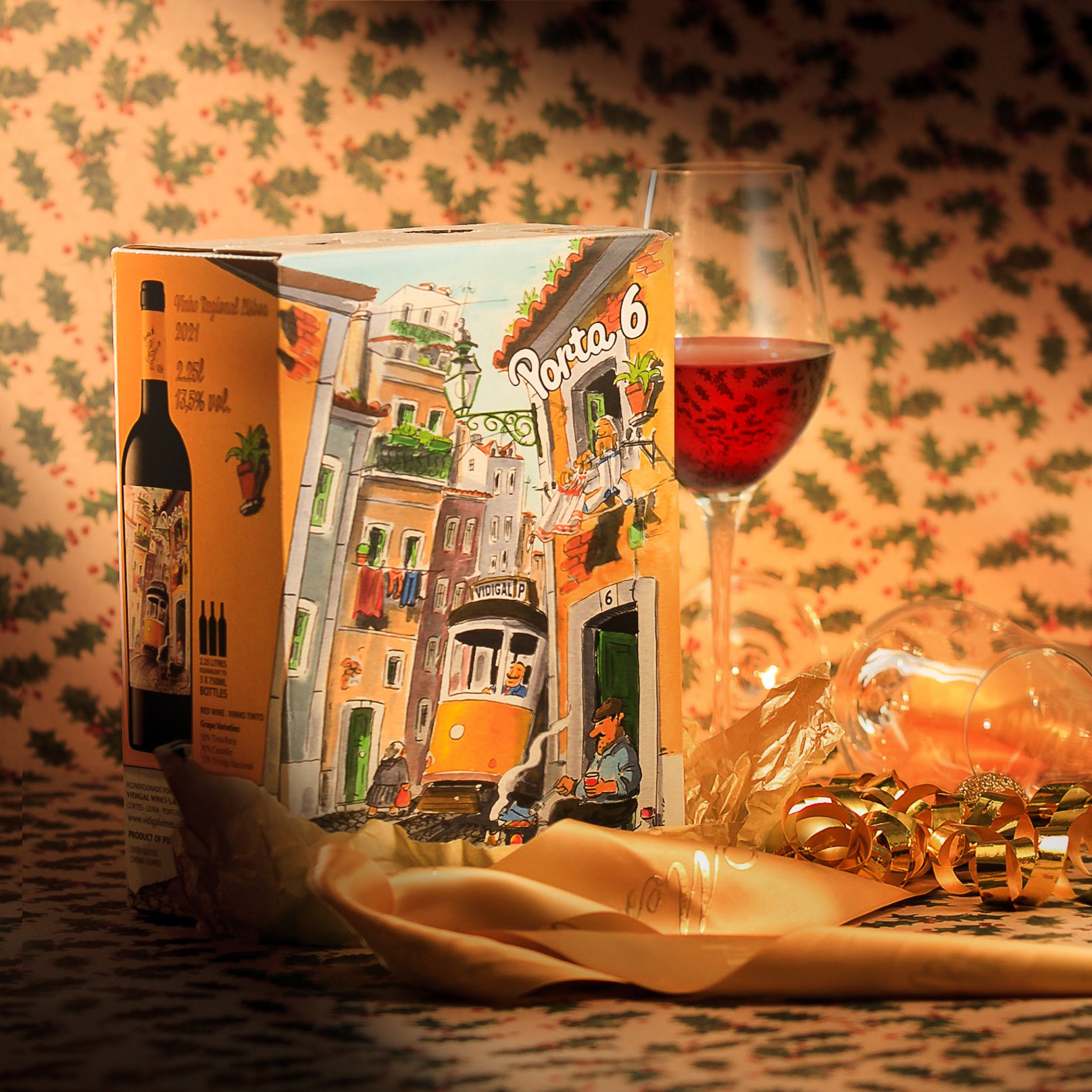 Porta 6
Party Size Red Wine - Porta 6 Bag In Box
Bag in box wines have been growing in popularity over recent months, in part as they are more sustainable than glass bottles, and also because the design of Bag in Box wines has improved over recent years. Many wine brands such as Laylo, BIB Wines and now Porta 6 from Portugal all offer their own beautiful bag in box wine, which make a great addition to Christmas drinks tables. 
Here are five reasons to switch your Christmas bottles to bag in boxes this year:
1) Easier to transport to drinks parties 
2) Vacuum taps on most boxed options don't let any extra oxygen in, meaning  your wine stays fresher for longer
3) Cardboard packaging is easily recyclable
4) Cardboard is also more sustainable than glass because of the heat required to    make and recycle glass and also less energy is required to transport bag in boxes than heavy glass bottles
5) Lower price point – Porta 6 Red Wine 750ml bottles are £7.50 whereas the bag in box is £19 for 2.25 litres – the equivalent of £6.33 per bottle

The Porta 6 Red Wine Bag in Box has a unique label which features a painting showcasing a slice of Lisbon life: a sun soaked, relaxed scene with one of the city's famous yellow trams. Street artist Hauke Vagt, originally from Germany, settled in Lisbon in the early '90s, where he fell in love with the city and its relaxed lifestyle. He sold his paintings to tourists outside the Castle of St. George, probably never imagining this particular image would find itself on wine shelves in almost every corner of the world.   
Porta 6 Red is a blend of 50% Aragonês, 40% Castelão and 10% Touriga Nacional grapes. Porta 6 Red is complex, with red and wild berries and hints of nuts. It has a soft mouthfeel with a medium finish, making it the perfect pairing for meat, roasts and pastas to name a few. 
Porta 6 Red Bag In Box RRP: £19 for 2.25 litres. ABV: 13.5% Available from: Sainsbury's and Tesco