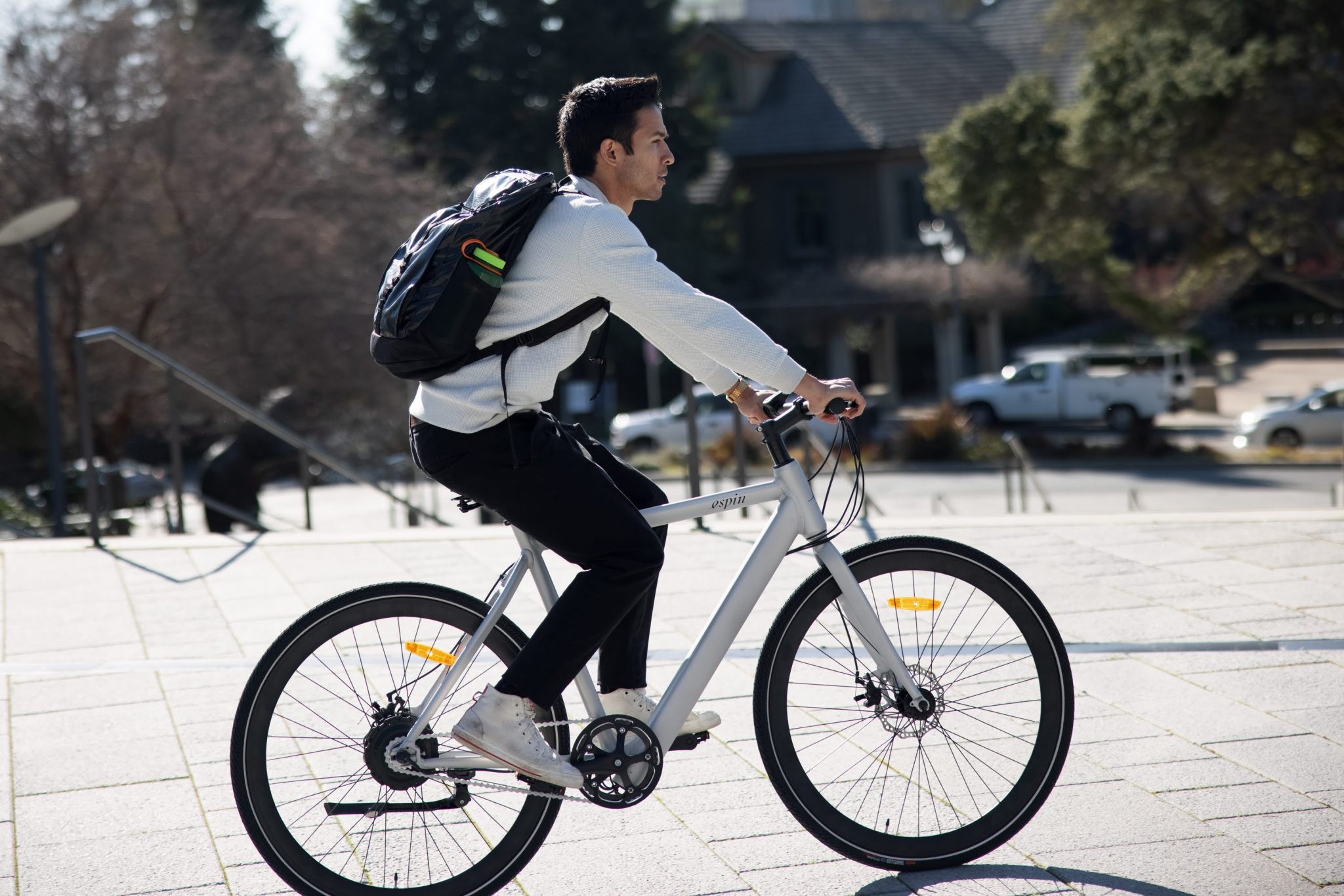 ESPIN AERO ELECTRIC BIKE
The Espin Aero Electric Bike which is sleekness personified and boasts an unparalleled performance out on the open road. Available for the bargain price of $1199 right now, there has never been a better time to get your hands on an electric bike and this stunning steed won't let you down wherever your adventures end up taking you.
The Espin Aero Electric Bike ($1199) will give your daily commutes and cruises a smooth boost and see you travelling around your city in style with one of the coolest looking electric bikes on the market right now. It has been purpose-built for riders who want the simplicity of a single geared bike with the performance of an e- bike and, if that sounds like you, you're in luck because it's available for an extraordinary price right now so make sure you move fast and make this your next mode of urban transportation.
First Class Design & Performance
Billed as the best value single speed electric bike in the market, the Espin Aero is a real head-turner in both the aesthetics and performance departments. It comes equipped with a 350-watt motor that is powerful enough to help you ride up hills so if you're struggling with some aspects of your commute, it will be there to lend a helping hand. It is capable of a range of up to 30 miles on a single charge, and can recharge in less than 3 hours so it will be ready to go again after charging in the office.
The Aero Electric Bike from Espin ($1199) is incredibly low maintenance and they built the frame from lightweight aluminium using an integrated battery design that dramatically reduces the number of parts and maintenance required – music to the ears of anyone who just wants to enjoy the ride and not worrying about the upkeep of their electric bike as much. It allows you to commute freely and conveniently with no gas, no insurance, and no maintenance costs. What's not to like?
It is a sustainable and environmentally friendly way to explore your surroundings and that enhances the appeal of the Aero Electric Bike still further in our opinion here. It has Zoom Mechanical Disc Brakes, Aluminium Alloy Platform Pedals, CST 700 x 38 tires and it will help you save money on transportation and reduce your carbon emissions while getting fresh air and all the exercise you can handle. Ready to dive into an electric bike purchase this Fall? The Espin Aero would be a top pick of ours for sure.