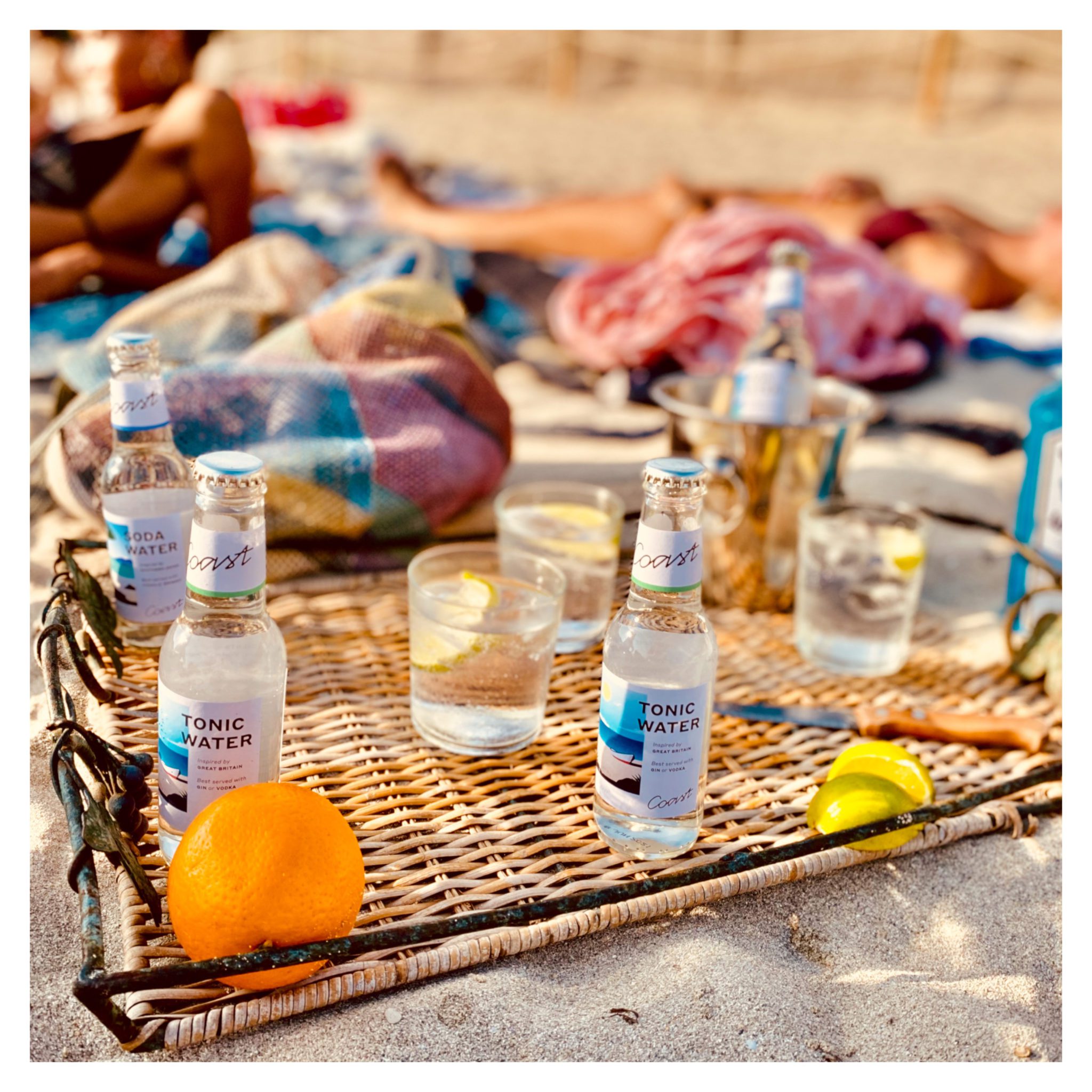 COAST
Flavourful mixers on a mission for healthier coastlines
Introducing COAST British Tonic, White Tea & Yuzu Soda and Maple Soda: the clean-tasting, naturally lower sugar mixers pioneering the drinks mixer market. Not only are they positively impacting the drinks industry, COAST drinks are also striving to maintain and bring awareness to the beautiful UK coastline, with their dedication to supporting the Marine Conservation Society.
Life feels pretty good at the coast, and COAST captures that happy refreshing feeling in every bottle. The range of drinks are finished with a hint of sea salt and a clean, balanced and refreshing flavour profile. Unlike other mixers on the market, COAST has created sophisticated tastes with the use of interesting aromas reminiscent of different coasts, making for a moreish and refreshing drink. Be transported to the coasts of Great Britain, New England and South Japan while sipping either the COAST British Tonic, Maple Soda, or White Tea soda water.   
COAST is a leader of a new generation of mixers – with each drink expertly designed to pair beautifully with a spirit or be delicious on its own. The naturally lower sugar mixers are the perfect addition to rums, gins, vodkas, bourbons and the secret ingredient to instantly make the perfect cocktail. Whether relaxing at home or hosting a cocktail party, or out enjoying the coast, they are excellent for any occasion.
Through their support of the Marine Conservation Society, Coast is actively working to bring awareness to the ecological issues threatening coastlines, and working towards its vision of healthy, abundant, pollution-free coastlines.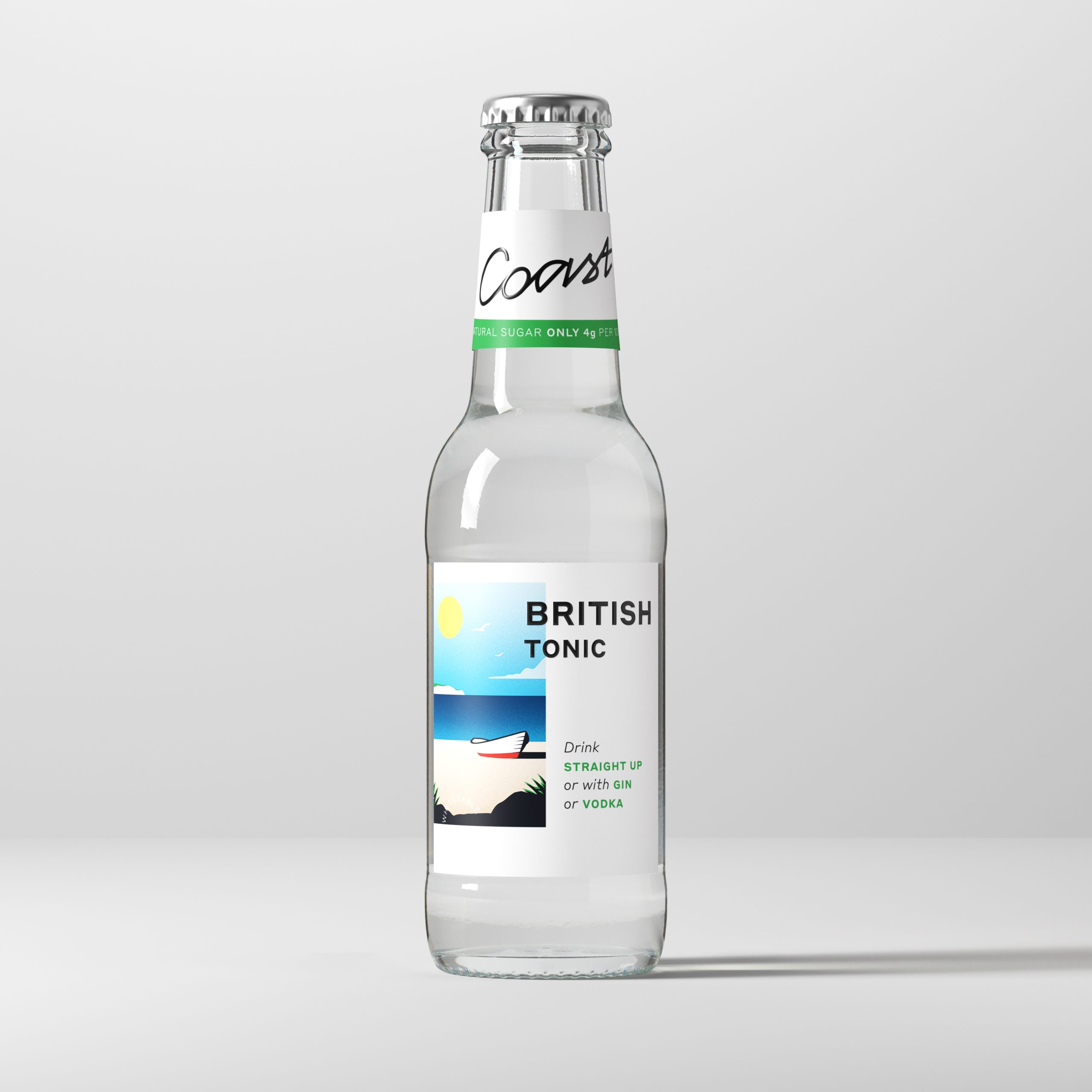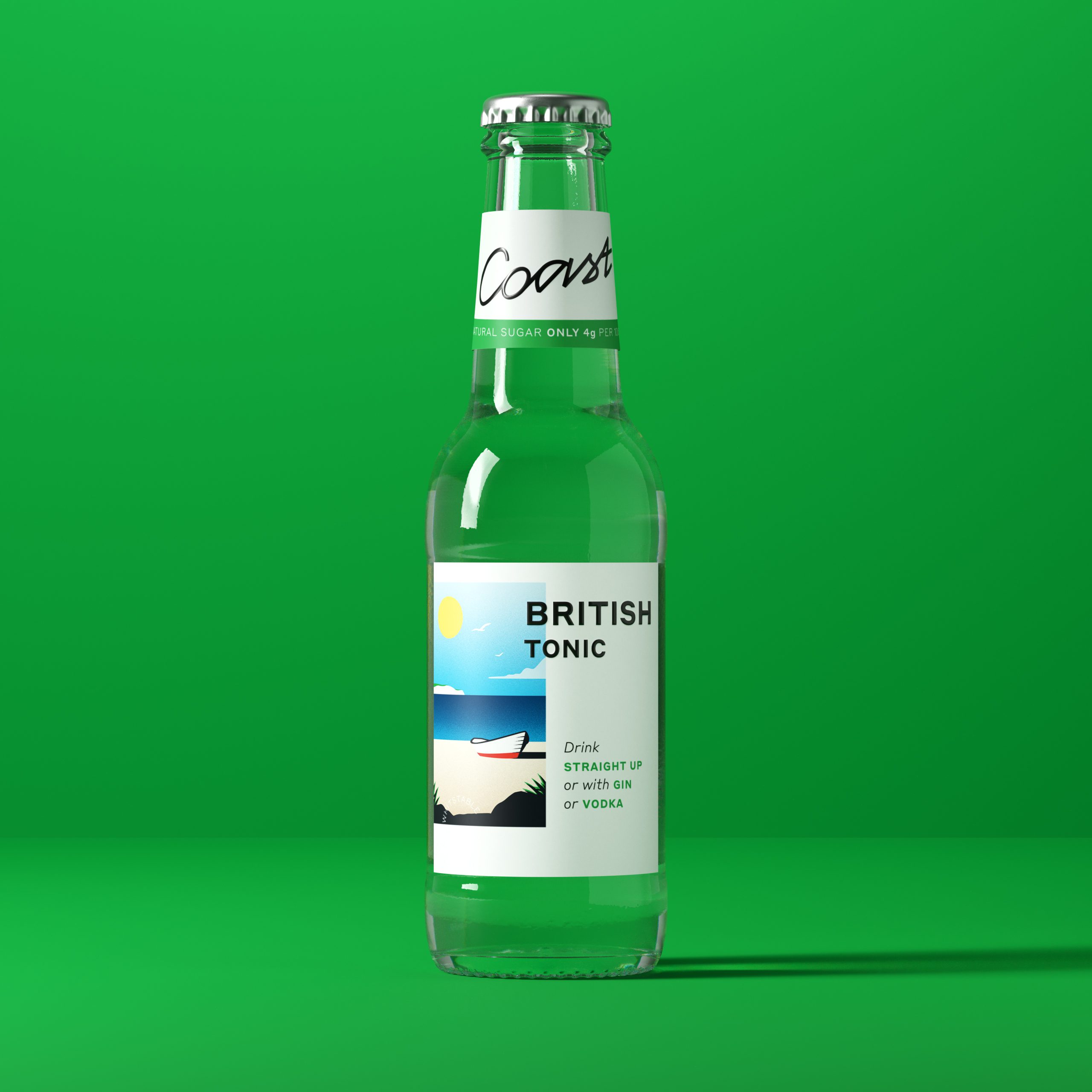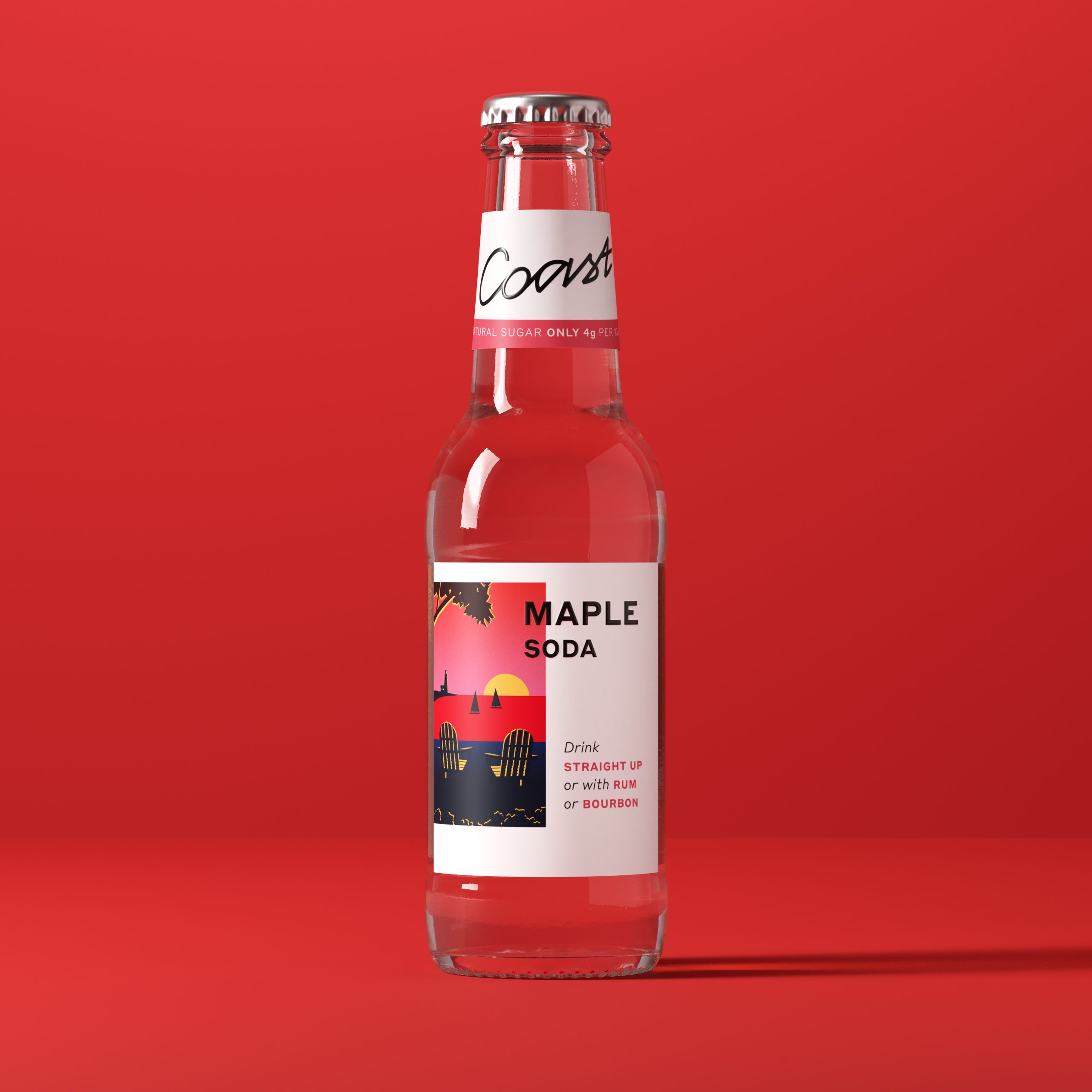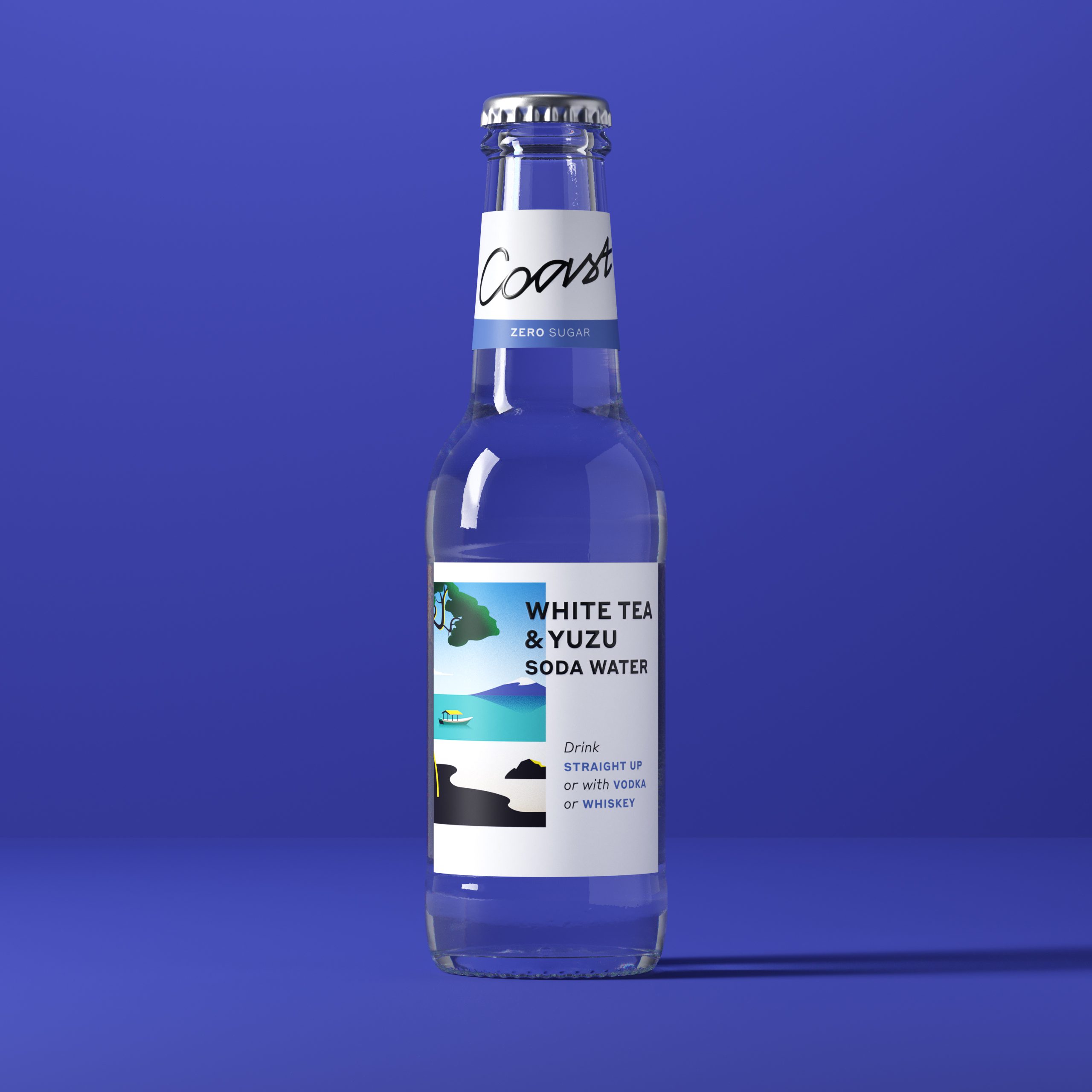 The Range
Tonic Water inspired by Great Britain
Whilst tonic water was originally created as a medicine, most tonic waters haven't evolved since, being highly sweet and bitter. COAST British Tonic is a game-changer, creating a new style of tonic that uses only natural fruit sugars, well below the levels of standard tonics. A touch of not-too-bitter quinine rounds the sea salt minerality and bright acidity. On the nose, evocative perfumes of the Great British coastline – a touch of fresh cut grass, seaside minerality and light citrus.  A pinch of British sea salt is the finishing touch, enhancing the flavours and mouthfeel. Best served with gin, vodka or by itself, once you have tried COAST tonic water you won't want to drink anything else.
Soda Water inspired by Southern Japan
Fresh, subtle, refined. COAST Soda Water has a subtle umami finish owing to natural white tea at its heart. A hint of Japanese pine and zesty yuzu is finished with Japanese sea salt, making an extraordinary version of a soda water paired with the best Japanese or scotch whiskeys or with a super premium vodka. 
Maple Soda inspired by New England
The first of its kind, COAST has created Maple Soda, the perfect mixer that the best-aged rums and American-style whiskeys deserve. Real maple gives a sweetness that is rounded off with dulce de leche and oakwood notes for an unbelievably rich and round flavour experience, that still comes in under 5 grams of sugar. 
Joe McCanta, Founder of Coast, commented: "We started COAST with the aim to solve a simple problem: gin and tonic just tasted too bitter and was too sweet, soda water was not exciting, and there were no perfect mixers for dark spirits. Through COAST, we created a new generation of premium mixers that leave you feeling refreshed, yet wanting more. We're proud that the coast is really at the core of everything we do, from our flavour profiles to our work with the Marine Conservation Society and we hope that every sip of COAST transports drinkers to the coastline."
For a taste of the coastline, visit the Coast webstore to purchase.