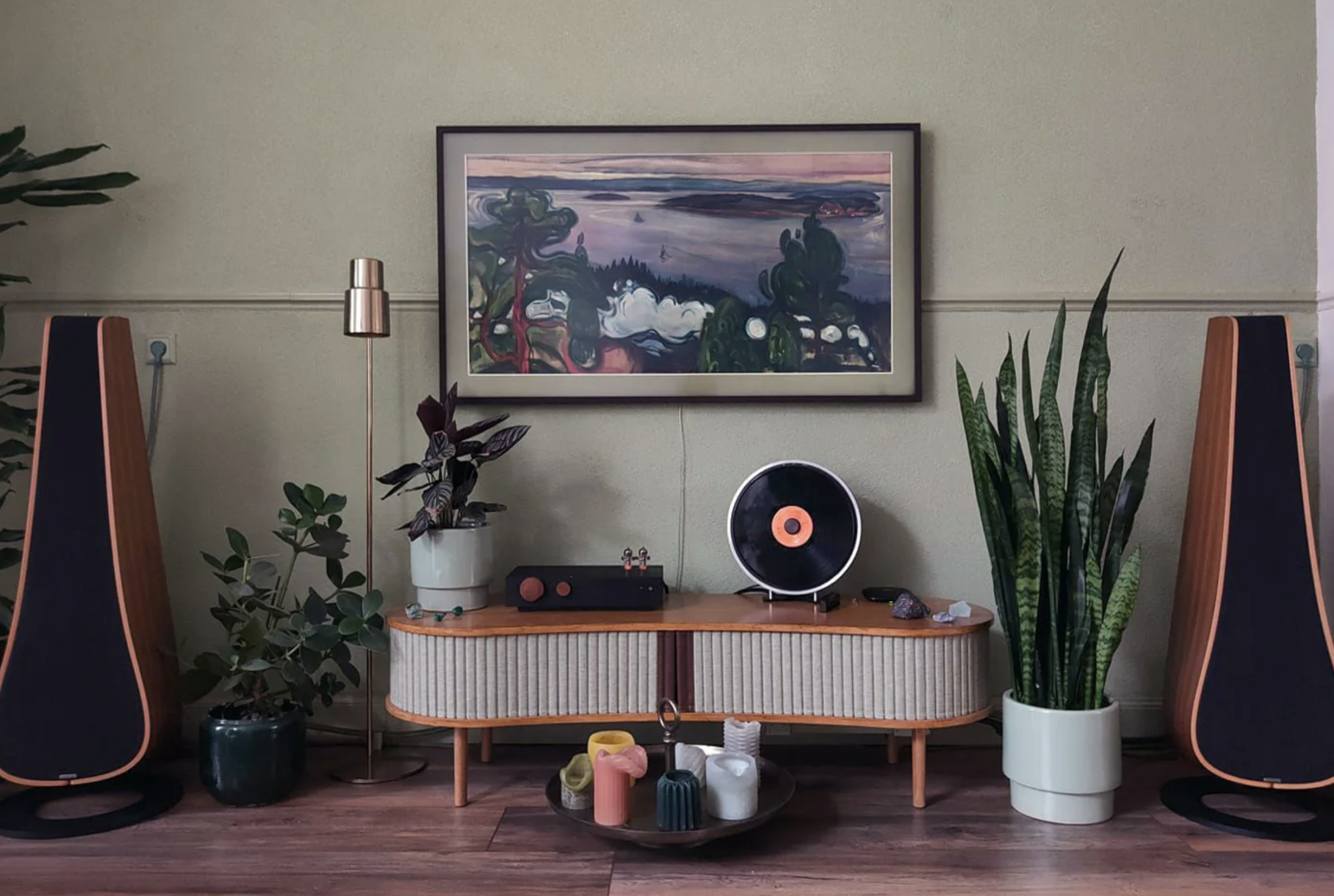 MINIOT BLACK WHEEL TURNTABLE
If you're serious about your vinyl, the guys at Miniot have got just the thing for you. Say hello to the Black Wheel Turntable – probably the coolest way to play your favourite records on the market. This limited edition release is already flying off the shelves and if you want to add a touch of class and understated elegance to your listening pleasure, look no further.
The Miniot Black Wheel Turntable is priced at €3799 and whilst this is a punchy price for a record player, the unique design and unparalleled performance definitely make it worth a punt. It works upright on a stand or can be hung on a wall, or flat on a table depending on the sort of interior design aesthetic you're looking to create – or indeed the space you've got to work with.
The Black Wheel is the very best Wheel that Miniot makes today. It's completely hand-built out of high-grade black materials and brushed metal, and extensively tuned to the highest specification to ensure it doesn't just look great but sounds great too.
Three closed-loop motors and the linear tonearm control all movement where it counts most: at the tip of the stylus. The acclaimed AT Nude Shibata cartridge delivers the built-in audiophile preamp with a precisely controlled signal. The unrivalled stylus tracking and Constant Groove Speed are true turntable innovations, unique to Miniot Wheel.
For the Black Wheel, the delicate cartridge-to-preamp signal path is just eighteen millimetres. The audiophile phono stage built into the linear tonearm ensures a pure RIAA equalised signal straight to your amplifier, headphones, active speakers or wireless setup. The new stand is included with each Black Wheel and its base plate is rectangular and has more mass for improved balance and damping