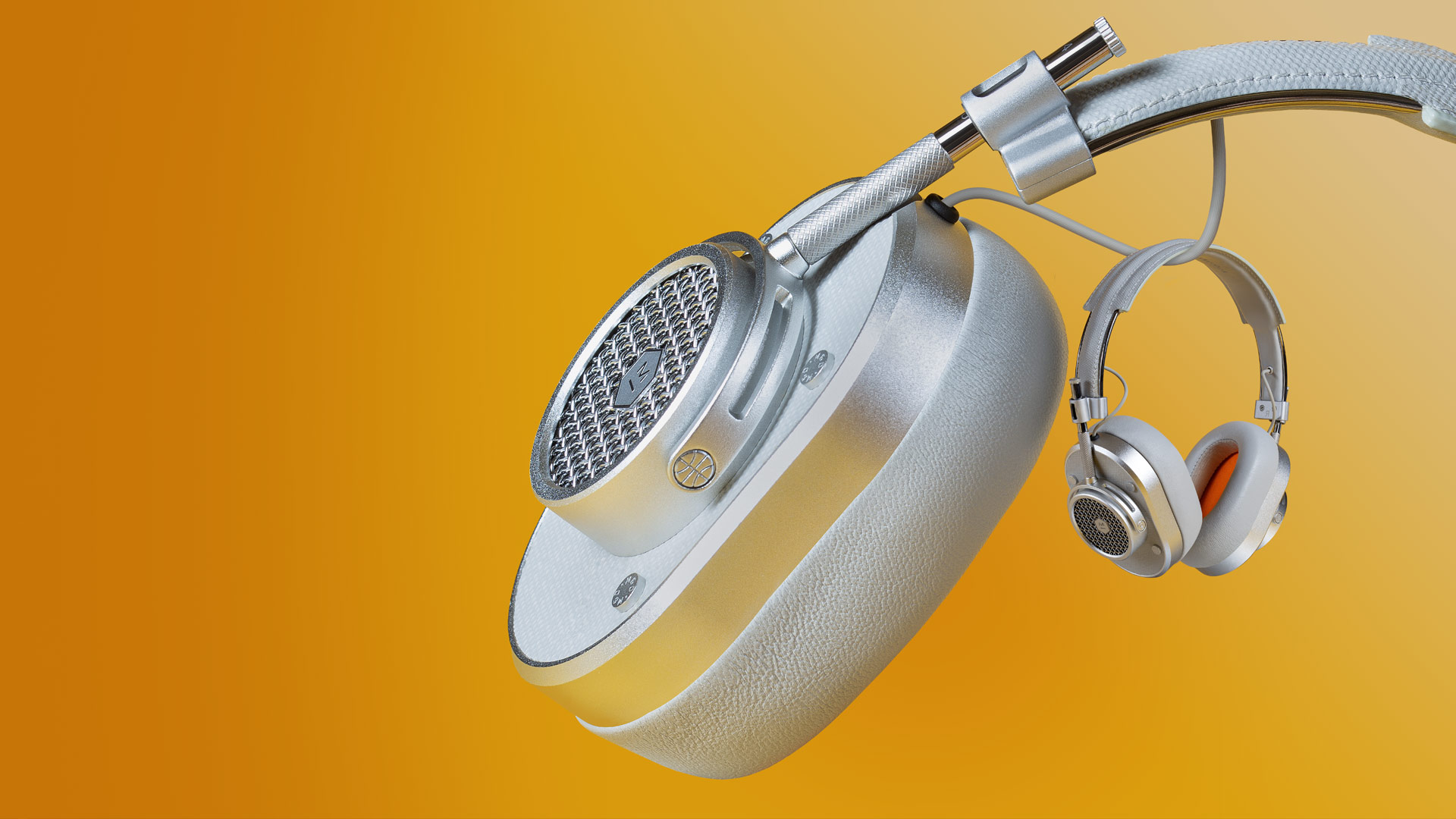 MASTER & DYNAMIC MH40 WIRELESS HEADPHONES
we're pretty big advocates of a vintage aesthetic when it comes to products here and that's why we gravitate towards brands like Master & Dynamic when choosing a new pair of headphones. One of their latest releases – the MH40 Wireless Headphones – admirably illustrates why we're fans and if you're in the market for some audio awesomeness this spring, look no further.
Priced at $399 and available in five, stylish colourways, the Master & Dynamic MH40 Wireless Headphones are a cut above the competition. These headphones are the latest evolution of Master & Dynamic's very first headphones and showcase how far they've come. Boasting the brand's first custom titanium drivers and up to 30 hours of playback, the latest iteration of MH40 stays true to their signature headphones' timeless design with an aluminium body, lambskin leather details, and lightweight and robust coated canvas.
Custom 40mm titanium drivers are responsible for delivering the precise, expansive sound of these devilishly dapper headphones with clearer highs and richer lows so you can hear your favourite playlists in an entirely new manner. Master & Dynamic's signature removable magnetic ear pads are easily replaceable and provide serious sound isolation.
Each pair MH40 Wireless Headphones from Master & Dynamic is crafted from lightweight anodised aluminium and coated canvas to offer just the right amount of durability where you require it, while a lambskin-leather headband and ear pads are so luxuriously comfortable that you won't want to take them off. Bluetooth 5.2 with rapid-pairing technology delivers a reliable connection for a distance of up to 30m/100 ft, while an optional USB-C to USB-C cord allows for hi-res digital audio up to 24-bit/96kHz.