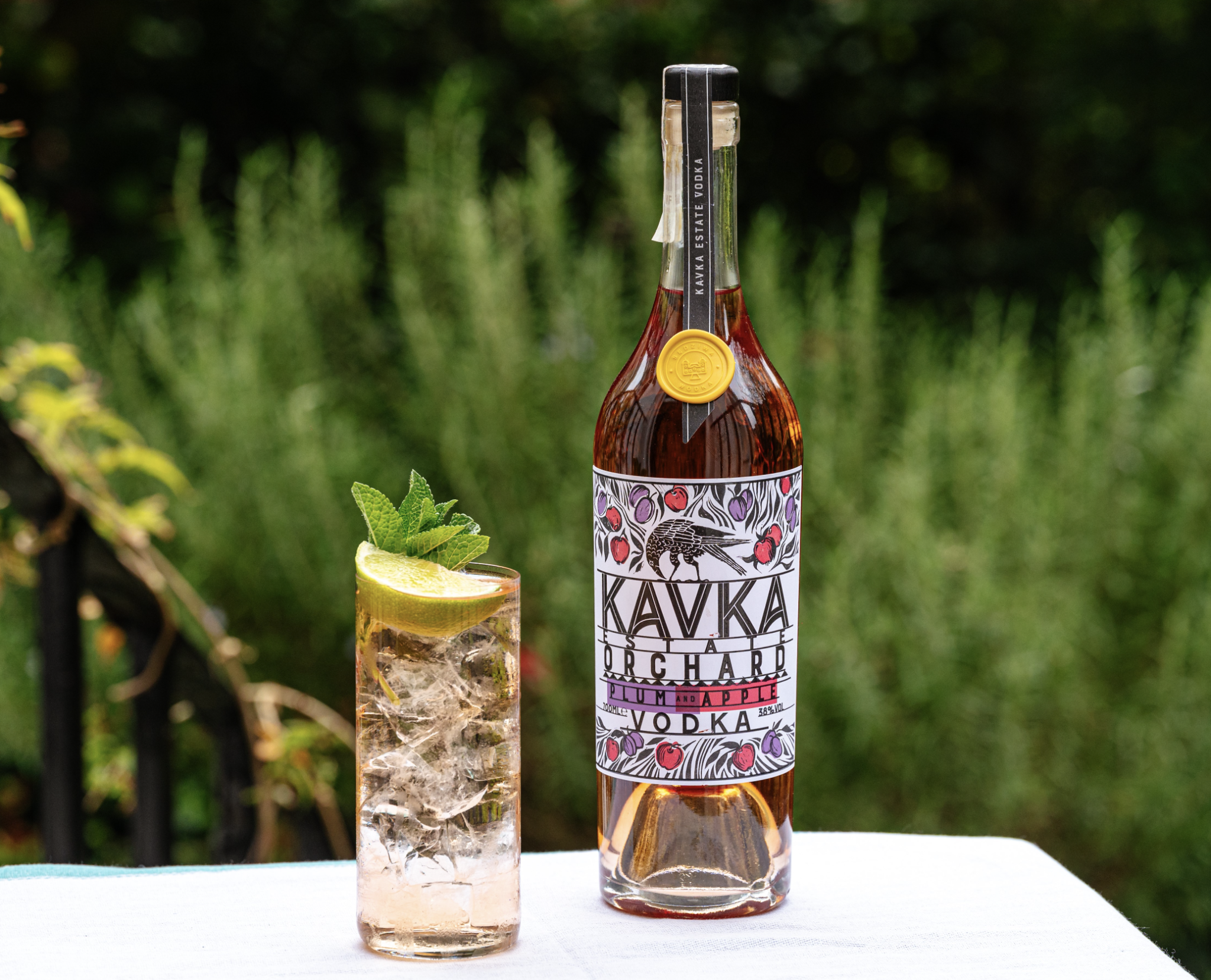 Kavka Vodka Expands its Range with the Launch of Kavka Orchard
Kavka is delighted to announce the launch of Kavka Orchard Plum & Apple Vodka. After the success of their award-winning expressions, Kavka Estate Vodka launched in 2021 and Kavka Tokaji Cask Aged Vodka, launched the following year, Kavka Orchard also draws on the long vodka-making heritage of Poland.
Made with 200 years of distilling tradition, going back to the 19th century when distilleries produced spirits to emphasise taste and individuality, rather than trying to filter them out, Kavka blends fine rye and wheat spirits, adding small quantities of aged pot-stilled fruit spirits.
A naturally sweet and delicate blend of fine grain spirits, plum and apple, sourced and distilled in the ancient Polish town of Sandomierz, this latest expression has a natural sweetness and depth making it perfect to be drunk on its own, in a cocktail or with a refreshing mixer. Ideal for spritzes and summer drinking. 

Kavka Vodka Founder, Jan Woroniecki, owner of renowned Polish restaurant Ognisko in London says, "The passion behind Kavka is to create spirits that are authentically Polish, both in character and in the production methods from the 19th Century that we use. The plum and apple pot still spirits that we make in the ancient market town of Sandomierz form the backbone to all our vodkas and give Kavka its unique depth, smoothness and complexity. These are vodkas born out of the countryside and its traditions and represent the best of Polish craft."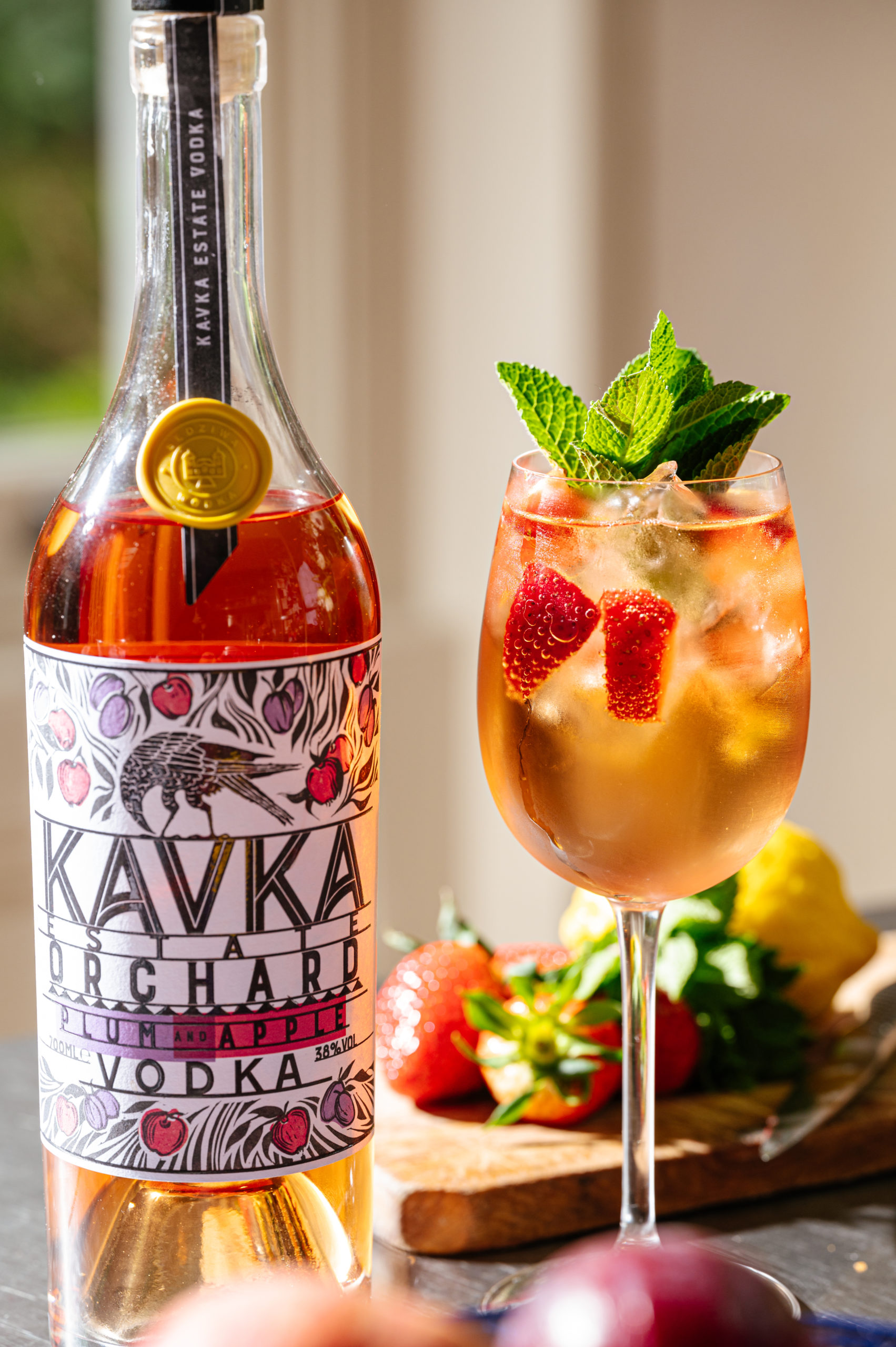 ASTING NOTES

Nose: Fresh fruitiness: fresh, ripe apples, rich plum sweetness, with an underlying layer of rye and grain notes adding range. Retains freshness and range.
 
Palate: Elegant, indulgent mouthfeel. A light richness & an apple freshness with plum notes, followed by a creaminess with grain and rye bread notes. All merging into a finale of luscious, rich-dry flavour.
 
Finish: Fresh fruit balance, with emerging fruit notes of apples and plums.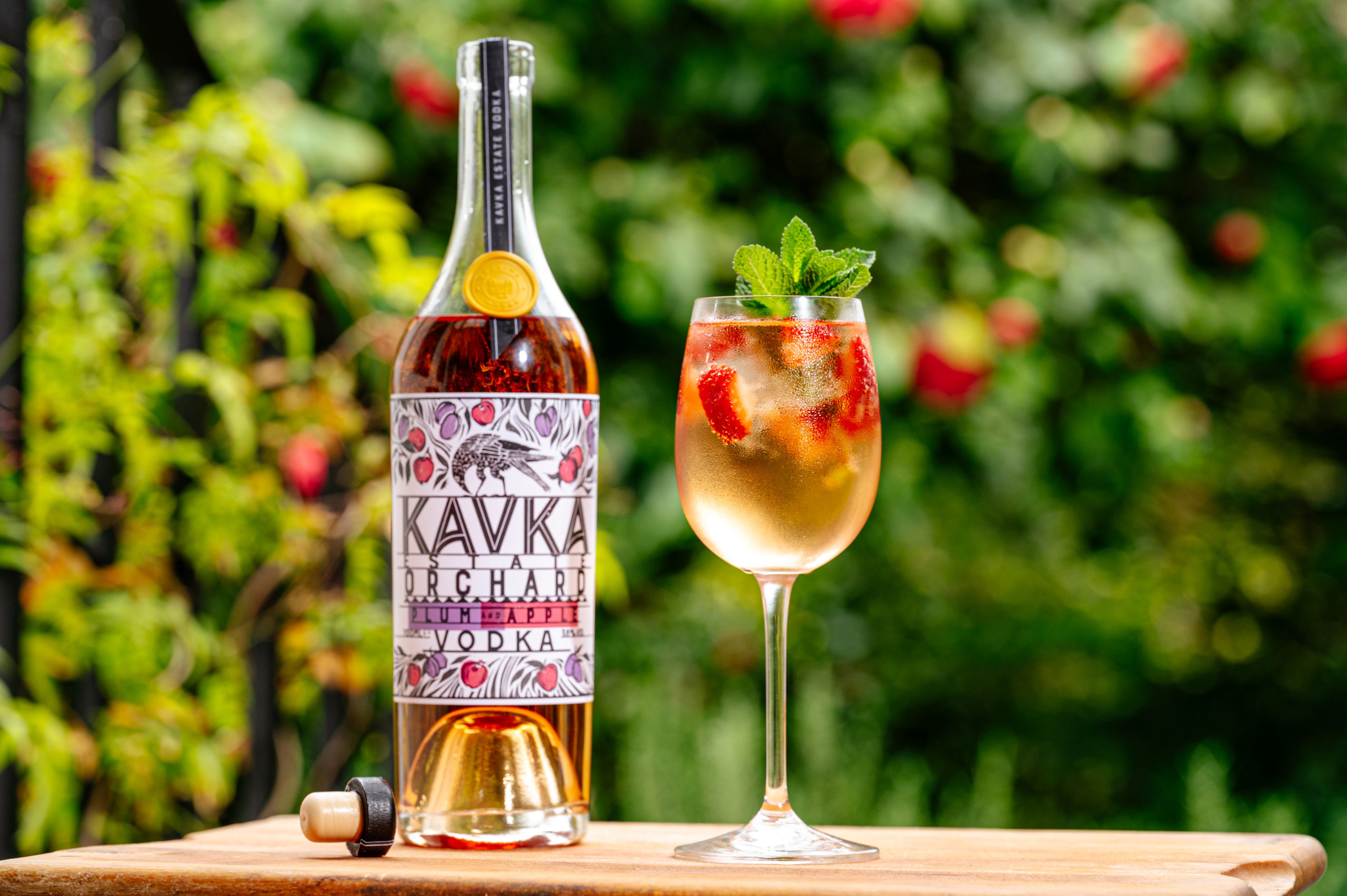 SIGNATURE SERVE:  Kavka Orchard Summer Spritz
 
30ml Kavka Orchard Vodka | 20ml Rose Vermouth | Fresh Strawberries | Fresh Lime | Prosecco | Fresh Mint 
 
Add Kavka Orchard Vodka, rose vermouth and fresh lime to a glass. Top up with prosecco and garnish with strawberries and mint


RRP: £29.95 for a 70cl bottle. ABV 38%. Available to purchase from Amazon and coming soon to Master of Malt.