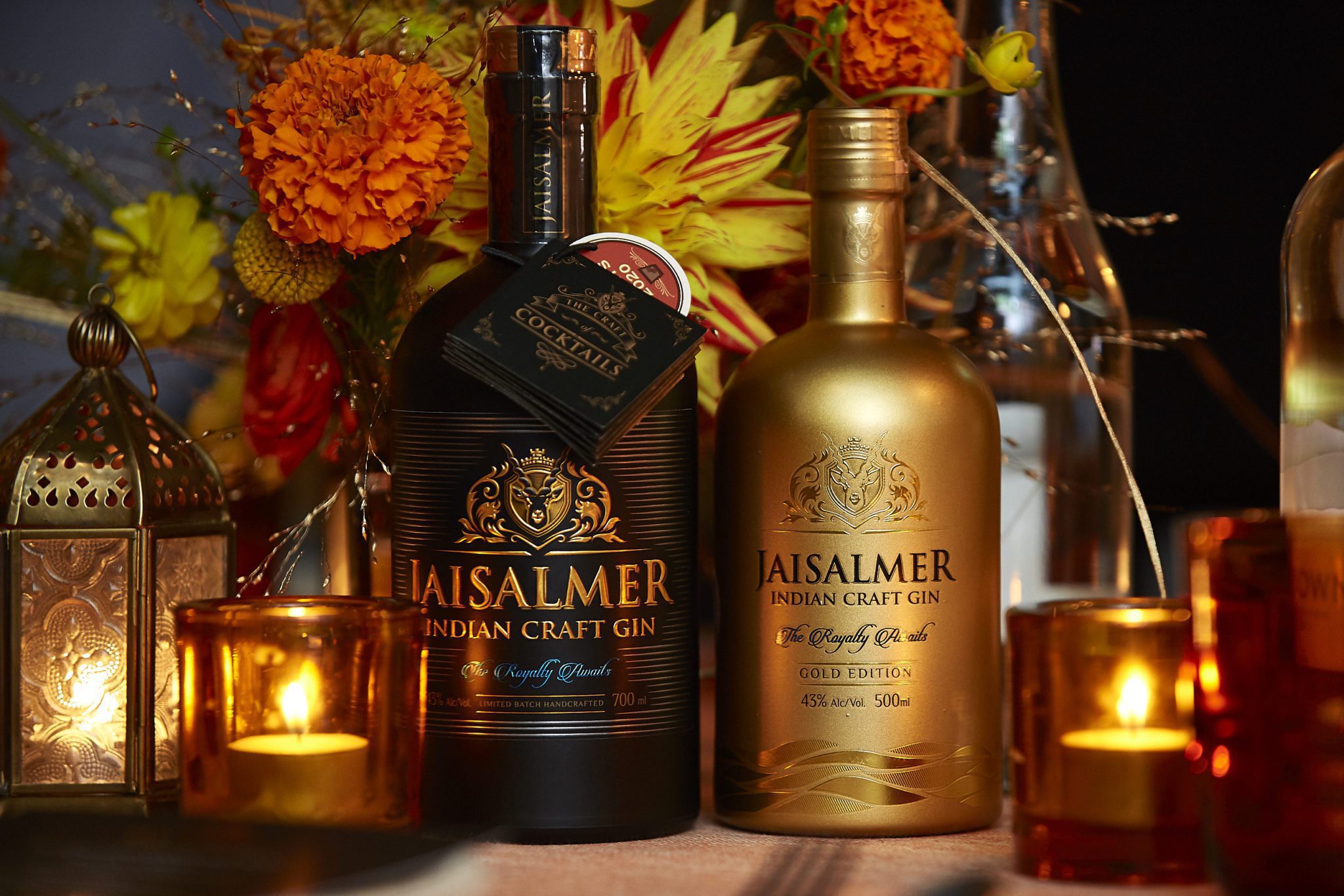 Jaisalmer Gold
From The Heart of India, Radico Khaitan Launches Luxury Jaisalmer Gold Indian Craft Gin
Jaisalmer Gin today announces the launch of the second gin in the range, Jaisalmer Gold Indian Craft Gin, just in time for Christmas. Distilled at one of India's oldest distilleries, Jaisalmer Gold Indian Craft Gin encapsulates the rich heritage and history of Jaisalmer, known as the jewel in India's crown and likened to a golden canvas.
Jaisalmer Gold Indian Craft Gin is produced in the foothills of the Himalayas and is infused with 18 handpicked botanicals, of which 14 have been sourced from India including: 
Coriander from Jaisalmer itself
Saffron from Kashmir
Nagpur Orange Peel
Darjeeling Green Tea
Gandharaj Lemon Peel from Eastern India
Nutmeg from Karnataka
Cinnamon from Kerala
Locally sourced rose petals from around the distillery
Lemongrass
Bay Leaf
Liquorice Root
Vetiver
Black Pepper
Pink Pepper
Other botanicals include:
Juniper Berries
Angelica Root
Carraway
Cubeb Pepper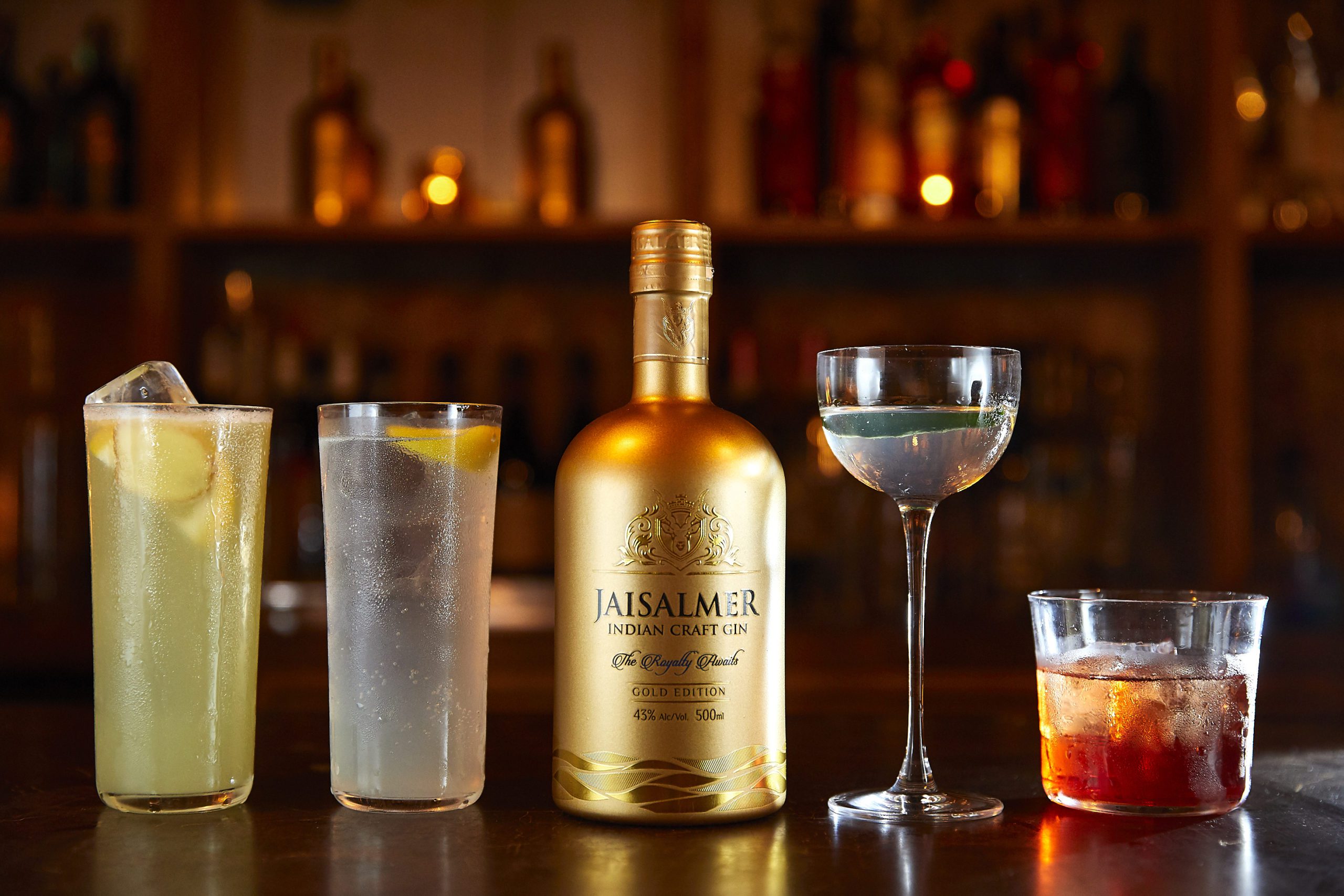 It takes between 150,000 – 250,000 saffron crocus flowers just to get 1kg of saffron threads and it takes many hours to handpick the flower and pick the threads. Saffron is truly the Gold standard in spices and botanicals.
The liquid is then enhanced by Gold filtration to produce Jaisalmer Gold Indian Craft Gin. This unique production process occurs wherein the Gin slowly passes through a filter made of intertwined golden silk filament, enriching the Gin with gold ions and providing a clean and smooth tasting experience and balanced taste.
The Jaisalmer Gold Indian Craft Gin bottle is inspired by the timeless architecture of the palaces and windows carved out of yellow sandstone in Jaisalmer. The gold curvature of the bottle also replicates the ornately carved shrines found in India along with the golden sand, which the bottle colour is based around. The design of the Jaisalmer Gold Indian Craft Gin bottle is a historical nod to the ancient traditions in India.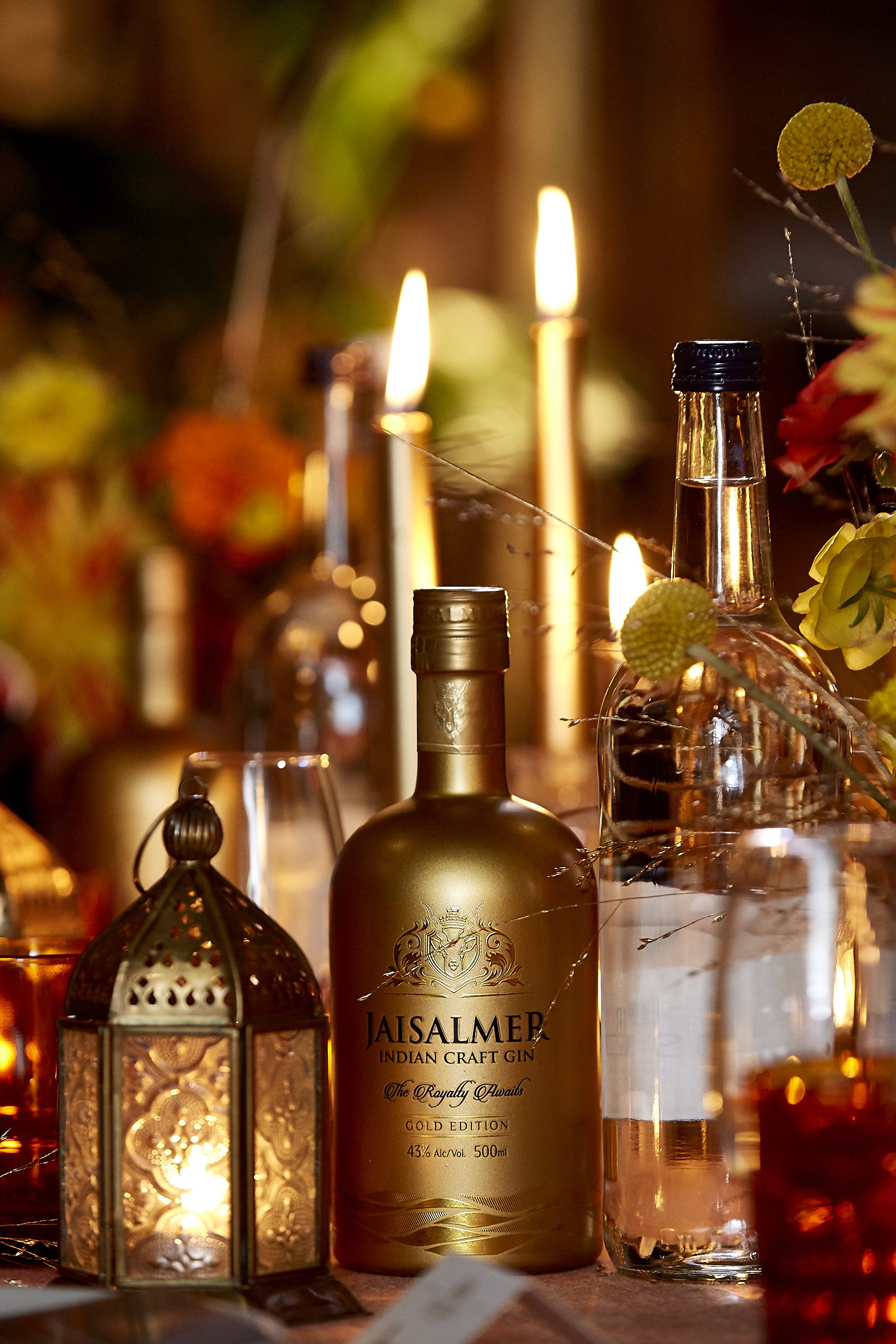 Sanjeev Banga, President of International Business at Radico Khaitan says, "We are delighted to announce the launch of the second luxury Gin in the Jaisalmer Range, steeped in Indian history and tradition. Jaisalmer Gold Indian Craft Gin is distilled using the finest quality Indian botanicals including saffron and enhanced by Gold filtration, it is a refreshing burst of India on your palate."
Instagram: @jaisalmergin
Facebook: @jaisalmergin