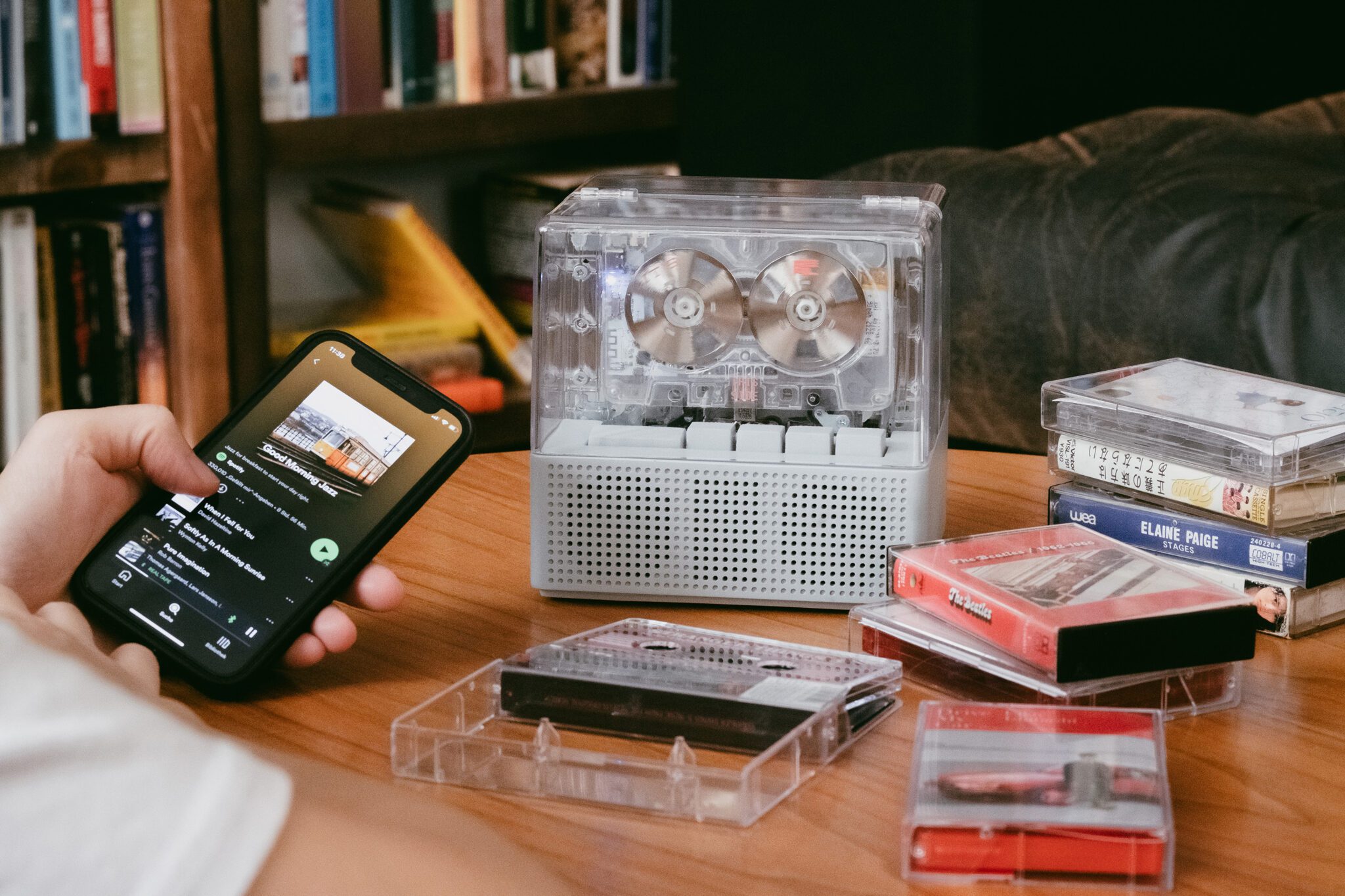 IT'S REAL BLUETOOTH SPEAKER + CASSETTE PLAYER
IT'S REAL Bluetooth Speaker + Cassette Player from NINM Lab.
Available for the bargain price of just £104 during the crowdfunding campaign, this is a Bluetooth music transmitter tape, cassette player and speaker all rolled into one. It is the perfect combination of Analogue with digital technology and if you long for the simpler music times of the 80s but don't want to give up on contemporary technology all together, this one will definitely tick all of the right boxes.
The IT'S Real Bluetooth Cassette Player Combo can sate your retro appetites both acoustically and aesthetically in one vintage style package. The transparent top cover allows you to see the cassette tape design within and the working status of the player. In addition, with the built-in speaker that combines the stereo channels and subwoofer, you can enjoy a rich and natural sound effect that allows you to enjoy your favourite Spotify playlists in style.
When you put the REAL TAPE bluetooth 5.0 music transmitter tape into the device and connect to a mobile phone, IT'S REAL instantly becomes a speaker that can play digital music. With it, you can enjoy the process where digital music is played the same way as physical records. What's not to like about that? Priced at £104, this is a small price to pay for bringing back the glory days of cassettes in our humble opinion. Head on over to Kickstarter now to grab yours for this bargain price.