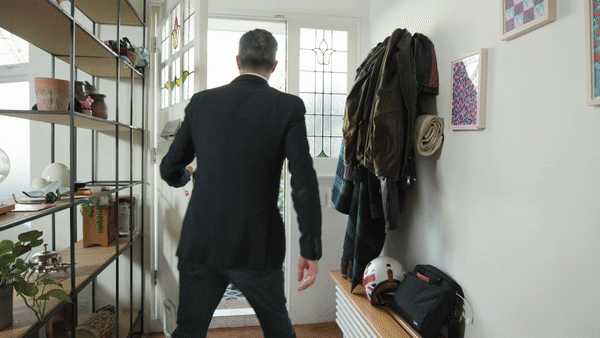 HOMEtainment
Outstanding Workshops to Hone Your Hosting Skills
With the party season almost upon us it's time to brush up on your hosting skills to ensure your celebrations are a blowout affair. 
To help you on your merry way, premium experience brand, HOMEtainment has put together its top five packages to help you keep up appearances for the most memorable of occasions.
Ideal for anyone who wants to learn a new skill, HOMEtainment brings you a marvellous collection of masterclasses to help you entertain like a pro. Showcasing a hand-picked selection of event virtuosos to help you master your chosen art, you'll find classes on Tablescaping to the ugly-cool style of Freakebana, along with learning how to cook a plethora of dishes, and perfecting the art of Calligraphy. 
An excellent way to elevate your party, HOMEtainment is the brainchild of hospitality aficionado, Antoine Melon, who knows more than a thing or two about entertaining. Putting his global experience to outstanding use and drawing upon his time at Soho House and Mandarin Oriental, with HOMEtainment Antoine presents the crème-de-la-crème of mixologists, chefs, DJs, and event creators extraordinaire. The company is designed with purpose; to offer the finest hosted experience to be enjoyed in the comfort of your own home. 
Presenting the top five picks for AW '21, HOMEtainment is the first platform of its kind to provide all you need to effortlessly entertain at home, enabling you to throw the party of all parties this season!
Freakebana 
Go weird, whacky, and wonderful with your centrepieces this year with Freakebana – the modern twist on the centuries-old Japanese art form of traditional floral arrangements. During the 90-min session, you'll learn how to channel your creativity with seasonal foliage, plants and fruits positioned to emphasize form, line, and colour. 
Free From Workshop 
Surprise your guests by getting behind their eating habits with this caring free from workshop. You'll learn the art of substituting ingredients to create fabulous meals for every kind of dietary requirement.
Chinese Calligraphy Learning
Add some flair to your invitations, place settings, and thank you notes with this cultural and interactive class. Ideal for anyone over the age of 6, this fun experience will teach you usable phrases and small drawings, along with giving you the prettiest handwriting in town.
Sustainable Table Setting Masterclass
Designed to help you make the most out of what you already have in your home, this 90-min class on sustainability will help you create a stylish and chic table for your guests, including how to make the most of your home-grown flowers and herbs and table settings.
Salsa… Taste of Colombia!
Prove you have the moves like Jagger with this super fun dance session in all things Latino. A 60-min workshop where you'll learn the basics of Salsa, Merengue, and Cha-cha, this is guaranteed to get your heart racing and those hips moving.
A plethora of Food & Drink experiences are also available, including a High-End Cocktail Making Class, and Zero Waste Food Masterclass to help you excel in all thing's entertainment! 
Providing outstanding service guaranteed, and covering all areas within the M25, all hosts and experiences can be booked easily online, with each one endorsed by Antoine himself following a strict screening process. The hardest part is choosing your favourite!
For Memorable Experiences.