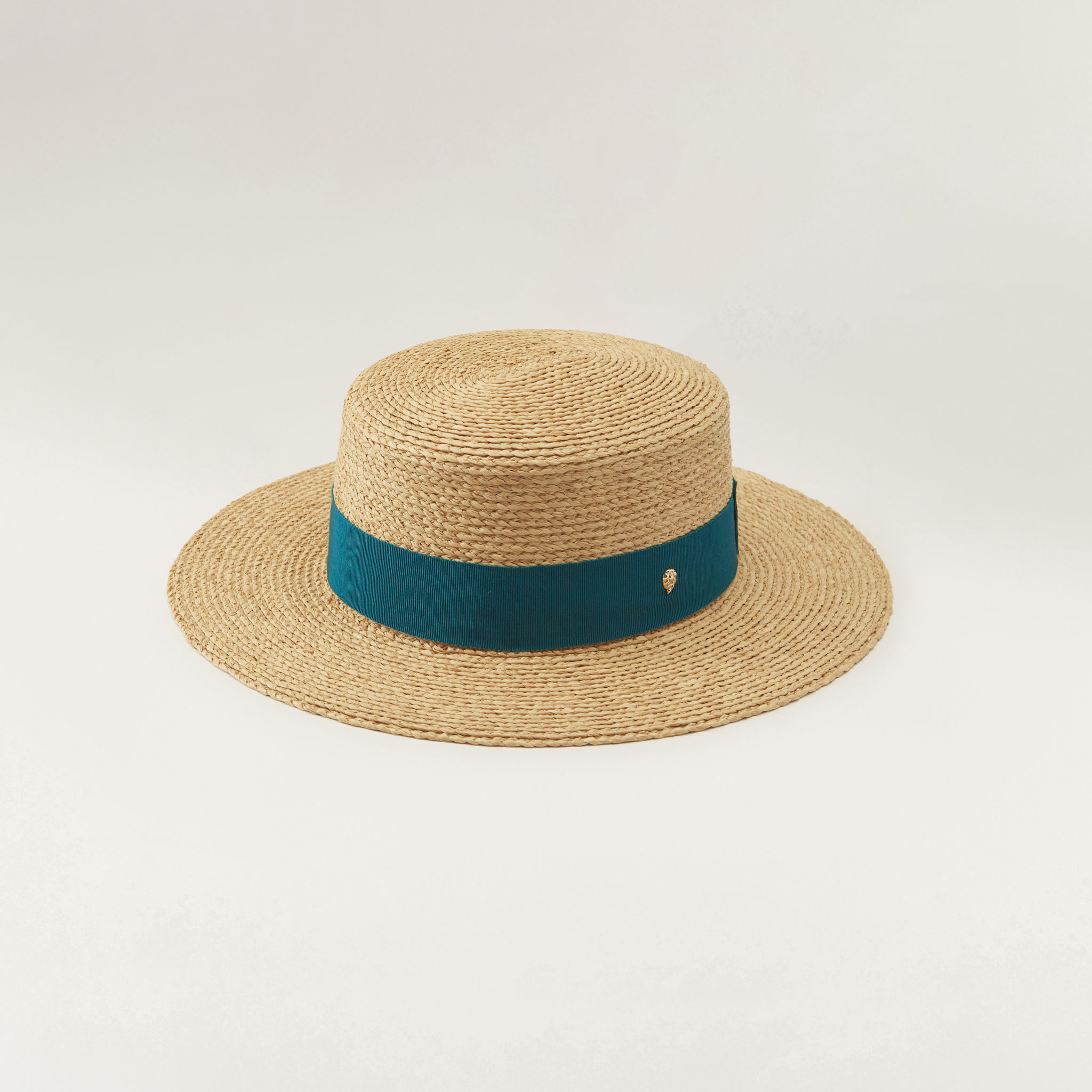 Helen Kaminski – The Rise of Raffia Hats
As the summer approaches, and holiday plans begin to unravel, there's an item that deserves an honorary mention in your packing list: the humble yet stylish raffia hat. The raffia hat, a classic summer staple, has been gradually gaining popularity amongst fashion-forward vacationers. Known for its sustainability, versatility, and style quotient, it's a must-have for your upcoming summer holiday.
A Timeless Accessory
Originating from the traditional weaving practices of Africa, raffia hats have woven themselves into the global fashion scenario. The raffia palm leaves, from which the hats are made, give them an organic and rustic feel, making them a perfect addition to your summer holiday wardrobe.
Their classic elegance lies in their simplicity. The neutral palette of raffia hats complements any outfit, and the wide brim not only provides effective sun protection but also lends an aura of mystery and sophistication.
Sustainable Fashion
What sets raffia hats apart from the crowd is the sustainability factor. The raffia palm is a renewable resource, and the process of creating raffia hats is minimally damaging to the environment.
This aspect aligns perfectly with the rising awareness about sustainable fashion and the need to reduce our carbon footprint. When you wear a raffia hat, you're not just making a style statement but also a commitment to a more sustainable lifestyle.
Variety and Versatility
Raffia hats are available in a range of shapes, sizes, and designs, catering to diverse tastes. From wide-brimmed hats that are perfect for lounging on the beach to the more tailored fedoras ideal for a city break, there's a style for every kind of holiday.
If you're looking for an impressive variety, check out Helen Kaminski's collection. This brand is known for their sophisticated designs and top-tier craftsmanship, offering an array of raffia hats that cater to various aesthetic preferences and needs.
The versatility of raffia hats doesn't stop at their design. They are lightweight and easy to pack, making them the perfect travel companion. They retain their shape well, meaning that even after a long journey in your suitcase, they'll still look great when you reach your destination.
Styling Your Raffia Hat
Raffia hats are incredibly easy to style. Pair a wide-brimmed raffia hat with a floaty summer dress for an elegant beach look, or team a raffia fedora with tailored shorts and a lightweight linen shirt for an effortlessly cool city ensemble.
Don't forget, accessories can elevate your raffia hat to the next level. A simple scarf, ribbon, or band can be woven around the base to add a pop of color or coordinate with your outfit.
The Perfect Summer Holiday Companion
So, as you prepare for your upcoming summer holiday, remember that a raffia hat isn't just a fashion statement—it's a statement of environmental consciousness, a nod to the traditional craftsmanship, and an assertion of timeless style. Wherever your summer travels may take you, make sure your raffia hat is at the top of your packing list. You'll not only look stylish but also feel good knowing you're supporting sustainable fashion.