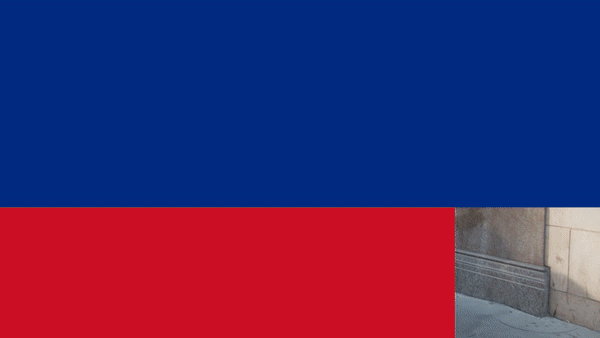 Celebrities Team up in New Story Series for Families
EQlicious animations, stories and activities created to build young social & emotional skills
Olivia Colman, Stephen Fry, David Oyelowo, Helen Mirren, Richard E. Grant, and Emma Thompson, amongst others from the world of film and TV, have teamed up to narrate a collection of new animated stories for families with children aged 3 to 6 to enjoy together and to bring wellbeing and positive life outcomes to the next generation of children.
 
Launched on November 18, EQlicious features a total of 12 digital stories and 60 activities including art-based creations, interactive games, playful songs & prompts for meaningful conversation. Each heartwarming story provides a different learning objective, from self-esteem and communication skills to celebration of diversity, emotional literacy, problem-solving and kindness.
 
Developed by Think Equal, an award-winning non-profit endorsed by Yale Center for Emotional Intelligence, Montessori Europe, and UNICEF, EQlicious offers fun and practical, long-term solutions to issues like mental health, discrimination, abuse, violence, and inequality. 
 
EQlicious narrator and actress, Helen Mirren, comments: "The early education of a child is so incredibly important and it's so difficult for children, adults, young people, to wriggle out of their early education. Empathy is the most important human emotion that we, as hopefully evolving creatures on this planet, will learn to have more of."
 
"The UK is a country in crisis; the department of health spends £105 billion a year on mental health disorders whilst the rate of violence is massively on the rise" Said Leslee Udwin, Founder of Think Equal. "We are calling for a systemic change – studies show that the best time for pro-social foundations, co-creating positive neural pathways in the child's developing brain, is before the age of 6. It is so important that our children are happy, and feel loved, and that we nurture their emotional intelligence and wellbeing. I'm so grateful that with the help of our wonderful and talented celebrity supporters, we have been able to create beautiful stories with a meaningful purpose and positive outcomes  for our children." continued Leslee. 
 
Think Equal are committed to improving children's social and emotional education all over the world – for every set purchased,they will give their classroom programme to five children in South Africa, Mexico or  India.
The full EQlicious collection of stories and activities are available to purchase for £49 from https://thinkequal.org/EQlicious 
I Have a Plan — narrated by Dame Harriet Walter
This story addresses the importance of helping others and using active listening skills when interacting with peers and adults. Through the adventures of Cat and his farm friends, children directly engage with problem-solving techniques and learn to take the perspective of others who might be facing a challenge.
Is There Anyone Like Me? narrated by Richard E. Grant
In this vibrant story, meet a special character called the okapi and join in as they explore the jungle and discover what it means to be unique! Focusing on self-confidence and celebrating diversity, this book helps build self-esteem in children enjoyably and creatively. 
The Wall — narrated by Matthew Macfayden
We all have different likes and dislikes, a concept with which children will directly connect when reading this engaging and colourful book. Join a group of children who learn to navigate how to collaborate successfully and consider the feelings of others when engaging in creative group activities.
The Tale of Baby Beetroot — narrated by Olivia Colman
Through the adventures of a tiny beetroot in a big garden, this story introduces the significance of life changes and the value of being part of a diverse and supportive community. In this story, children confront the idea of things being new versus being scary and learn that change can be exciting!
Lara the Yellow Ladybird — narrated by Noma Dumezweni
Being different to others is part of what makes each of us so special, and this story focuses on just that. In this book, children meet Lara, who wants to change her physical appearance to fit in with her peers. Children will go through Lara's days with her and slowly learn that what makes us different is what makes each of us unique, building self-esteem and confidence! 
Kitchi's Moccasins — narrated by Stephen Fry 
This story introduces children to a First Nation community setting and focuses on the importance of valuing different cultures and traditions. Join Kitchi as he navigates feelings about 'fitting in' with his peer group, developing pride in his culture and sharing his family traditions with his friends. 
Helping Hands — narrated by David Tennant
The importance of community is at the centre of this book. In this story, children will engage with various ways to help community members build strong relationships and develop their ethical values. The book includes values such as kindness, empathy, advocating for others, and discussion about community structures and societal norms surrounding gender roles.
Head, Heart and Hands — narrated by Emma Thompson
Three substantial parts of the body and soul are our heads, hearts and hands and all three influence aspects of how we live our lives. This story explains each part of the body and how they relate to the inner and outer world, placing a specific focus on kindness and self-regulation. 
A Time to be Noisy — narrated by Matthew Macfayden
Emotional literacy can be an uncertain concept for both children and adults, but navigating these situations through a story can make the content more accessible and enjoyable! Join Kann and his brother Yashu as they work together to identify big and small emotions, address them and regulate them when appropriate. Through this book, children safely engage with self-awareness and communication skills. 
Anjali's Kite — narrated by Shabana Azmi
Learning to share can be a challenge for children of any age. In this book, children will meet Anjali, who is nervous about sharing her beautiful new kite with her friends. Children will walk through the difficulties of sharing and the positive and negative consequences of spreading kindness, strengthening friendships, and sharing with others.
Sizwe's Smile — narrated by Chimamanda Ngozi Adichie
In this book, the power of a smile shines as Sizwe spreads kindness throughout his community, bringing joy to others on a rainy day. Communication skills and the ability to persevere when feeling low are highlighted through Sizwe's optimism and care for others in his neighbourhood. 
My Special Hair — narrated by Ruby Wax
This book further explores diversity, engaging with the uniqueness of the main character's versatile hair. Listing the various things she can do with her hair, the main character expresses self-esteem and helps to build confidence in children who identify with having physical features that might be different to the rest of their community.