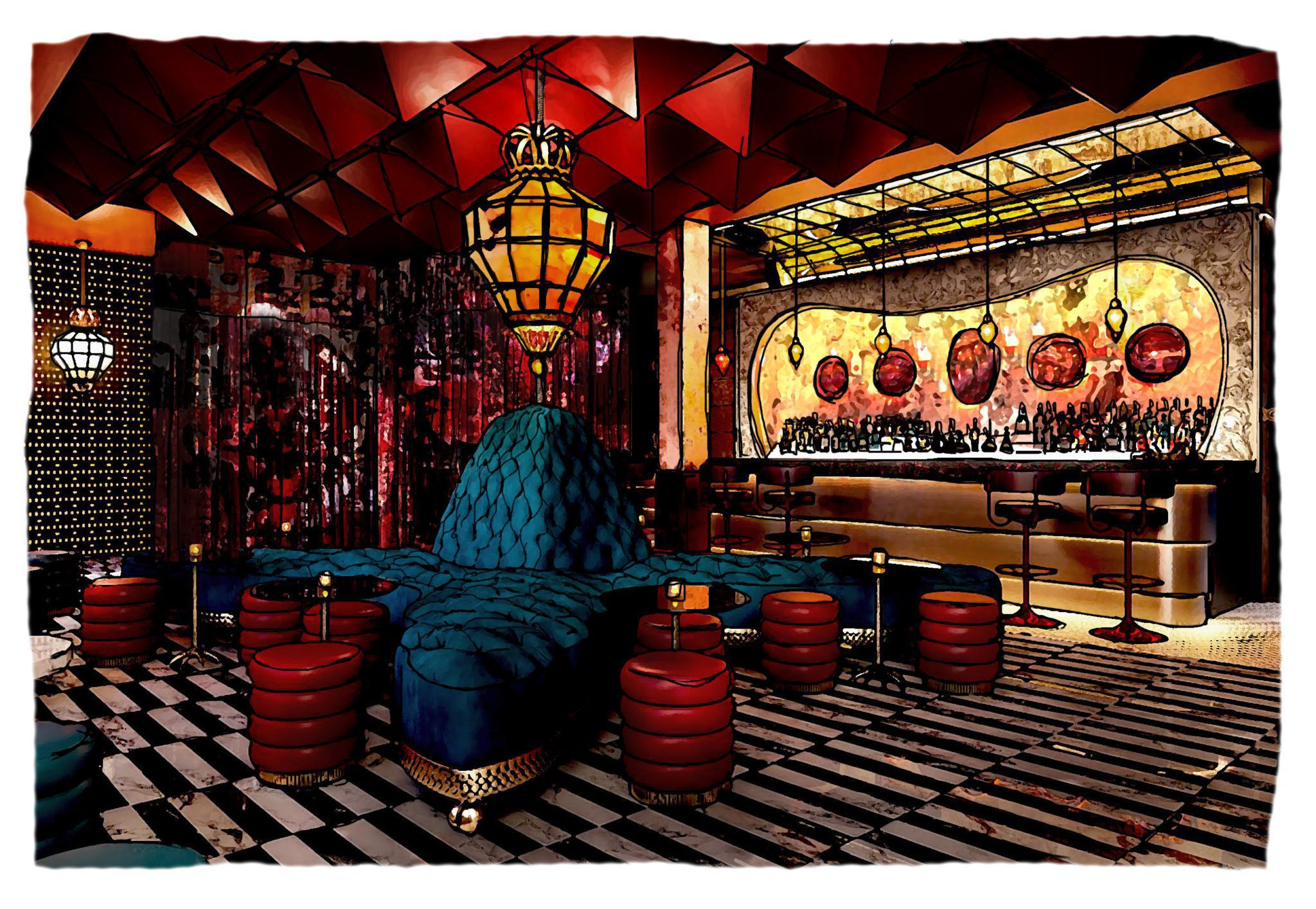 Chateau Denmark announces a new bar, Thirteen
Promising good times but with bad company, the corner spot that has watched over Denmark Street for decades is about to become the gateway into something fierce. Chateau Denmark is proud to announce the plans for its new bar, Thirteen, along with basement club dial8.
Located at No. 1-3 Denmark Street, Thirteen and dial8 will be the newest addition to Chateau Denmark. Scheduled for February 2023 it will be operated by CAW Ventures' Carrie Wicks and Alan Petrie. Bold and brave interiors come courtesy of London-based designers, Grapes Design – bringing both gothic and baroque charm.  
Capturing the spirit of the legends that once, and since have, made Denmark Street their home, Thirteen will act as a place to gather both day and night, inspired by lore that dates back to Chaplin, Marley and even Rotten himself. Exclusively for everyone, the bar will act as a hub for the vibrant and colourful community who live, work and play in the area. 
Bringing Chateau Denmark's no half measures attitude down to street level, expect world-class cocktails along with small plates made to share from 11 am until late, designed to whet every appetite. An experienced team including hosts, bartenders and servers will deliver a seamless service that is present but always discrete. A sculpted, grand bar sets the scene and serves as the focal point in Thirteen, offset by a dramatic teal chesterfield conversation chair perfect for gatherings, groups or individuals to soak in the mood and the cocktails. Detailed and  considered lighting makes a statement, bringing the perfect balance of light in tandem with sumptuous dimly lit nooks to get lost within. 
Carrie Wicks, CAW Ventures states, "As we get ready to open Thirteen, we're excited to bring something to Denmark Street that captures what was and what will be. Because if Chateau Denmark is about freedom then Thirteen will be about exploration and the hedonism that comes along with it."
Boasting an events programme designed to celebrate London's artistic and cultural scene, Thirteen will explore and present the familiar and the novel, promising a mixture of happenings from DJ sets to live music,  planned  or in the moment – it will capture the street's rare hustle. Meanwhile downstairs, dial8 will bring privacy and discretion as an intimate destination for those in the know. Expect elevated menus, state-of-the-art sound systems and a 'blink and you'll miss it' separate entrance – setting the stage for the after-after parties.