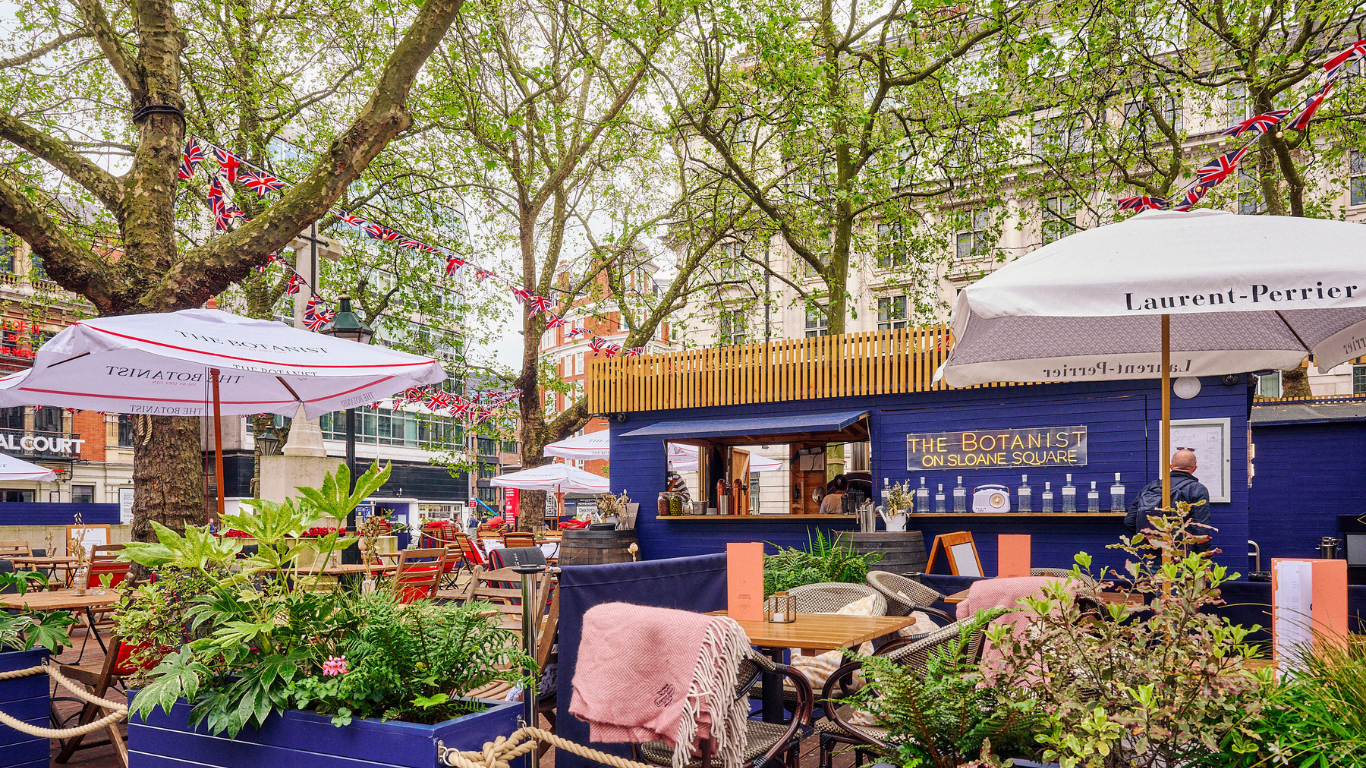 A Sun-Kissed Soirée at The Botanist, Sloane Square
An Alfresco Mediterranean Marvel in the Heart of Chelsea
Located in the heart of Chelsea, The Botanist has always been a beloved local gem. This summer, however, it's transformed itself into something truly magical – the 'Summer in Sloane Square', an alfresco dining haven that's impossible to resist.
Nestled amidst the vibrant bustle of Sloane Square, this enchanting oasis offers a serene sanctuary, complete with the tranquil melody of a bubbling fountain and the gentle rustling of tree leaves overhead. It's a veritable dream, lifted straight from a picturesque Mediterranean postcard and set down in the heart of Chelsea.
The highlight of this delightful experience is, without a doubt, the exceptional food and drinks. The Botanist's collaboration with The Botanist Gin has produced an extensive menu of Mediterranean-inspired small plates, pizzas, and an exquisite range of cocktails, sure to tantalise even the most discerning of palates.
Among the selection of small plates, the Prosciutto di Parma, salami Napoli & Mortadella platter is an indulgent delight, balanced beautifully by the freshness of the Burrata with red peppers, black olives, and pine nuts. For the pizza aficionados, the offerings are equally delightful, with every dish exuding quality and taste.
The drink selection is nothing short of extraordinary. The Botanist Gin's bespoke cocktail menu comprises an exciting range of classic favourites and innovative summer concoctions. Each cocktail, priced from £14, is a work of art. From the refreshing Botanist G&T, adorned with blackberries and rosemary, to the tropical Chelsea Martini and the tantalising Basil Smash, each drink is a dance of flavours on the tongue.
For those with a taste for the extraordinary, the Botanist & Belle and The Laddie cocktails provide a unique twist, balancing sweet and savoury notes with perfection. Whether you're a gin enthusiast or just in the mood for a great cocktail, you're sure to find a drink that hits the spot.
'Summer in Sloane Square' is open daily from midday until 11pm until the end of September. Be it for a sunny lunch, an intimate dinner under the stars, or a refreshing cocktail on a lazy afternoon, The Botanist on Sloane Square is the ultimate summer spot. It's the ideal place to escape, unwind, and bask in the joy of summer, one delightful dish and divine cocktail at a time. 
Don't miss out – book your table at www.thebotanistonsloanesquare.com
A memorable Mediterranean experience awaits you right here in Chelsea.