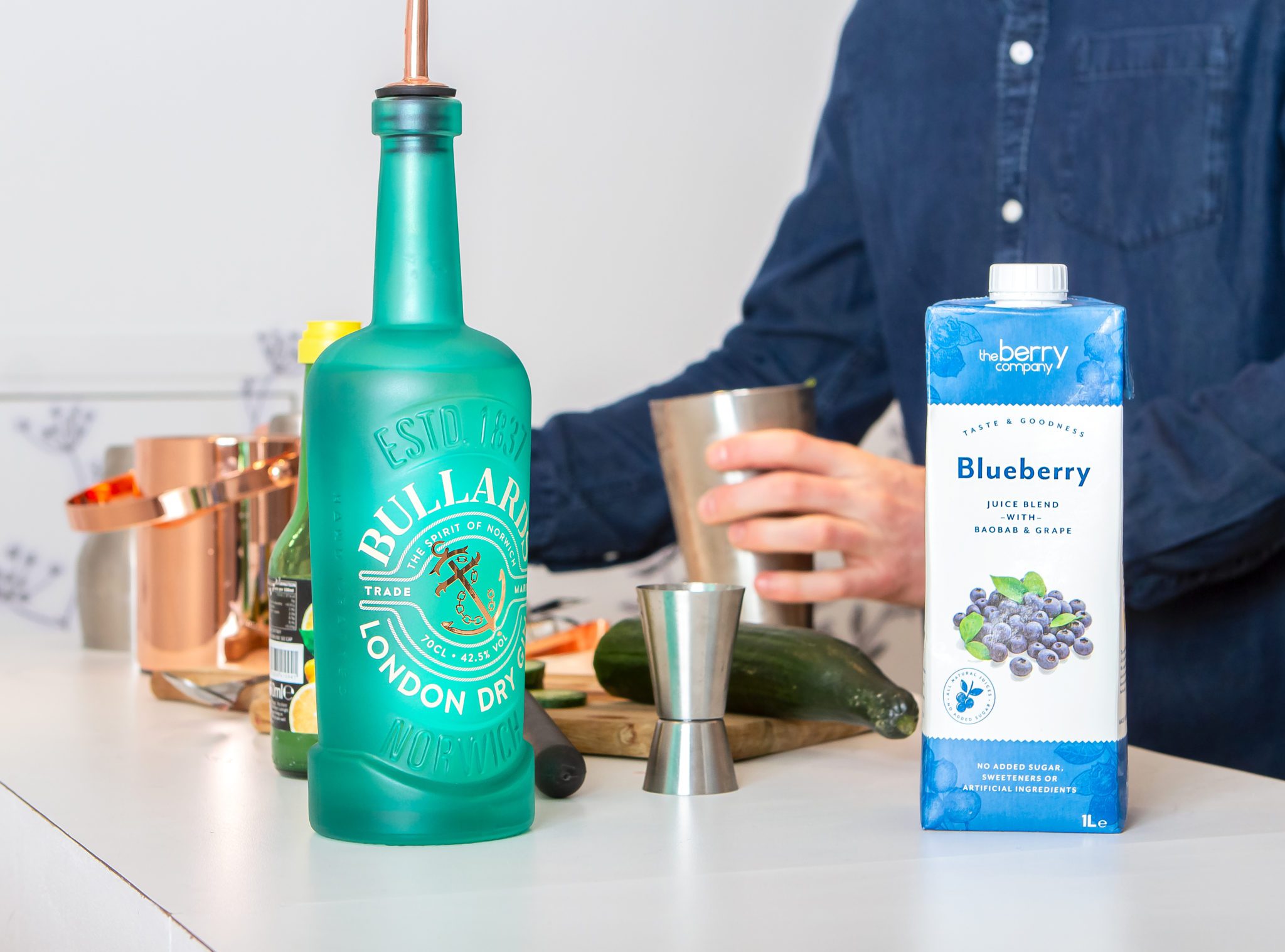 Bullards Launches New Gin Mixology Classes With The Berry Company
Bullards Gin Teams up With The Berry Company for latest gin experience 
Luxury British brand Bullards Spirits, the multi-award-winning gin distilled in small batches, is excited to announce the launch of their bookable mixology classes at their flagship Covent Garden Gin Shop & Tasting Room, following the success of the recently launched masterclasses at their Norwich site. 
Led by Bullards talented gin ambassadors, the 1.5-hour mixology class will divulge the story behind this distinctively delicious botanical British gin range. Guests will be taught how to create the perfect Bullards serves with partner mixers including Double Dutch Drinks who have teamed up on the WC2 site, and new juice partners The Berry Company who will now supply their exotic and healthy juices to all Bullards shops.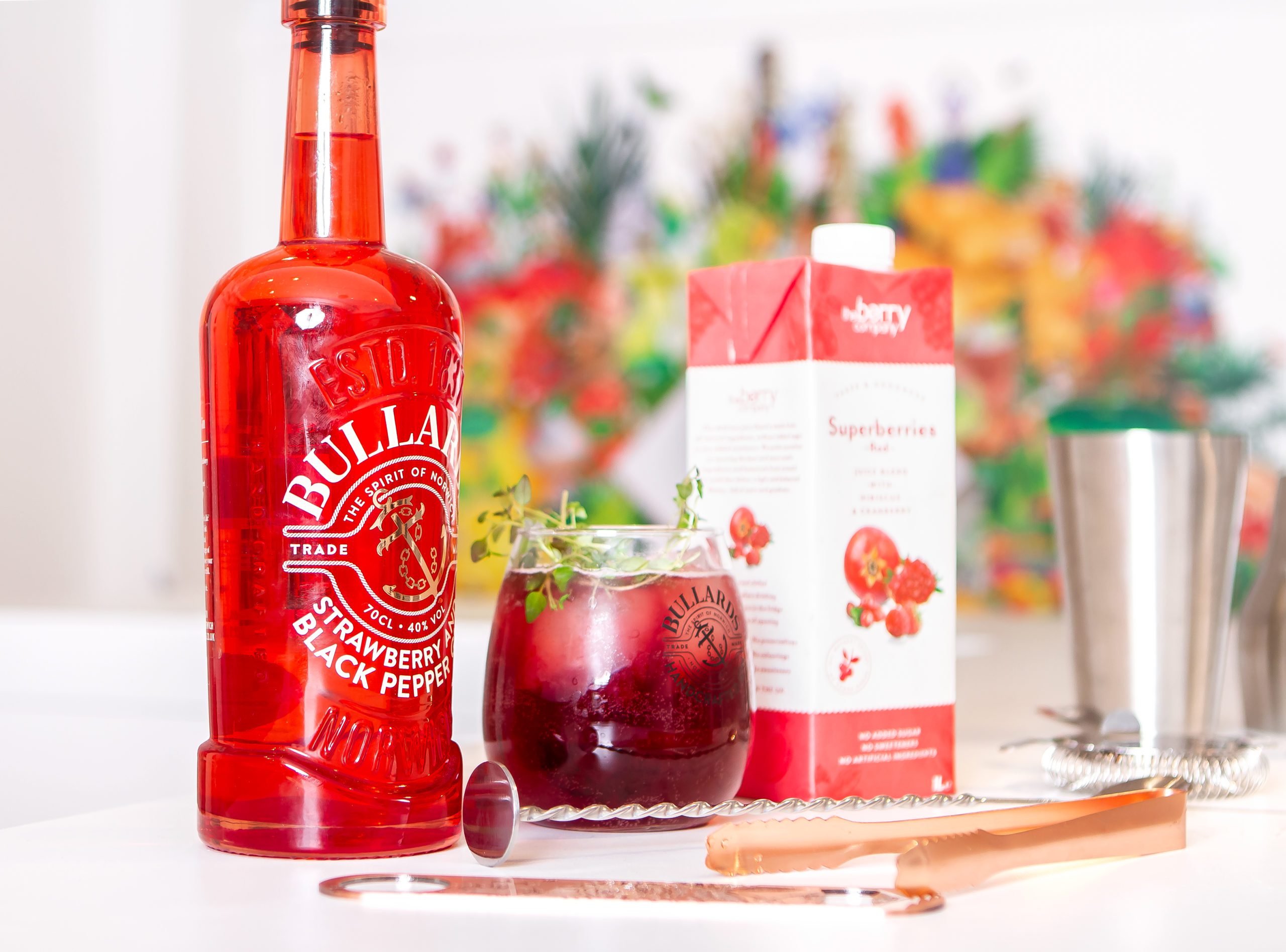 Bullards mixologists have come up with three new cocktails incorporating The Berry Company's innovative flavour combinations, which drinks will be created during the masterclass.
The Blueberry Gimlet (Bullards London Dry, The Berry Company Blueberry Juice, fresh lime, and cucumber).
Strawberry Smash (Bullards Strawberry & Black pepper, The Berry Company Superberries Purple, Double Dutch Elderflower tonic and fresh thyme)
Cranberry Iced Tea (Bullards Old Tom, The Berry Company Cranberry, Lemon Juice & grapes)
Classic cocktails including the Negroni, Old Tom Collins and Foraged Bramble incorporating Double Dutch Drinks mixers will also feature. 
Then it's over to you – try your hand at blending some tasty tipples, and of course, you get to drink your masterpieces. Guests will get to try out a mix of 3-4 cocktails during the class which will include a mix of classic cocktail recipes and the new Berry Company & Bullards fusions. While you sip on your masterclass creations, Bullards will finish the session with an explanation of the cocktails and their history – cheers!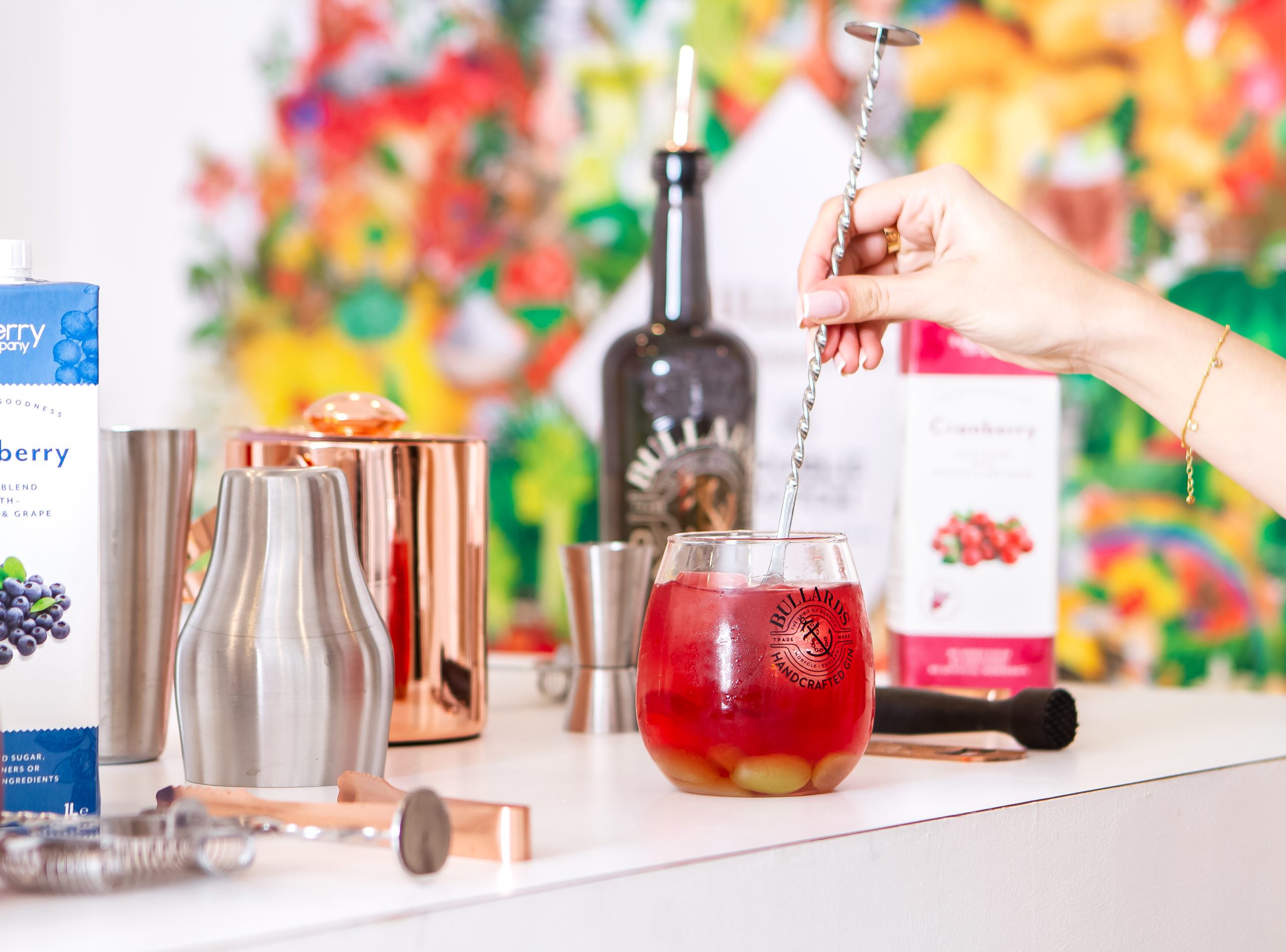 Bullards flagship site in Covent Garden is a joint venture with premium Double Dutch mixers, which features a ground floor shop and an additional upstairs tasting and mixology room – where the masterclasses are hosted.
Bookings can be made through the Bullards website: https://bullardsspirits.co.uk/