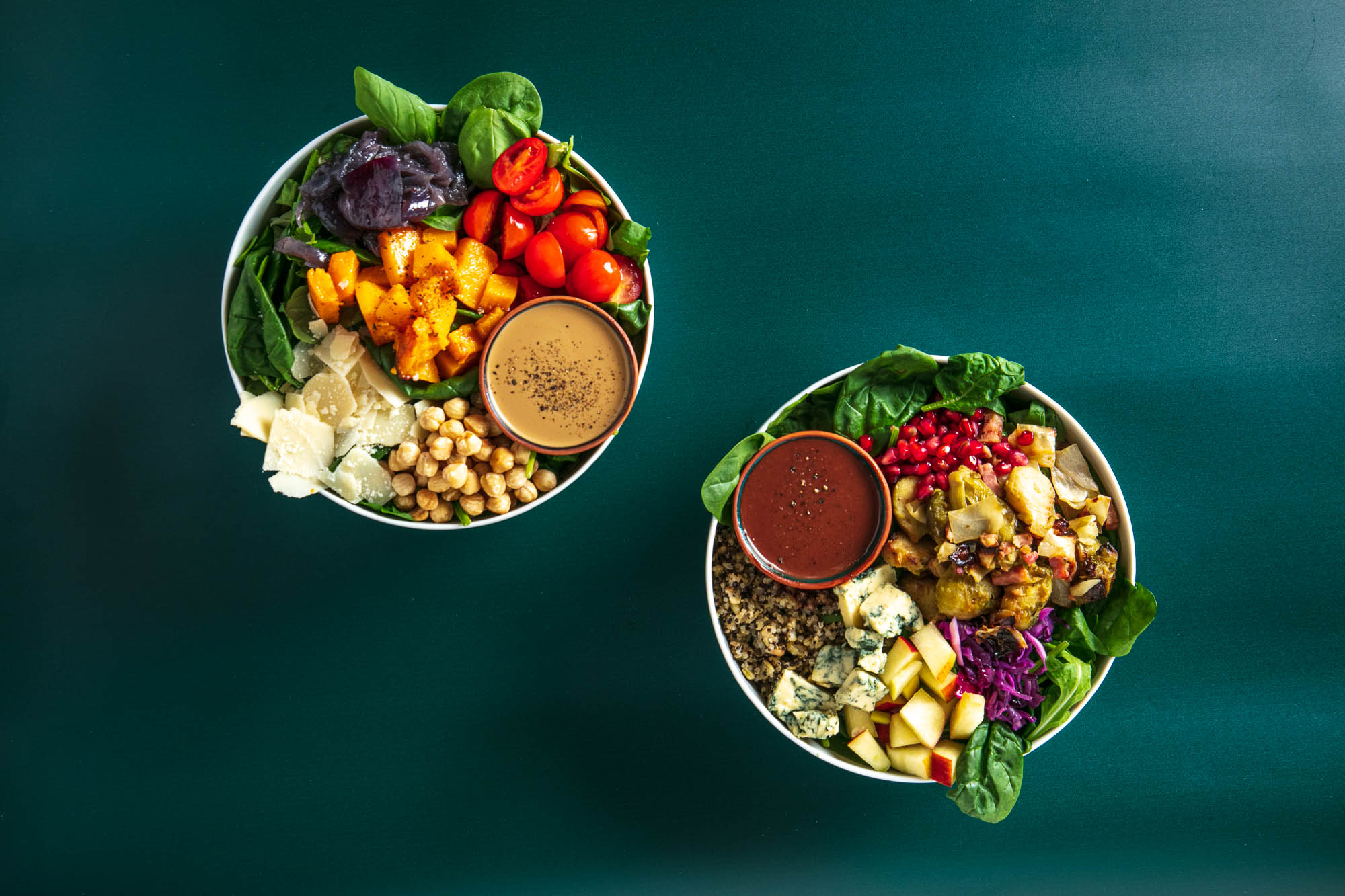 The Salad Project
The Salad Project – Spitalfields' Newest Salad Bar
The Salad Project offers a burst of seasonally fresh flavours, with healthy ingredients perfect for available to eat in, take out, or on Deliveroo from Spitalfields. At its heart, The Salad Project centres customer experience and enjoyment above all else, ensuring that each guest can fully customise their salads from start to finish. 
Guests are invited to build their bowl, selecting The Base from options that includes quinoa, rice, kale or rocket, spinach, and cos lettuce. Next, choose from an extensive menu of tasty Toppings, including, but not limited to, apples, chargrilled broccoli, caramelised red onions, sweet potatoes and many more. The Headliners, of which 90% are warm for the perfect autumnal bowl as the evenings get darker, and the weather colder, create the focus of the meal and here customers can add burrata, salmon, cauliflower, chicken thigh, tofu and other items that are available to view on the menu.
Moving further on down the salad bar, are the ingredients to give each salad its unique twist – The Premiums, which include spicy kimchi, hummus, goat's cheese, feta and stilton, before selecting a Crunch element, which adds exactly that to the salad.  Finally, The Salad Project team combines all ingredients directly in front of you with The Dressing of your choice.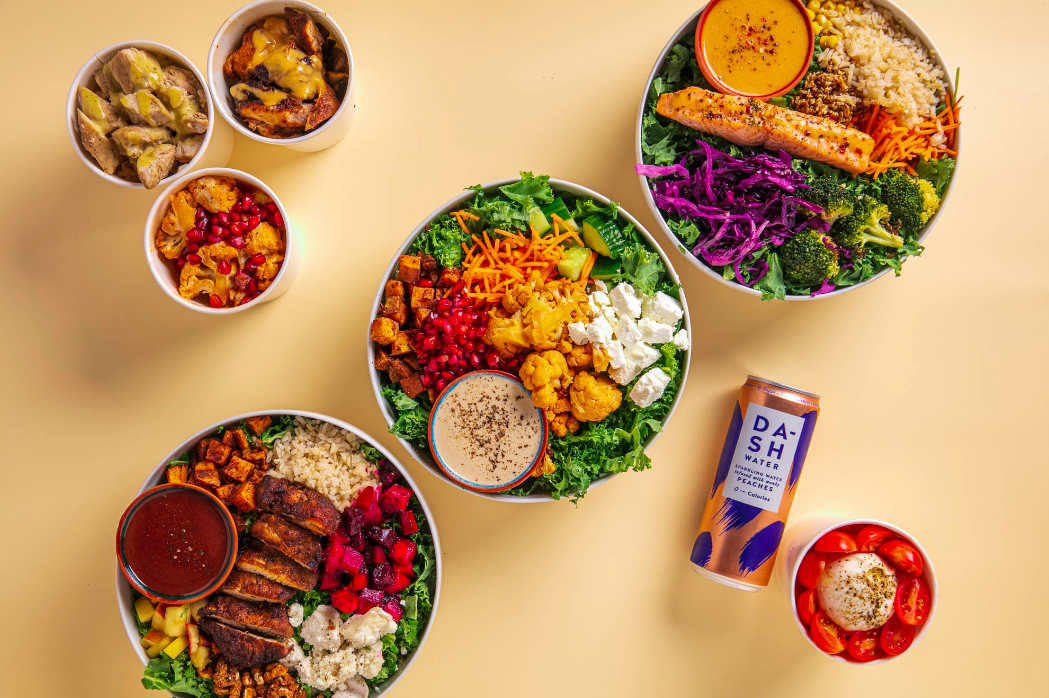 Alternatively, guests are also invited to select a seasonally crafted bowl from The Salad Project menu, which has been specially curated by chef and certified personal trainer, Clementine Haxby. This autumn, try the aptly named Autumn Bowl, with quinoa & freekeh, spinach, apples, bacon brussels sprout, stilton, raisins, and a pomegranate vinaigrette, or keep warm as the evenings proceed to get darker with the comforting Squash No Beef salad, filled with spinach, caramelised red onions, cherry tomatoes, truffle butternut squash, parmesan, and tossed with a hazelnut balsamic vinaigrette.
Situated in a spacious, naturally lit location in the Fruit and Wool exchange just outside Spitalfields Market, The Salad Project is the perfect pit stop for a refuel, set up to host 25 people on tables and stadium style seating. With over 50 different ingredients to choose from, Florian and James have created a fresh new outlook on healthy meals to enjoy any time of day and the team are already building a dedicated community of returning fans.
The Salad Project Co-Founder Florian de Chezelles says: "It's really exciting to be able to showcase our first restaurant in one of the busiest areas of London. A visit to The Salad Project reinvents what customers will think of when we say 'salad'. With a simple and effective process that values the customer's experience, and a happy and comfortable place to delve into our wide ranging and delicious menu, we know that we are offering a truly unique experience. We firmly believe that this country needs better access to healthy and fun fast food, which is exactly what we have created at The Salad Project".
The Salad Project is open in Spitalfields for dine in and delivery. The full menu can be viewed here.