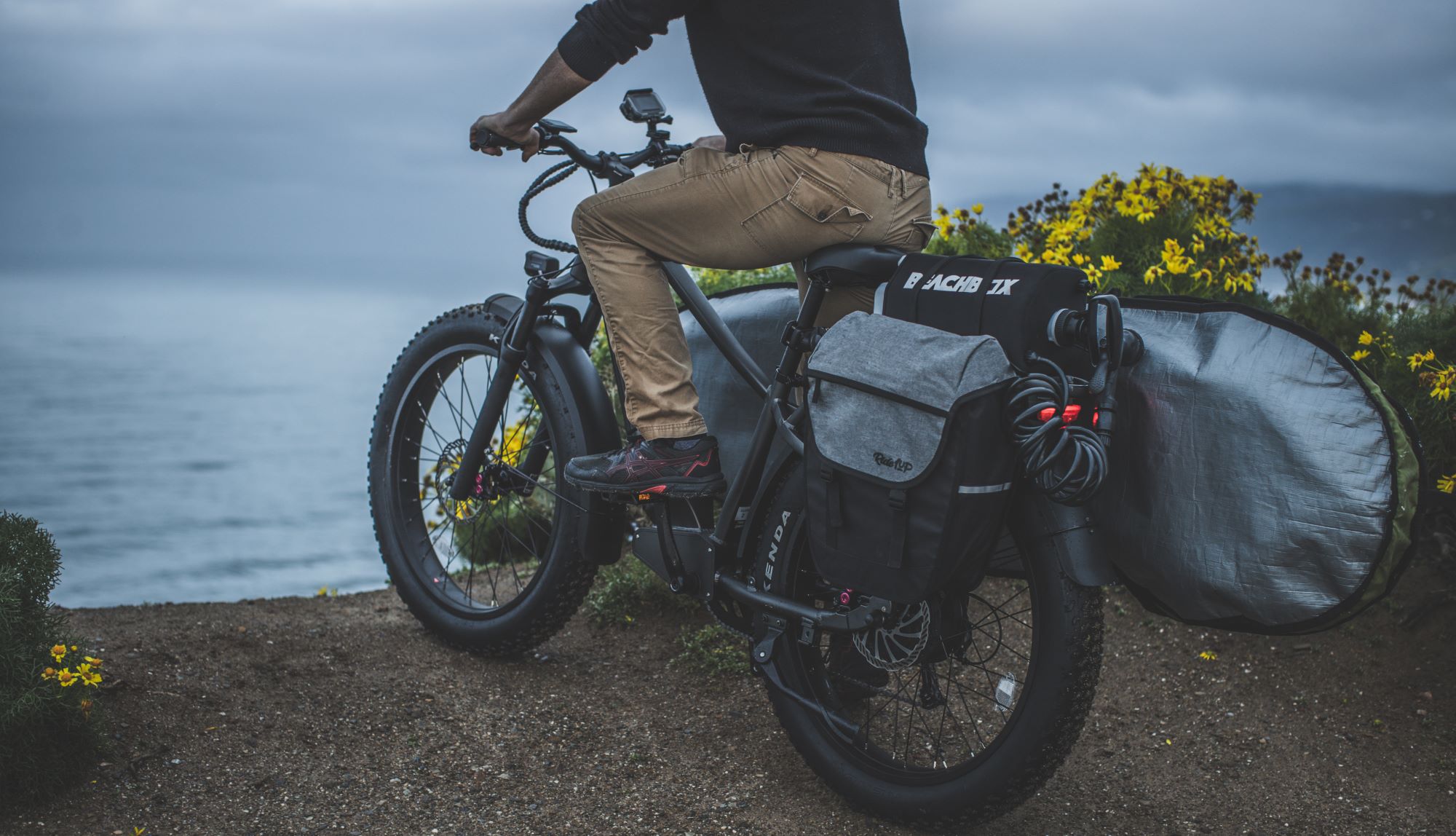 RIDE1UP RIFT FAT TIRE E-BIKE
Electric bike brand Ride1Up are rapidly becoming one of the best in the business and the quality of their latest release, the Rift Fat Tire E-Bike, really does speak for itself and if you're after the ultimate in adventure rides this summer, look no further. This classy steed has been robustly designed to thrive in the most uncompromising and rugged environments with precision and stability and the Rift is the epitome of adventure.
Priced at $1895, which is great value for a electric bike of this calibre, the Ride1Up Rift Fat Tire E-Bike comes in three cool colourways – Forest Green, Arctic White and Graphite Grey – and the quad piston brakes, mammoth range and power, coupled with class 2-3 capabilities bridge the gap between versatility and comfort.
The Rift Fat Tire E-Bike comes with a 28mph pedal assist and 20mph throttle alongside the pleasingly powerful 750w geared hub motor with 95nm torque. It has a 45-60 miles of range depending on a number of different factors such as rider weight, terrain, incline, level of assist and so forth. The rugged Alloy Frame with internal protected and locked electronics is built for adventure and won't let you down whatever type of terrain you find yourself on this summer.
For anyone seeking an affordable, top-performing electric bike for your summer adventures – whether they be urban or wilderness in nature – the Rift Fat Tire E-Bike from Ride1Up will tick all of the right boxes and it has quality components throughout to ensure it will be your go-to ride for years to come.