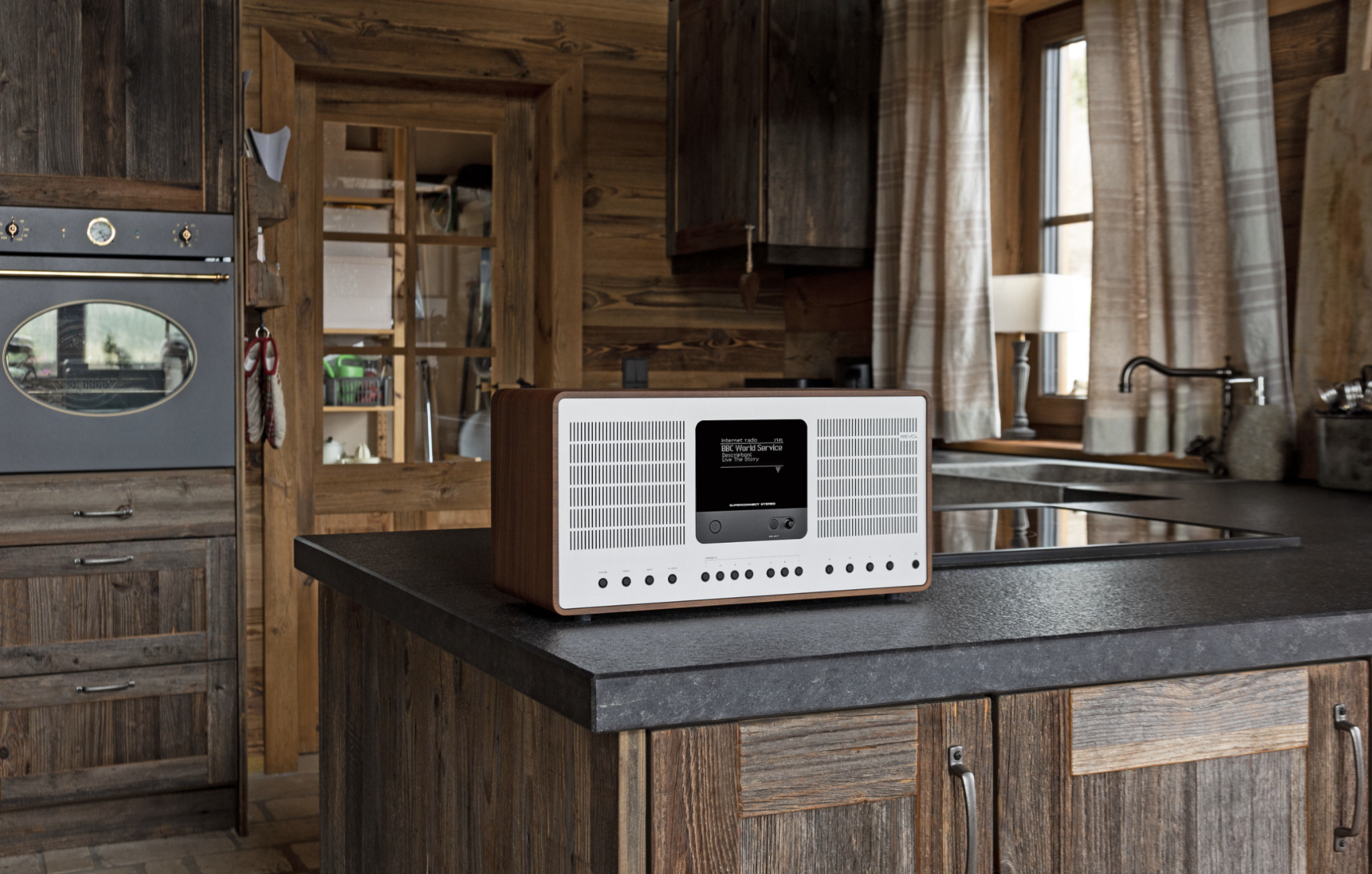 Revo introduces SuperConnect Stereo
Next generation model in the premium Revo Super Series range of digital radios
Premium radio brand Revo Audio has announced SuperConnect Stereo: the next generation of the iconic Revo SuperConnect digital radio.
SuperConnect Stereo is the stereo version of one of the world's most acclaimed digital radios, and is the culmination of over 20 years of award-winning product design and development. This connected radio delivers more than 36,000 stations from around the world through DAB, DAB+ and FM with RDS tuners and internet radio services, and offers a host of next-generation features and functionality including streaming of millions of songs and podcasts via Spotify, Amazon Music and Deezer*.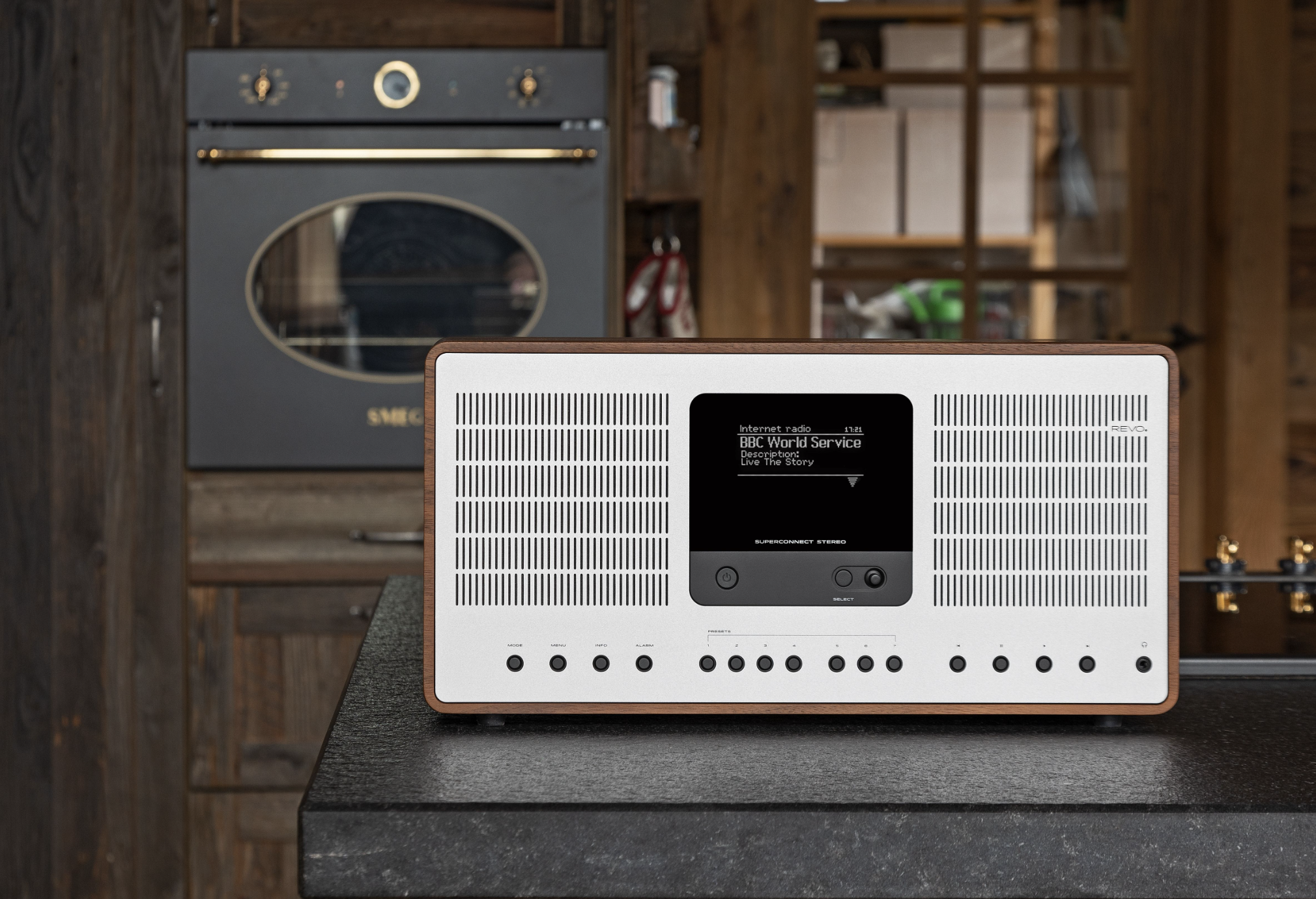 Crafted from American walnut with a choice of black or silver anodised aluminium finish, the stunning SuperConnect Stereo is available now from www.revoaudio.co.uk, Amazon.co.uk, The Conran Shop and other approved electronics retailers for a suggested retail price of £489 including VAT.
This versatile radio is equipped with WLAN technology, enabling wireless audio playback from external computers, music servers and other connected devices over Wi-Fi, while built-in Bluetooth® delivers CD-quality streaming from smartphones and tablets. Easy to operate, the SuperConnect Stereo can be controlled by Revo's dedicated UNDOK App, the supplied remote control, or simply by using the dials and buttons on the unit. It also offers unrivalled physical connectivity via an array of connectors and ports.
Timeless in design, the SuperConnect Stereo is constructed using premium materials and components. Its hand-crafted, all-wood cabinet is built from sustainable FSC-certified, furniture-grade American walnut, with an anodised aluminium fascia and speaker grille and a mild-steel backplate to complement its advanced electronics. A detailed OLED graphic display and joystick control add a contemporary touch, while patented audio electronics and driver technology deliver 30 Watts of clear digital audio with clarity and a deep, rich bass.
Recognised for their premium styling and precision engineering, Revo products are designed in Germany and come with 2 years' warranty. High quality audio components, all-digital technology, cutting-edge sound modelling techniques and a carefully engineered bass porting system combine to deliver category-defining performance.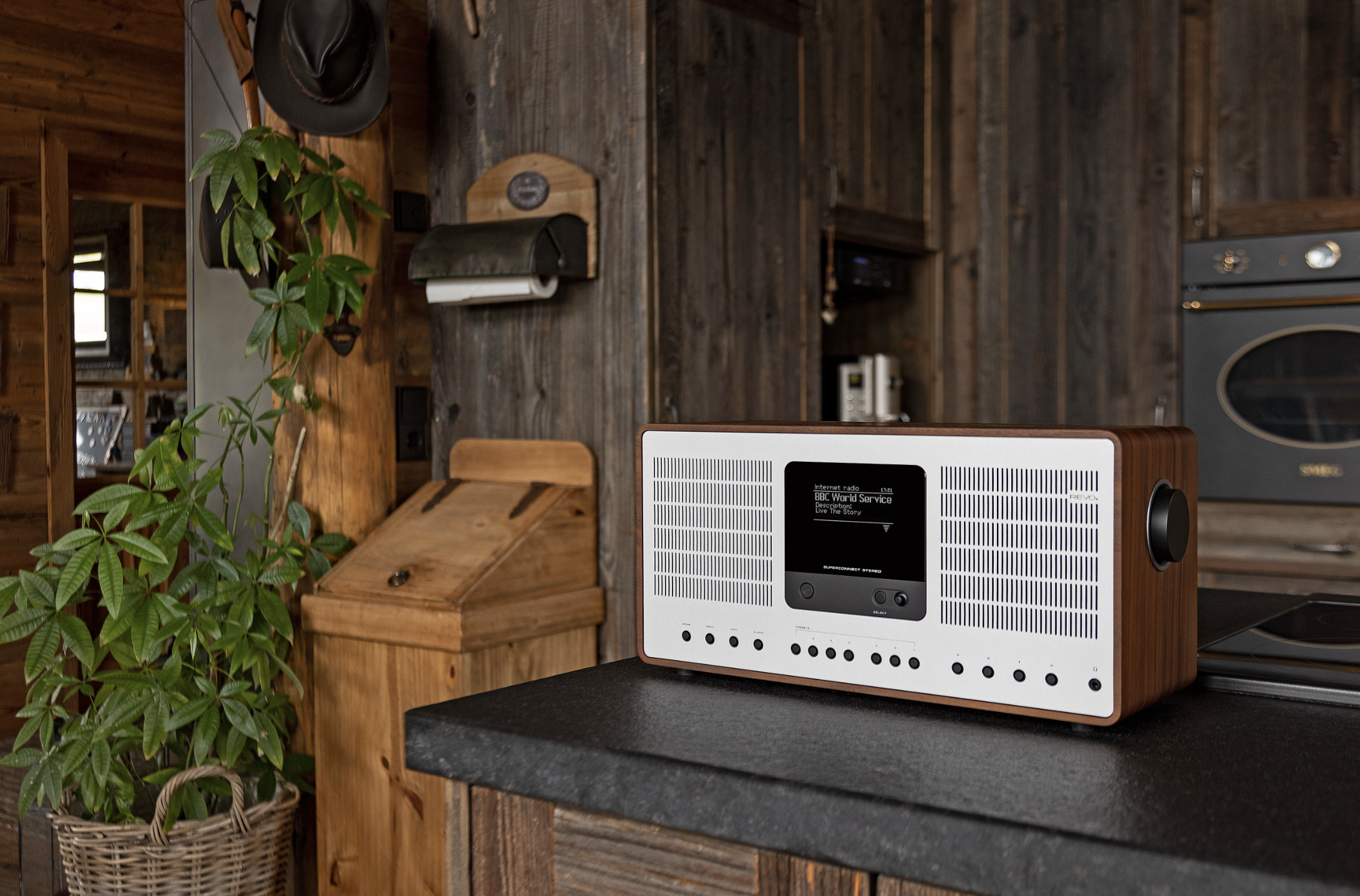 Revo SuperConnect Stereo specifications at a glance:
Tuners: DAB/DAB+, internet radio and FM with RDS
Network audio and music/podcast streaming – Spotify, Amazon Music, Deezer
30 Watt Class-D amplifier and two 3.5 BMR speakers for premium stereo sound
Bluetooth and Wi-Fi connectivity
UNDOK: iOS and Android App control
Dual alarm feature with sleep and snooze functions
Two gold-plated cinch-connectors, optical digital output jack, AUX-in jack
Roy Johnson, director of product management at Revo Audio, commented, "For more than 20 years, Revo has been committed to developing beautifully-designed products with outstanding audio quality that belies their size and price point. The original SuperConnect has amassed an extensive number of awards and honours since launch thanks to its superior build quality, exceptional sound and iconic classic styling, and the SuperConnect Stereo continues this legacy with its extraordinarily clear and powerful stereo performance combined with class-leading connectivity."
More information on Revo SuperConnect Stereo can be found at https://www.revoaudio.co.uk/.