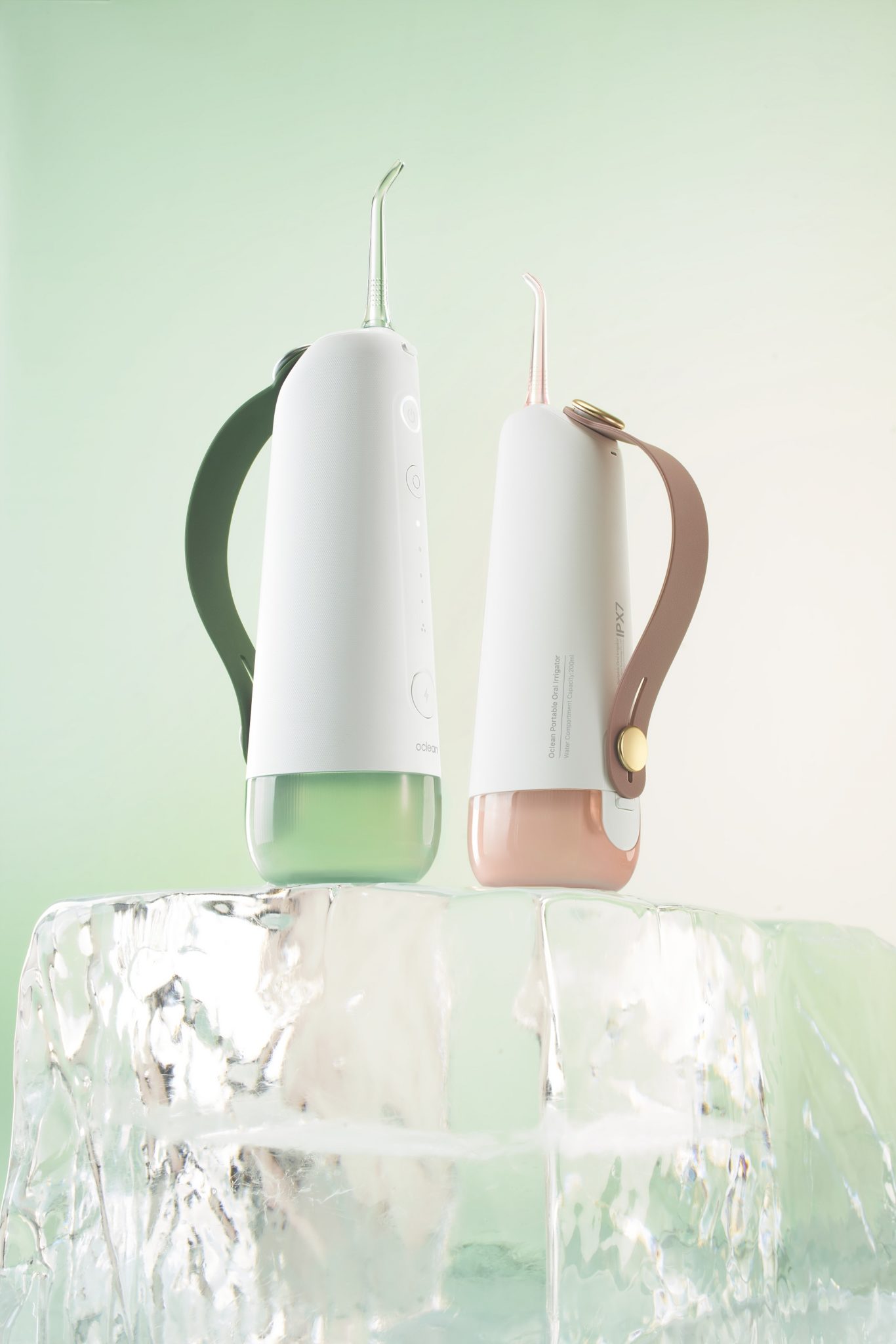 OCLEAN W10
The W10 irrigator is the first water flosser introduced from Oclean
Keep your teeth and gums in check with the new OCLEAN W10 Water Flosser – a powerful way to step up your dental routine and push your oral hygiene to professional standards.
In case you're out of the loop, oral Irrigators are used on a daily basis in dental practices around the globe as a quick way of clearing out the hard to reach gaps between your teeth, gums and braces. Without correct care these gaps can, over time, become packed with food and bacteria which can develop into periodontal disease – a condition that can eventually cause tooth loss if left untreated.
The OCLEAN's W10 Water Flosser is the bigger, more effective brother of the everyday floss, and it's the perfect way to prevent nasty oral issues and improve your general oral health, making sure that your smile is always on point. 
Producing a powerful pulse frequency of 1,400 times per minute, the W10 comes with 4 unique nozzles each designed to suit different purposes. The regular nozzle is perfect for those who are looking for a way to effectively clean the bacterial film that forms within the gaps and surfaces of teeth, whilst the tongue nozzle is great for keeping your tongue healthy and your breath fresh. The remaining two nozzles are absolutely essential for those who have braces fitted or suffer from Periodontal disease; they provide users with controlled and sensitive bursts of water that can be directed into even the most tricky to reach spots.
The W10 also comes with 5 non-invasive water flossing modes that help you tailor the experience. If you have particularly sensitive teeth – which lets face it, quite a lot of us do nowadays – the W10 includes Gentle Modes that allows users to customise the level of water intensity they experience, making sure your gums and teeth are undistributed. Additional Pulse and On Demand modes also allow users to move between constant jets of alternating water to site-specific bursts that can blast out any unwanted build ups.
For those worried about added bathroom clutter, the W10 comes in a minimal yet ergonomic, tetragonal design, with stylish lines and a tactile anti-slip silicone strap – that both looks and feels great. Holding a hefty 200ml of water vertically, whilst taking up compact shelf space horizontally, the W10's condensed yet effective form means that it won't need to be constantly refilled. And… if it does, it'll actually tell you through a convenient water volume reminder – handy!
The sleek design and size of the W10 means it will fit easily in any bag – perfect for taking to the office or out with you to be utilised whenever you want to freshen up your breath and smile. The W10 will soon become an integral part of your dental hygiene routine! 
With an extensive 30-day battery life and lasting and preventative oral health benefits, the W10 comes with a plethora of essential accessories making it an ideal purchase (or gift) for those who are conscious about looking after their dental hygiene.
The OCLEAN W10 is available to purchase online and more information can be found at: https://www.oclean.com/products/oclean-w10.