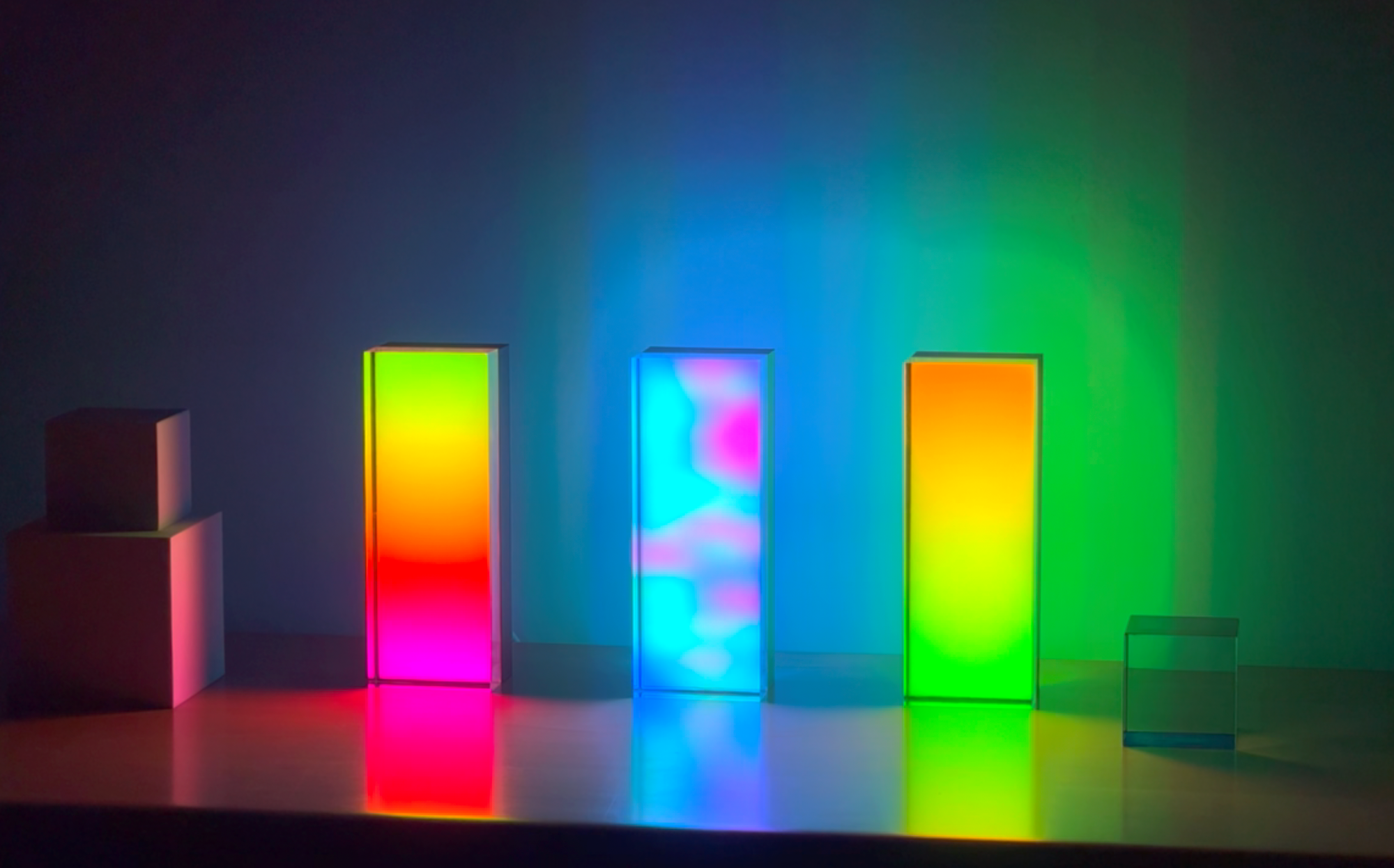 MOONSIDE NEON CRYSTAL CUBE
Lighting is something that can make or break an interior design aesthetic so anything that gives you more control over it is OK in our book here. Enter the Neon Crystal Cube from Moonside which is billed as the world's first smart lamp with 3D dynamic stage lighting effects, modular system, smart home integrations, music reactive, and more.
Funding over on Kickstarter right now (and for the bargain introduction price of just $79, down from the final retail price of $109), it's not hard to see why the Moonside Neon Crystal Cube has already flown past its funding target. Reimagine what a smart light can be. The Neon Crystal Cube is a magical art piece shining in your home and will add a whole new dynamic to your interior design endeavours in 2023.
Cleverly designed, the Moonside Neon Crystal Cube has multiple dynamic RGB lighting zones filling all sides with various vibrant colours. It has two separate backlit lighting zones at the back and one LED matrix screen at the front.
The Moonside Neon Crystal Cube give you 360-degree mesmerising light shows at every angle and it will be a real focal point of your home's design aesthetic. There will be no dark spots all around and it will breathe new life into any dull, lifeless space in your home.
With a unique shape and 3D lighting refraction design, the Neon Crystal Cube give you endless lighting aesthetic choices for it to seamlessly blend into your chosen space. The flexible mounting system allows you to swap the front 3D crystal optics cover of your Neon Crystal Cube. From reeded glass to DIY icon/text engraved into the crystal, the range of options lets you turn the smart lamp into a unique decorative piece.
After a means of really enhancing the vibrancy of your interior design in 2023? You've just found the ideal option in the shape of the Neon Crystal Cube from Moonside. Great value for money and a thoroughly versatile performance really set this quality product apart from the competition. Like what you see? Head on over to Kickstarter now.