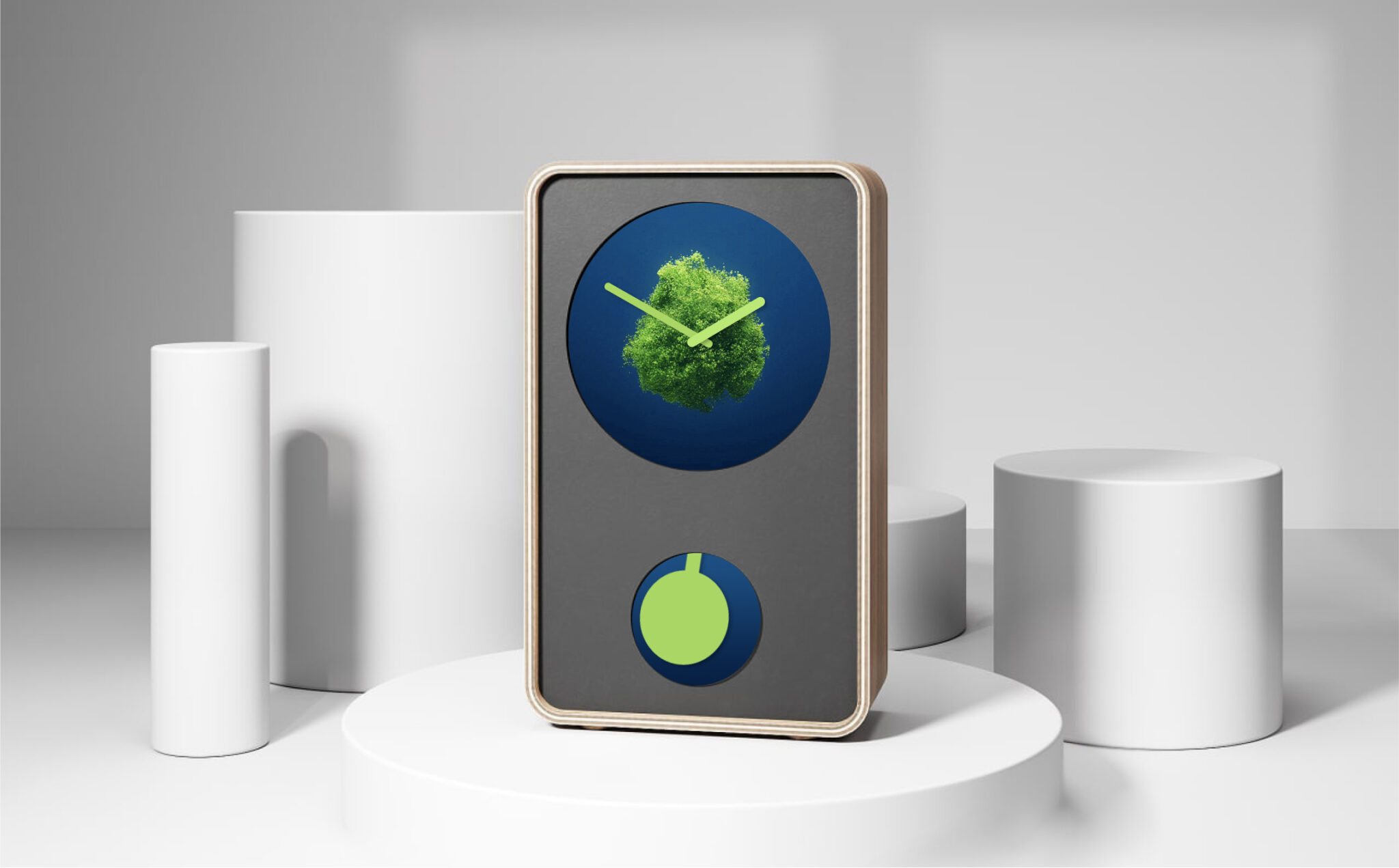 KLYDOCLOCK
You often hear the phrase, "if it ain't broke, don't fix it" and it's safe to say that clocks have remained pretty much resolutely the same for centuries but if everyone listened to that old adage then we wouldn't have been treated to the awesomeness that is the KlydoClock which is funding over on Kickstarter right now. Billed as animated art meets an analog clock, this is undoubtedly one of the coolest campaigns we've seen emerge from the crowdfunding platform in some time here
The fact this project was funded in just 20 minutes and is closing in on £300k in funding should tell you everything you need know about how cool KlydoClock is and we're definitely hoping to get our hands on one of these immensely eye-catching clocks for our own workspace here at Prices start at $229 for the KlydoClock which is some 34% off the intended final retail price of $350 so make sure you move fast if you want to bag yourself a bargain.
For this Kickstarter campaign, KlydoClock has launched its first collection of analog/digital clocks and they have hit a home run off the bat courtesy of the fact that this flagship series of timepieces have been designed by legendary designer Karim Rashid. He is a world-renowned designer who has created products for a variety of brands, including Alessi, Herman Miller, and Nike and is best known for his innovative and playful designs, which often incorporate bold colours and shapes.
The KlydoClock collection boasts a number of different, and equally striking, designs, each with its own unique animated art that will immediately draw the eye and be a real talking point wherever you choose to place the clock. The clocks are made of high-quality materials and are designed to be both functional and stylish. To put it another way, Klydoclock is injecting the kinetic beauty of the fourth dimension into our personal 3D spaces in a subtle yet dynamic way. What's not to like?
One of the best things about investing in a KlydoClock on Kickstarter is the satisfaction that they are also supporting the work of digital artists from around the world. To date, artists from more than 30 countries have licensed their artwork to the company and the list is continuously growing so you will always have some new artwork to display on your KlydoClock when you feel like changing things up.
The combined animated face and pendulum design make up each "Klydo." It gives animators and motion graphics artists from all over the globe a brand-new canvas to showcase their talents. It is an analog clock with no Bluetooth, no apps, no alarms or reminders and we're fans of the simplicity yet striking nature of the design. There is also an optional ticking sound and a pleasing Westminster hourly chime included. Like what you? Head on over to Kickstarter now.