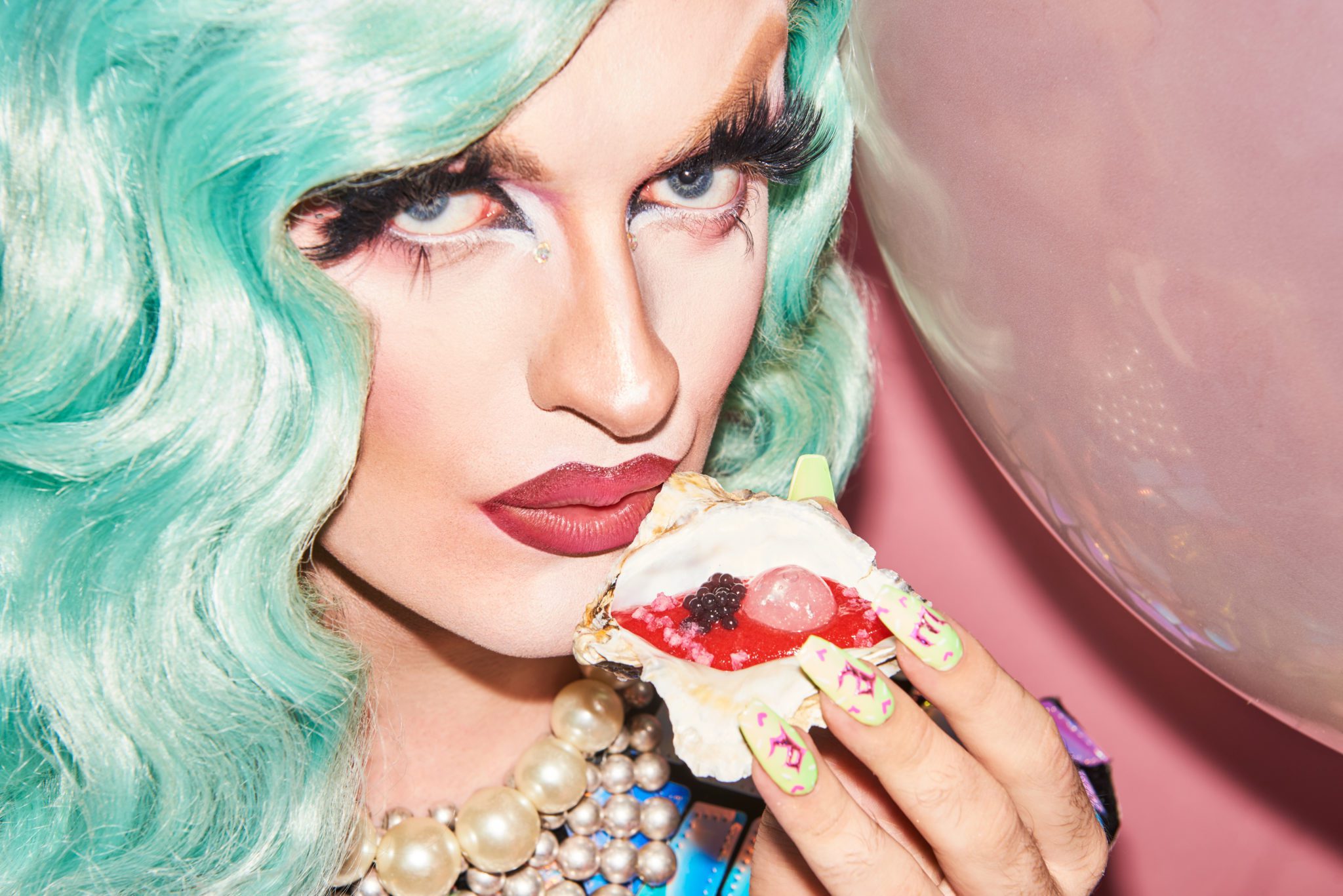 Dabbers
launches a sensational new food and drinks menu with a mouthwatering nostalgic twist
Dabbers Social Bingo has pulled it out of the bag with the launch of its spectacular new menu, offering a unique and mouthwatering twist to your favourite retro dishes and drinks. Visually sensational, uniquely designed and full of flavour, the new menu is full of Instagrammable gems like the Pearly Kween, a passionfruit gel and citrus caviar topped with a Vodka pearl served in an oyster shell accompanied by a Prosecco shot; and Pearly King, a mango lime gel and jalapeño caviar topped with a tequila pearl served in an oyster, and topped with edible gold.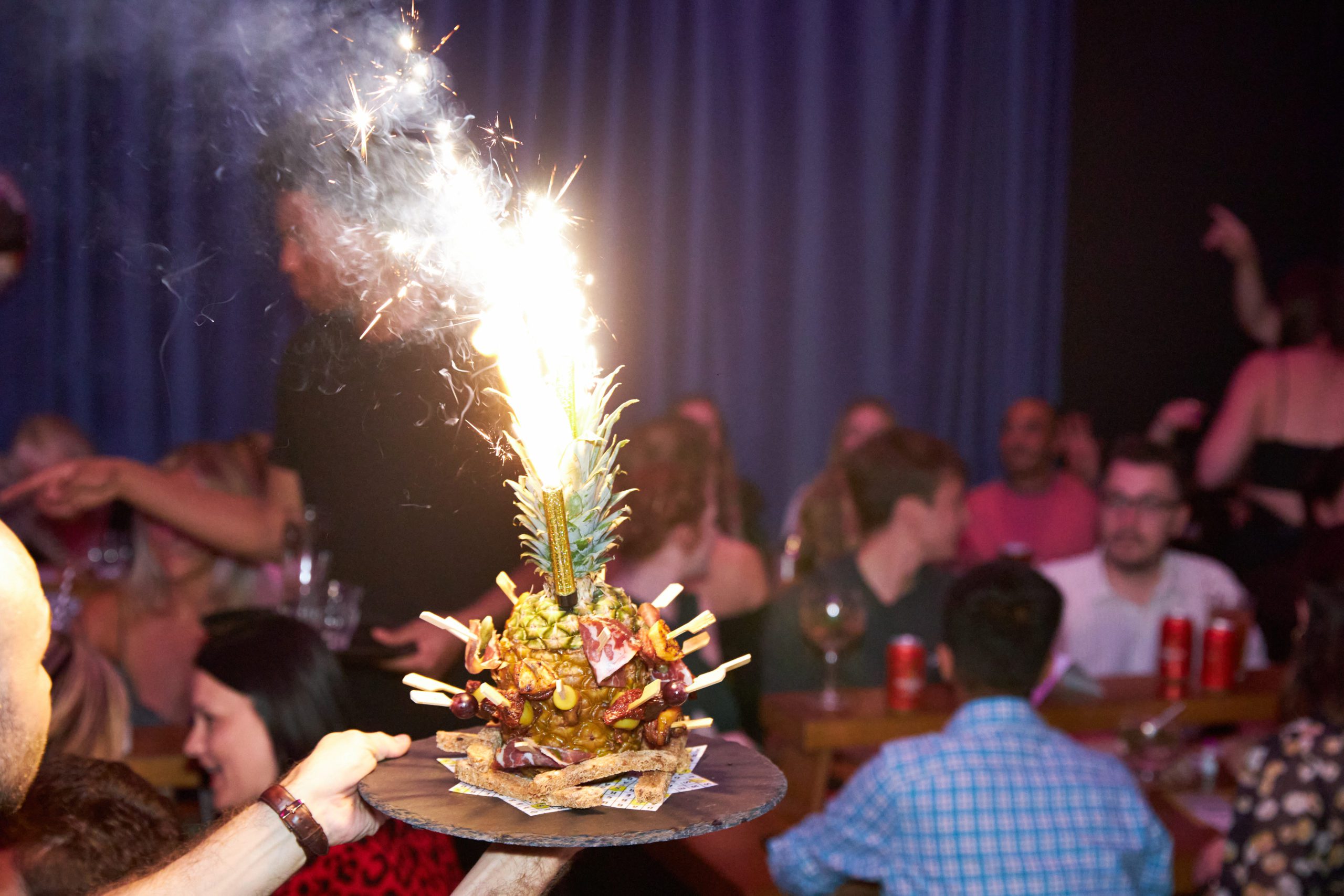 The brand new menu pushes your old school favourite dishes to the next level. For the ultimate twist on the classic 70s pineapple hedgehog, Dabbers' brand new the Big Dipper is a sharing showpiece you won't want to miss. Deliciously baked camembert sits inside a juicy pineapple, complete with a selection of delightful skewered appetisers. Dabbers have taken the hog out of retirement and given it a new lease of life. Expect fireworks… no really.
Dabbers has brought playful bingo fun into its dishes with Cauliflower Poppers coated with real popcorn, perfect to get dabbing into a flavoursome red tapenade dipping sauce. Marvel over the Pickle-Back Corn Dog: a frankfurter inside a pickle with a layer of crispy cornmeal stuffed with mouthwatering cheese and jalapeños. If your mind isn't blown, your taste buds certainly will be – especially with a kick from a Pickle-back Bourbon shot with cornichon garnish.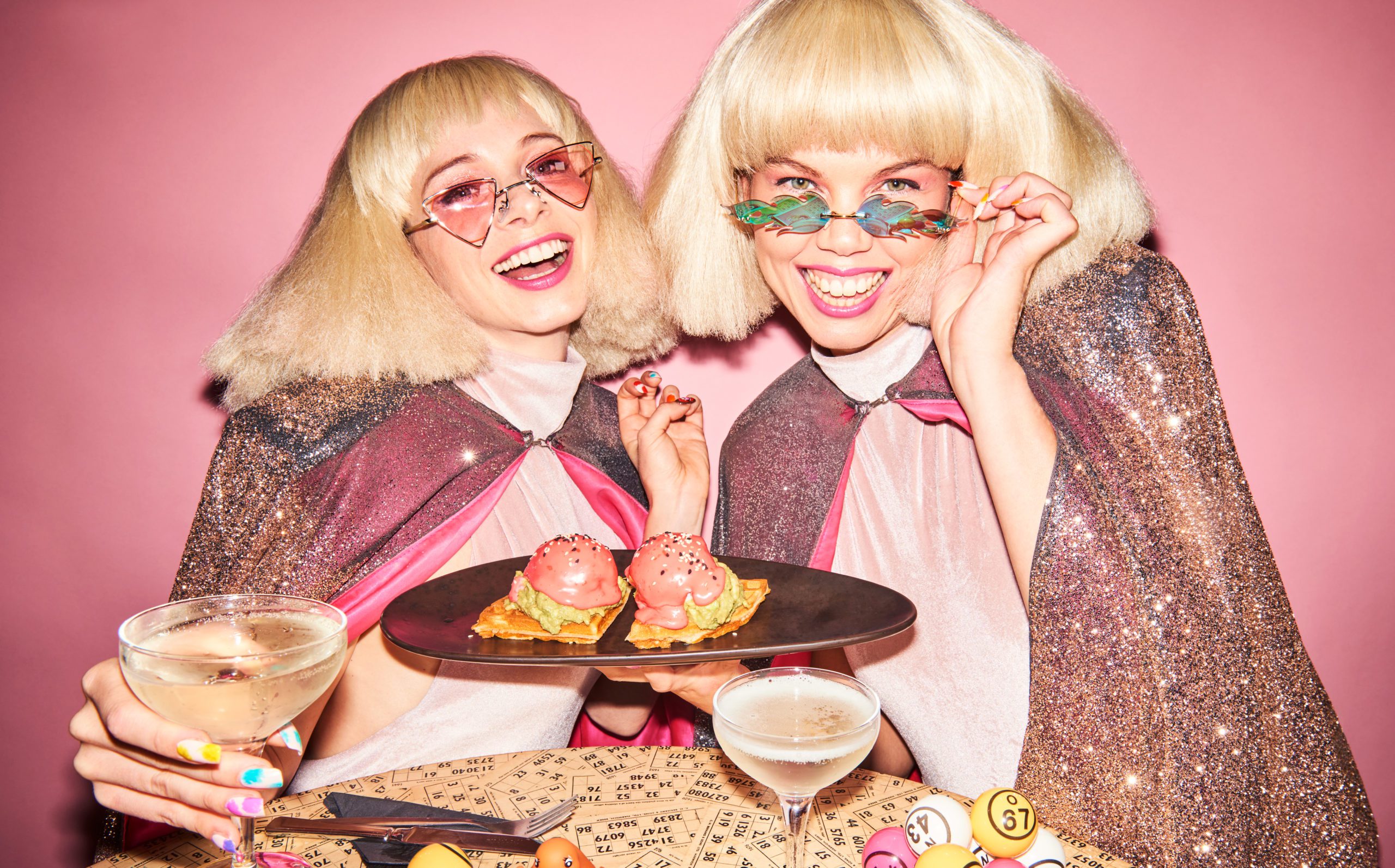 If the food menu hasn't already got you running to Dabbers, then the new drinks menu certainly will. Dabbers has also masterfully upgraded the classic Tequila shot with a playfully boozy spin creating a delightful edible drink. The shot of Olmeca Tequila comes with a set of lemon tequila jelly in the iconic lemon rind with a pinch of salt on the side, making shots with your mates even more fun. Or if you fancy sharing, check out Juicy Fruits, a bright and boozy selection of four alcoholic fruit jellies.  It's a playful twist on bringing fruit to a party
The new Dabbers menu sits alongside a wider menu off small plates and mains, like juicy burgers and pizzas. There's something for everyone with large groups, vegetarians and vegans all catered for. Does Prawn cocktail pizza sound like your kind of dish? Why not visit Dabbers to taste this delightful dish with nods of nostalgia including ingredients like monster munch and popping candy.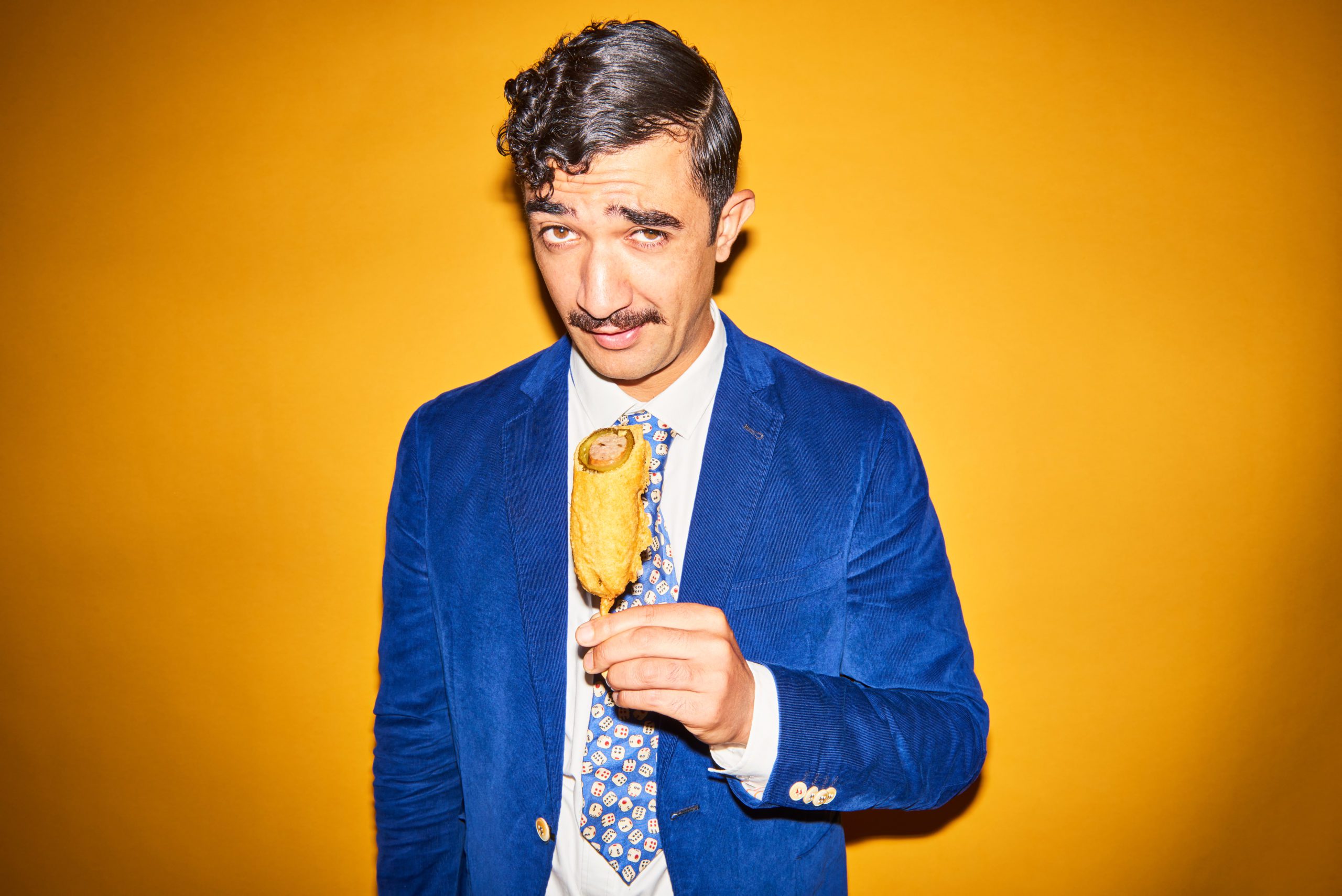 Or try some Fish and Chip, but not as you know it. Dabbers have taken the best elements of your favourite chip shop dish and transformed them into a delicious small plate. Get your mitts around tasty fresh sea bass morsels covered in a corn flour batter, accompanied by triple cooked wedges.  Forget your mushy peas, this dish is served with a sensational Smoked Tartar Sauce.
If you want to elevate your Dabbers experience even further check out The High Tea, which includes sweet treats and gourmet sandwiches with a playful twist that includes the infamous Pearly Kween and King and delicious candy floss.  Also on the menu is the Bath Cocktail, a delicious drink served in its own bath and finished with a bath bomb that must be dropped in the drink for full dramatic effect.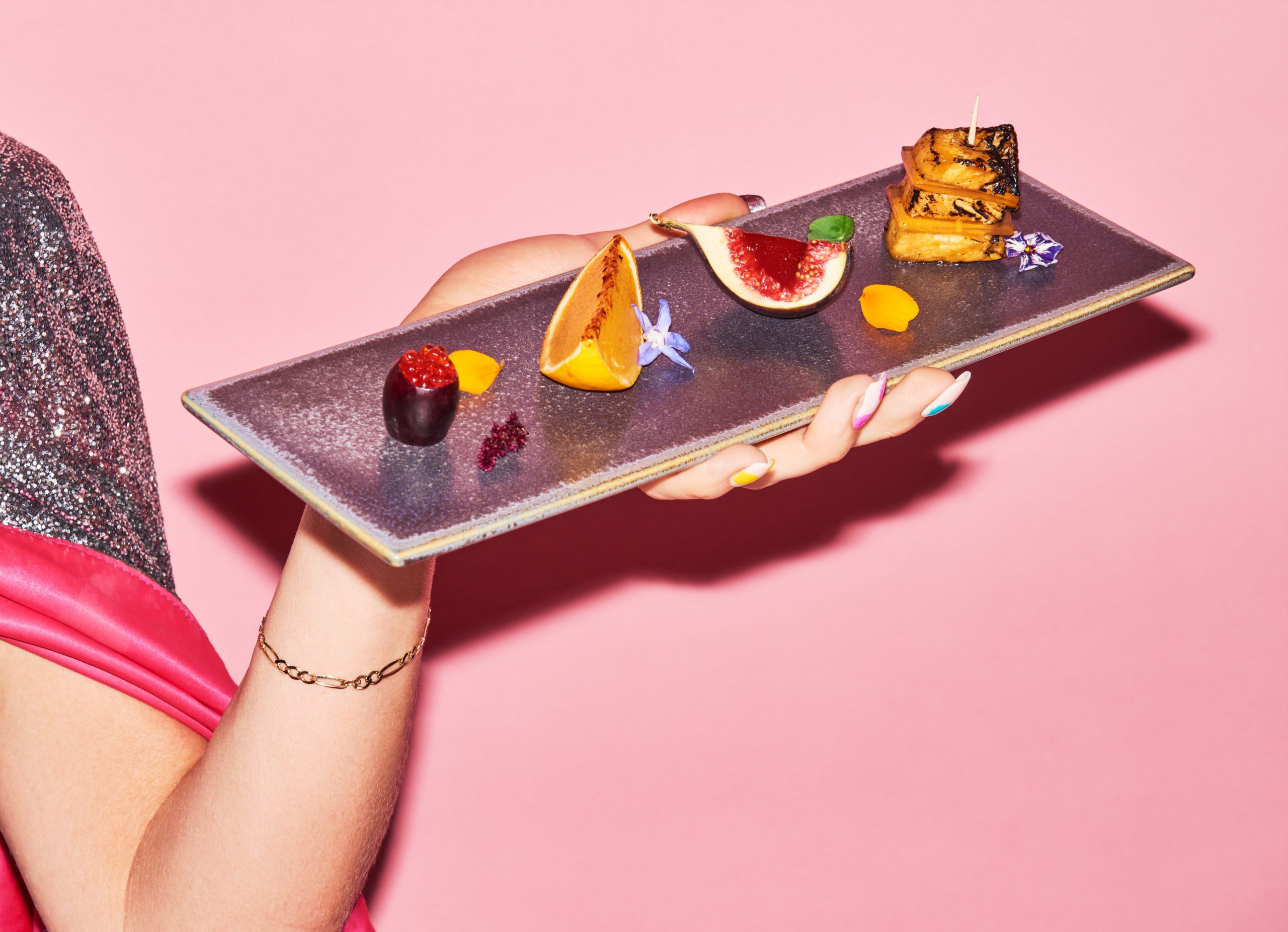 Based in Central East London, Dabbers has brought the beautiful game of Bingo back with a bang. Inspired by the glitz, glamour and hosts of game shows, the interactive experience is not like any other Bingo. Boasting incredible line ups featuring the best comedians, performers and musicians in the country, prizes and a one off custom built ball machine that must be seen to be believed. So what are you waiting for? Book your place now at https://dabbers.bingo/ 
Address
18 – 22 Houndsditch, London EC3A 7DB
Opening Times
Monday – OPEN FROM 13TH SEPTEMBER
Tuesday – OPEN FROM 5TH OCTOBER
Wednesday – OPEN FROM 22ND SEPTEMBER
Thursday – OPEN FROM 16TH SEPTEMBER
Friday – 6.30 PM -MIDNIGHT
Saturday – 11.30AM-MIDNIGHT
Sunday – OPEN FROM 26TH SEPTEMBER