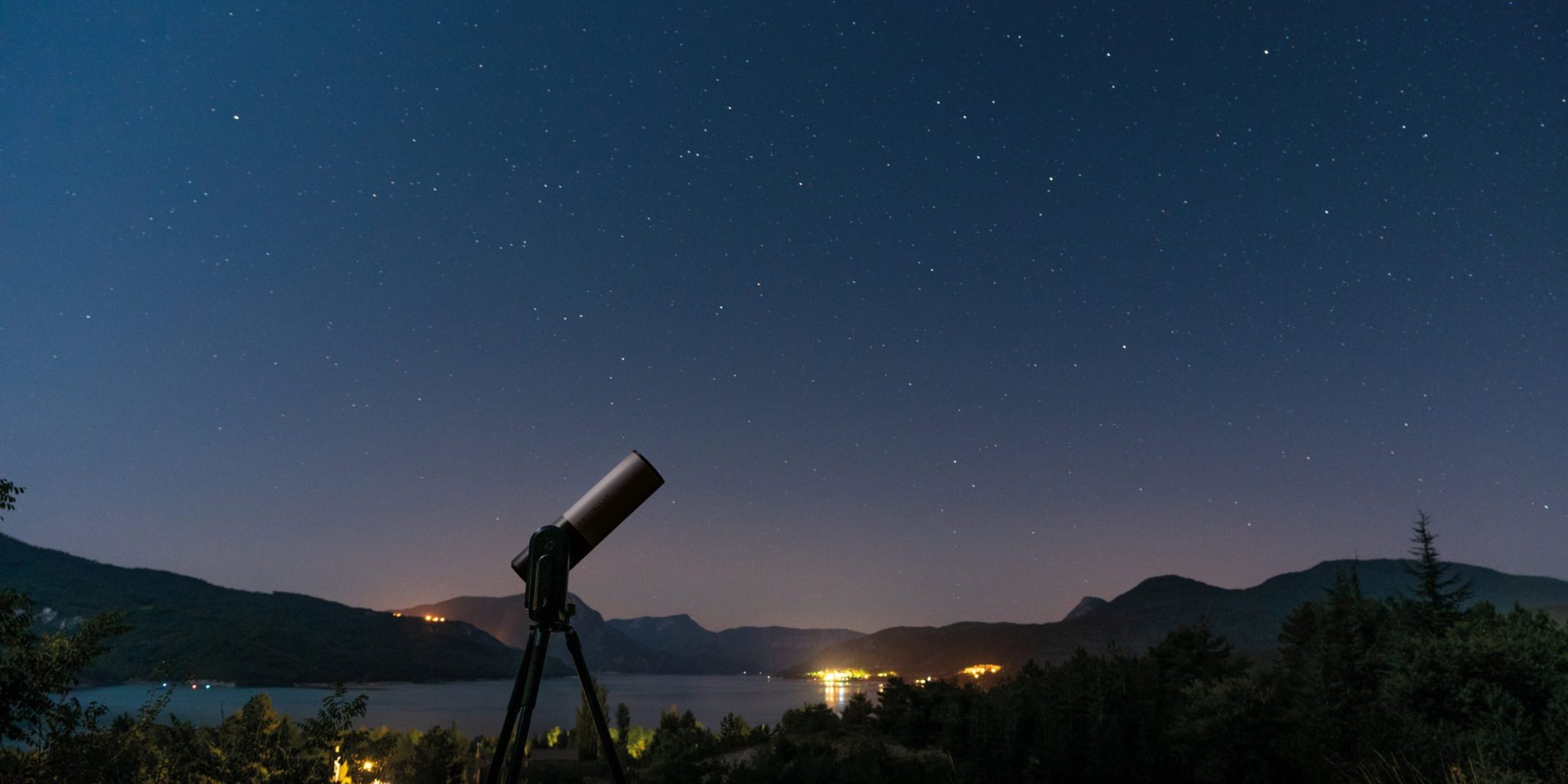 EVSCOPE EQUINOX
Unistellar have released a new version of its popular technology that is advancing your ability to interact with space through the process of scientific discovery.
The new eVscope eQuinox features the brand's signature smart telescope technologies, a uniquely powerful combination of speed and sensitivity-to-light in one sleek, compact package. The eVscope eQuinox is not only a state-of-the-art telescope, it is also a dynamic scientific tool supported by Unistellar's community of nearly 5,000 users.
Enhanced scientific features for the eVscope eQuinox include more storage space and a longer battery life, allowing for more scientific data to be collected. The device also features Unistellar's socially-minded viewing experience, that allows up to 10 simultaneous observers (no eyepiece with the eQuinox). Unistellar hosts numerous citizen science opportunities each month, conducted in collaboration with SETI Institute and Unistellar's quickly growing, global community. With the eVscope eQuinox—the world's newest, most powerful digital telescope—you can enjoy the beauty of deep space, protect the planet against near-earth asteroids, conduct hands-on science, and so much more. All with one smart, fast, portable, connected device.

Conduct Space Science with Your Unistellar Crew
Available this summer, the eVscope eQuinox is the first in an expanded range of Unistellar products. The brand delivered nearly 5,000 powerful digital telescopes worldwide so far and created the first global community of citizen astronomers. With every new user comes a new citizen scientist, fueling Unistellar's evermore powerful global array of connected telescopes, each capable of delivering scientifically valuable observations.
No advanced training is required to begin your eQuinox outer space adventure. With the eVscope eQuinox, starting on day 1, you can conduct valuable space science with professional astronomers from the SETI Institute and other institutions, protect Earth by detecting a hazardous asteroid, or discover and confirm the existence of a hot Jupiter around a distant star. Uncover the mysteries of a comet or million light-years away supernova.
Best of all, eQuinox users get to exchange in dialogue with these professional astronomers. Hear about projections, plan observations, get help capturing a target, and receive actionable tips for collecting and submitting data. Learn about light curves and data modeling, have your observations confirmed, and see your data put into action through charts, visuals, and 3D prints.
Busy, Urban Space-Lovers Can Finally Enjoy Astronomy
eVscope eQuinox users will also appreciate their device's unmatched mix of speed, convenience, and power. With the eVscope eQuinox, discovering and exploring outer space can fit into your busy schedule, even from a balcony in the city.
The eQuinox can be set up in a few seconds, and, within minutes, you can explore numerous deep-space objects. Observe and navigate space using any smartphone or tablet (even if your device is outside, while you enjoy the cozy comforts of home). Easily share your experience with others: Up to 10 people at once can observe space while their smartphone or tablet is connected to the eQuinox. Teaching a class, or fancy yourself an influencer? Stream your observations to your social followers using simple tools.
The Unistellar app provides captivating educational content and automates your observing experience, so that novices can enjoy their device right away. The app also offers manual controls for advanced users. Use the app to learn about and identify cosmic objects, including which objects are ideal for viewing from your location. Save and browse a collection of images taken with your telescope or stream your device online or to a television to display observations on a larger scale.

A Relaxing Space Adventure, At Light-speed
The eQuinox delivers a relaxing observing experience, so you can focus on enjoying your hobby and share it with your friends, while your device and app complete more challenging tasks.
Thanks to its processing power—and the smartest, most accurate autonomous pointing-and-tracking software in its class—the eQuinox ensures more time exploring space and less time setting up or fidgeting with tools and calibration. Novices and pros alike can grow their space discoveries and science skills, using one powerful, portable smart device.
With the push of a button and tap of the app, your eQuinox recommends the most spectacular targets and launches into deep-space observations. Relax under the stars as distant space objects are revealed in full color, even from urban locations. You could tour a galaxy, nebula, star cluster and supernova remnant in minutes. Share your experience with others – in person or virtually – with your connected tech.
"Unistellar constantly develops technology to make childhood space dreams come true. With the eVscope eQuinox, you can be that Earth-saving scientist from an action movie. You can travel distant galaxies and hunt for new worlds," explains Laurent Marfisi, Unistellar's chief executive officer. "Best of all, you are not alone on your space adventure. You have got 5,000 crewmembers in the Unistellar network, right by your side."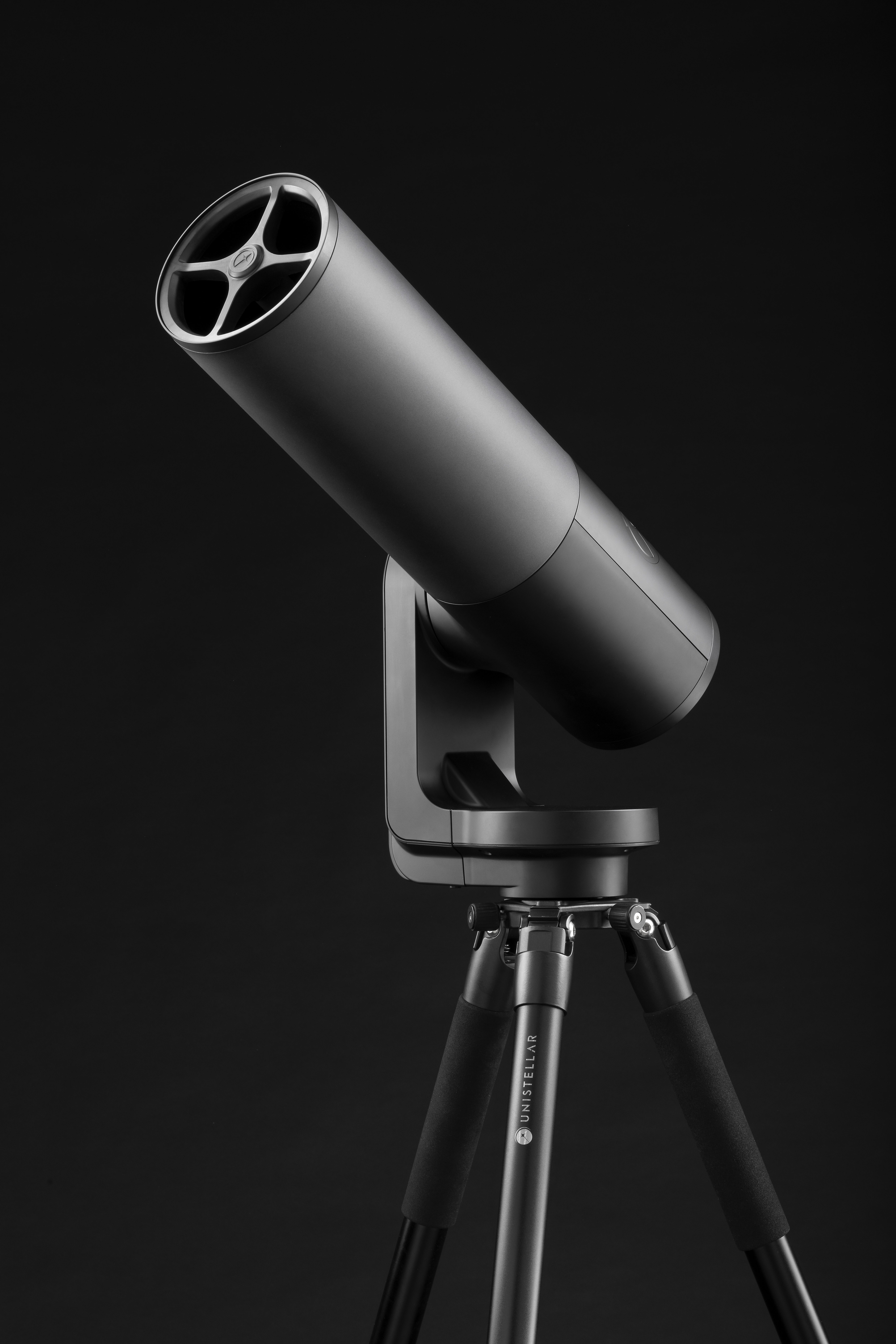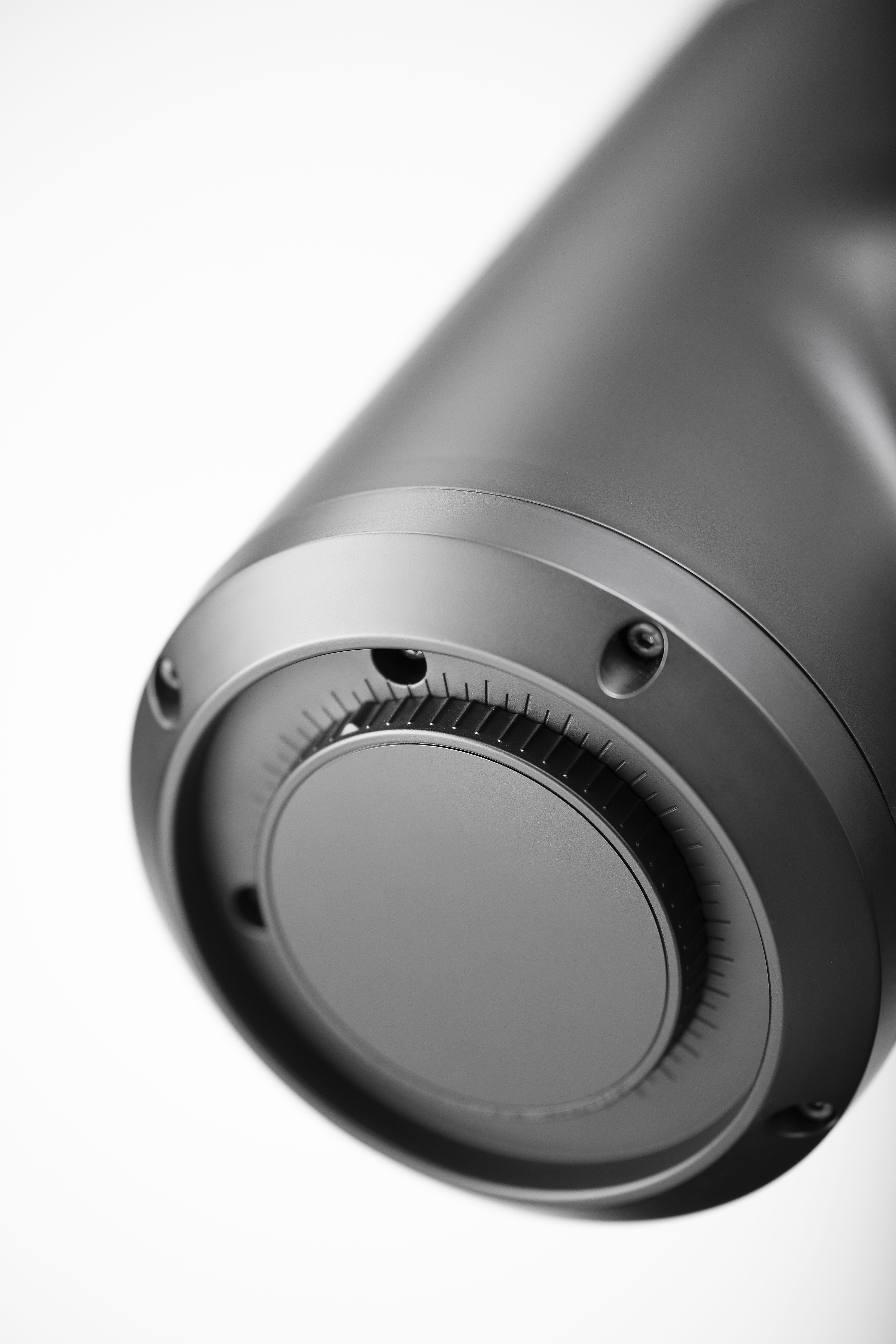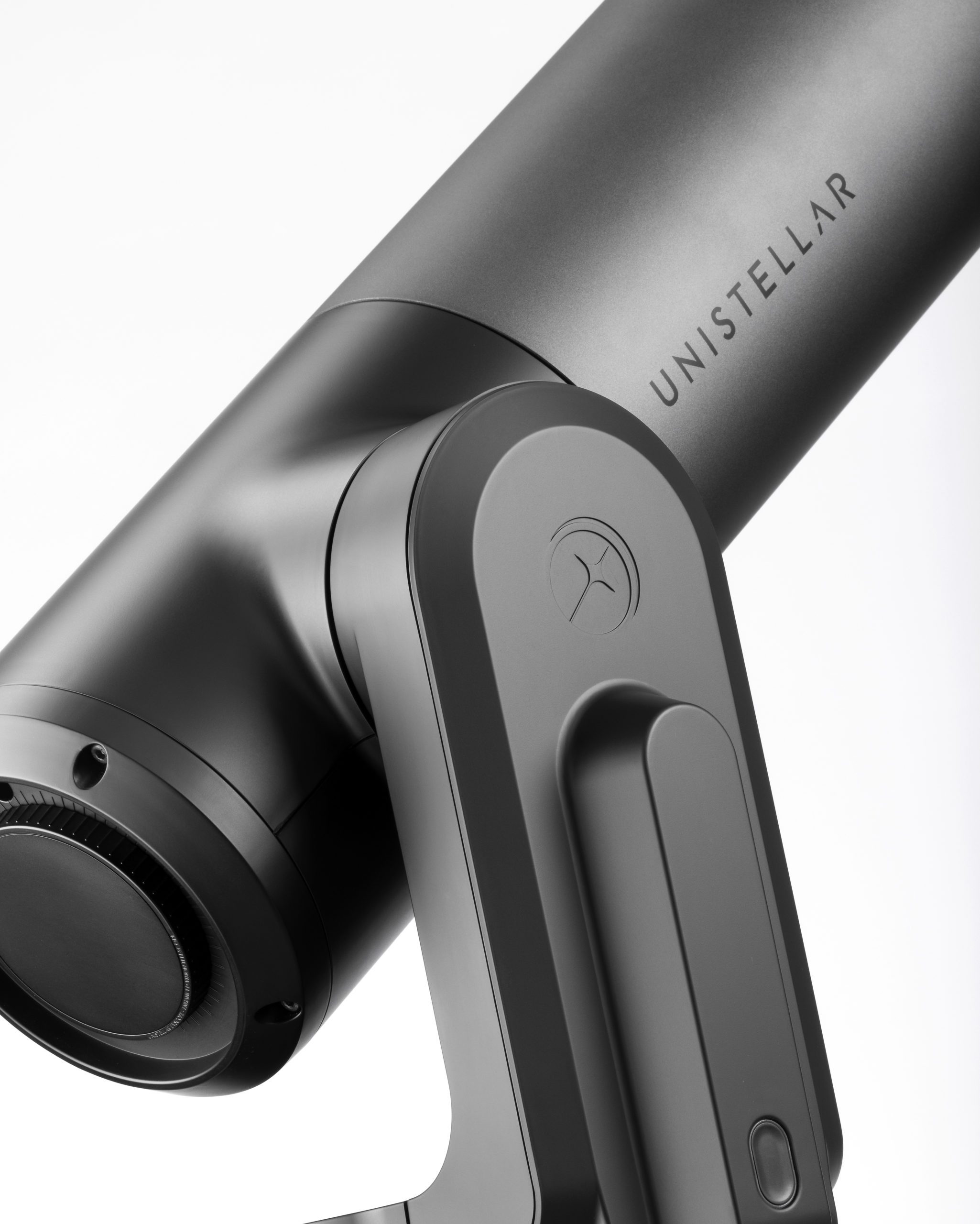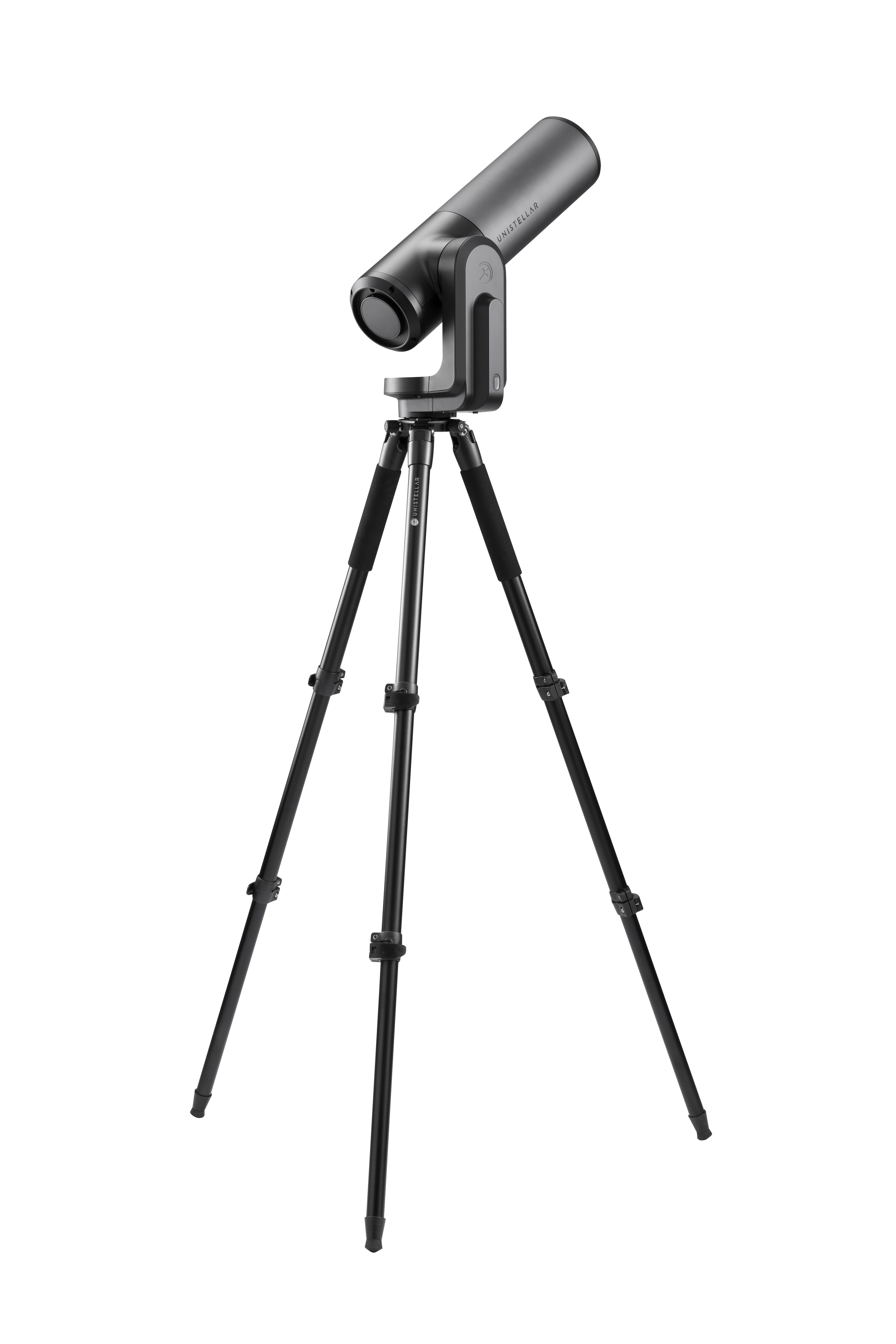 The Unistellar eQuinox
– Price: €2,799
– Pre-order today to get the first available devices in May on unistellaroptics.com/equinox/
– Full control and observations through a smartphone or a tablet
– Autonomous Field Detection for a fully automated star alignment procedure in 10 seconds
– Catalog of 5,400 objects to choose from
– List of recommended objects based on the time, date, and location of the controlling smartphone.
– Citizen science missions supplied by Unistellar, SETI Institute, and your fellow users.
– Integrated Intelligent Image Processing
– Max Magnitude: <16 in medium quality night sky in under a minute, up to 18 in excellent conditions in a few minutes
– Mirror Diameter: 4.5in
– Focal: 450mm
– Weight: 19.8 lbs. (9kg) including tripod.
– Sensor Model: IMX224
– Storage capacity: 64 Go.
– Built-in battery with up to 12h of battery life.
– No eyepiece: up to 10 devices can connect at once, for a social observing experience.