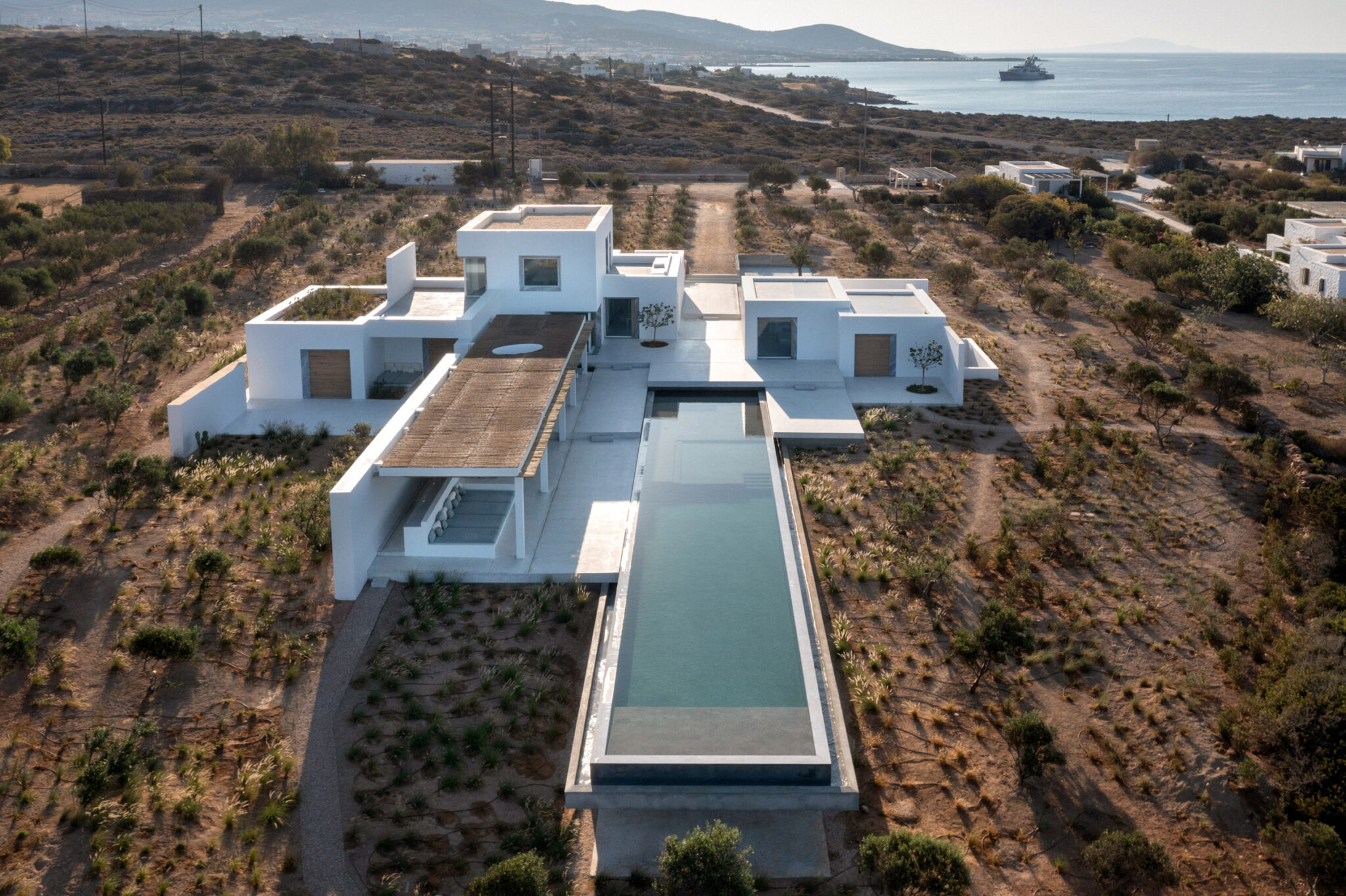 PAROS HOUSE
The Greek coastline is some of the most mesmerising in Europe and it is home to some stellar pieces of modern architecture – not least, Paros House from London-based firm, Studio Seilern Architects. Located on the Greek island of Paros, this eye-catching home was designed as a cluster of white cube-shaped forms that are purposively positioned to follow the setting sun over the Aegean Sea.
Nestled next to an olive grove in Makra Myti on the island's southwest coast, Paros House was conceived to be a breathtaking yet simple luxury living environment and the build was finished in traditional white stucco and Greek marble to give it that added air of authenticity and ensure that, despite its modern aesthetic, it didn't look out of place on the Crete coastline.
The living spaces of the Paros House are orientated around an east-west axis that follows the path of the sun throughout the day in summer and ensures the home is bathed in plenty of natural light. The axis starts with an entrance ramp to the east and finishes off with a lengthy, thin infinity pool that extends westwards and boasts majestic views of the Aegean Sea.
Around this central axis, the spaces of this spectacular villa are designed as stand-alone rooms with their own separate entrances, positioned on stepped platforms of terrazzo that lead down to the home's relaxing pool terrace. A living and dining space with a bedroom can be found above the largest central volume, which opens out onto the poolside terrace courtesy of a set of sliding glass corner doors. The white, vernacular properties of the Aegean islands directly inspire many modern reinterpretations for holiday villas and hotels – Paros House included.