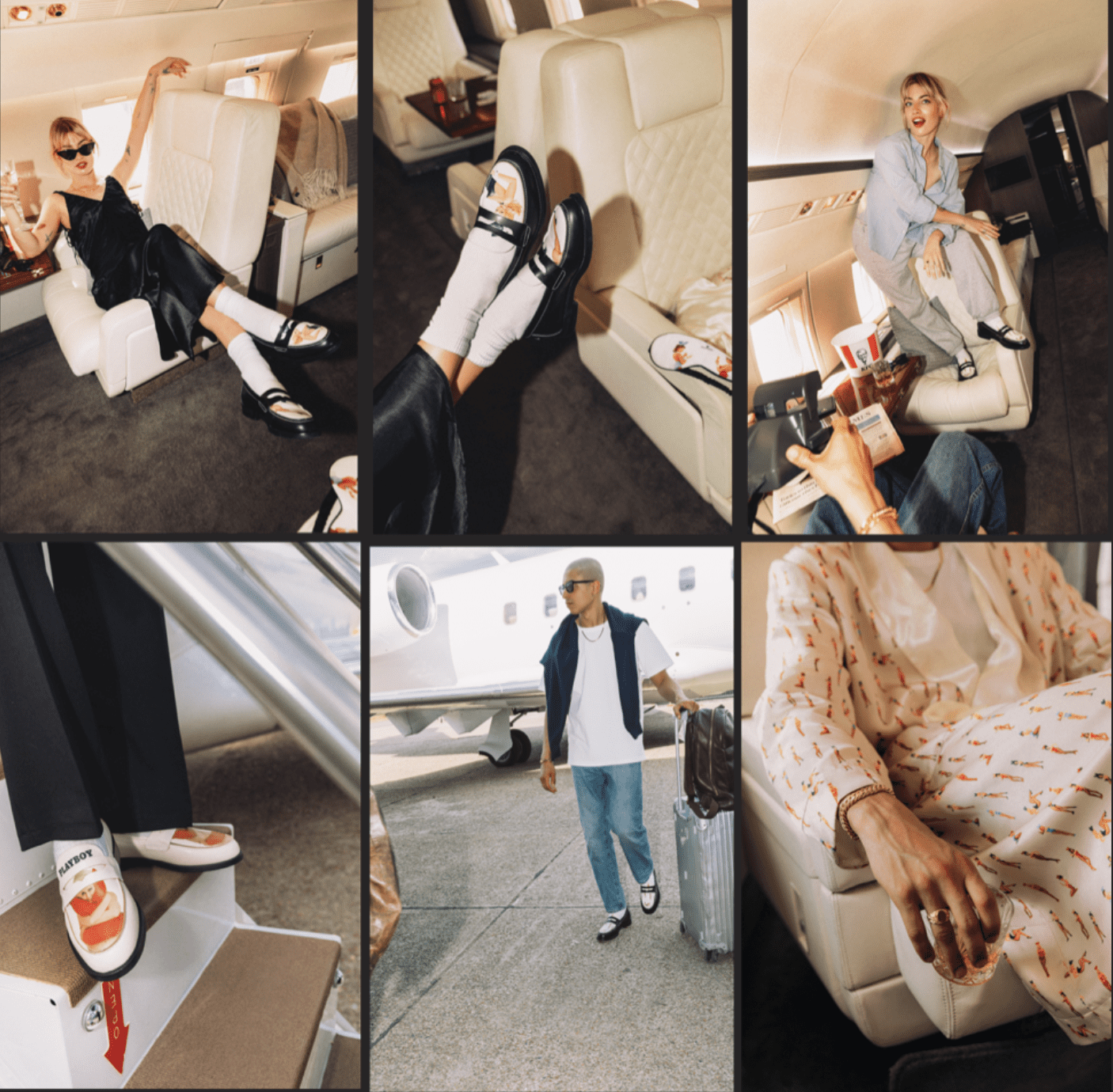 Duke + Dexter x Playboy
D+D x Playboy is back for round 2. Following the sell-out success of their first collaboration with one of the world's biggest publications, D+D x Playboy have returned, with their focus shifting to bring the golden age of jet set glamour back to life.
Inspired by life on board one of the most iconic private jets to ever fly – Playboy's "Big Bunny", the collaboration reignites a sense of glamour that has been a stranger to travel for too long. Referencing years of 90's airport fits, and the bygone elegance that wanderlust used to bring with it, this limited edition series of footwear and accessories belongs on the ground as much as it does a mile up in the sky.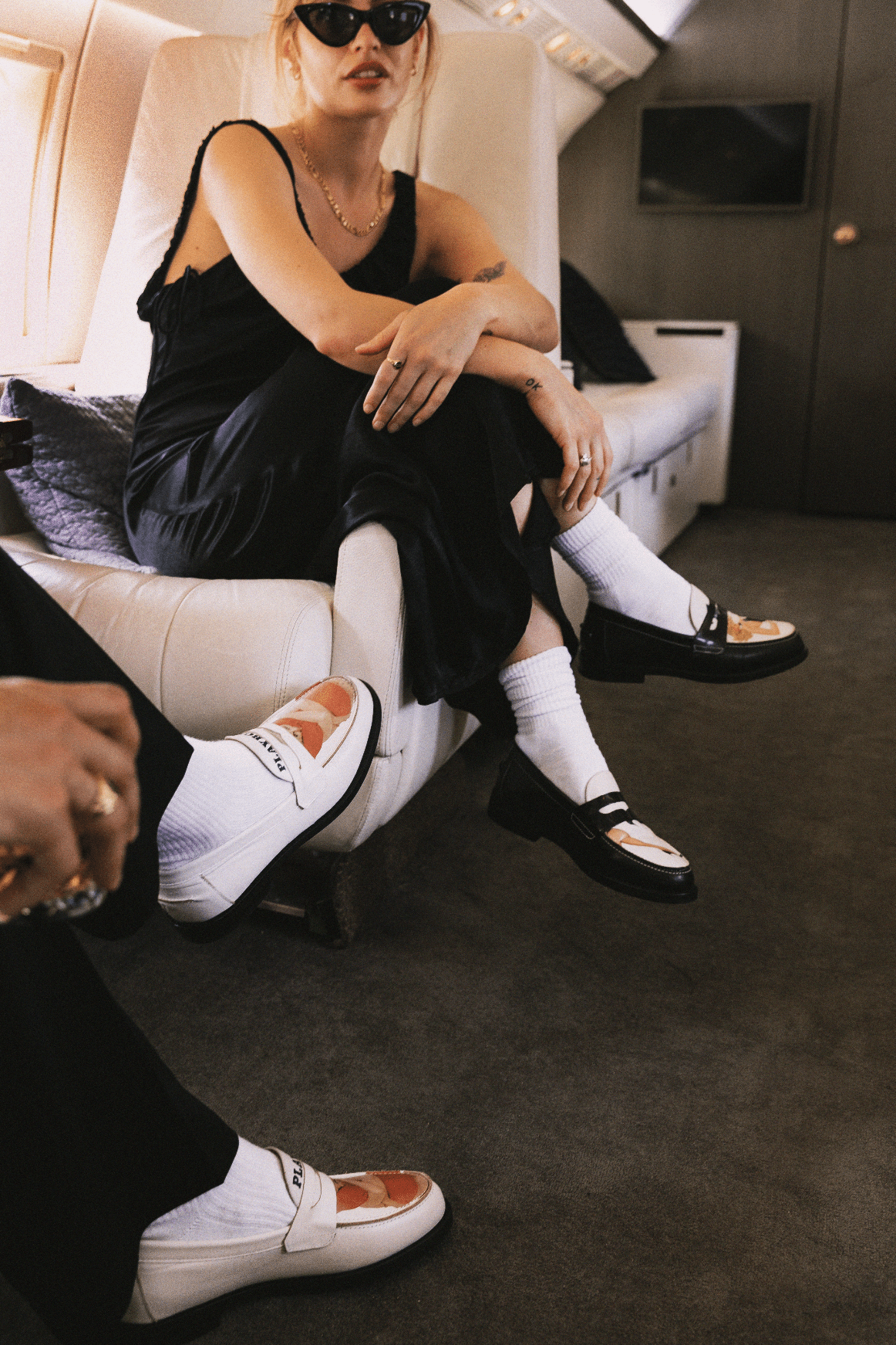 The designs themselves are invocative of Playboy's incredible history – but stay true to D+D's progressive nature, referencing the past whilst still maintaining an approach that empowers and respects – each pair carries a retro feel, but is well and truly rooted in modern style.  
The collection also sees the introduction of a D+D women's range for the first time in the brands history, after being inundated for smaller size requests last year, having had custom pairs worn by the likes of Miley Cyrus and Rihanna. This year, the campaign is also the brand's first with a female lead, shot with London based writer, DJ and model Sydney Lima.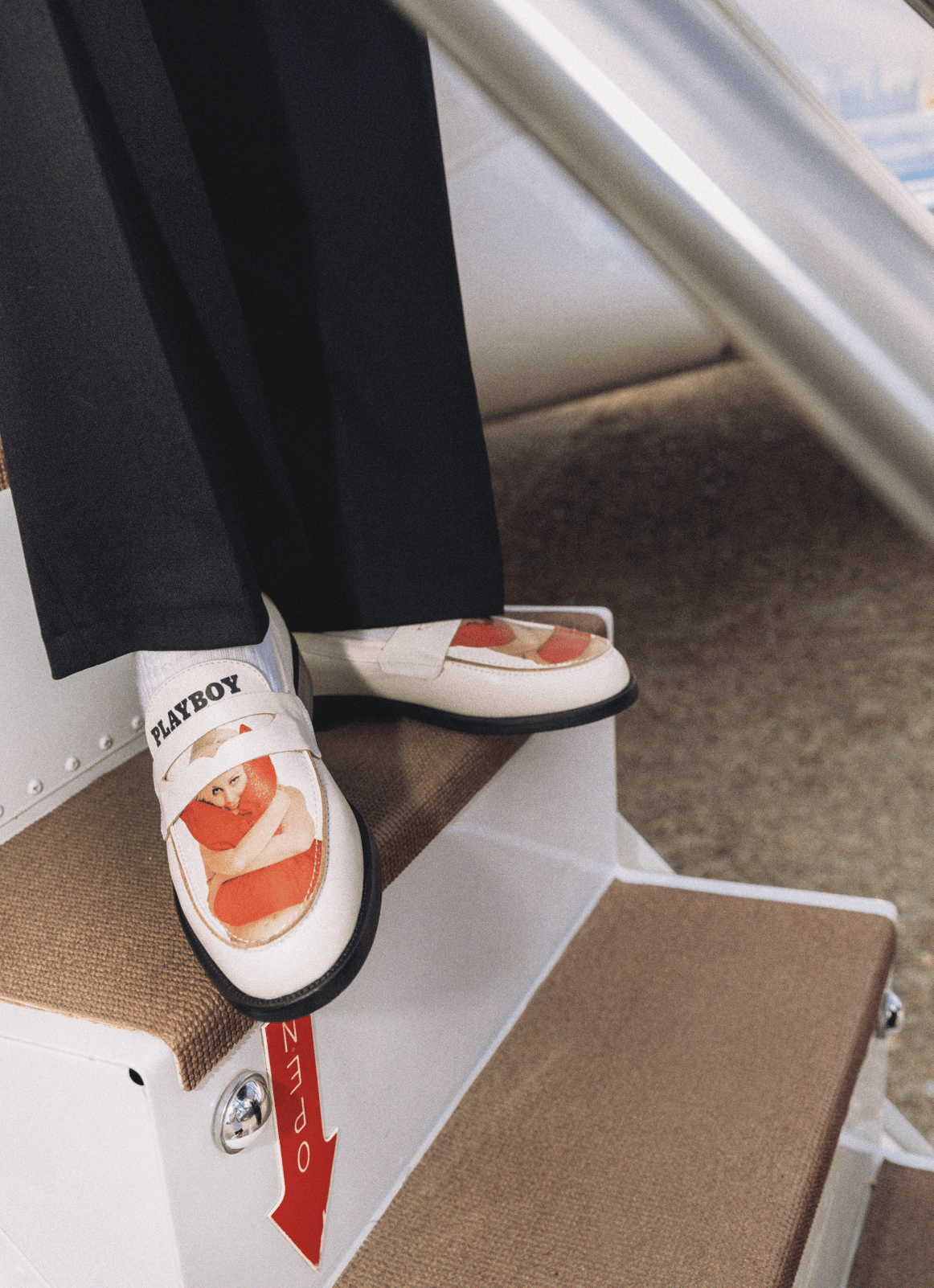 "This Playboy collab is another step forward in our mission to give our community something completely different. We've referenced Playboy's amazing history with the designs, but we've also given it a direction that points to the future – it feels inclusive, progressive, and empowering. It's also an amazing starting point for us to launch our first women's collection, after having so many people in our community reach out and request it, we're so happy to be able to finally deliver what they want."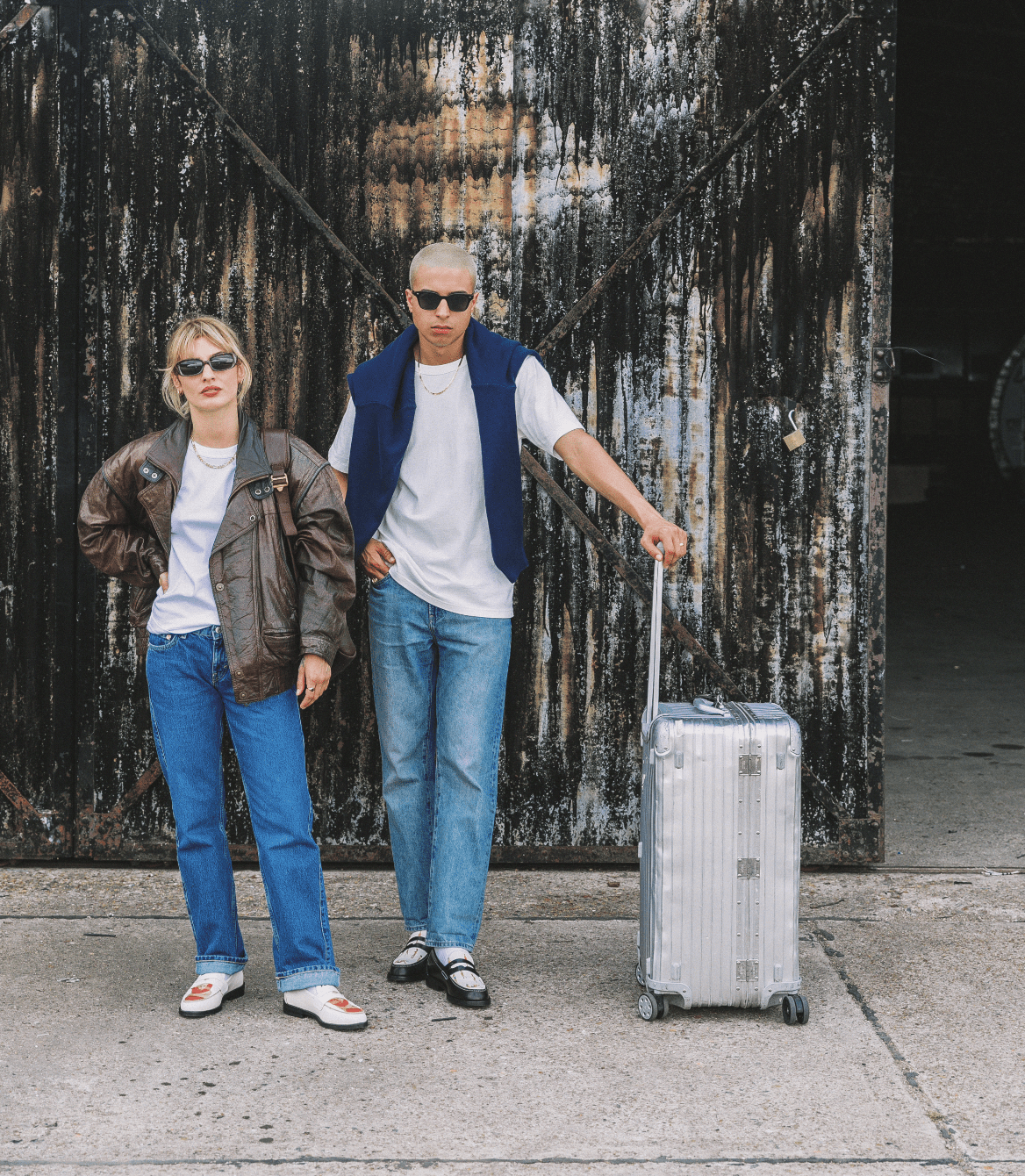 The collection features 5 penny loafers, printed with unmistakable designs inspired by vintage Playboy covers. Limited to just 250 pairs per style, available in both men's and women's sizes.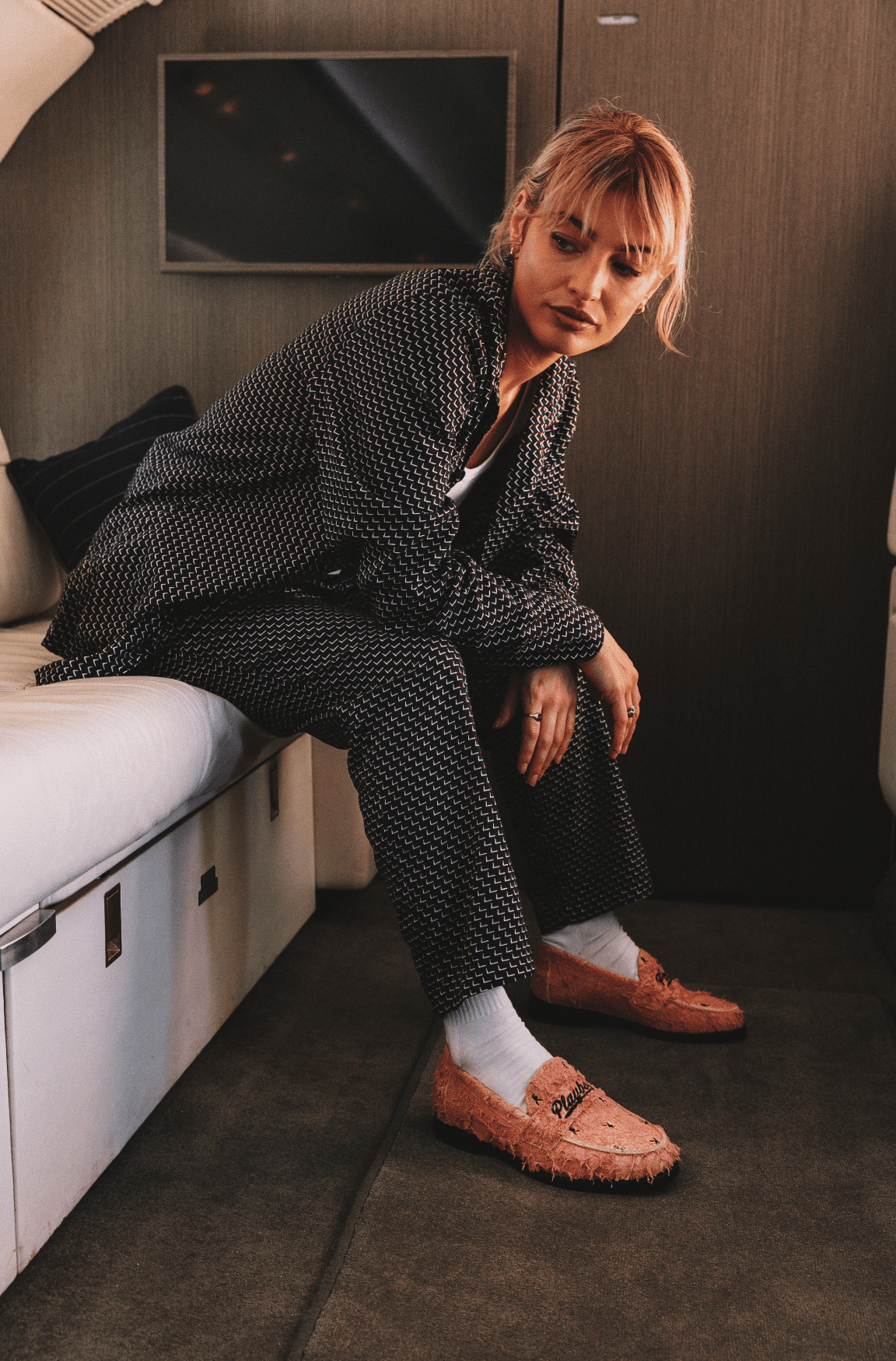 There's also a series of travel inspired accessories, from luggage tags to washbags and eye masks – as well as a printed silk robe, made by London tailor and friend of the brand, Joseph Darcy.
"We've created something that's as elegant as it is relevant, all inspired by an era that evokes so much – glamour, elegance, excitement, it's all there in the shoes and the accessories. There's a genuine appeal to life in the sky – we all day dream about getting away and escaping – this collab feels like a real interpretation of exactly that."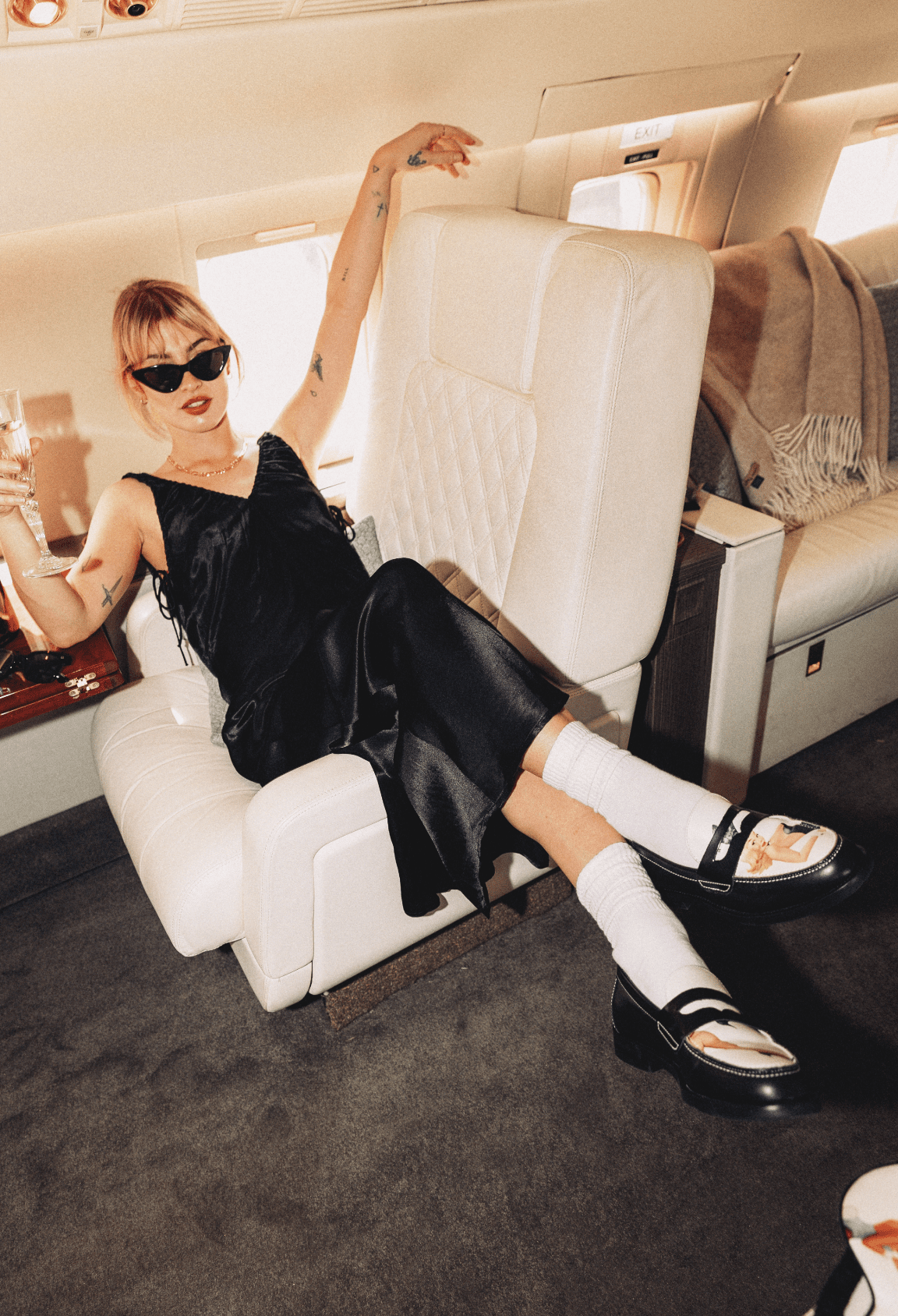 The collection is available at www.dukeanddexter.com