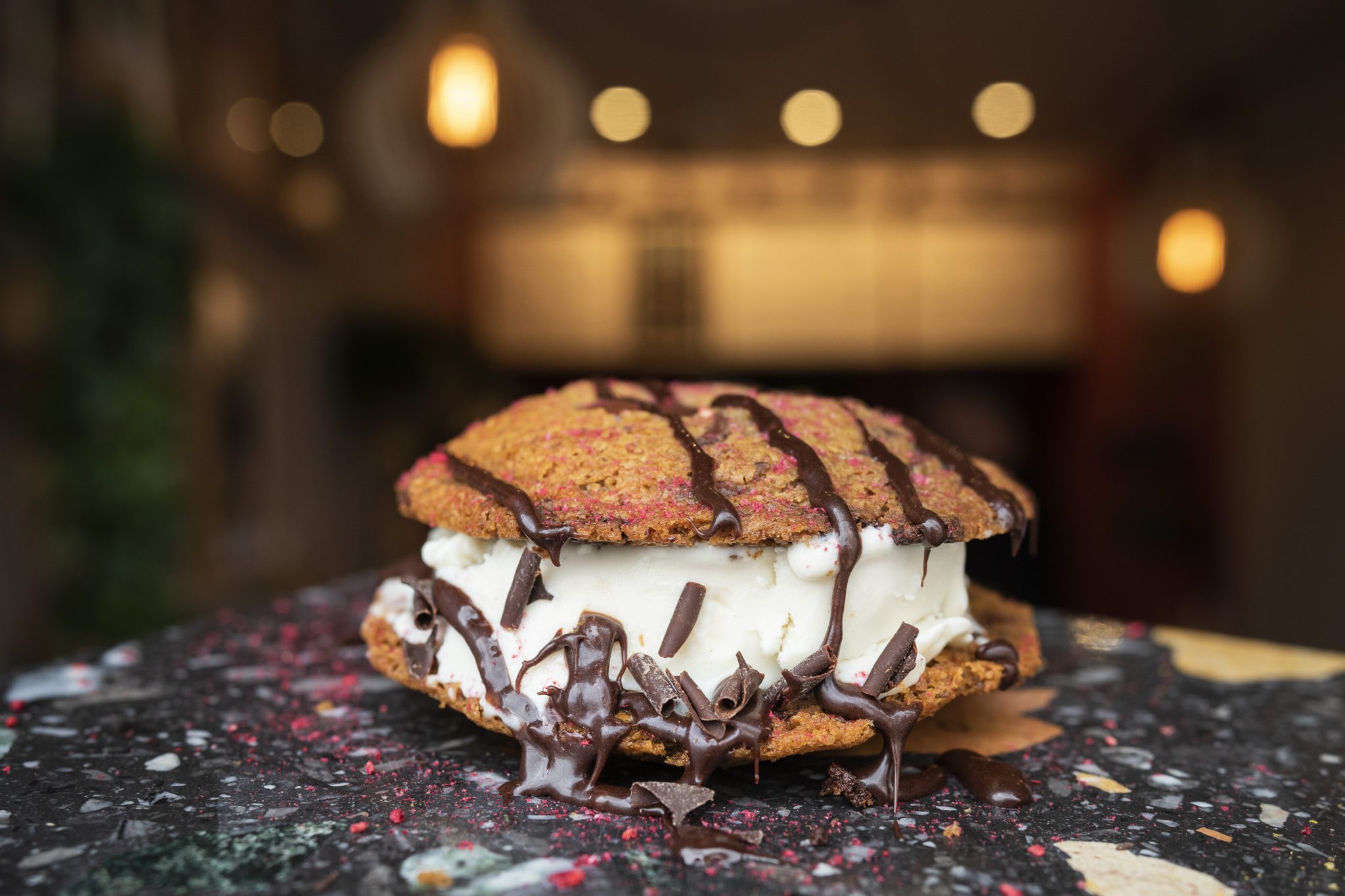 BOXPARK – AUTUMN
BOXPARK REVEALS NEW LINE-UP OF STREET FOOD TRADERS THIS AUTUMN
BOXPARK has announced a series of new and exciting street food traders joining its roster this autumn as former resident traders approach the end of their BOXPARK journey. 
A handful of these street food brands debuted their concept at BOXPARK and have now gone on to launch multiple outlets at its venues due to their success. From Japanese-Latin American fusion street food to tempting vegan desserts, and Filipino flavours to authentic Malaysian dishes, BOXPARK proves itself to be one of London's most diverse food halls. 
CROYDON
Amo La Pasta
Calling all pasta lovers in Croydon! Family-run Italian kitchen Amo La Pasta has just opened at BOXPARK Croydon to serve up hearty Italian dishes as winter approaches.
Amo La Pasta is an authentic Italian kitchen, originating from the heart of Wimbledon. They serve delicious Italian dishes such as pasta, calzone and more. All dishes are infused with fresh ingredients, homemade sauces and a warm family touch. 
Find Amo La Pasta now in Unit 39.
Humbledough
Following a fantastic response from the locals of E1, Shoreditch favourite Humbledough has just opened at BOXPARK Croydon!
Humbledough is London's first vegan cookie bakery specialising in hand-crafted, freshly-baked cookies, cookie dough & soft serve ice cream creations, as well as speciality coffee. It offers a unique vegan, gluten-free cookie dough made of natural, non-dairy ingredients, flavoured with essential oils, fruits and luxurious vegan chocolate. Each cookie dough pot comes topped with home-made whipped coconut creams, infused with freeze dried fruits and covered in chocolatey creations and home-roasted nuts.
The menu features exciting cookie dough flavours such as Hiimalayan Salted Caramel, Black Forest Sour Cherry, and Organic Bourbon Vanilla dough. Other mouth-watering vegan cookie dough pots available include the Cashew Caramel Banoffee Pie, Chocolate Mandarin and Orange, Black Mitcham Mint Chocolate Chip, Lemon Meringue Pie and Peanut Raspberry Compote.
Find them open now in Unit 41.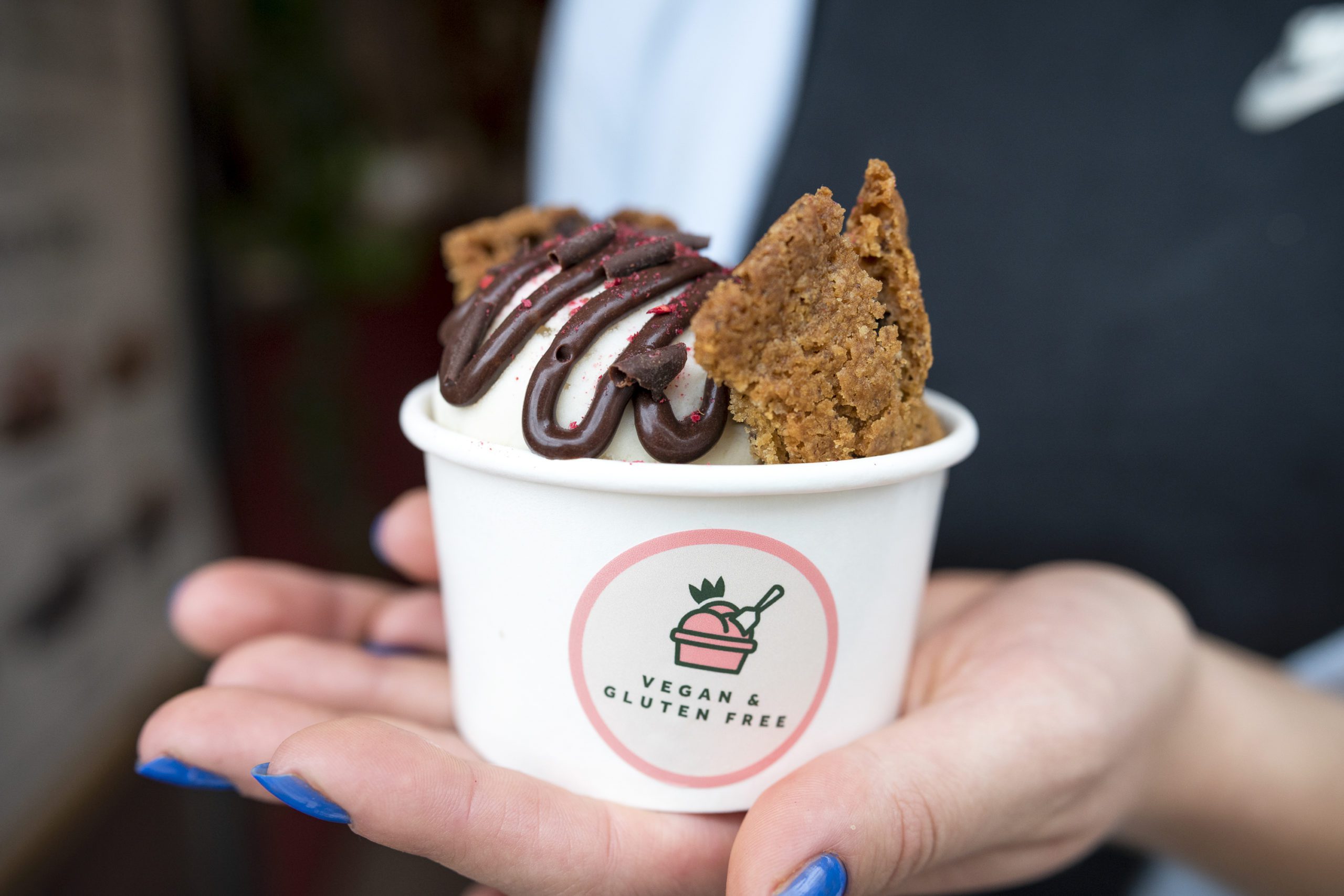 Spoon & Rice
Filipino food has long been an underdog in Asian cuisine, but over the past few years, there has been a significant rise of Filipino restaurants appearing on London's food scene. With its success over at BOXPARK Wembley, Spoon & Rice is bringing the flavours from the Philippines to Croydon.
Expect succulent, tender and juicy grilled pork belly and chicken BBQ, marinated for 24 hours with pure Filipino goodness in your mouth. Its Filipino fusion street food is homemade with fresh ingredients and handmade to perfectly suit a multicultural palate.
Spoon & Rice is spearheading Filipino cuisine in the UK through street food, serving favourites such as Pinoy BBQ Chicken and Manila BBQ Pork Belly, with main dishes starting from £7 and side dishes from £3. 
Find them in Unit 11 from Friday 5th November. 
WEMBLEY
Peninsula Malaysian Street Food
This November, BOXPARK Wembley will be home to the finest and most authentic Malaysian and Southeast Asian cuisine with Peninsula. Born out of the love and inspiration of the bustling hawker scene of Malaysia and Singapore, Peninsula offers an authentic representation of rich straits cuisine incorporating Malay, Chinese, Indian Nyonya and Srilankan street food.
The founders behind Peninsula are Chef Jackson and Chef Roshan; both are renowned chefs with 25 years' experience in food concepts, production line and creation of recipes. They have worked in 5 star hotels and fine dining restaurants in Malaysia, Singapore, Srilanka and the UK. Their journey started in their Victoria Central Kitchen where they invented unique recipes with fresh ingredients and a special blend of spices to serve traditional mouth-watering street food dishes. 
On the menu are signature dishes such as the Flaky Roti Canai, Sensational Nasi Lemak, Flaming Satays, Dim Sum Heaven, Banana leaf Experience, Hawker style Crispy rolls, Sumptuous Beef Rendang, and Classy Teh Tarik.  Foodie favourites include the Roti Canai and the Nasi Lemak and Satay.
Find Peninsula in Unit 24 on Friday 5th November.
SHOREDITCH
Sugoi JPN
Formerly located on Curtain Road, Old Street, Sugoi JPN is joining the family at BOXPARK Shoreditch with its Japanese-Latin fusion street food concept. Inspired by Piss Alley street food market (Tokyo) and Latin American's street food stalls (Mexico & Venezuela), Sugoi JPN takes the best of each cuisine to create a unique culture and flavours.
 
Behind the concept are restaurateurs Felipe and Veronica who have extensive experience in developing Japanese restaurant concepts. They were also the creators and founders of SushiOlé (Madrid 2004-2008), Sushi House (Mallorca 2008-2010), Japo Express (Mallorca 2010-2011), Oh! Sushi (Miami 2011-2012).
 
After three years in London, on July 2018, they were ready to bring their new concept in a small dark kitchen (delivery & takeaway) under a railway's arch at Bethnal Green, making their signature dish 'Noritacos' – a crispy seaweed tempura shell with Japanese-Latin fusion fillings. 
Find Sugoi JPN in Unit 49, opening early November.