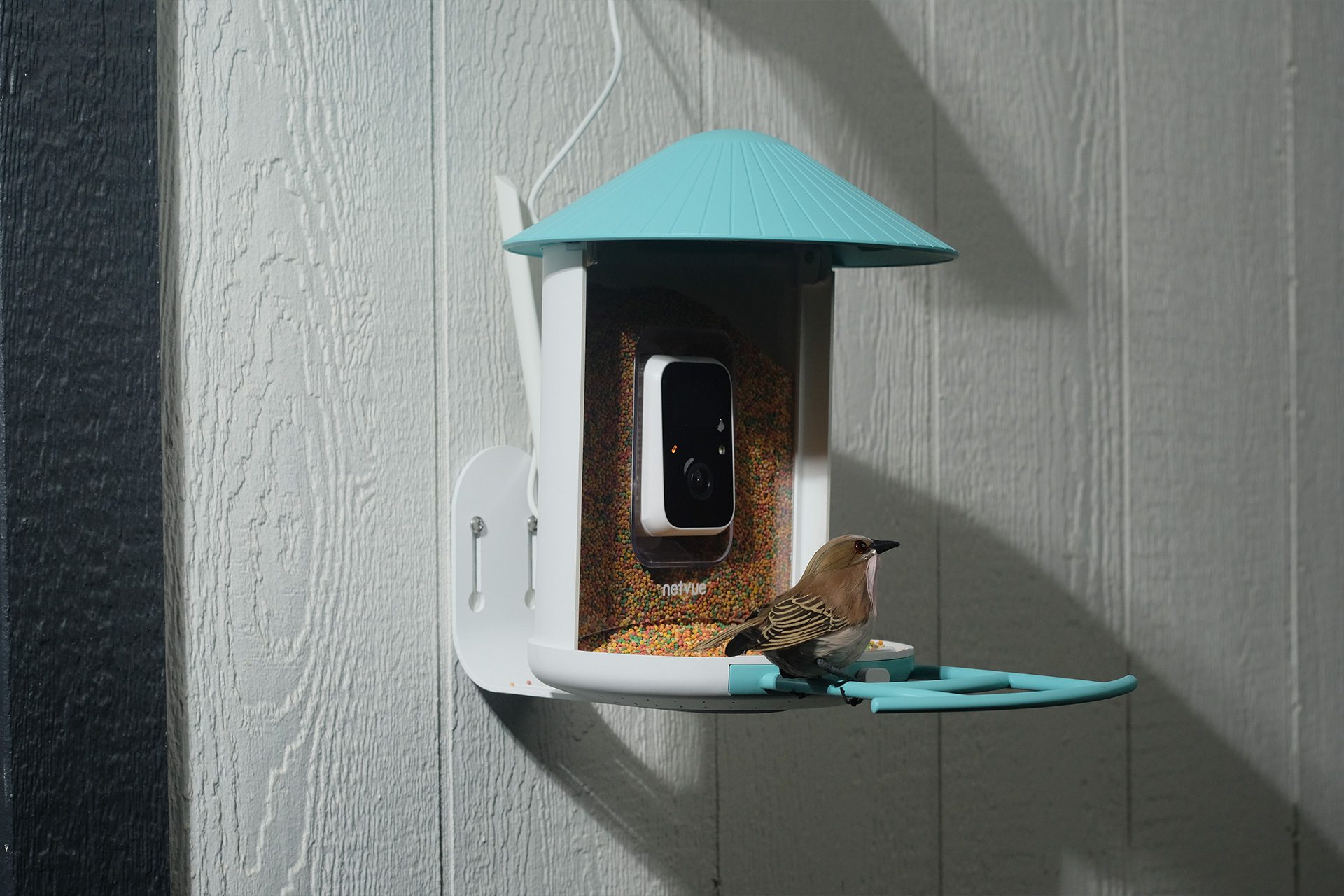 BIRDFY AI RECOGNITION BIRD FEEDER CAMERA
If, like us here, you're fascinated by the wildlife, particularly the birdlife, that is found in your garden, chances are Kickstarter has got something to have you sit up and take notice in the shape of this brilliant looking Birdfy AI Recognition Bird Feeder Camera. Capable of recognising 6,000+ bird species, this awesome bit of tech will ensure that you never miss a moment or rare bird sighting. It is capable of saving unique behaviours automatically, giving you time to cherish any new feathered arrivals to your feeder.
The Birdfy AI Recognition Bird Feeder Camera is taking Kickstarter by storm and it can be yours for the thoroughly reasonable price of just $149 during the campaign – which is 42% off the final retail price so you can be bagging yourself a bird based bargain this festive period. It uses AI motion detection technology, meaning all the captured moments of the bird life in your garden will be snapped and organised into your device. Identify which birds visit your home, and share these special moments with friends or family.
IMPRESSIVE TECHNOLOGY
There is some impressive tech behind Birdfy that means that, with a touch of a button, you can open your Netvue app and watch your bird friends from home or at work. Accessible via mobile phone or other devices, watch and follow bird activities in real-time which means that you'll never miss a feathered visitor again and will be astounded by the sheer wealth of different birds that your feeder will likely attract on a daily basis. Birdfy will send you a notification via the Netvue app with details on what kind of birds have been caught on Birdfy so you're always keep abreast of your bird friends comings and goings.
The Birdfy AI Recognition Bird Feeder Camera on Kickstarter (from $149) is incredibly intuitive and if you see a bird on your feeder that you don't recognise but want to learn more about it, Birdfy will help. It not only recognises and labels the bird for you but also provides a link of the introduction of the bird's species to Wikipedia. Just click on it and you will gain a quick idea about the little feathered friend that has just put in an appearance on your feeder. Interesting and informative.
Birdfy automatically captures videos and photos in 1080P full HD resolution, making sure no detail is missed. Even if you don't check your phone, Birdfy Cam will leave you a nice surprise when you check your app as you see who has been visiting your feeder whilst you're out or asleep. Using the Netvue app will easily prevent your squirrel invasion. You can gently scare them away by saying "Go Away" through the Netvue app. And if that doesn't work, try the flash light and alarm siren. The Birdfy Cam is equipped with a 135 degree wide angle lens and 1080P full HD resolution. You can see further, clearer, and watch birds longer in every season. Like what you see? Head on over to Kickstarter now.